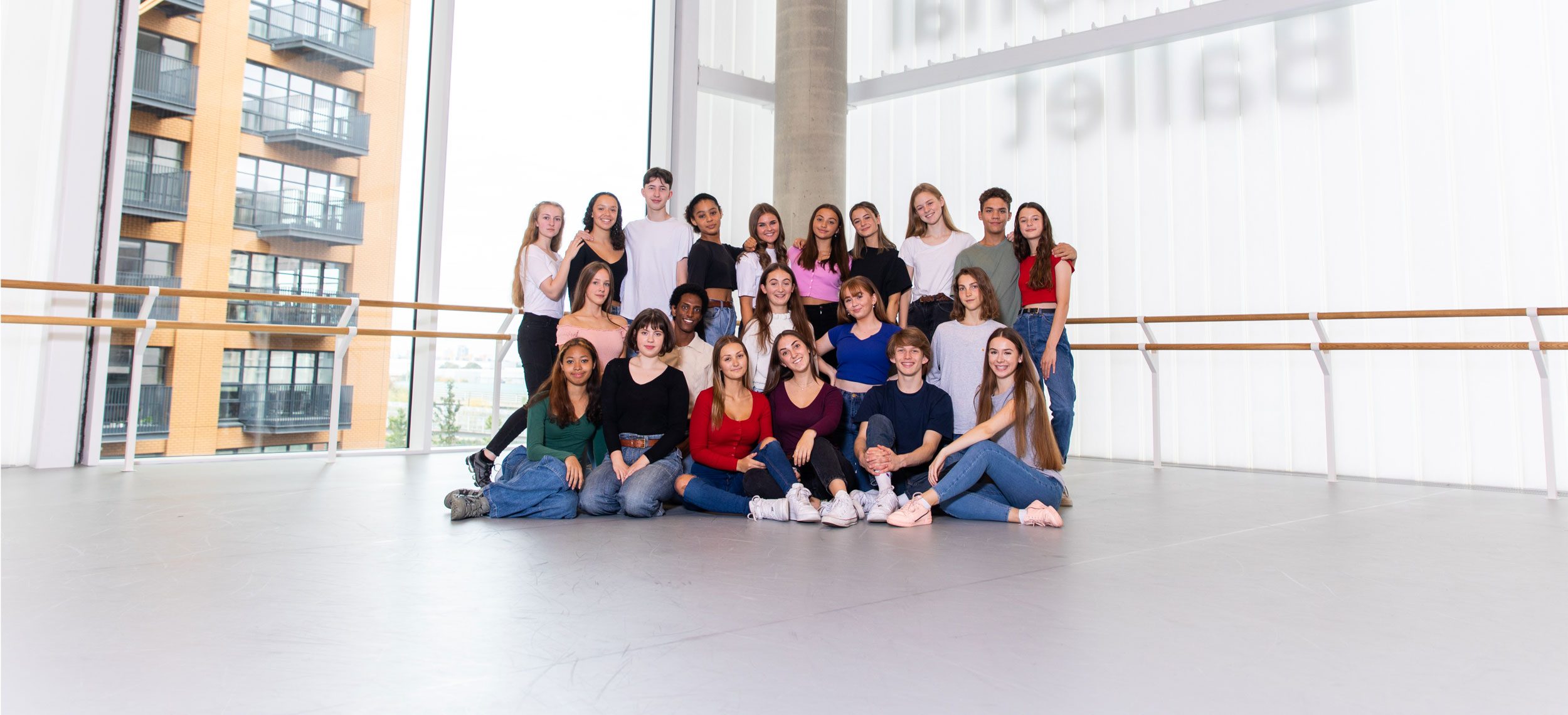 ENBYouthCo
Our youth dance company has become one of the UK's leading companies in the youth dance sector.
Launched in 2012, our youth dance company ENBYouthCo promotes personal creativity, commitment and innovation and offers young talented dancers aged 14-19 an opportunity to progress their dance journey.
Led by Creative Director Richard Bermange, ENBYouthCo meet once a week, focusing on both ballet and contemporary dance, reflecting the varied and diverse styles seen in English National Ballet's repertoire. ENBYouthCo performs at a number of events and locations across London throughout each year and by connecting with a world-class ballet company, each dancer has direct access to working with a wide range of professional artists, choreographers and musicians.
Many students attend ENBYouthCo alongside pre-vocational training, providing an opportunity for young dancers to experience what it's like to be part of a company, with each individual receiving support and mentoring throughout the year.
ENBYouthCo alumni have gone on to professional dance institutions including English National Ballet School, Central School of Ballet, London Contemporary Dance School, Rambert School of Ballet and Contemporary Dance, and Tring Park School for the Performing Arts. Our new ENBAlumniCo programme invites ENBYouthCo alumnus to connect with English National Ballet through workshops and events to build on their professional skills and career path.
The thing I have learnt most is self-belief. If I hadn't auditioned for ENBYouthCo I don't think I would have been successful in my auditions for dance education. ENBYouthCo has made me believe that I am as good as others and that with determination I can be better.

ENBYouthCo Participant
Dates announced for the 2020 ENBYouthCo Audition
Application open now, deadline Monday 15 June, 5pm
Audition Workshop: Sunday 20 September 2020, 10am – 4.30pm
Call out to dancers between the ages of 14 – 19 years to apply now for ENBYouthCo, English National Ballet's youth dance company.
Launched in 2012, the company performs at a number of dance platforms throughout the year and has become one of the UK's leading companies in the youth dance sector.
ENBYouthCo meets weekly for ballet and contemporary technique sessions and for extended sessions with guest artists, focussing on creating choreography inspired by the varied and diverse dance styles seen in English National Ballet's repertoire. The programme builds on dancers' technical, choreographic and performance skills and promotes personal creativity, developing each dancer's potential.
How to apply
To apply, download and complete the application form here and return with a headshot to engagement@ballet.org.uk
by Monday 15 June, 5pm.
Application guidelines can be downloaded here.
Youth Dance Class Online — May Half Term
Young dancers may also be interested in our May Half Term online intensive, curated by ENBYouthCo Creative Director Richard Bermange. Richard has assembled a team of dynamic and highly experienced Dance Artists to lead a five-day creative course that incorporates technique, fitness, musicality and conditioning, as well as creative tasks in both classical and contemporary styles.
Learn more
Credits
Supported by
Thriplow Charitable Trust