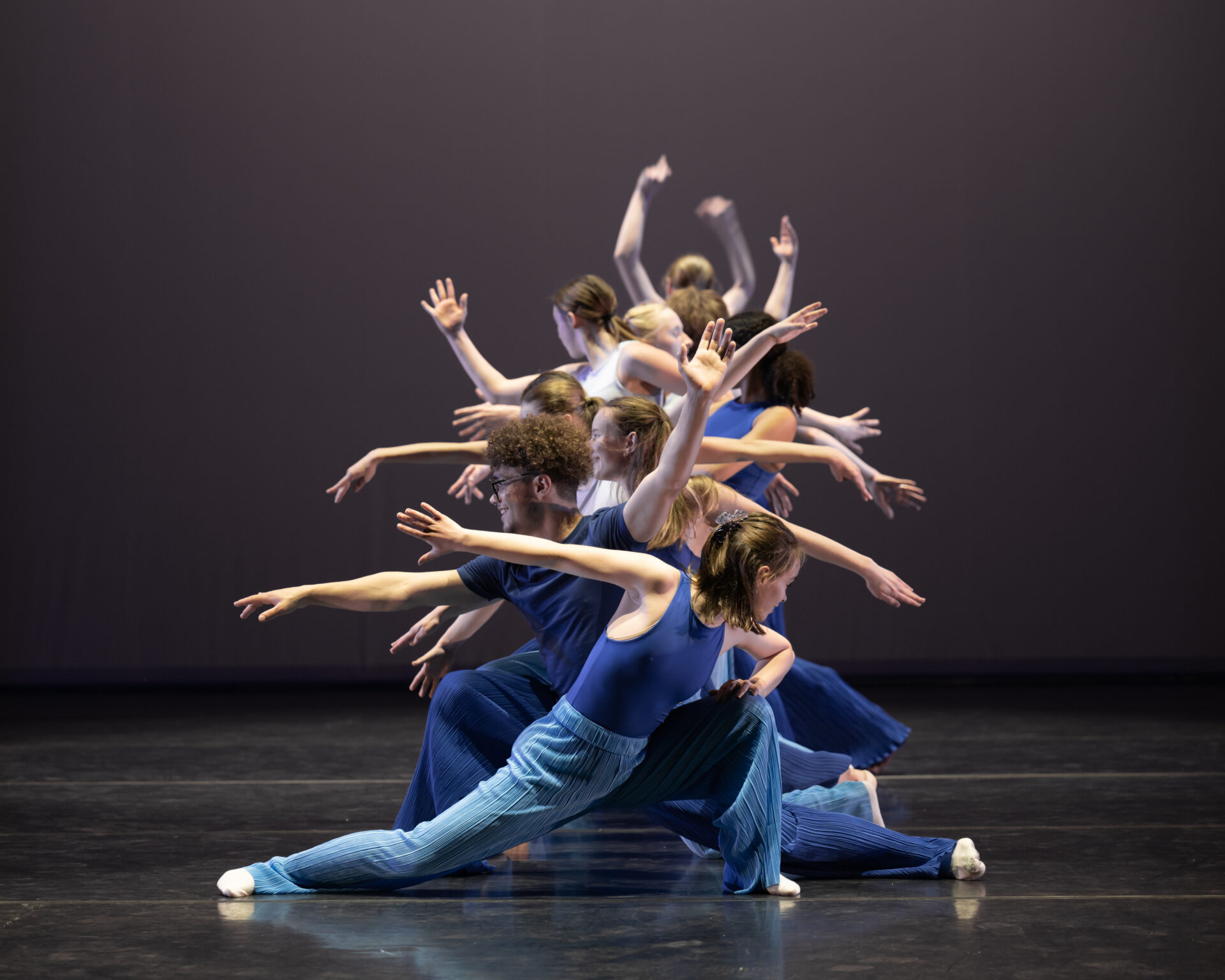 Promoting creativity, commitment and innovation in young talented dancers aged 14 – 19.
Launched in 2012, our youth dance company ENBYouthCo promotes personal creativity, commitment and innovation and offers young talented artists aged 14 – 19 (up to 21 by invitation) an opportunity to fulfil their potential and progress their dance journey.
Applications to audition for the 2023/2024 ENBYouthCo cohort have now closed. To make sure you don't miss out on English National Ballet's youth dance opportunities, sign up to our enewsletter and select 'Youth Dance Programmes' as your area of interest. 
ENBYouthCo focuses on both ballet and contemporary dance technique, reflecting the varied and diverse styles seen in English National Ballet's repertoire. The programme offers high profile performance and creative development opportunities, including a main stage performance in London during the Company's season, and access to a wide range of professional artists, international choreographers and creatives.
We celebrate and champion diversity, welcoming dancers from all backgrounds, dance styles and levels of experience, who are looking to develop their technique and performance skills, and experience what it is like to part of a company. We offer tailored support and mentoring throughout the year, with insights into potential creative pathways and the opportunity to meet and work with industry professionals.
ENBYouthCo graduates have been successful in securing places at accredited vocational training institutions including  English National Ballet School, Central School of Ballet, London Contemporary Dance School, Rambert School of Ballet and Contemporary Dance, and Tring Park School for the Performing Arts, and in entering professions in the creative industries. Furthermore, ENBYouthCo alumni have opportunities to continue their professional development in association with English National Ballet, through workshops, masterclasses and performance projects.
The thing I have learnt most is self-belief. If I hadn't auditioned for ENBYouthCo I don't think I would have been successful in my auditions for dance education. ENBYouthCo has made me believe that I am as good as others and that with determination I can be better.

ENBYouthCo Participant