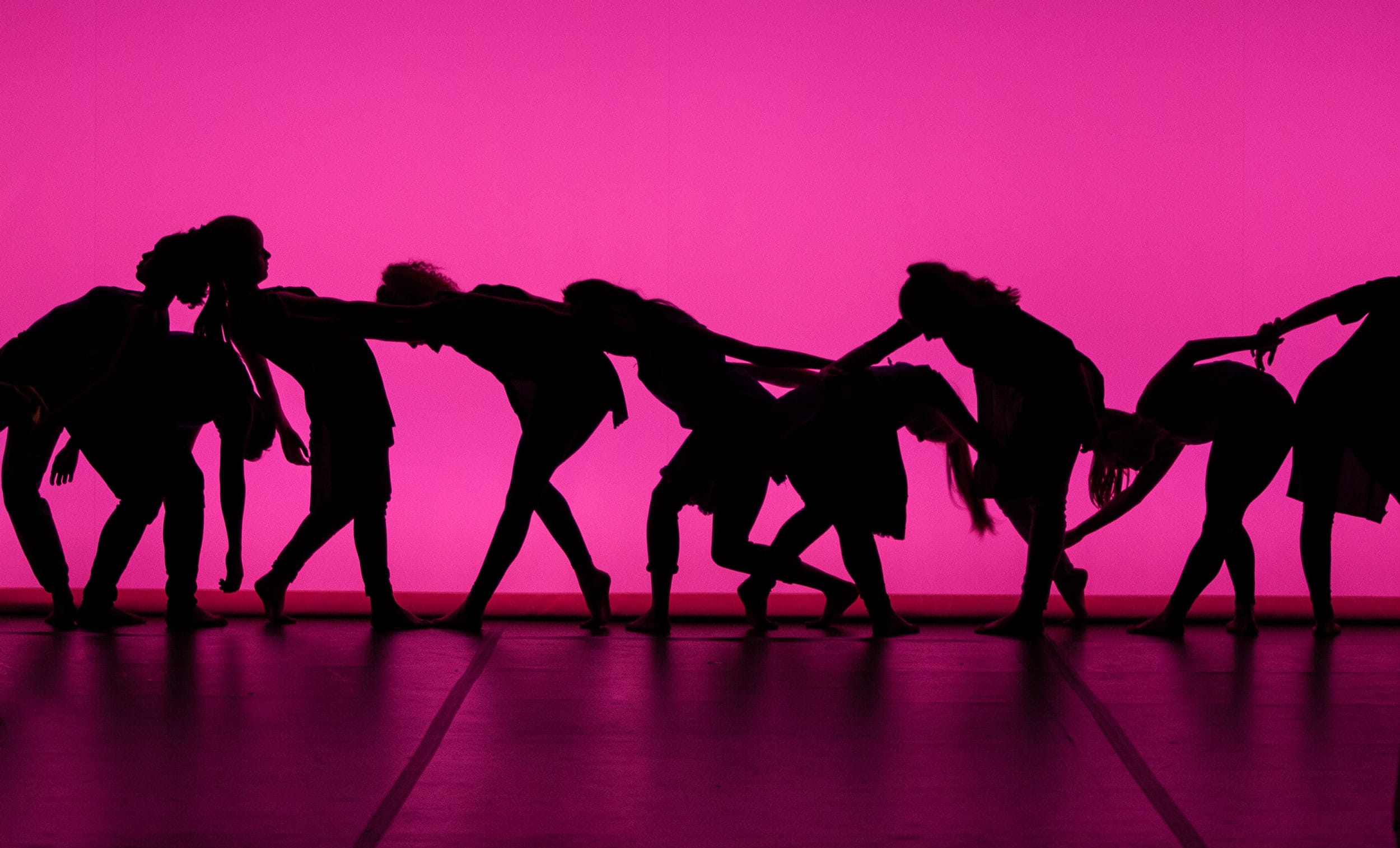 ENBYouthCo
Our youth dance company has become one of the UK's leading companies in the youth dance sector.
ENBYouthCo is an inspiring stepping stone for young dancers aged 14-19 years, as they progress on their dance journey.
By connecting and training with a world-class ballet company, each dancer has direct access to working with a wide range of professional artists, choreographers and musicians. The company focuses on ballet and contemporary, drawing on the varied and diverse styles seen in English National Ballet's repertoire.
ENBYouthCo regularly performs at events and locations across London throughout each year, promoting personal creativity, commitment and innovation.
Many of our ENBYouthCo alumni have gone on to professional dance institutions including English National Ballet School, Central School of Ballet, London Contemporary Dance School, Rambert School of Ballet and Contemporary Dance, and Tring Park School for the Performing Arts. Alumni are regularly invited to return to ENBYouthCo to teach classes to current participants, helping them to continue their journey as the dance leaders of tomorrow.
The thing I have learnt most is self-belief. If I hadn't auditioned for ENBYouthCo I don't think I would have been successful in my auditions for dance education. ENBYouthCo has made me believe that I am as good as others and that with determination I can be better.

ENBYouthCo Participant
I have really enjoyed performing at all the different events and watching ENBYouthCo grow. We have come a long way since our very first performance and I am very proud.

ENBYouthCo Participant
If you would like to learn more about how you can join ENBYouthCo then email engagement@ballet.org.uk.
Credits
Supported by
Thriplow Charitable Trust