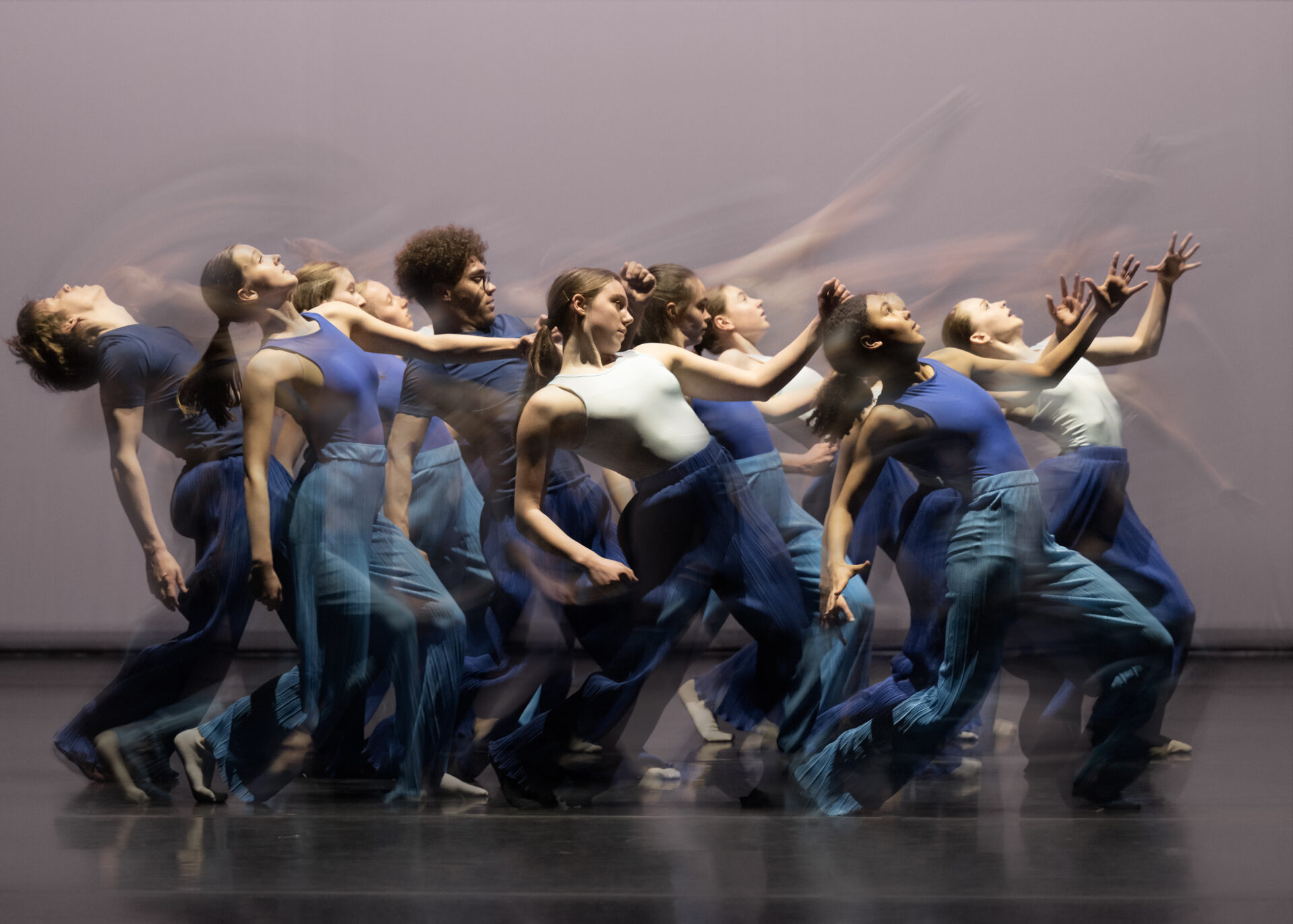 ENBYouthCo Auditions 2023
English National Ballet, Mulryan Centre for Dance
Sat 1 - Sun 2 July 2023
Applications to audition have now closed. To make sure you don't miss out on news about English National Ballet's youth dance opportunities, sign up to our newsletter and select 'Youth Dance Programmes' as your area of interest.
Audition Workshop Dates: Saturday 1 & Sunday 2 July 2023, 10am – 4pm
Launched in 2012, our youth dance company ENBYouthCo promotes personal creativity, commitment and innovation, and offers young talented artists aged 14 – 19 years (up to 21 years by invitation only) an opportunity to fulfil their potential and progress their dance journey.
ENBYouthCo offers a level of professional supplementary ballet and contemporary technique classes, and opportunities to create and perform new work at high profile youth dance events across London and nationally; on the mainstage during ENB's season; and at Re-Play, ENB's annual performance event for youth co-created dance work, held onsite at our east London home, the Mulryan Centre for Dance.
We celebrate and champion diversity, welcoming dancers from all backgrounds, dance styles and levels of experience, who are looking to develop their technique and performance skills, and experience what it is like to part of a company. We offer tailored support and mentoring throughout the year, with insights into potential creative pathways.
Audition process
If your application is accepted and you are invited to the ENBYouthCo Audition Workshop, this will take place on either Saturday 1 July or Sunday 2 July (dancers will only be called for ONE of these dates).
Dancers from the audition workshop who are offered a place with ENBYouthCo will be invited to take part in a Summer Intensive on Monday 31 July – Friday 4 August 2023.
All activity is held at English National Ballet, Mulryan Centre for Dance, 41 Hopewell Square, London, E14 0SY.
ENBYouthCo dancers perform at Re-Play at the Mulryan Centre for Dance in November 2022 © Photography by ASH
Learn more about ENBYouthCo and enoy some recent work