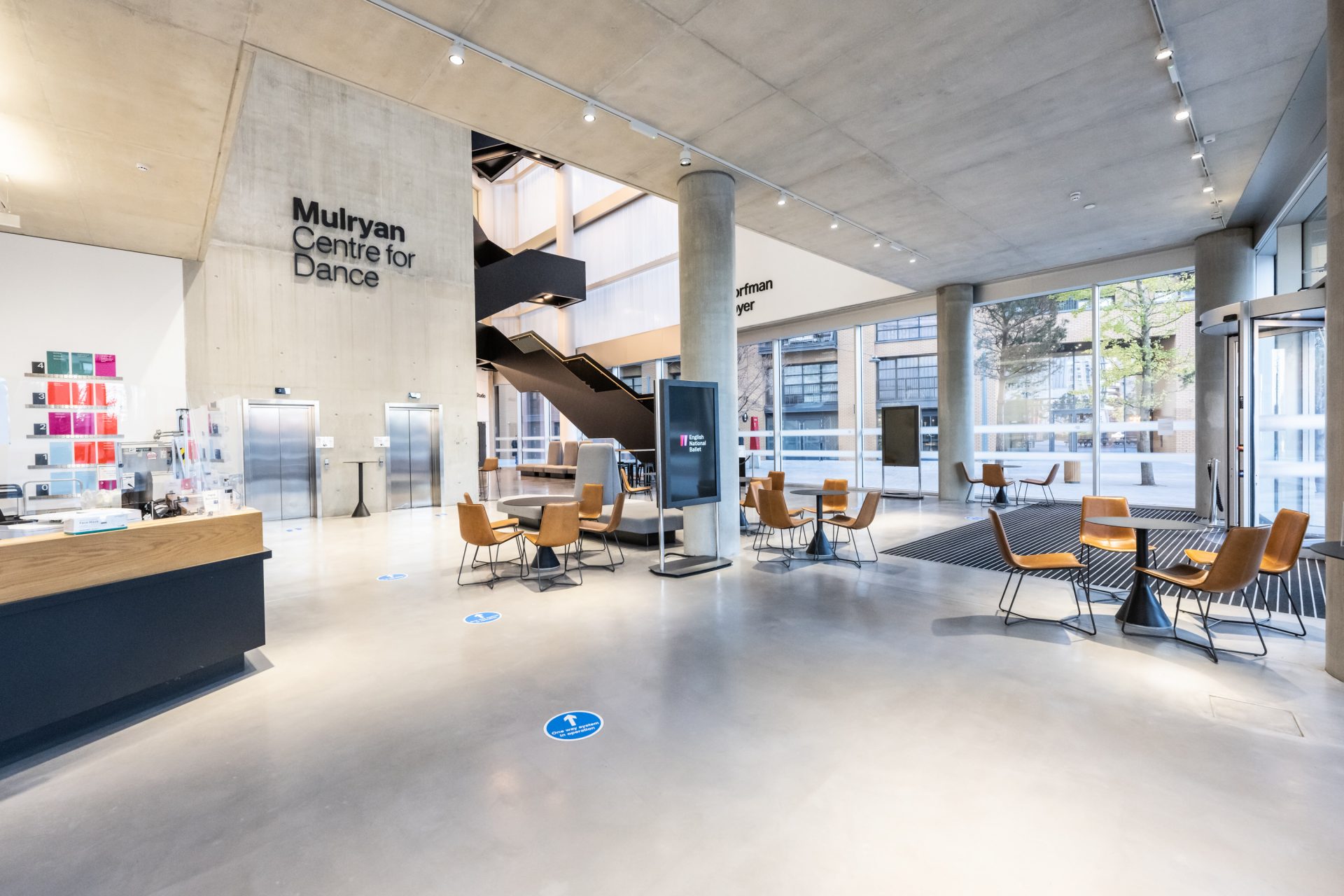 We are committed to making the Mulryan Centre for Dance inclusive and accessible to all and aim to do everything we can to make every visitor feel welcome.
Travel
Canning Town station is fully accessible. There is a lift from the station to street level (Bow Creek exit) and lifts on both sides of the red bridge that take you to London City Island where we are located.
Parking
There are multiple Blue Badge spaces around the Island for drop off or parking. For parking for more than 20 minutes, a permit can be purchased from the London City Island Concierge at the front of Kent Building in the centre of the Island.
Arrival
As you arrive at the front of the building the central entrance has a pull to open door. Alternatively to the right of this there is a single, automatic door. There is a buzzer on a post next to this to press to request this door to be opened.
The building has flat level access throughout and there are two lifts, as well as stairs to the upper part of the foyer. The lift has a hand rail, as wells as low-level ridged and illuminated buttons.
There is a smooth, hard floor surface in the foyers.
The reception desk has a lowered area suitable for wheelchair use.
Toilets
There is an accessible toilet in the ground floor foyer.
Guide Dogs and Hearing Dogs for the Deaf
You are welcome to bring your assistance dog into the foyer.
Contact
Ask us
If you would like to discuss your visit in advance or share any feedback following your visit, please get in touch. Our team will be happy to help.