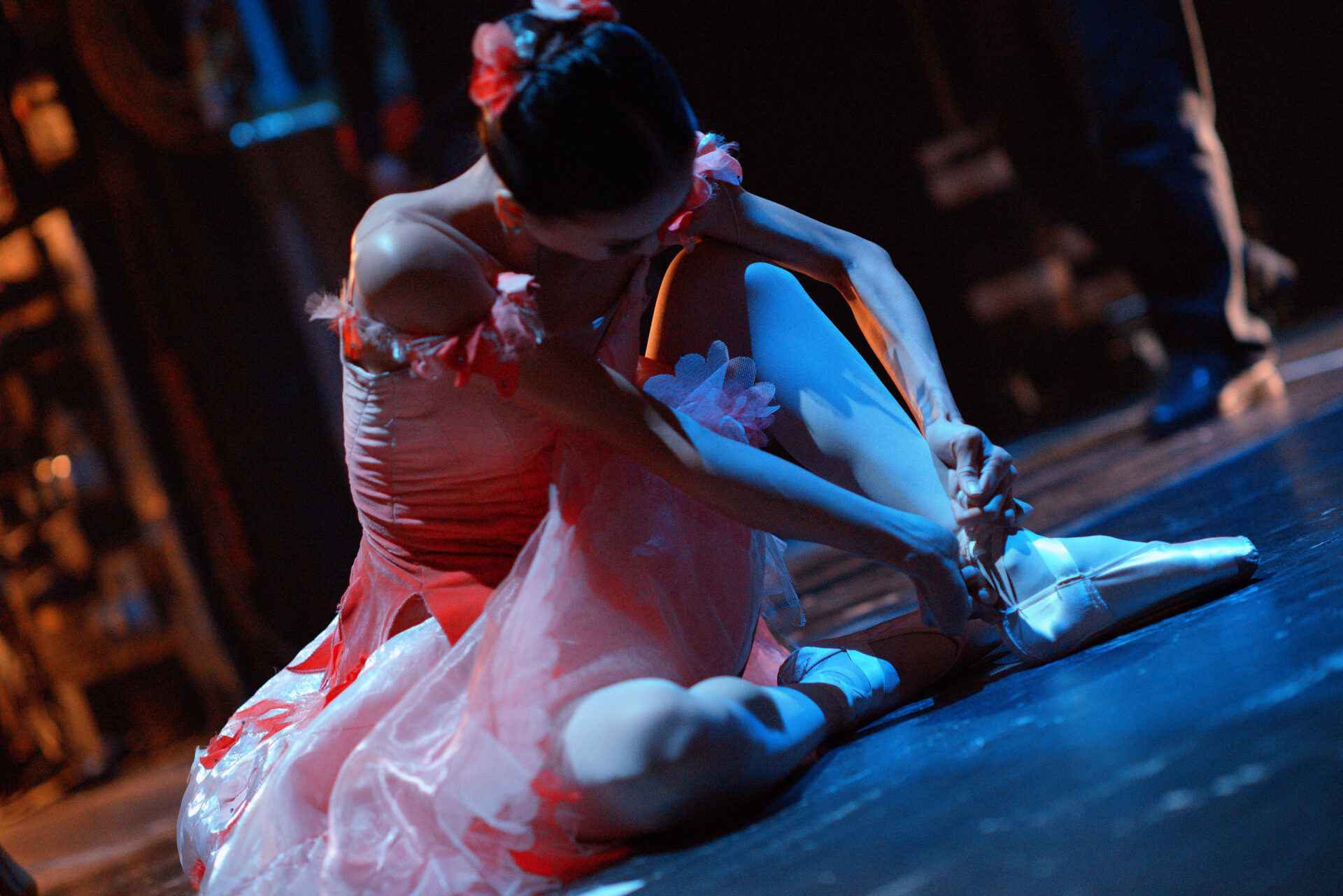 Did you know that a Principal dancer can go through as many as three pairs of pointe shoes in a single performance?
Donate now to our annual Pointe Shoe Appeal to keep our dancers on their toes.
Pointe shoes are some of our dancers' most important tools and are essential to their craft. Dancing in worn out, too-soft shoes can increase the risk of a dancer sustaining an injury and could even jeopardize an entire career.
These special shoes are reinforced around the toes, sole and ball of the foot to make them stiff enough that ballerinas can stand on the very tips of their toes, creating the elongated and elegant line of the legs and feet which is so essential to classical ballet.
If I was a painter, my paintbrush would be my pointe shoes and the stage would be the canvas

Julia Conway, ENB Soloist
Depending on the rehearsal and performance schedule, and on the repertoire, dancers can wear out their pointe shoes very quickly.
English National Ballet spends £180,000 each year to provide at least ten pairs of new pointe shoes a month for each of our ballerinas, so that they can perform at their best.
Please donate now to keep our dancers on their toes
£1,000 can pay for 20 pairs of pointe shoes for
one dancer
£500 can pay for a month's allocation of pointe
shoes for one dancer
£100 can pay for two pairs of pointe shoes
£50 can pay for one pair of
pointe shoes
Thank you for your support.