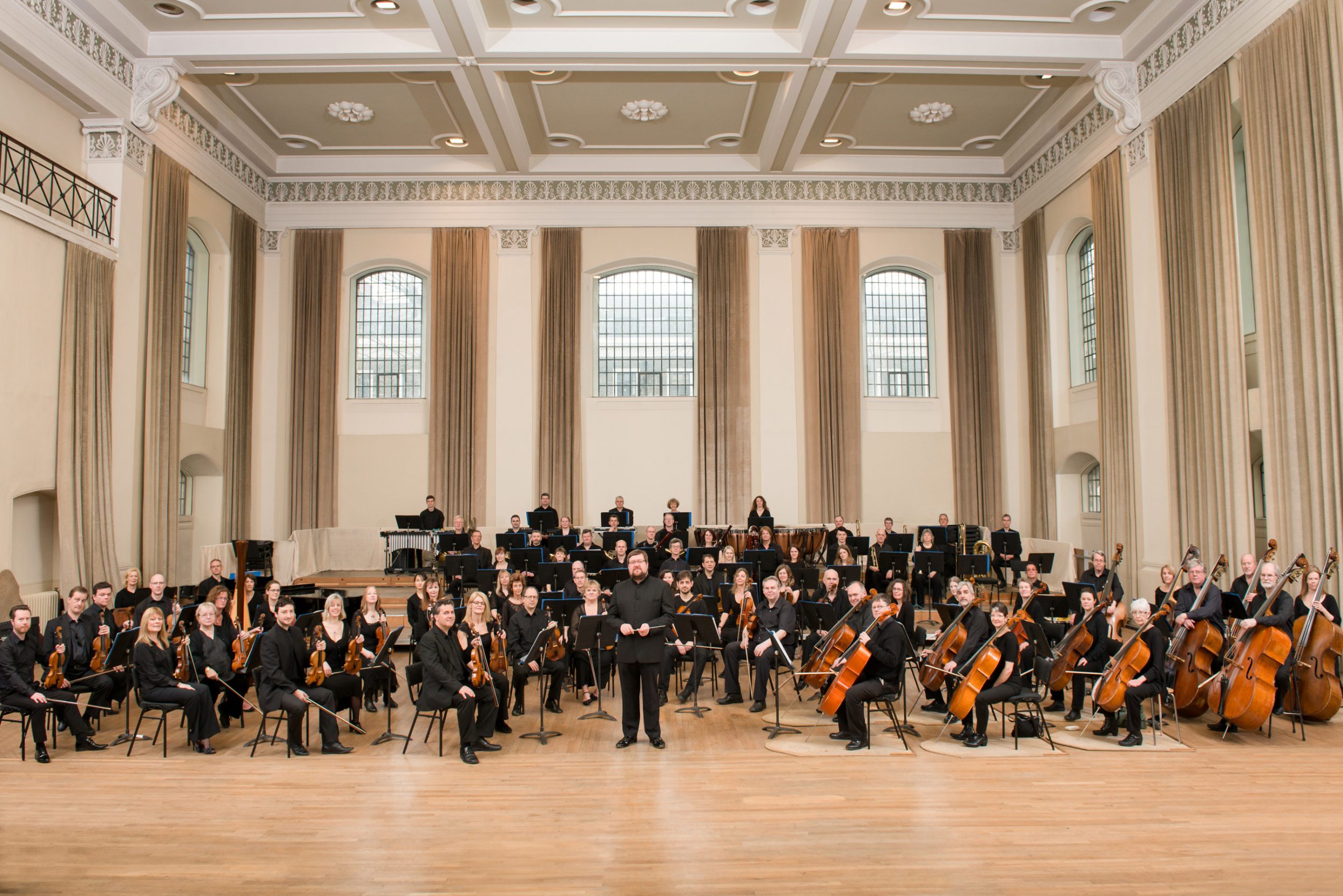 English National Ballet Philharmonic is made up of many of the country's top musicians, and boasts considerable experience in all forms of music-making.
Since Dame Alicia Markova and Anton Dolin founded what is now English National Ballet in 1950, the Company has always been committed to achieving the highest musical as well as dancing standards.
From the very beginning, English National Ballet Philharmonic has played an important part in creating the magic which is a vital part of every live performance.
Recent notable events have included galas at both the London Coliseum and Royal Opera House, accompanying visiting ballet companies, appearances in concert (including the Bath and City of London Festivals) and, most recently, providing the music for the Royal Academy of Dance's children's ballet syllabus grades.
English National Ballet Philharmonic also play a significant part in the Engagement Department's school visits and workshops, taking a taste of the music of ballet to tomorrow's audience.
Suspended above and behind the stage and conducted by Gavin Sutherland, English National Ballet Philharmonic plays each of Tchaikovsky's notes with tenderness and every crescendo with a soul-stirring thrill. I felt as if I had never heard this music before.

Sunday Express on Swan Lake in-the-round
Principal Guest Conductors
MEMBERS
Violin 2
Alain Petitclerc
Section Principal
Viola
Alexandros Koustas
Section Principal
Cello
Garry Stevens
Section Principal
Double Bass
Jeremy Gordon
Section Principal
Oboe
Gareth Hulse
Section Principal
Clarinet
Derek Hannigan
Section Principal
Bassoon
John McDougall
Section Principal
French Horn
Mark Johnson
Section Principal
Trumpet
Alex Cromwell
Section Principal
Trombone
Andrew Connington
Section Principal
Bass Trombone
Leslie Storey
Section Principal
Tuba
Martin Knowles
Section Principal
Harp
Isobel Frayling-Cork
Section Principal
Timpani
Kate Eyre
Section Principal
Percussion
Austin Beattie
Section Principal