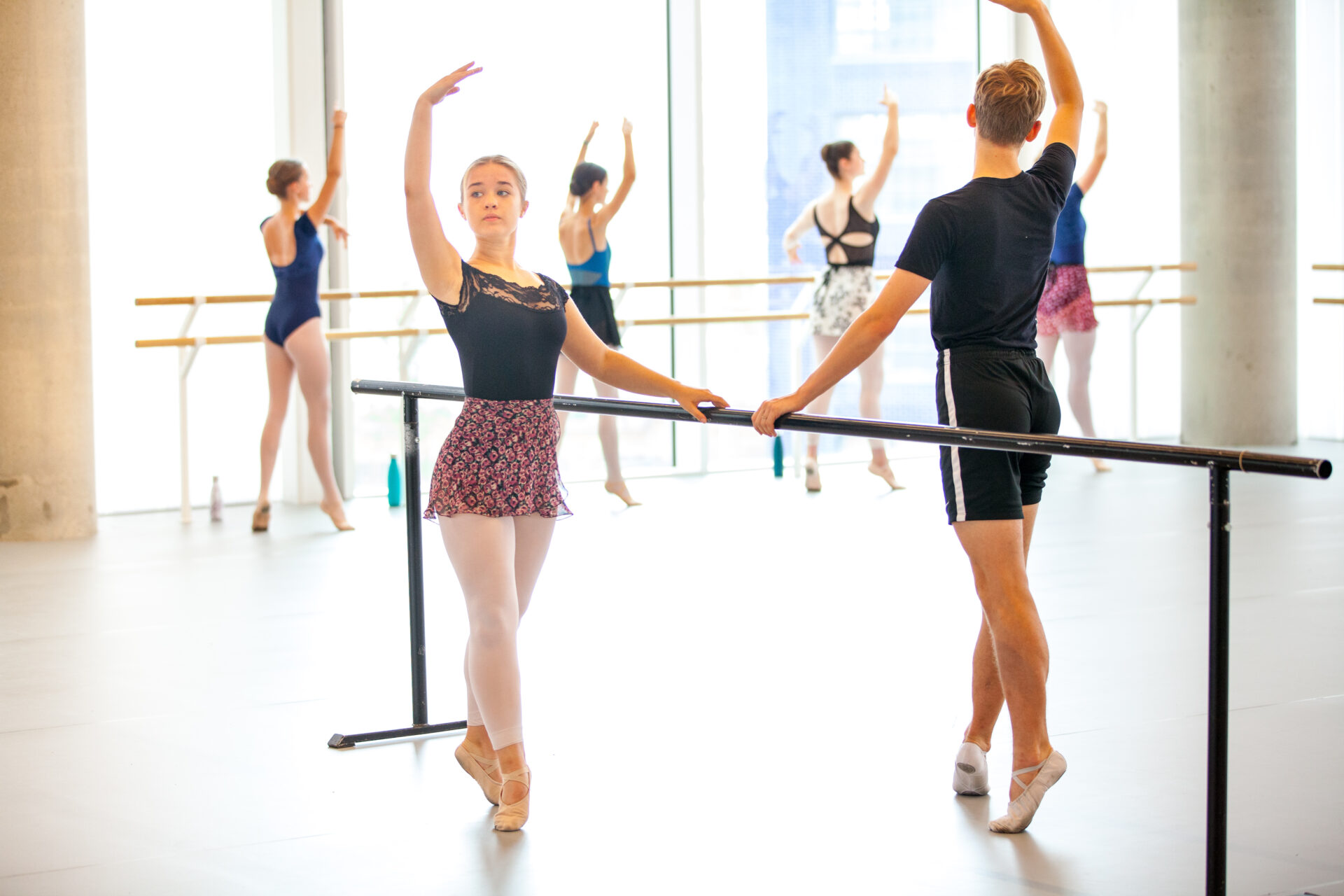 Summer Intensive: Youth Advanced
English National Ballet, Mulryan Centre for Dance
Mon 31 July - Fri 4 August 2023
A chance for young dancers aged 14 – 19 to learn from the best
Join our team of dynamic and highly experienced professional artists for a Summer Intensive like no other! This week -long course for dancers aged 14 – 19 years (up to 21 by invitation) offers training at an Advanced Level.
Dancers will start each morning taking technique class with industry professionals to strengthen ballet and contemporary technique, and build your strength and conditioning.
After lunch, you will take part in repertoire and creative sessions delivered by exciting and innovative dance artists and choreographers, and present your work to friends and family at the end of the week.
Take inspiration from the diverse repertoire of English National Ballet and from the work of exciting guest industry professionals, get creative with other enthusiastic young dancers, meet exhilarating choreographers, and leave each day feeling inspired.
DETAILS
Monday 31 July – Friday 4 August 2023
Full day course
10am – 4:30pm
£300 per person
Full day course includes all five days of both morning technique classes and afternoon creative sessions.
This event is no longer available to book
Morning course
10am – 1pm
£220 per person
Morning course includes all five days, morning technique classes only.
This event is no longer available to book
BOOKING TERMS
Advanced Level – This is an advanced level intensive for young dancers training at vocational level, and is a great opportunity to learn choreography inspired by ENB's on-stage repertoire. Book early as places are strictly limited.
The Summer Intensive will be held by English National Ballet at Mulryan Centre for Dance, 41 Hopewell Square, London, E14 0SY.
In booking you are agreeing to adhere to ENB's Terms & Conditions of Booking. For further questions, please see our FAQs.