Align your brand with a world-renowned arts organisation and demonstrate your commitment to the future development of the arts in the UK.
OUR PRINCIPAL PARTNER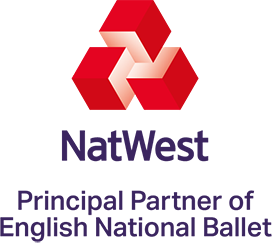 NatWest believes that a more inclusive society is a stronger one, which sits at the heart of this ground-breaking partnership. NatWest's support will allow us to bring more communities together by providing them with increased access to world-class ballet.