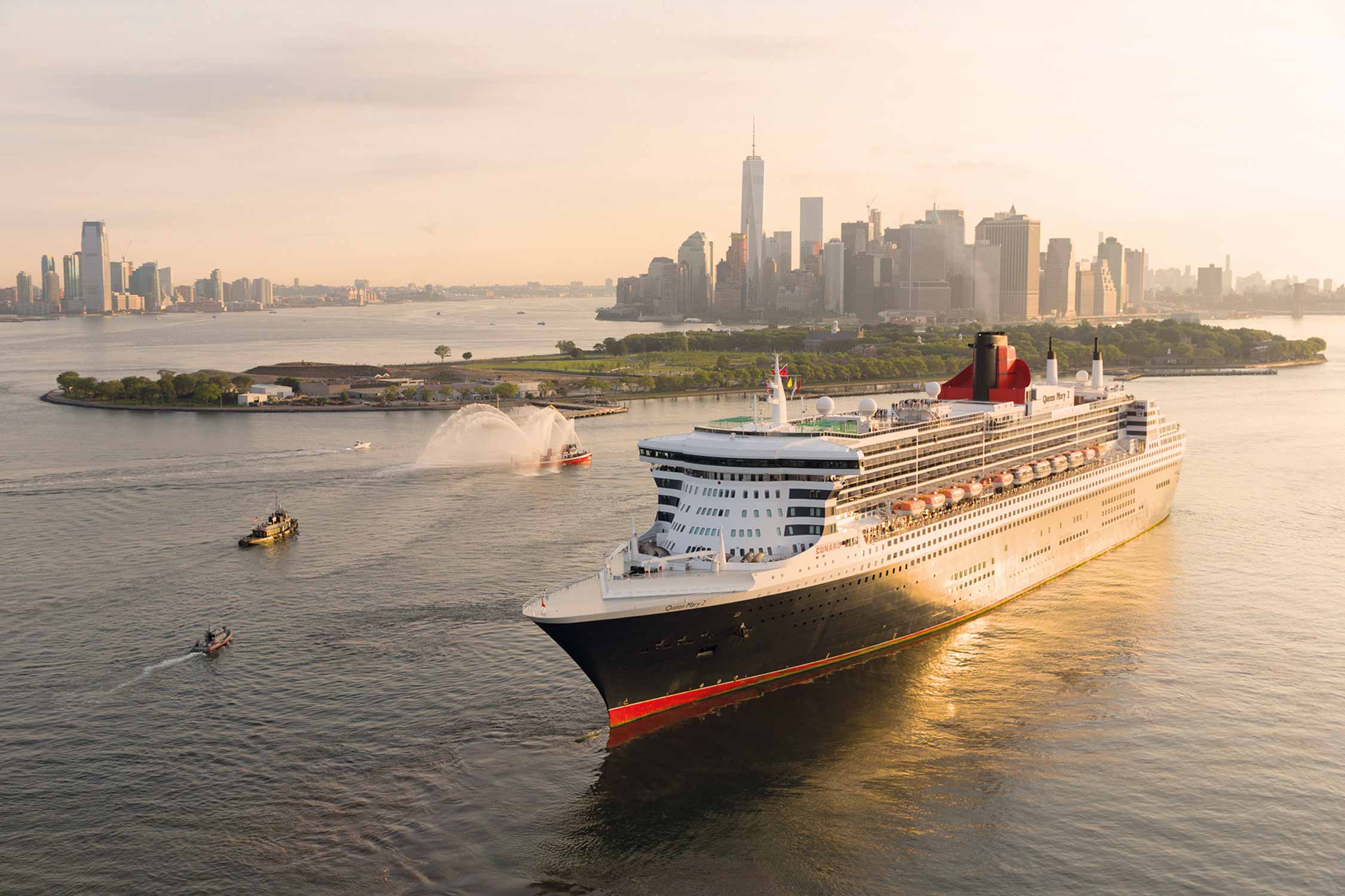 Our award-winning collaboration with Cunard: Dance the Atlantic.
English National Ballet's award-winning partnership with Cunard to Dance the Atlantic returns in August 2023. Our shared goal was to reach new audiences, generate brand awareness and create unforgettable experiences across the globe.
In August 2019 on our first voyage guests on the seven-night crossing from Southampton to New York had the opportunity to meet six dancers from the company which included Lead Principal Erina Takahashi, First Soloist James Streeter, then First Soloist Aitor Arrieta, Soloist Rina Kanehara, then Soloist Daniel McCormick and then First Artist Francesca Velicu.
Over the course of the week, guests had the unique opportunity to watch the dancers' morning ballet class and drop-in on afternoon rehearsals. A highlight of the voyage was performing a performance in the ship's Royal Court Theatre, where guests were treated to duets from all-time classic Swan Lake, the poignant contemporary work Dust by Akram Khan, and the stunningly visual Le Corsaire.
In another first, dance workshops ran daily throughout the week at sea, offering a special opportunity for guests to learn directly from English National Ballet associates.
There were also Insights talks, offering a fascinating understanding of the dedication and exhilaration of the dancer's life, along with dance films and documentaries shown throughout the voyage.
On land, Cunard continues supporting ENB's work by sponsoring some of our most critically acclaimed productions most recently in 2022 with Raymonda at London's Coliseum, our Creature Chicago Tour at The Harris Theatre and the world renowned Forsythe Evening at London's Sadler's Well's.
We are proud to be continuing the experience with a new Dance the Atlantic Voyage scheduled for August 2023.
Contact
Tessa Kipping, Senior Corporate Partnerships Manager
For further details about how you can partner with English National Ballet, please contact us.