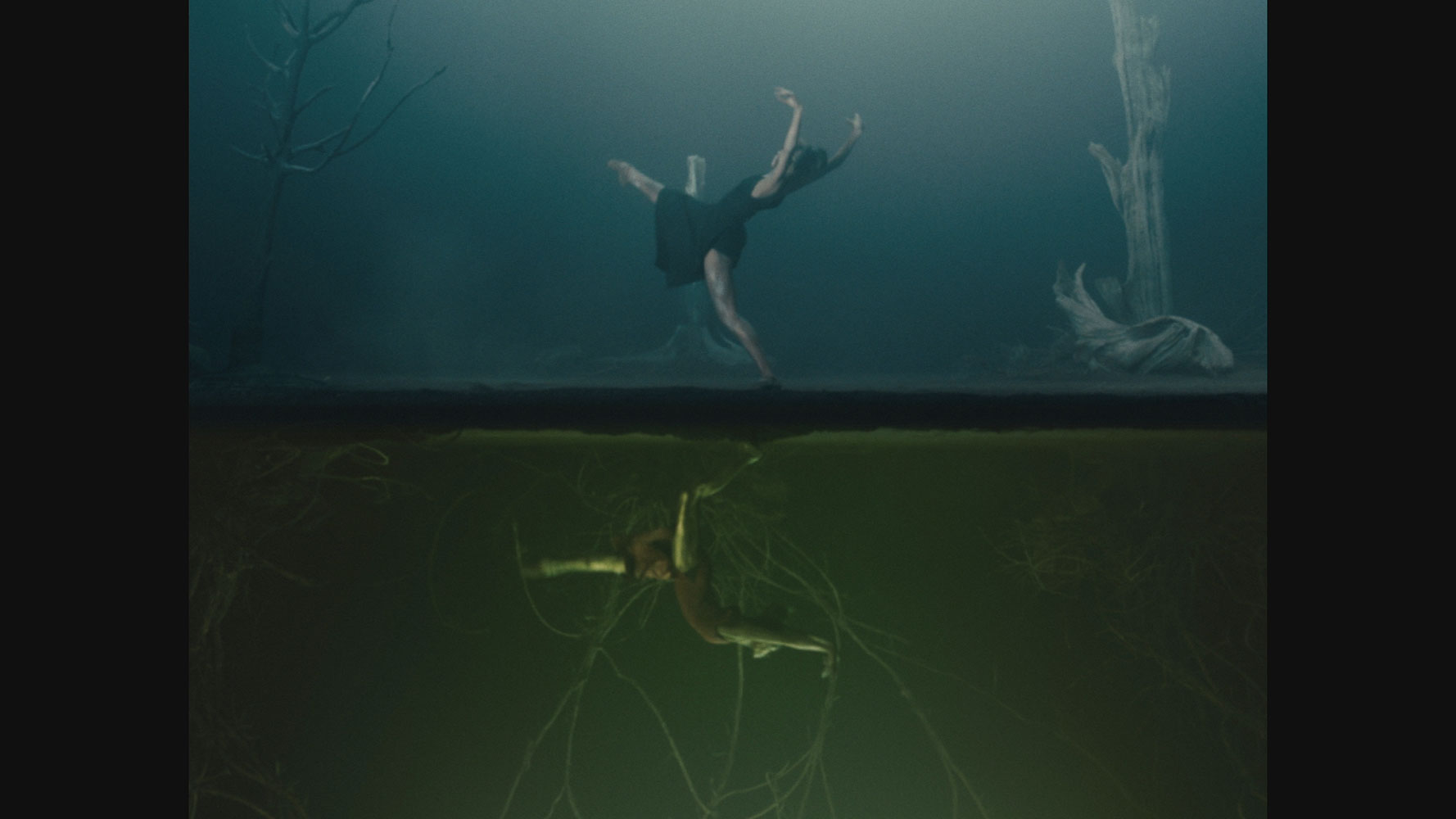 Split Screen: Thomas James
30 Nov 2020
Initially, we paired Thomas with choreographer Sidi Larbi Cherkaoui to adapt an existing piece, When I'm Laid in Earth, for the screen. With the help of Assistant Choreographer Jason Kittelberger, it was then made into an entirely new short dance film called Laid in Earth.
Thomas was then asked, at short notice, to direct a second Digital Season film, Senseless Kindness, choreographed by Yuri Possokhov.

Senseless Kindness, based on Vasily Grossman's great novel Life and Fate, premieres on Monday 30 November on our Ballet on Demand platform. Laid in Earth, set to Henry Purcell's famous aria Dido and Aeneas, will be available from Monday 7 December.
We found out what it was like shooting both films, and how Thomas managed to inject his own vision and make them so distinct from one another.
Watch the trailers for the two pieces
How was the process of working with Sidi Larbi Cherkaoui and Jason Kittelberger on Laid in Earth?
Amazing. Larbi was in another country, so Jason was translating a lot of thoughts and feelings and things, but I developed the main idea, the sort of overarching narrative in the new world and this weird, perhaps darker edge to it, with Larbi. It was amazing. I get the feeling that perhaps we see eye to eye on a few things and maybe our stars aligned a little bit for this job.
Larbi was incredible and Jason just amazing to have on set because he just understands it so well. It was just wicked to have him: he can break everything down so well and so beautifully that it made trying to film what we were trying to film, which is like, essentially, we had to shoot everything twice and match the shot. He understood the film process. He got that and he understood it.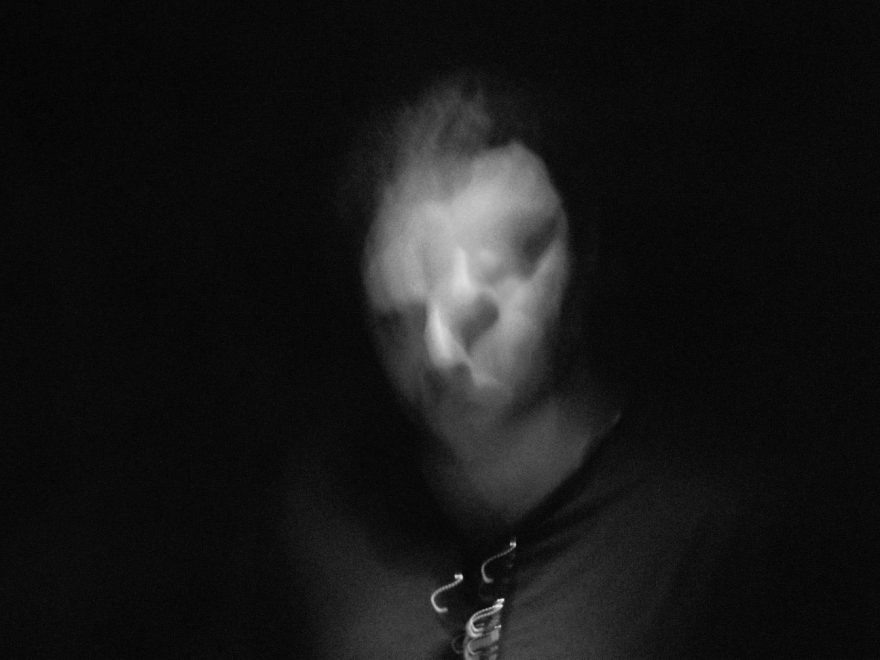 Film director Thomas James.
Do you think there were any challenges that you faced in the process?
For Laid in Earth, there were lots of challenges. Even things like trying to match the sets so the tree roots matched where the trees were and everything's mirrored downstairs. So essentially having to do everything backwards. I'm making sure the dancers were still unified and in similar positions so when we stitch the two stages together, everything would be symmetrical. That was a lot fun. I mean, it was obviously quite a big ask for the dancers as well!
We've laid soil on the floor, which at the time I was like, 'this will be fine. No one will care.' We realised everybody cares! So picking the right soil and making sure it was sieved. I'd seen that Pina Bausch piece, with soil on the floor [The Rite of Spring]. I didn't quite realise the process that it had taken for them to get the soil on the floor.
Then obviously all the make-up and making sure the dancers were comfortable – we'd caked them in paint and mud and all of this. Just trying to make sure that the tone was set for everybody to sort of achieve this quite heart-breaking piece. I suppose that wasn't so much a challenge. That was more an enjoyable facet of it, I hope.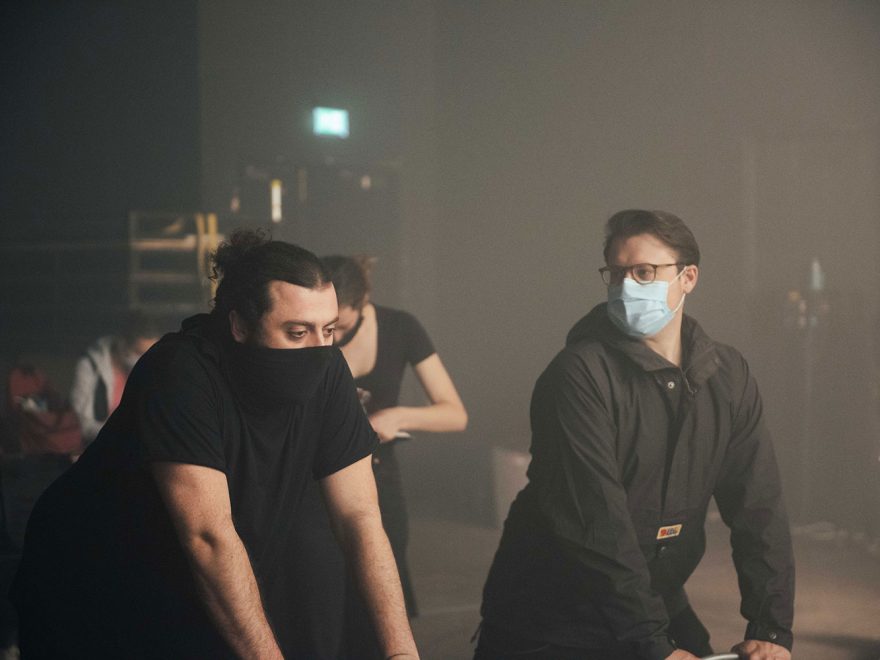 Thomas James (left) on set of Laid in Earth © Morgan Sinclair.
Since you directed two films for us, how was the process in comparison, working with Yuri Possokhov on Senseless Kindness?
Very, very different. Yuri is ridiculously talented, and perhaps from my perspective, it felt a bit more traditional and a bit more classical in a way. My approach had to shift a little bit in terms of making sure we stayed true to the themes he was dealing with.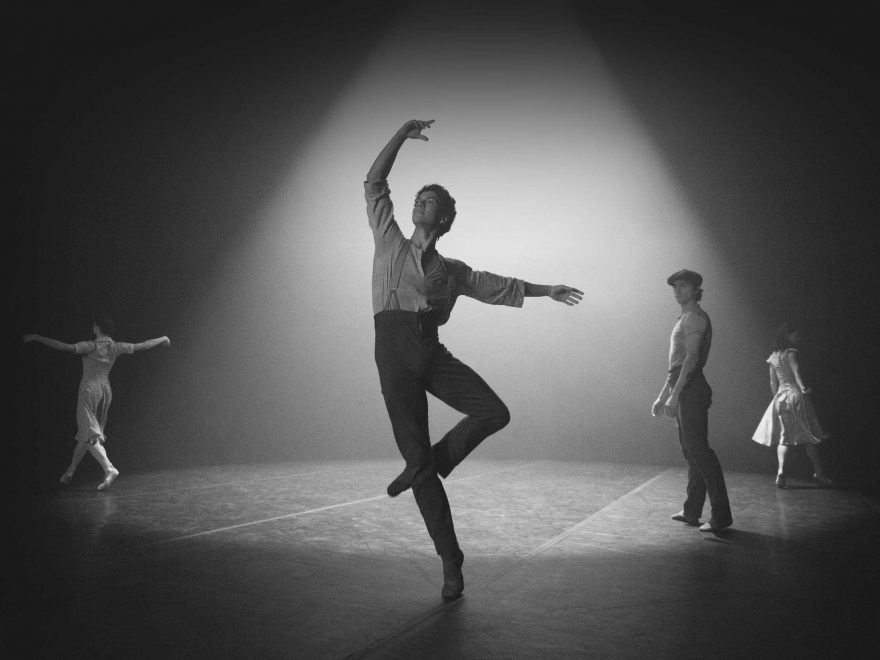 Still from Senseless Kindness © English National Ballet
He talked to me a lot about having ties to the Sovietism and communism and finding hope in this totalitarian regime. So obviously that's very different… Laid in Earth is way more dream logic and more ethereal and is slightly more abstracted, dealing with being human, love and death versus a totalitarian government and finding love and hope in that.
So, yeah, it's very different. But again, Yuri was incredible. I've never seen just his attention to detail and where he talks about line and form just blew me away. You can see the sort of experience in him, even how he holds himself on set. It was amazing. They were both equally amazing, but both rather different projects.
For all the directors, we had to learn the choreography ourselves, so we knew what was going where. Being given this 12-minute romantic epic to then figure it out so quickly, and still try and figure out how we can do it justice and shoot it beautifully, it was tough but worth it.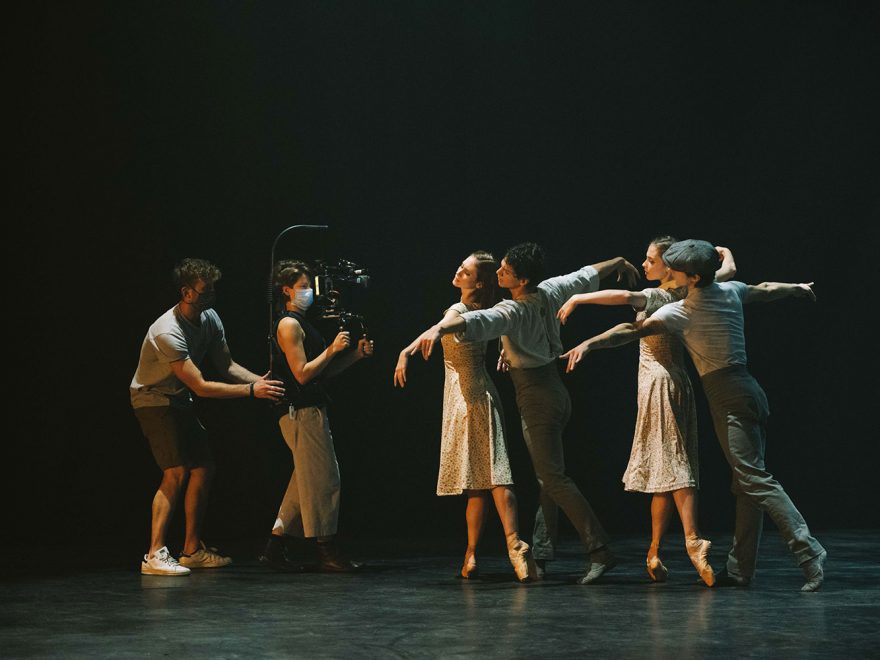 During filming of Senseless Kindness © Morgan Sinclair.
It was super important to me that they felt very distinct because they're two very different choreographers. It was lovely to indulge perhaps my more surreal and darker side with Laid in Earth, which is basically a bit more my back garden. I mean I have a coffin in the room with me right now. So that's definitely more my vibe.
But likewise trying to do Yuri's choreography justice and shoot it classically and give it that monolithic feel. Everything feels like sort of Soviet, strong and powerful,  like these sort of statues in a way. I was trying to figure out how to do that justice. I looked at a lot of early 20th century Russian directors, so Sergei Eisenstein and people who would have been making films in that time. That was quite important. It was to stay true to this choreography take on the visual world of that so that's why it feels a bit film noir.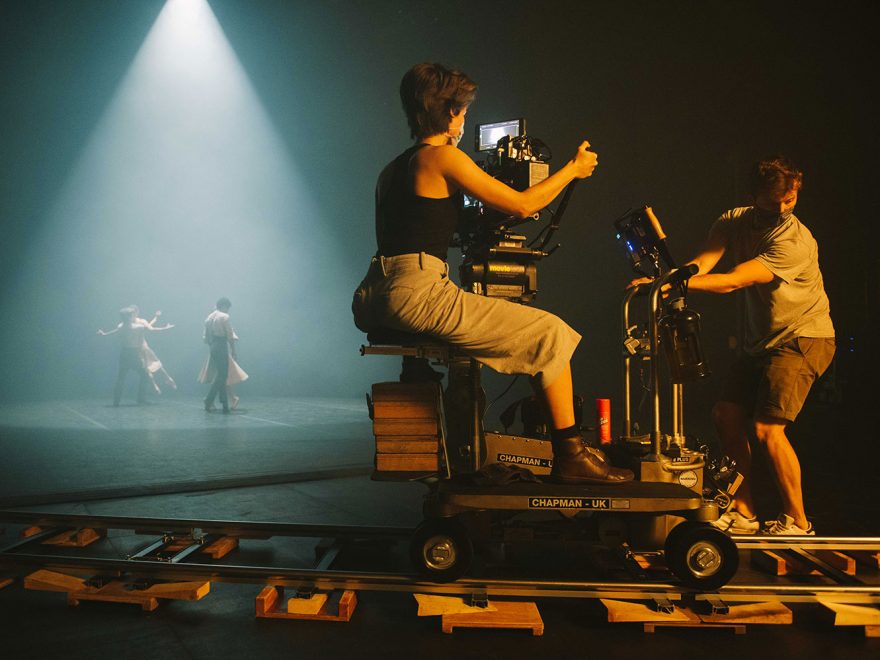 Behind the scenes during filming of Senseless Kindness © Morgan Sinclair.
How did you develop your vision and your creative approach for Laid in Earth? Other than the choreography, what other sources of inspiration did you draw from?
I looked at the narrative of the Purcell piece used in the music – it started as a lament from the sprawling tragedy of Dido and Aeneas­ – and took it from there. Then Larbi said something to me about your past always being like a shadow and staying with you, and this idea that all of your mistakes are always with you. I took to that and liked the idea of death, being buried, and your mistakes feeling like a sediment, like layers of sediment that you're constantly walking over and they're always there with you.
I like that idea of split levels, and in the choreography they're shadow characters and human characters, and it was trying to imagine that the shadow with darker intentions are always with you and always below you and can sometimes creep up and come and pull you away. That's where that came from.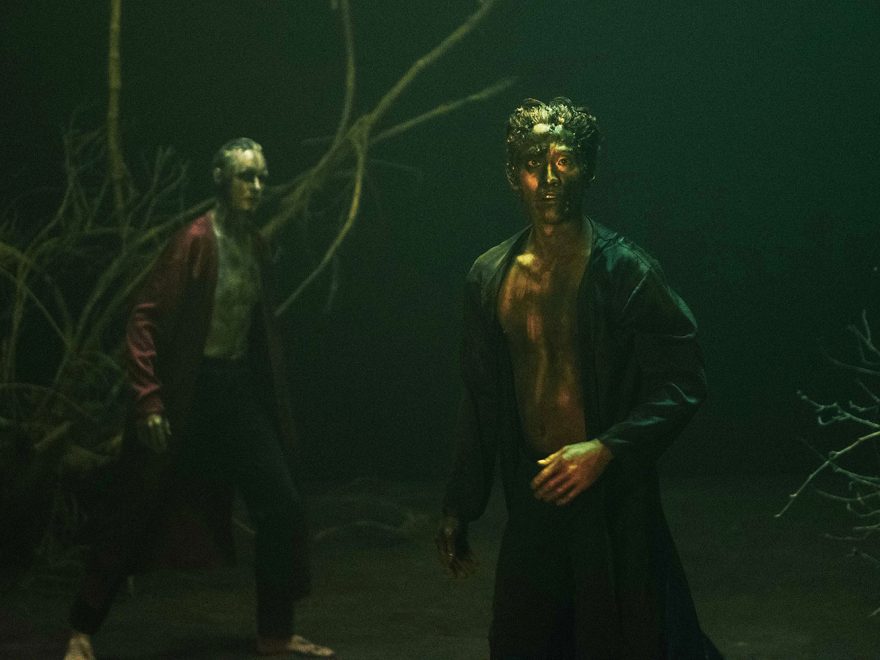 James Streeter and Jeffrey Cirio in Laid in Earth © English National Ballet.
I think OB Management and English National Ballet did a really good job pairing me with this piece because it is pretty metal, like the story is dark and something you'd explore in metal music. It's dramatic in this sort of darker side – Dido gets burnt and the church sets itself on fire in a giant pyre, and Aeneas gets pulled away by the gods. I was like, yes, this is metal.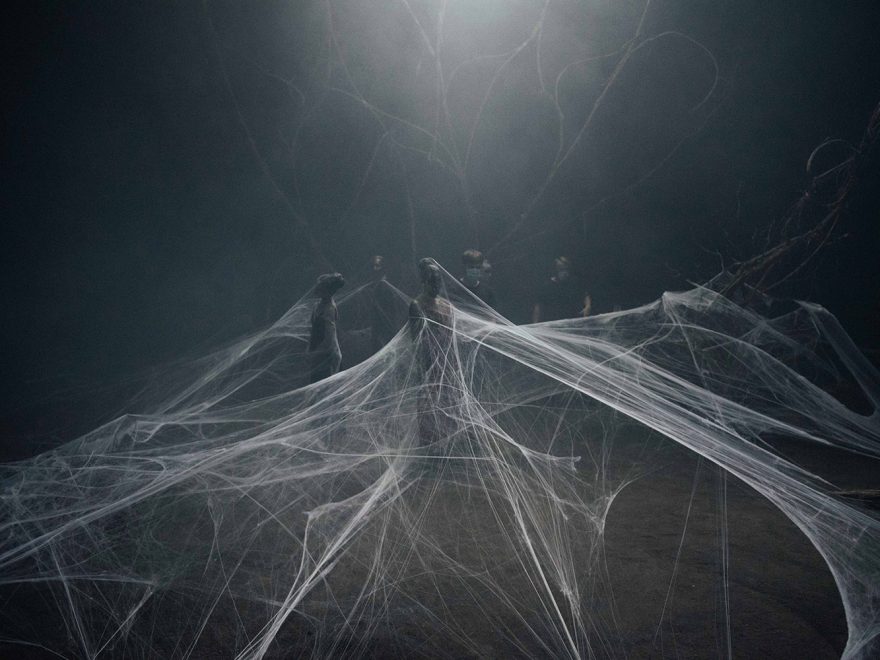 Behind the scenes during filming of Laid in Earth © Morgan Sinclair.
In contrast, how did you then develop your vision and creative approach for Senseless Kindness, especially given that you had less time to prepare?
I literally bolted straight for ENB and watched Yuri rehearse with the dancers and then just stole him and was like: tell me everything that this is about.
The thing that shone through to me were the ideas of structure, control and oppression, and then finding these moments of humanity within them. Finding a light in the darkness or finding that soul within a machine, be it with that as a machine of government or whatever. So, he'd broken down the choreography into sections. This is a moment of joy. This is a moment of oppression. This is joyous. This is free.
Basically, what I did from that was design the lighting and the stage, so it reflects that in a way. It starts off quite bright and airy, and then it flips and becomes super constricted and there's just beams of light and shadow everywhere.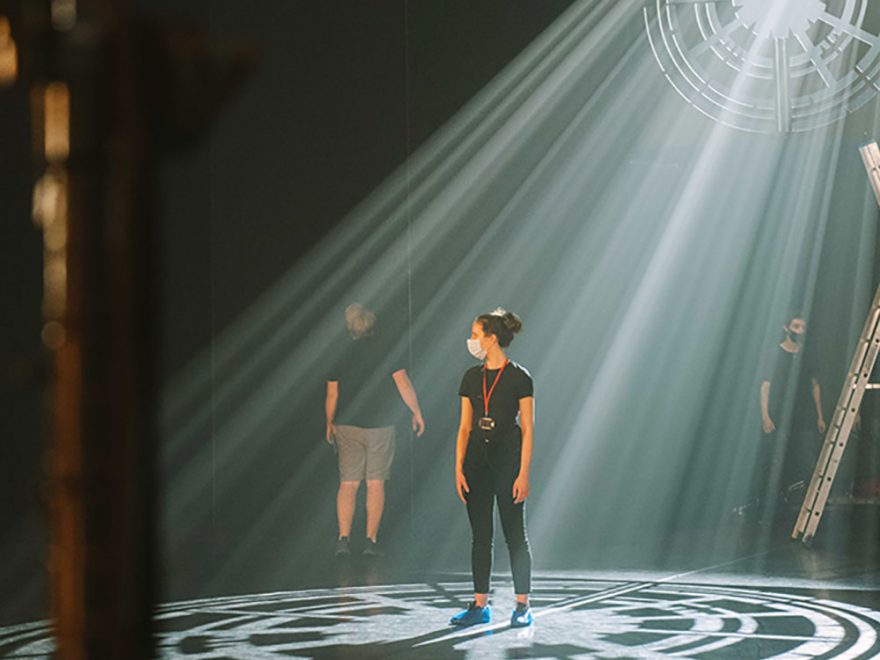 Behind the scenes during filming of Senseless Kindness © Morgan Sinclair.
There are a lot of references to Soviet architecture and stuff in the lighting design. And then you flip those out to these really breezy, airy spaces. It was just all about framing his choreography in a way that referenced what it was. Between the heart of where it had come from for him and the sort of grand centre romanticism and then amongst the sort of mechanics of oppression.
How was the experience for both different to other films you've worked on? Had you filmed any dance before?
Yes, I've filmed danced before. I've done works with choreographers for music videos, and I've done lots of weird projects, like 60 dancers in a tank factory in Ukraine or loads of dancers in the Spanish desert.
This was a very different process. Rather than the choreography serving something else, we were servicing the choreography in a way. The medium is the dance whereas perhaps sometimes in a folk dance, it's more about creating a mood or creating a tone. But likewise, I've worked with some exceptional choreographers and just concentrated on the choreography and the music as well.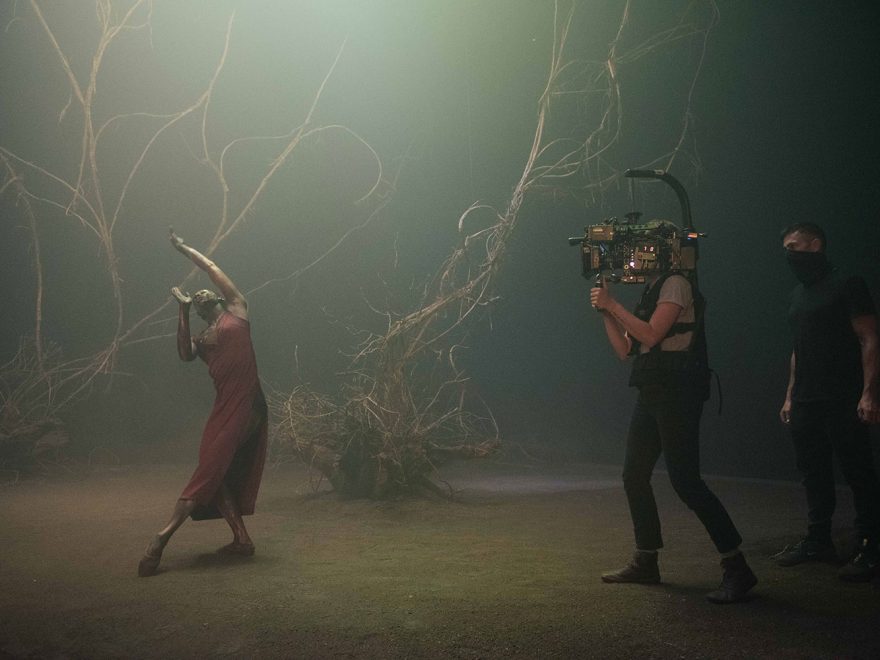 Precious Adams during filming of Laid in Earth © Morgan Sinclair.
It felt so prestigious and so beautiful to be doing a project with English National Ballet. It's an honour to be making a film with these dancers and these people and the institution that already had a different context.
I'm probably not just speaking for myself but maybe all the directors, it definitely felt like we were contributing to something slightly more. I felt treated way more like an artist and like we were creating something cultural and that's not to say perhaps some of my other work isn't doing that, but this definitely felt very special.
That level of respect that I think just worked both ways was such a beautiful working environment that it's quite… It felt very special and sort of idiosyncratic to this job, but everybody listened to everybody and I've really appreciated that way of working, I suppose, more so than just getting told what to do.
Do you have any favourite dance films?
You could have warned me about this one! I mean, I've got quite a few…
Shaun James Grant [film director of Take Five Blues, also sitting in the interview] said Dirty Dancing…
[To Shaun] I can't believe you went with Dirty Dancing. That's genius.
I'm not going to say Dirty Dancing as well, I need to think. This is a really serious question.
I think with dance in cinema, it often becomes iconic, because at times it pulls you from the drama, and tells the story in a different way. Using the dance as an alternative key to unlock the narrative. Unless it's like a film set around dance – The Red Shoes (Powell & Pressburger) has some haunting ideas of control and is just beautiful ballet shot with this ominous feel that is so elegant, but also uneasy.
The Suspiria remake also had some beautiful choreography, which often ended with some occult outcome, murder, witchery and was also right up my street.
Personally, I also like it when it comes from nowhere. Is misplaced in a way. Like in Ex Machina where Oscar Isaac simple states he's going tear up the dance floor, and we watch this sort of absurd parade of control. It's not exactly refined contemporary movement, but it's so wildly terrifying in the context.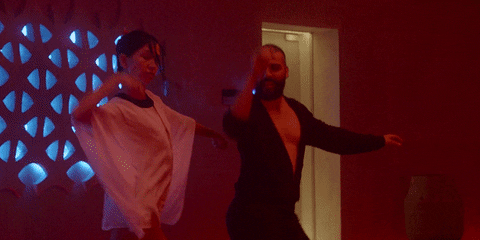 Also, how could we talk about cinema and dance without mentioning Dirty Dancing? So many drunken times I've attempted and failed that lift.
How did you find working and directing the dancers? 
Incredible. They're like a militia. They're just relentless. I had so much respect… I walked away from those sets with so much respect for them just in terms of how they keep going. I mean, and obviously, because we're filming, we have to get them to do it so many times and the energy levels were just consistent. They're never, they just never dropped, and it was amazing to see.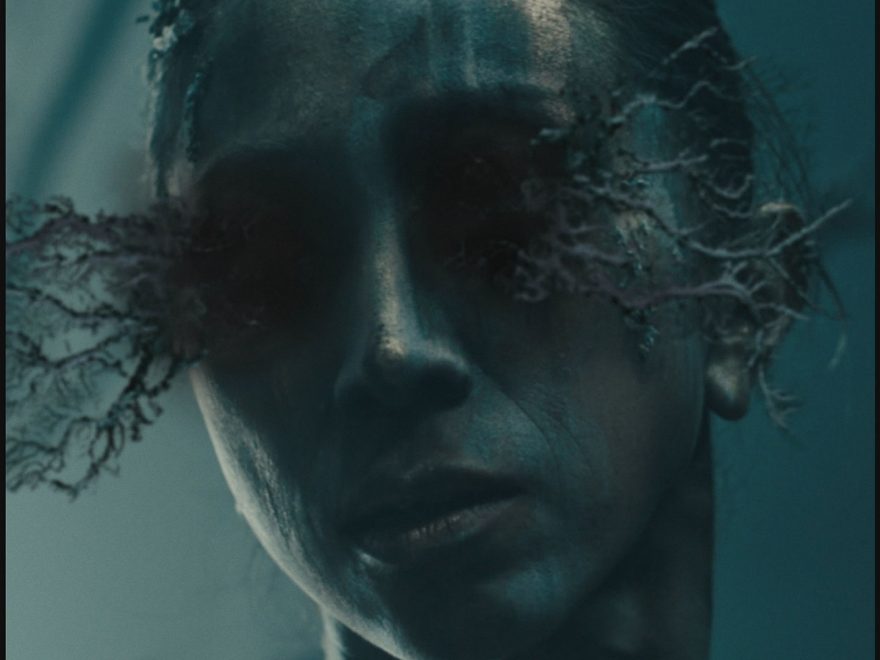 Still of Erina Takahashi in Laid in Earth © English National Ballet.
It was a real testament to the dancers in the Larbi film how everything matches and cuts beautifully. That was effortless because they just hit their mark bang on the money every time, like no questions asked. There was never a point where it was like, oh, she hasn't quite got that, or he hasn't… It was just bang on the money.
It was just unbelievable to see them all basically working so hard. It made me feel like such an inferior human. My main takeaway was I just felt inferior! They're all wicked and it was just lovely to see and hang out with them basically.