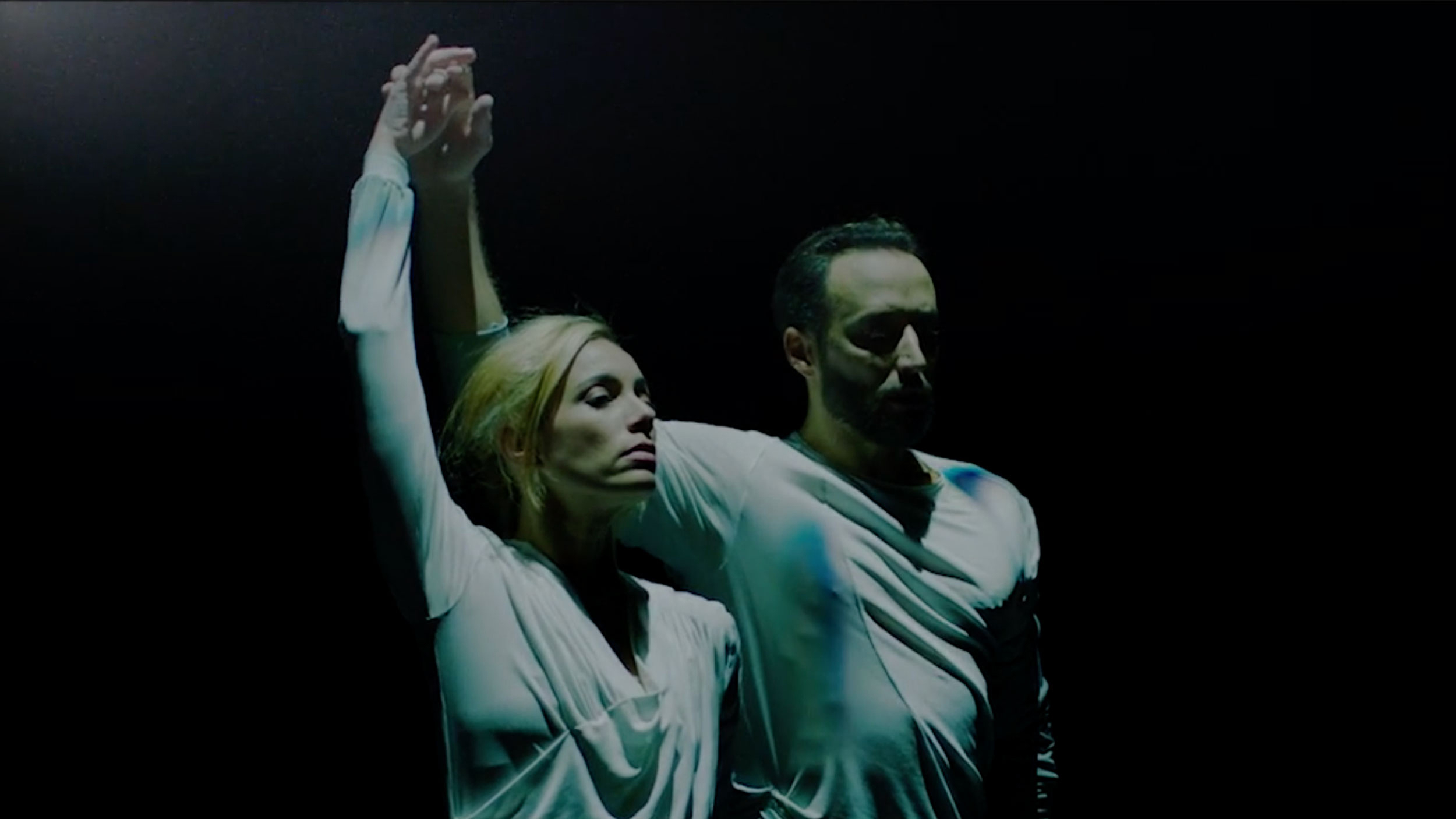 The dance film duo behind Echoes
15 Dec 2020
For our Digital Season, Michael Nunn and William Trevitt teamed up with Russell Maliphant to create the short film Echoes.
Michael and William's journey as filmmakers has gone hand in hand with impressive performance careers in the dance world. They first met as students at the Royal Ballet School before founding their own company BalletBoyz in 2000. It has since grown into an award-winning all-male dance company.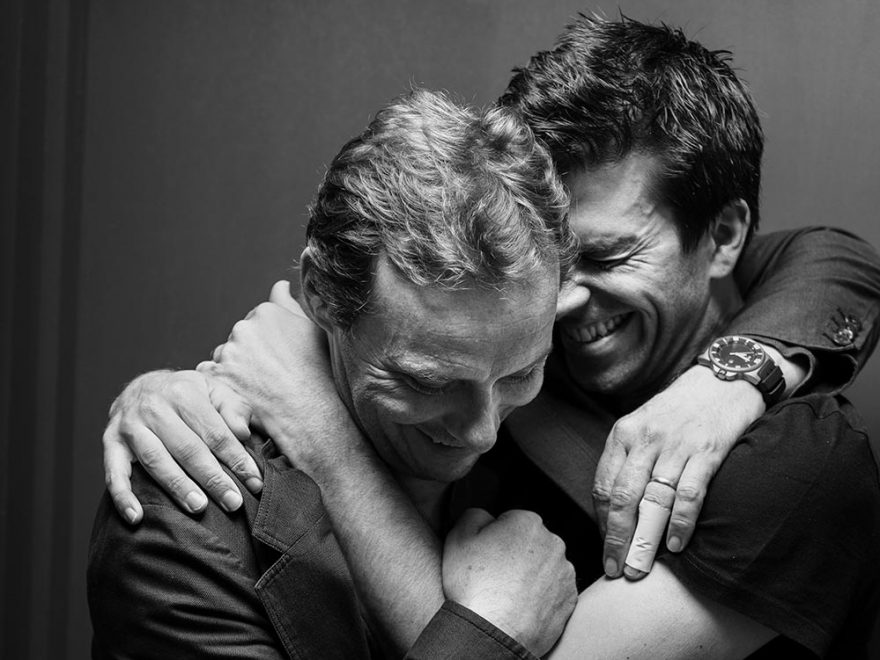 Michael Nunn & William Trevitt.
Michael and William have also worked with Russell Maliphant before. Their latest collaboration Echoes has just premiered on our Ballet on Demand channel.
We caught up with them to find out about the process of bringing this to the screen:
How was the process of working with Russell Maliphant? What did you enjoy about it and what were any challenges?
Michael Nunn (MN):
We've known Russell for over 20 years and one of the first things we ever did when we created our own company was work with Russell and he made a piece for us, and then we worked with him again. So we've known each other for a long time and he's always had very strong views about how his work is represented visually, on film. So really, I suppose he was the ideal partner for us in this Digital Season, because there's a lot of things that are unsaid between us. We understand his sort of aesthetic and his taste. He's a perfectionist and highly professional. He knows what he wants. So it was fascinating to work with him again.
William Trevitt (WT):
I think that a lot of the work was done already by his decision to light with projection. It's not the way Russell works, but most, typical choreographers will create the movement and then someone else will decide how it gets lit on stage. But lighting is integral to his process and always has been, so he needs to see that. In a way, there's a lot of the work already done. The choices are narrowed all the way down to the one that he's provided you with. He's given us no choice.
What he does is always very, very visually pleasing. It's moving sculpture. Whatever he does. His movement vocabulary and language has a logic to it, which isn't always present in a lot of choreography. It's incredibly fluid and organic and it flows out of his understanding of various dance forms, but not least, is his real understanding of anatomy. He understands how the body is put together and how to make it move in a beautiful way. And so, what you're trying to capture is really that kind of essence of moving sculpture.
MN:
We kept thinking when we were planning the shoot, how we would do it, was just to constantly simplify the ideas and that the movement was enough. We didn't need to counteract that in any way, we wanted to… I suppose, in quite an old fashioned way, I think a lot of dance filmmakers try and reinvent the wheel all the time. And there's a certain beauty about showing the movement properly for an audience to understand. They're not interested in how clever you are as filmmakers or editors. They're primarily watching it because they want to see the dance and the dancers.
Especially for the second section, it was very, very complicated to make it look that simple, and probably most people wouldn't notice most of your efforts that you put in.
WT:
What happens in that second section is, the light chops the space up. And so, we wanted to add to that, to find a way of doing that cinematically, to chop the space up and disorientate you, to follow the thread of the choreography, that was the plan.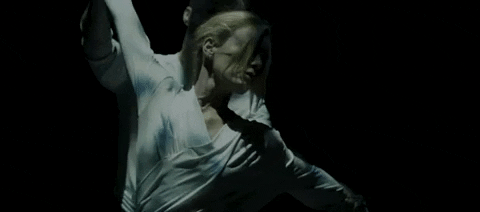 GIF from Echoes © English National Ballet.
How did you develop your vision and your creative approach for the film? Other than the choreography, were there other sources of inspiration that you drew from or any other films, genres that might have influenced you?
WT:
Having been dancers, we know what we wanted it to look like from a dancer's perspective. How to flatter the lines; how to show you which bits are about the interaction between the dancers, so where we might be able to go close up; and which bits where it's about the shape that they're making and we need to be wide. The decisions are usually based around those things, flattering the dancers, giving the dancers-eye-view — how they would like to be seen.
MN:
It's tricky actually, because I've seen all the Digital Season films, because we're making the mini documentaries on them. And as a dancer, there's a lot of shots you would never choose. And it often makes me question my own sort of artistic aesthetic, because there's nothing wrong with that shot, but 300 years ago, when they were creating classical ballet, they didn't face that direction. You would never show that step and that particular angle, but now it's being shown in film. It's not necessarily bad. It just throws me a little bit, whenever I see it.
Ballet is… You're supposed to view it from one perspective obviously, and the steps are created for that point of view and to shoot it from different angles sometimes, it throws me a little bit. I'm not saying it's bad, it's just unusual.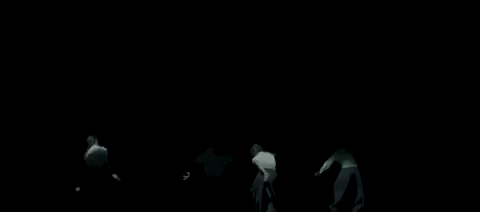 GIF from Echoes © English National Ballet.
WT:
This was a really unique opportunity for all the filmmakers and the choreographers to create something, not for the stage, that can be seen from… Some of them have a 360 feel to them, some of them are upside down as you have seen. A whole range of different approaches to capturing the dance. And our goal really, was to honour that logic that's in the choreography, the simplicity and the logic of a body moving beautifully. That's all that happens, the lights are on them and they move beautifully.
MN:
It's completely different from the stage performance. So, you're not recording something from the stage. They bear no resemblance, if you go and see the real thing. But both have equal value. And I think you do succeed as a filmmaker if the film can stand on its own. Because mostly they're poor representations of what you could see on stage, as a capture. That's why this idea of making these works, specifically for film and music, is a good idea. A great idea.
WT:
So, it's probably the wrong thing to say, but I think it's really good that they didn't go on at Sadler's Wells first. I know that was going to be the plan, that there was an opportunity to perform them live and then those performances had to be cancelled.
I think it would have been a shame for those pieces to exist first on stage. I think that's the wrong way around. For this project, the daring, ambitious, radical nature of it is that it's just going to be filmed. And then later on, okay, fine, we'll put them on a stage later. But they exist primarily, originally, as film.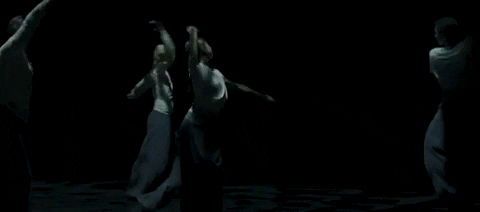 GIF from Echoes © English National Ballet.
WT:
Something to bear in mind is that in the ballet world, in particular, but contemporary dance as well, the choreographer is king or queen.
I think that can be an impediment to getting a really good product, because what you need is for them to do the very best they do and hand it over to the next person, who then takes it and turns it over to the next person.
Depending on the choreographer, you either want them to be part of that process or to just back off and leave you to it, let you have it. They've done their bit, they've made the movement, now hand it over.
MN:
Russell was good on the day though, in the actual shoot. He didn't interfere at all. Just kept the eye on the dancers, made sure they were doing the steps correctly. He had no thoughts on the direction of the cameras, which was good.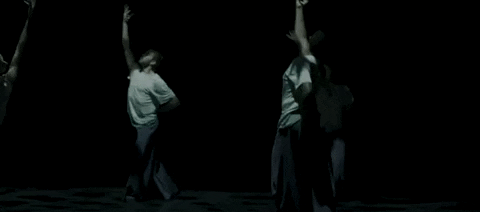 GIF from Echoes © English National Ballet.
WT:
And obviously with film, it's permanent. Things that wouldn't be a problem in a performance, when he sees them on camera, he knows that little stumble will always be there, so we need to do it again.
Because you watch it a hundred times and it annoys you a hundred times.
I'll be fascinated to hear the conversations that the directors had about working on their particular pieces. Because quite often you find directors that work in dance, especially if it's the first time – they fall in love with it and they get really excited, and they fall into lots of traps that you shouldn't fall into. I think lots of famous directors have done that, but I'll be interested to hear that perspective.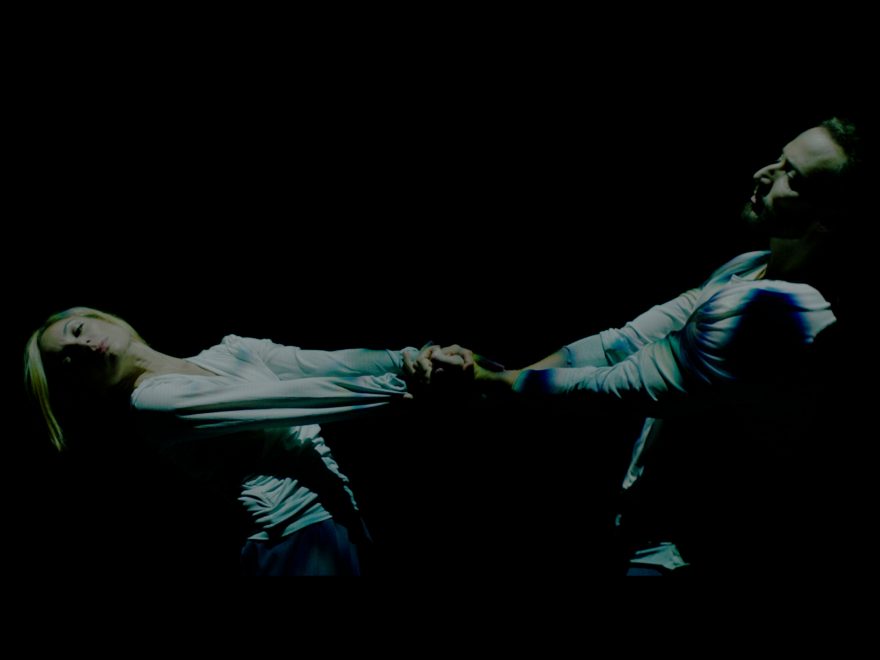 Still from Echoes: Fernanda Oliveira and Fabian Reimair © English National Ballet.
Do you have any favourite dance films?
WT:
I saw on Instagram the other day, I don't know if you've seen this, outtakes or early rehearsals from Dirty Dancing, where they were practising  the lift. Did you see that? And the caption said that apparently they [Patrick Swayze and Jennifer Grey] hated each other.
MN:
We met Patrick Swayze. We met in once, didn't we? Years ago, in Los Angeles when we were dancing there, and I think we put him on our website once, as one of our heroes. Remember all the press used to ask us about that? Yeah. So, I suppose anything with Pat Swayze.
WT:
I think that the Pina Bausch movie, directed by Wim Wenders, was great. There's an old DV8 one called The Cost of Living, which was really cool. There was a film made by Jonzi D in lockdown, which I thought was really great.
How did you find working with and directing the dancers?
MN:
They were good.
WT:
They were great. I mean, dancers are always fabulous to have on set, because they know exactly what they're doing. They're extremely obedient, well-trained, disciplined, always polite. So we weren't surprised to find that they were all wonderful.
MN:
I think what we try and do is, if they get the shot right, they get the steps right and they're happy with the performance, we just move on. We don't really work to a schedule in that way. So, I think on both days we finished early and we asked the dancers if they'd rather not take a break and just work through and finish. And they were happy to do that so they could still stay in the zone. That was really good.
WT:
What we try and remember to do is show them what we're trying to capture. Play back a tape that we've just done so they understand, whether we're on a close-up or a wide shot, just so they are understanding what we're trying to capture in any moment. I think that's quite useful. For a dancer, you just keep doing it and doing it because that's what you're trained to do.
MN:
I think because we were dancers, they sort of trust that we know what they should look like.