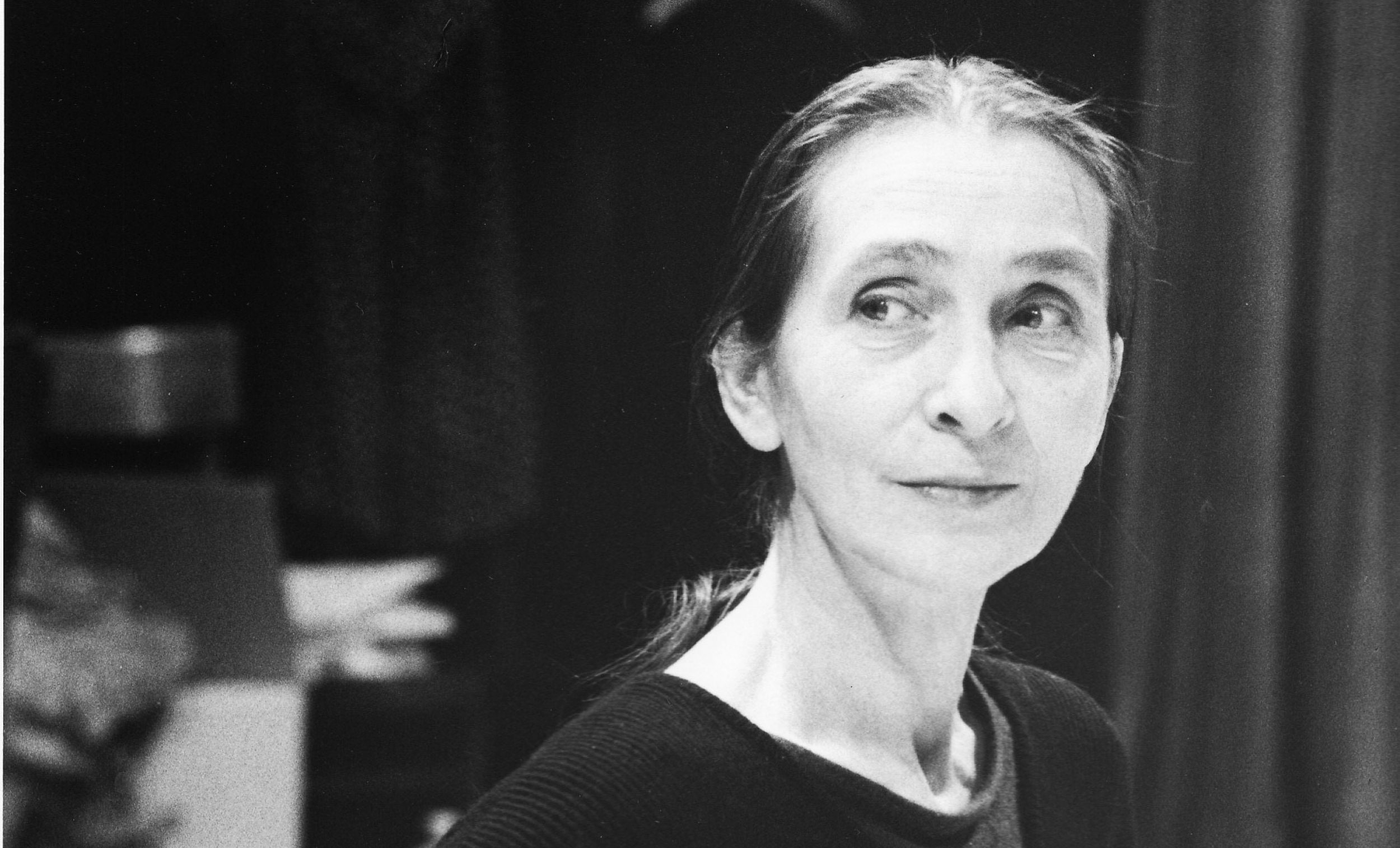 She Said: Pina Bausch
12 Feb 2019
Looking at the words and power of female choreographers, here's the mighty Pina Bausch (1940 – 2009).
IN HER OWN WORDS
I loved to dance because I was scared to speak. When I was moving, I could feel.

(2002)
[My dancers] are all pearls. Each in his own way, each in a different form.  I find it beautiful, when at the end of a performance you feel a little bit closer to them, because they have showed something of themselves. That is something very real.

(2007)
I once said, "I'm not interested in how people move but what moves them." This sentence has been quoted many times – it is still true up to the present day.

(2007)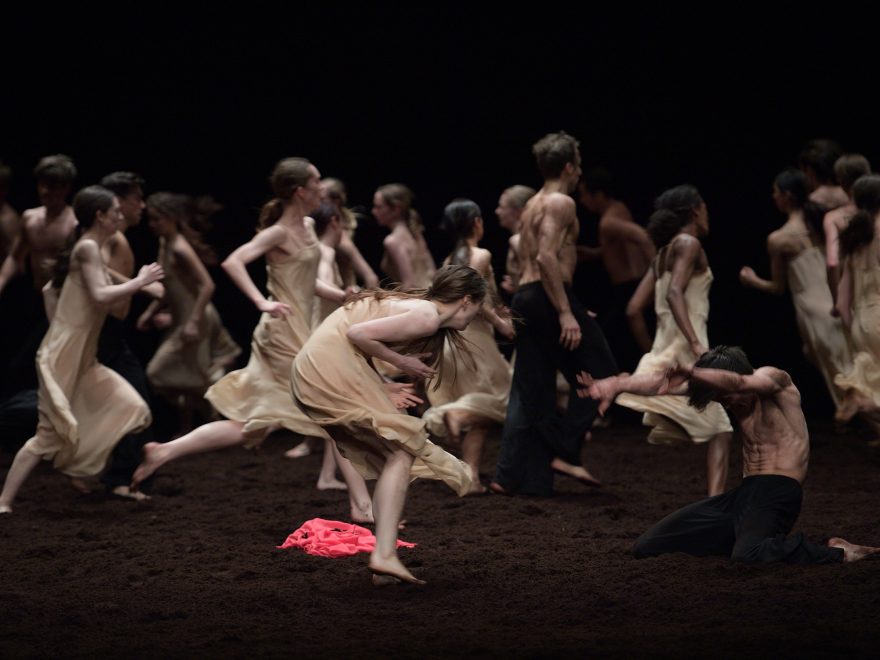 English National Ballet in Pina Bausch's Le Sacre du printemps © Laurent Liotardo
IN OTHERS' WORDS
She let us see and understand things to which no other art had opened our eyes before: she showed us another way to overcome our fears and to not feel imprisoned in our bodies any more. She conveyed a concept of "freedom" that was completely new for all of us, for me, too, and that hit us right through the heart.

Wim Wenders (2009)
Pina Bausch has enriched the language of dance and theatre and made it into a kind of rite of passage, taking it back to its early roots in ritual as well as forward to a form of collective psychotherapy.

Antony Gormley
Pina Bausch pins you to your seat. It's like she's connected to your bloodstream or something. She knows about fears, fantasies and dream-life. It's like meeting your own imagination.

Alan Rickman
With a perennial cigarette in her hand, and her indescribable smile, Pina Bausch established a turning point in contemporary dance for the last quarter of the last century. Our friendship was intense and for ever. She sparked very diverse emotions in me and always inspired me.

Pedro Almodovar
Her work transcends description; it affects you on a deep emotional level, speaking to your spirit and defying logical analysis. Part dance, part theatre, part catharsis — always inspiring and affecting.

Tamara Rojo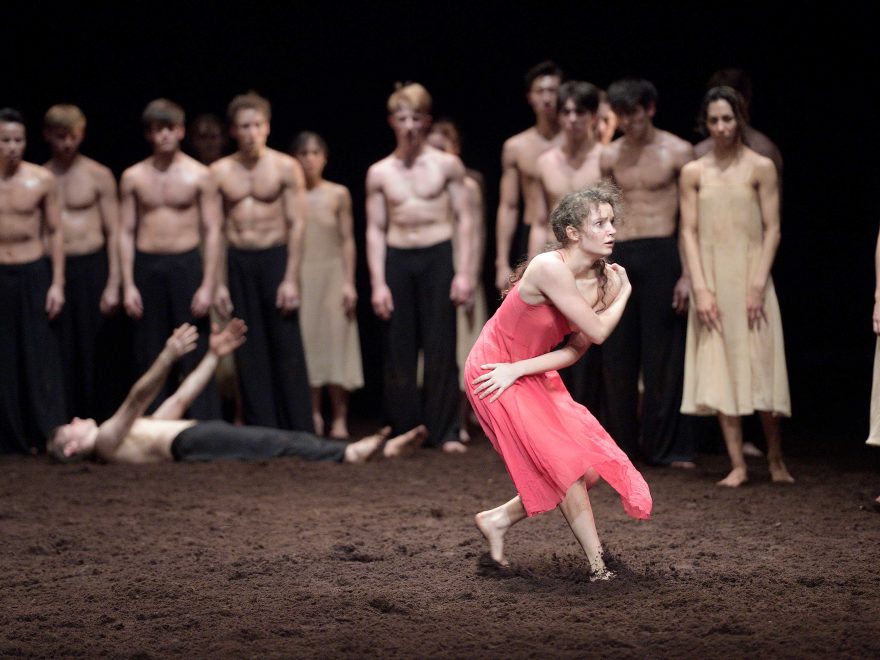 Francesca Velicu in Pina Bausch's Le Sacre du printemps by English National Ballet © Laurent Liotardo
BIOGRAPHY
Pina Bausch was a German dancer and influential choreographer in the second half of the twentieth century and a regular visitor to Britain. She was well established by the first time her company was seen at Sadler's Wells in London in 1982 and has returned for many seasons there since.
Having trained at the Folkwangschule (Kurt Jooss's school in Essen) she studied for two years at the Julliard School in New York which gave her the experience of working for Antony Tudor and with American Modern Dance before returning to Germany. In 1972 she was appointed director of the Tanztheater Wuppertal, which became her principal place of work although she also worked with dancers of the Paris Opera Ballet. Her creations involved improvisations, drawing on the memories of her loyal team of dancers. Her creations could appear surreal, confrontational, entertaining and challenging but the mixture of movement and drama attracted a large following.
KEY WORKS
Iphigenie Auf Tauris, Le Sacre du printemps (The Rite of Spring), Bluebeard, Cafe Muller, Kontakthof, 1980, Nelken, Victor, Vollmond
KEY COLLABORATORS
Rolf Borzik (set designer), Peter Pabst (set designer), all her dancers
LEARN MORE
Step-by-step guide to dance: Pina Bausch, The Guardian
Speech: What Moves Me (2007)
PINA BAUSCH AND ENGLISH NATIONAL BALLET
In 2017, English National Ballet became only the second ballet company in the world to perform Pina Bausch's Le Sacre du printemps (The Rite of Spring) as part of a triple bill of 20th century masterpieces also featuring William Forsythe's In the Middle, Somewhat Elevated and Hans van Manen's Adagio Hammerklavier.
We perform this masterpiece again as part of She Persisted, our second triple bill of all female choreography, at Sadler's Wells from 4 – 13 April 2019. Book your tickets here.
She Persisted is sponsored by Cunard.