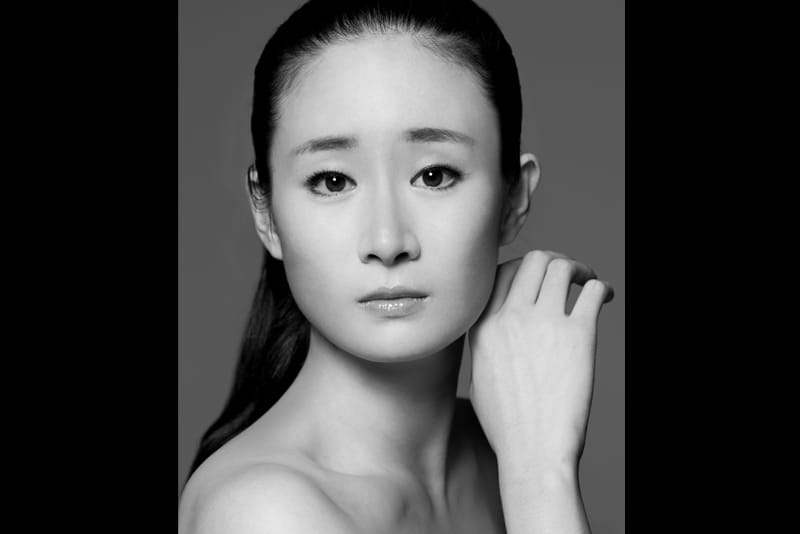 She Said: interview with Yabin Wang
03 Mar 2016
Based in Beijing, Yabin Wang has gained a reputation as China's most promising dancer, choreographer and producer of contemporary dance.
Her background in Chinese classical dance, creative curiosity and knack for exciting collaborations make her an exciting choreographer to have work on our dancers. We emailed her a few questions to find out more about her.
Who are some the creative voices that inspire you, and why?
Oh I have many of them: Pina Bausch, Akram Khan, Sidi Larbi Cherkaoui, for example. Each one of them stands for a progression in dance: they are all innovative, creative and never feel complacent.
Which work do you you like best amongst all your productions?
Genesis生长,a piece I commissioned from Sidi Larbi Cherkaoui, is special to me. I produced and danced it, it's about life and death and how you interpret life and death through movements of limbs and body. It's abstract in many ways and surreal in its choreographic details. I'm also looking forward to sharing my new choreography for the Moon Opera, a new contemporary dance piece.
What would you want the audience to feel when seeing the piece you are creating for She Said?
My only wish is that the audience not only sees the athletically beautiful movements but also relates the dance to their own personal experience.
Your piece will be about the Greek heroine Medea. Why such a subject?
Medea is a classical piece, and people take different views from this epic story of love, hate and revenge. Everyone can relate a bit of what they experience in life to the story, the characters and make a judgement of his or her own. It's the karma, the recycling of what you planted as love or hate: it will come around and will either end as a revenge or reconciliation. That is so true in terms of explaining the relationship between man and nature, women and men, yin and yang. That is fascinating!
How much of a script do you have in place before starting rehearsals?
I have already had the dramaturgy developed and talked thoroughly with the composer Jocelyn Pook and costume designer Kimie Nakano about my ideas. I've also already choreographed some key solo pieces, and some of the duets with my assistant choreographers. You will see Chinese traditional dance elements as well as Western modern dance elements in there.
How do you work with dancers?
Although I have worked with dancers of different countries before, it will be my the first time working with ballet dancers. I believe it's going to be a very interesting and exciting experience for me!
Being part of She Said – what does it mean to you? Are you excited to be in London again?
I am very excited and proud to be part of She Said, a programme designed to highlight the creative work of women dance artists. Working with Tamara Rojo, with Jocelyn Pook, with Kimie Nakano; presenting my work alongside Azure Barton's and Annabelle Lopez Ochoa's, two excellent choreographers; and most important of all working with the excellent dancers at English National Ballet: this is without any doubt a great experience for me. The process will be so inspiring and enlightening: I'm really looking forward to it!
Image © Koen Broos
She Said is on at Sadler's Wells, London on 13 – 16 April 2016. Book tickets to She Said here.