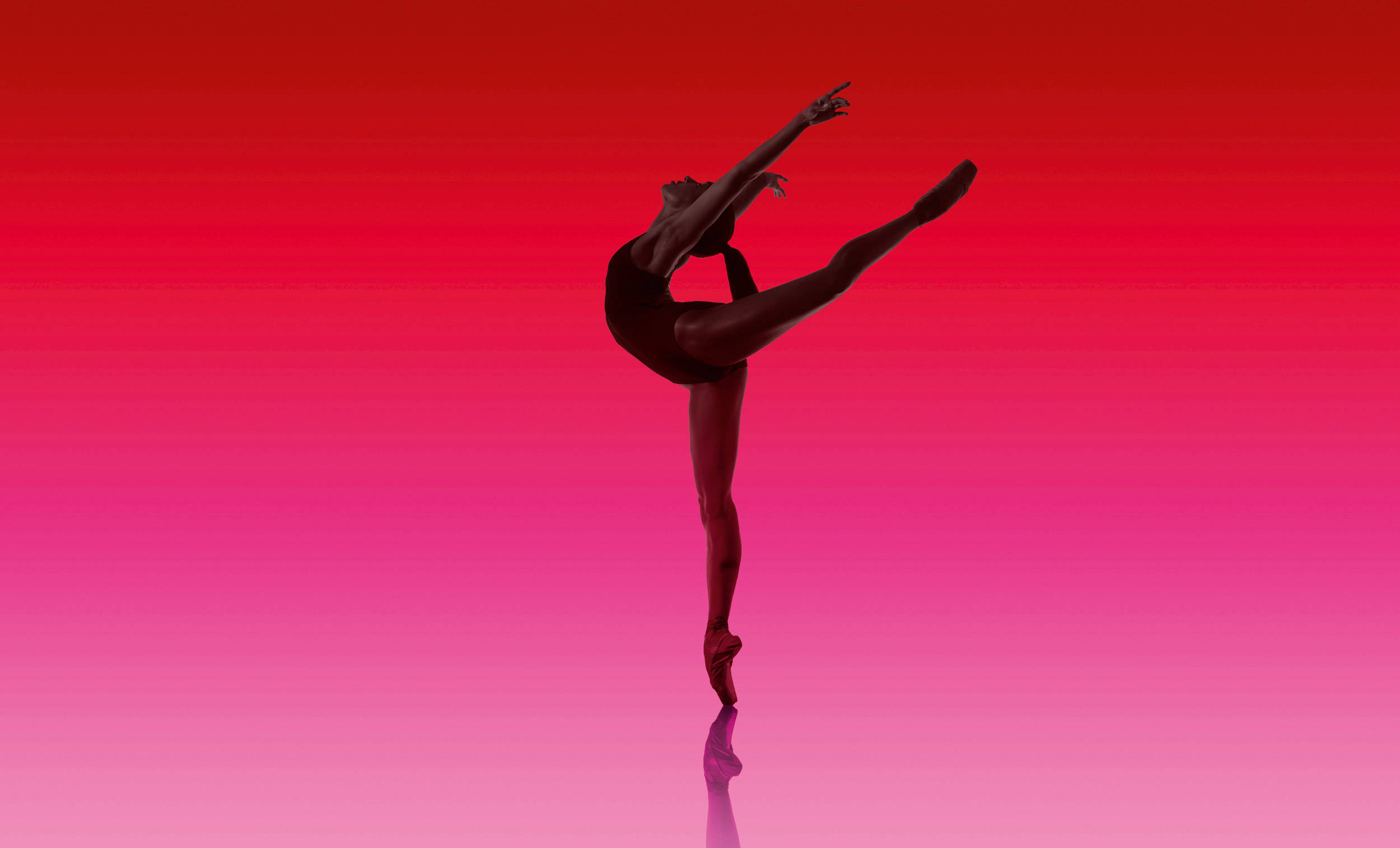 Women choreographers and English National Ballet
08 Mar 2019
For International Women's Day, our Archive Consultant Jane Pritchard looks at our company's history with female choreographers.
Alicia Markova and Anton Dolin founded London Festival Ballet (now English National Ballet) in 1950, but already before then they had worked with the famous Bronislava Nijinska: she was an influential choreographer during Dolin's early career at the Ballets Russes, and had become the ballet mistress of their Markova-Dolin Ballet company for six months in mid-1937.
For that company Nijinska staged her The Beloved and Les Biches. Alicia Markova also danced her solo Autumn Leaves and one might surmise that if Nijinska had not settled in the USA, Dolin might have asked her to contribute to the new company. It was appropriate that in 2012 the solo for Beau Gosse from Nijinska's 1924 Le Train bleu was included in our tribute to the Ballets Russes programme.
In the early years of the Company, Markova and Dolin danced divertissement numbers such as Mr. Puppet by Nina Fonaroff – claimed by some to be the first work to be created for classical dancers by a contemporary dance choreographer.
Spanish dance specialist Ana Ricarda, who had danced with the concert troupe Markova and Dolin put together in the USA, also choreographed for them, including the lively Fiesta, later expanded as Fiesta Espagnole for the Company's first official performances at the King's Theatre, Southsea in August 1950.
In the 1950s and '60s, choreography by the French Janine Charrat was presented, particularly her Phaedra, which came in the repertory following the merger of London Ballet and Festival Ballet.
Video: English National Ballet in Mary Skeaping's Giselle © Laurent Liotardo
In 1965, the Company acquired Ninette de Valois's early creation, The Haunted Ballroom. The reason was sadly prosaic: the British Council had requested they add a British ballet to their repertory for a South American tour. At the re-opening of the Royal Festival Hall that same year, the Black Queen's solo from de Valois's Checkmate was curiously one of ENB's contribution at the two performances.
One other key choreographer from the founding years of 20th century British ballet, Andrée Howard, was overlooked and never featured in the company's repertoire. However, she was one of the team who in 1965 contributed sections to a production of Nutcracker which was put on in ten working days only! The production was overseen by Jack Carter, and the other women in that team were Lubov Tchernicheva and Tamara Karsavina. The Chinese Dance (Tea) was apparently the version choreographed by Nijinska in 1921.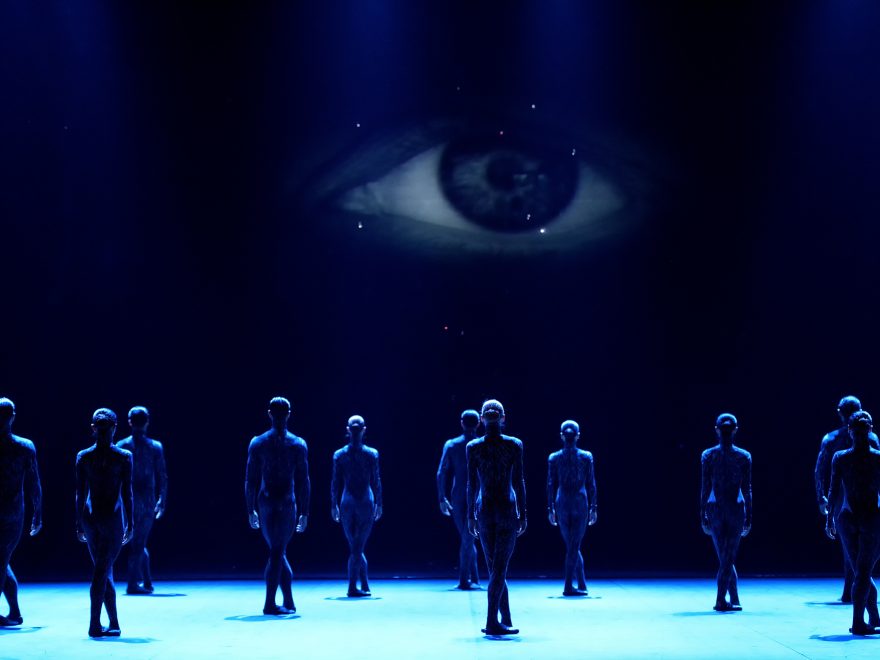 English National Ballet in Aszure Barton's Fantastic Beings. © Laurent Liotardo
Siobhan Davies's only creation for the Company came in the summer of 1990. With an ambitious mobile set (giant suspended gauze figures and a giant revolving drum), and more challenging score than many (by John Adams), Dancing Ledge was only given two performances at the London Coliseum.
Other female choreographers included company dancer Kate Simmons who created Emily (1984), and it was for the smaller stages that the Portuguese Olga Roritz created her Seven Silences of Salome (1993) for an all-male cast: Time Out magazine named it Best Choreography of that year. In 2002, Cathy Marston choreographed Facing Viv, inspired by the life of TS Eliot's first wife.
Women were more active, and given more opportunities, in the staging and mounting of productions – a list that has to be led by Mary Skeaping whose Giselle, based on her research into the first performances, was staged in 1971 and is still performed.
Three remarkable women have mounted productions of Swan Lake for the Company: Beryl Grey (1972), Natalia Makarova (1988) and Raissa Struchkova (1992). George Balanchine's ballet have generally been staged on this company by women, notably Una Kai and Nanette Glushak. The repertoire of August Bournonville has also benefitted from stagings by Mona Vangsaae and Dinna Bjørn. Most recently, in 2013, Anna-Marie Holmes was responsible for the staging of the acclaimed, swashbuckling production of Le Corsaire.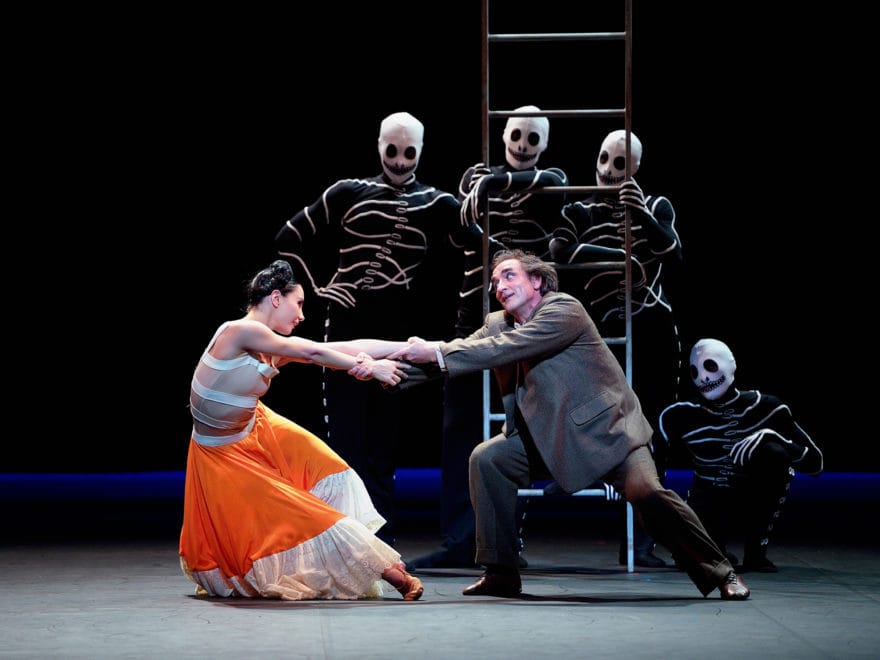 Tamara Rojo and Irek Mukhamedov as Frida Kahlo and Diego Rivera in Broken Wings © Laurent Liotardo
In 2016, we made headlines with She Said, a programme of new works by three female choreographers. At the time, our Artistic Director Tamara Rojo said that, in her entire career, she had never danced in a new work by a female creator. She decided to address the issue head on, giving Aszure Barton, Annabelle Lopez Ochoa and Yabin Wang the opportunity to create new pieces for the company: "I think it matters to have all voices represented on the stage. As artists we have something to say".
She Said proved a big success, with The Observer noting that the triple bill "shakes up the status quo", The Guardian describing the initiative as "a campaigning first", and The Arts Desk finding it to be "a roaring success, revealing not just that female dance-makers are keeping up, but that they speak with a distinct voice".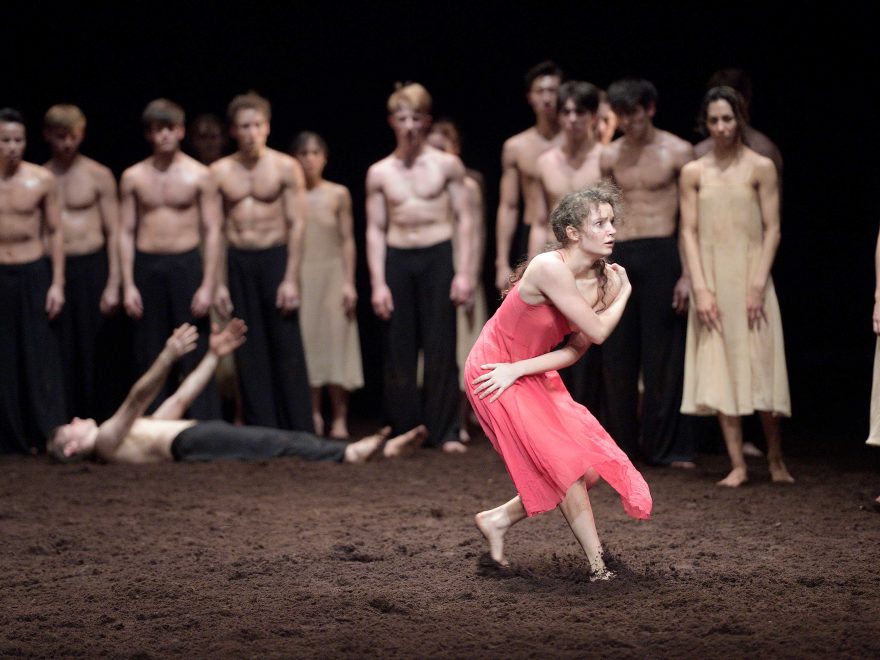 Francesca Velicu in Pina Bausch's Le Sacre du printemps by English National Ballet © Laurent Liotardo
In 2017, we became the second ballet company in the world to perform Pina Bausch's masterpiece Le Sacre du printemps (The Rite of Spring), a true honour for our Company.
Our history with women choreographers continues: in April 2019, we will perform the triple bill She Persisted at Sadler's Wells, featuring Pina Bausch's Le Sacre du printemps, Annabelle Lopez Ochoa's Broken Wings, and a world premiere by Stina Quagebeur: Nora, inspired by A Doll's House. Book your tickets now.