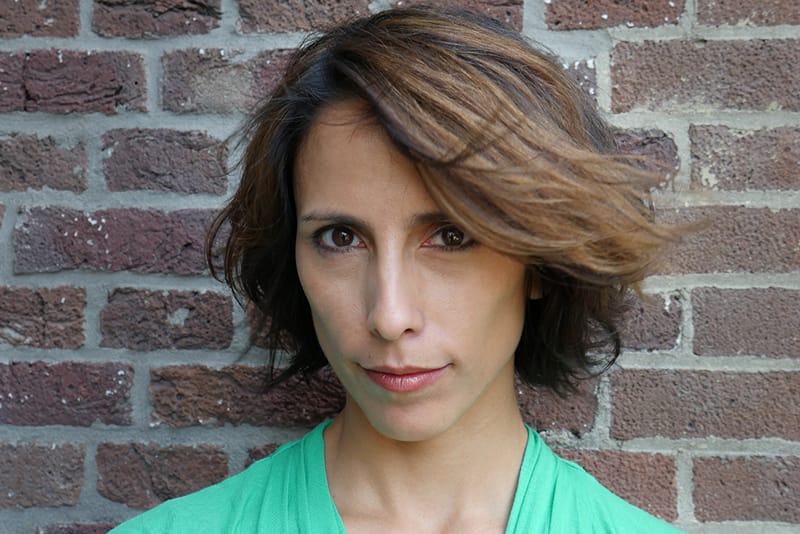 She Said: interview with Annabelle Lopez Ochoa
13 Feb 2019
Take a look back to 2016, before Annabelle Lopez Ochoa's Broken Wings, a ballet inspired by the life and art of iconic Mexican painter Frida Kahlo, premiered as part of She Said.
Three years on, this "heartfelt testament to the emancipatory power of art" (The Daily Telegraph) returns for She Persisted, our second triple bill of all female choreography.
Annabelle Lopez Ochoa has worked with many of the world's top dance companies. Her most recent commissions are Heterodoxo, a piece for 16 dancers of Danza Contemporanea de Cuba, and Mammatus, for Joffrey Ballet. She's also worked in Chile, Colombia, Germany, Japan, Spain and more. In the UK, she's most famous for her version of A Streetcar Named Desire, created for Scottish Ballet, which was nominated for an Olivier Award, and won a Critics' Circle National Dance Award and a South Bank Show Award.
Who are some of the creative voices that inspire you, and why?
Pina Bausch, for exposing the human soul in its pure form and bare vulnerability.
Frida Kahlo, for her strength to transform her pain into art.
Rene Magritte, for his quirkiness.
Salvador Dali, for his grandeur and perfect technique.
Pedro Almodovar, for his inventive scenarios.
Alexander McQueen: his creativity knew no boundaries. I would be watching his runway shows online and be completely humbled by the combination of creativity and ultimate craftmanship. I am so sad he passed away.
Video: English National Ballet in rehearsals for Broken Wings © Laurent Liotardo
Do you have a favourite dance work?
Ma from Akram Khan. I saw the work in 2005 and was left speechless by the precision of the dancers, speed, poetry and clear intentions of the performers.
What would you like the audience to feel when seeing your new piece, Broken Wings?
I would hope for the audience that they'd get some insights on Frida Kahlo's life journey and hence would understand better her body of work. I also hope I can transport them into the surrealist imagery of her paintings.
Tell us about your process of creating the piece. How much of a script do you have in place before starting rehearsals? 
When the work is narrative, and for which a new composed score is being made (which is the case here), I have to prepare all the scenes in advance. The composer needs to know the intent and length of each scene before he can write a note. I never prepare steps, I'd say I prepare situations. I improvise in front of the dancers, they learn the steps and then I customize the choreography on them, adapting to what fits them better.
Video: Tamara Rojo and Irek Mukhamedov as Frida Kahlo and Diego Rivera in Broken Wings © Laurent Liotardo
Tell us about working with Nancy Meckler and Peter Salem again.
A Streetcar Named Desire was our first partnership in 2012. I think we compliment each other really well. I've learned so much from our collaboration through Nancy's interaction with the dancers, her process and observations on character building. I'm excited to be reunited with both Nancy and composer Peter Salem and see if we can go a step further. The surrealist aspect of the new work is taking us on new grounds. Although the work might be less narrative than Streetcar, we'll definitely keep focusing on the emotional build-up of the characters.
Being part of She Said – what does it mean to you?
I'm very excited to be in London and honoured to have been chosen to represent the female choreographers of the moment with two other talented colleagues of mine. I've had the opportunity to work for 2 days with the Company last year, and I enjoyed very much the atmosphere and interaction I had with the dancers. I'm really looking forward to get back to the studio and tinker further.
Find out more about Annabelle Lopez Ochoa on her website.
Broken Wings returns as part of She Persisted, alongside Pina Bausch's Le Sacre du printemps (The Rite of Spring) and Nora, a new work by Stina Quagebeur, at Sadler's Wells from 4-13 April 2019. Book your tickets.
She Persisted is sponsored by Cunard.