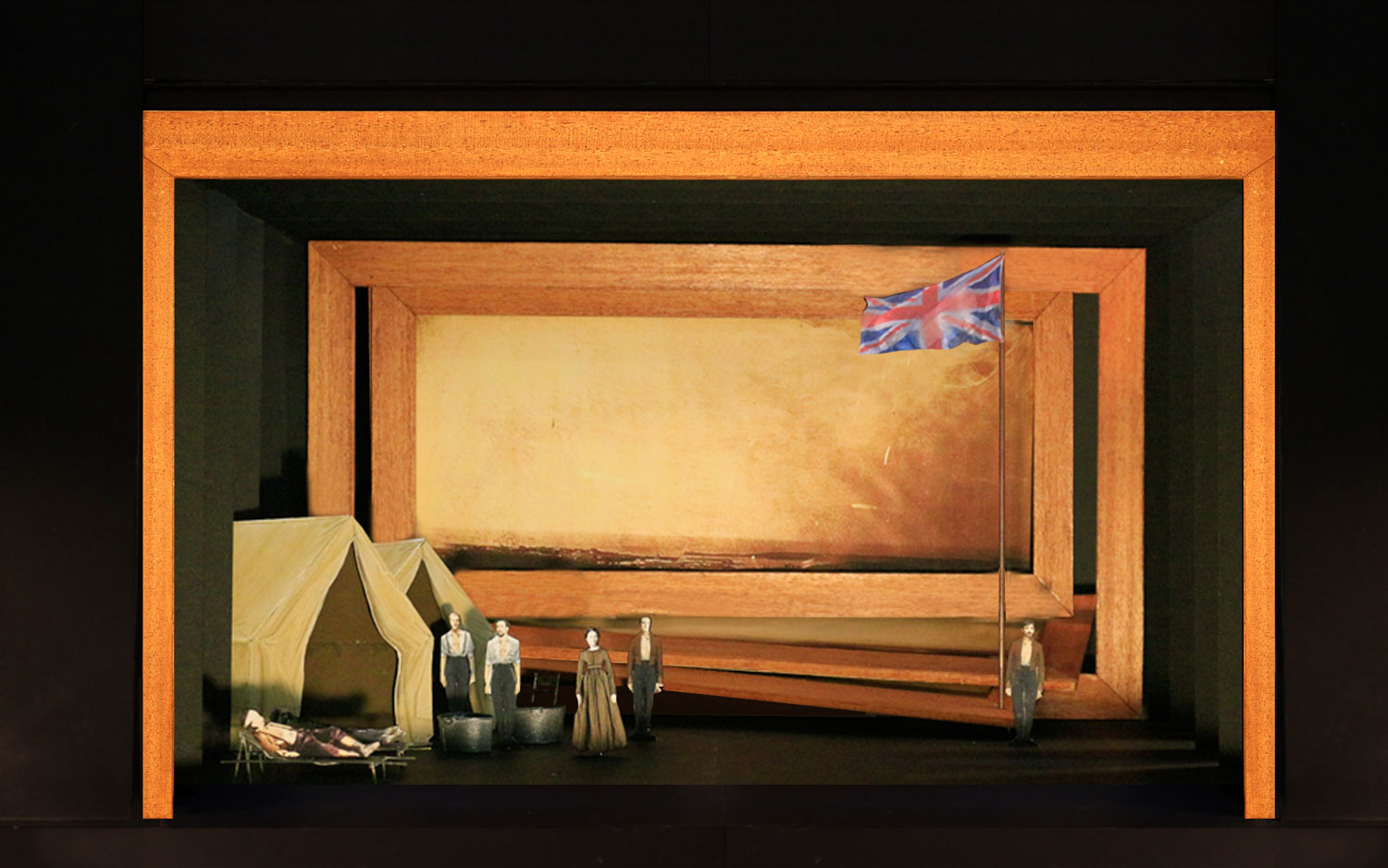 The Inspiration Behind Raymonda: Florence Nightingale & the Crimean War
10 Nov 2021
Discover more about Florence Nightingale as we journey through key moments in her rebellious adolescence, her nursing career, and her lasting impact upon healthcare.
Erina Takahashi in a fitting for Raymonda © Photography by ASH
Our upcoming production of Raymonda reimagines the classic ballet and draws inspiration from Florence Nightingale and the pioneering work of women on the frontline during the Crimean War. Nightingale's work not only made her an international heroine but helped pave the way for modern medicine.
Her Early Life
Florence Nightingale was born in 1820 into an upper-middle-class English family. Her father provided her with a robust, classical education – including philosophy, mathematics, and ancient languages. From a young age, Nightingale displayed her philanthropic nature as she assisted ill and deprived people in the local village close to her family's estate.
In 1837, Nightingale believed God had called her to his service and that her divine purpose was nursing. This was at odds with the social expectations of affluent Victorian women who were expected to be married off to wealthy men and desire nothing other than marriage, motherhood, and domestic duties – a pressure Nightingale also felt from her family.
In 1842, when she was just 22 years old, Nightingale wrote the rebellious Cassandra, a scornful text which refuted the constraining conventions placed upon women. Not published until 1928, Cassandra encapsulates Nightingale's rejection of gender and class roles, her pursuit of philanthropic work, and her hunger for female emancipation. She wrote: "Rather, ten times, die in the surf, heralding the way to a new world, than stand idly on the shore."
Despite disapproval from her parents, in 1851, Nightingale enrolled as a nursing student at a Lutheran hospital in Kaiserwerth, Germany. In 1853, she returned to London and took a nursing job in a hospital: the Establishment for Gentlewomen during Illness. She received a promotion to superintendent within a year.
"Florence Nightingale - (From a Drawing by Her Sister)" published by The Illustrated Times, 2 February 1856
The Crimean War
In October 1853, the Crimean War broke out. Thousands of British soldiers were deployed when Britain joined in support of the Ottoman Empire in March 1854. Soon after, newspapers started to report the terrible conditions of the British army hospitals, where more soldiers were dying from illnesses such as cholera, typhoid, and dysentery than from battle-related injuries.
In late 1854, Nightingale received a letter from the Secretary at War, Sidney Herbert, asking her to assemble a team of nurses. She organised 38 volunteer nurses and sailed to a British army hospital in Scutari, Constantinople. It was the first time women were allowed to officially serve in the army.
Nightingale was shocked to discover the army hospital was overcrowded, unhygienic, and lacking in basic supplies such as medicine, food, and water. The male army officials initially dismissed the women but as hospital wards began to overflow with patients, the women were set to work.
It was discovered that the hospital sat on top of a large cesspit which was contaminating the building and its water supply. These conditions meant that infectious diseases ran rife. The cesspit was emptied, and the hospital was scrubbed, sanitised, and ventilated which helped decrease death rates.
Nightingale established a laundry to provide regular fresh linen, a kitchen stocked with nutritious food, and ensured patients were frequently bathed. She also cared for their emotional and mental health. She helped the soldiers write letters home and tended to them during the dark nights with a lantern in hand. They affectionately called her 'The Lady with the Lamp.' Within six months of her reforms, the hospital's death rate had decreased by two thirds.
Learn more about other trailblazing nurses who worked in Crimea.
Photograph by Roger Fenton during the Crimean War
Her Impact on Healthcare
After the war, in 1858, Nightingale published Notes on Matters Affecting the Health, Efficiency and Hospital Administration of the British Army. This 800-page report analysed her experience during the Crimean War and argued that mass infection could only be eradicated with proper sanitary reforms. This report established her importance as both a healthcare professional and a statistician.
A public fund was created in 1855 to honour the work of Nightingale and her nurses during the Crimean War. By 1859, the fund had amounted to £45,000. Nightingale used this money to set up the nurses' training school at St Thomas' Hospital in London. Nursing, a vocation that was once frowned upon by the upper classes, was now seen as honourable.
In the same year, Nightingale published Notes on Nursing which sought to educate the general public on how to care for invalids. This was inspired by her understanding that healthcare was unaffordable and inaccessible to many Victorian Britons. She also deployed trained nurses into poverty-stricken workhouses to tend to those most in need. This served as an early precursor to public healthcare and the National Health Service (NHS), created in 1948.
200 years since her birth, Nightingale's legacy persists within the British healthcare system and modern medicine as we know it.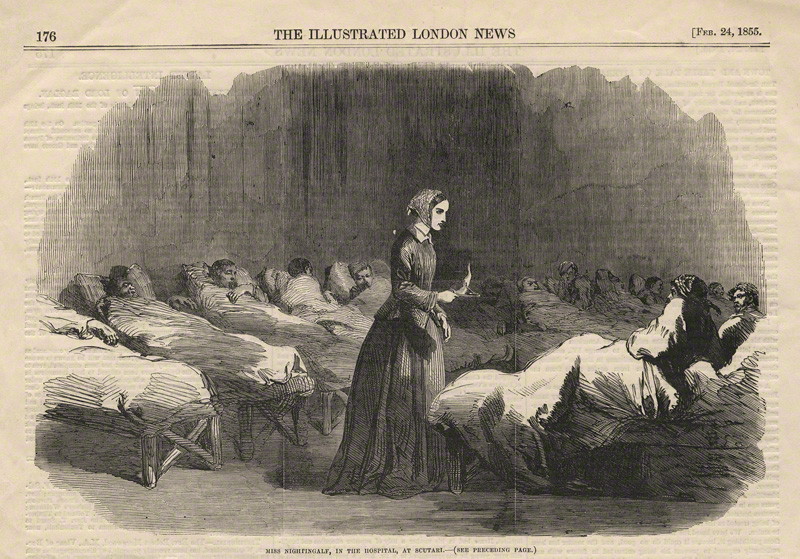 "Miss Nightingale, in the Hospital, at Scutari" published by The Illustrated London News, 24 February 1855
Book your tickets for Raymonda to see how Florence Nightingale and the remarkable frontline nurses have inspired our production. You can learn more about our reimagination of the classic ballet in this video.