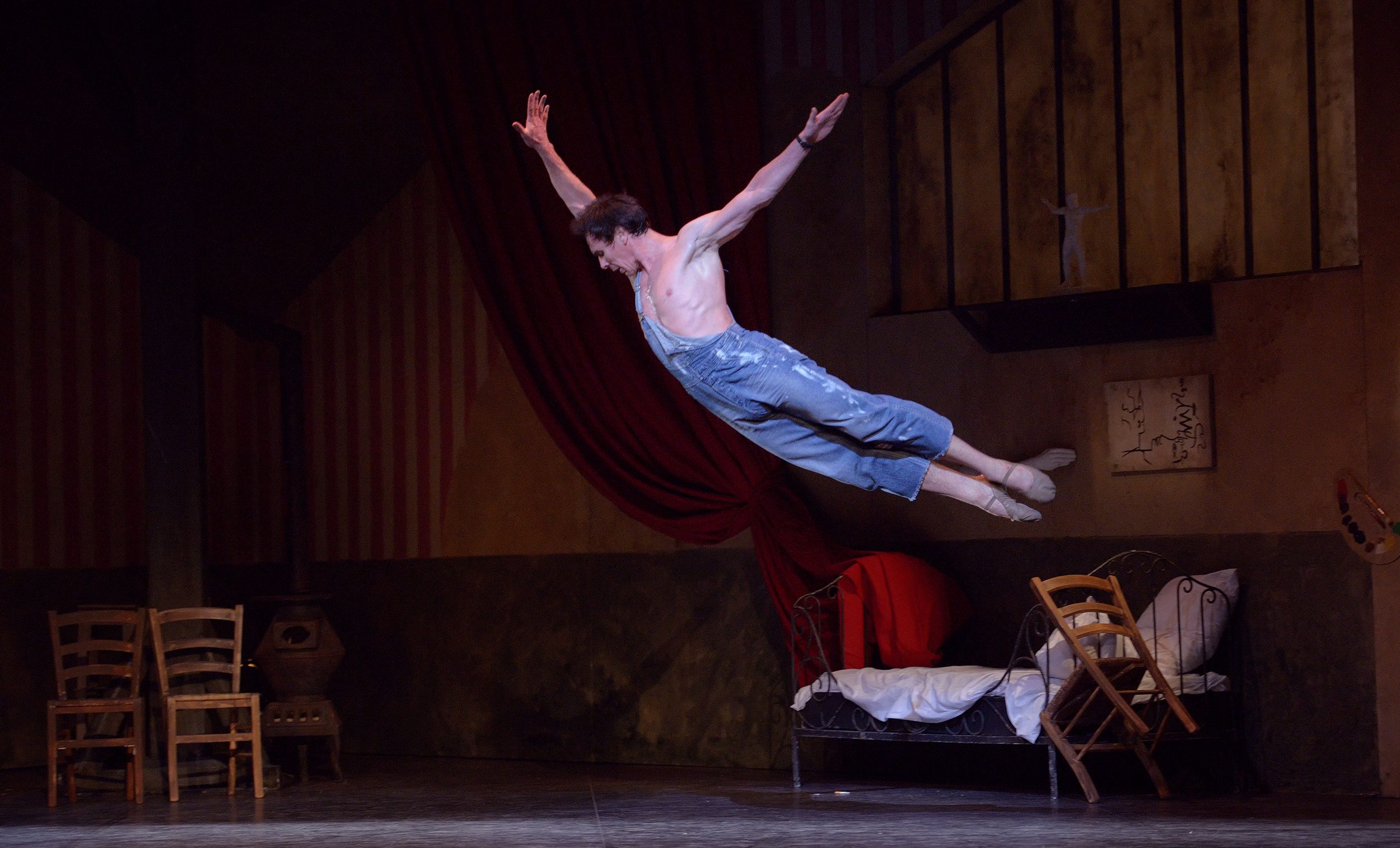 Five famous Jeunes Hommes
13 Dec 2017
Roland Petit choreographed Le Jeune Homme et la Mort in 1946, from an idea by Jean Cocteau. His short ballet, where a man flirts with death, proved a hit from its creation.
The lead role is seen as one of the most demanding a male dancer can take on, with its gravity-defying jumps, smoking, intense acting, and hurling of furniture across the stage. No wonder it's appealed to many male dancers since then.
Ahead of our performances at the London Coliseum, we selected five of its most famous performers.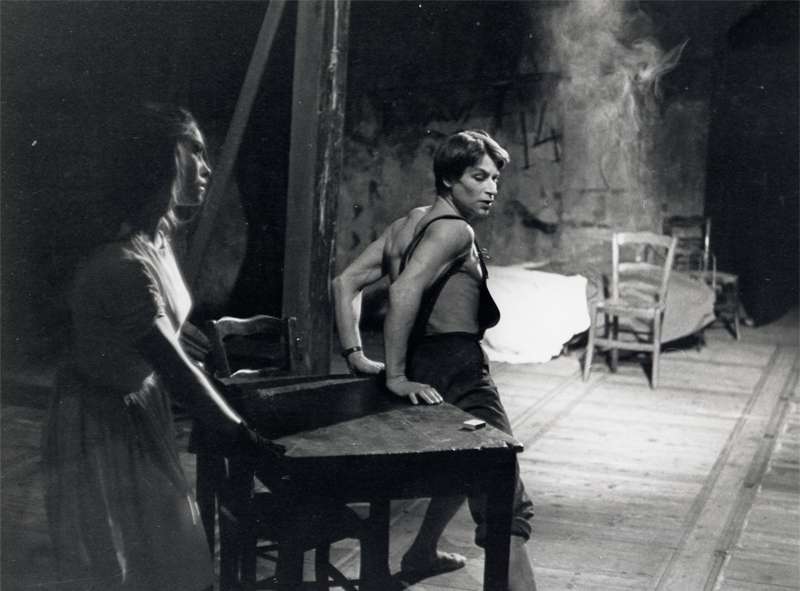 Jean Babilée and Nathalie Philippart in Le Jeune Homme et la Mort (1946). Collection privée: Roland Petit
Jean Babilée
The original young man. Ruggedly handsome, gifted, risk-taking, Babilée was "one of the great male dancers of his day. Certainly the most temperamental", for the New York Times. "Mr Babilée was a savage, unkempt virtuoso. He almost spat as he danced".
Without him, even the idea for the ballet would not have popped into Jean Cocteau's mind: "Nijinsky got his Spectre de la rose, choreographed by Michel Fokine. I want to create your own Spectre", said Cocteau to his inspiration, Babilée.
Babilée's raw physicality would shape the choreography: "The young man, it was me", he said. "Everything was easy. I had a body that did exactly as I desired, an energy that obeyed my wants and the music. It was my life I was dancing". Watch him dance in this extract from the 2000 documentary Le Mystere Babilée (3min in)
Some of the original details are also down to him: the watch the young man wears on his wrist (Babilée needed to check his timing as the piece was originally choreographed to no music, then to jazz), or the dungaree he is wearing ("Cocteau wanted me to dance in a white shirt and black trousers. Bof. I was feeling so good in my dungarees that I convinced him [to keep it]!")
In 1984, aged 61, Babilée reprised the role (following a dare from Petit). After all these years, "his intensity makes the difference. If his face is not young, his energy is vibrant" (New York Times).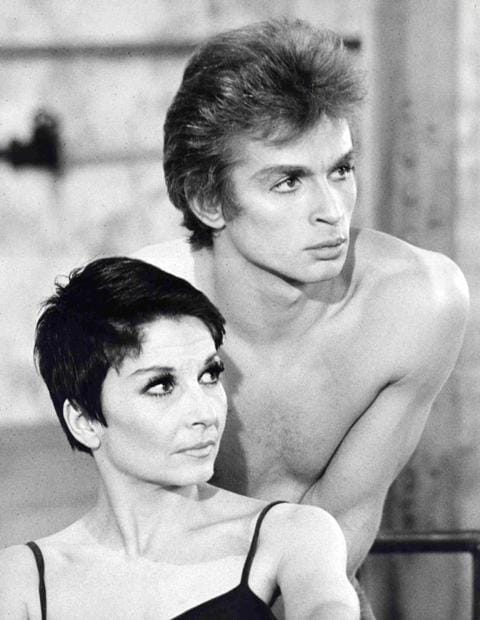 Rudolf Nureyev
In 1967, at the peak of his stardom, Nureyev took on the role of the young man in a filmed version of the ballet, with Zizi Jeanmaire (Petit's muse and wife) as his girlfriend. They are seen here rehearsing with Petit, who directed the film himself: the whole process took only one week, due to Nureyev's busy schedule.
Thirty years later, Roland Petit would write a book of his memories of Nureyev, who had been a friend, describing him as "a man with a love for his art and for life, which he lived to the fullest, with excess, until death".
Mikhail Baryshnikov
After he settled in the USA in 1974 following a high profile defection from the USSR, Baryshnikov was asked which choreographer he hoped to work with in the West. Without hesitation, he answered "Roland Petit! Because Petit represents theatre and deals with humanity and human problems."
The following year, he made his debut in Le Jeune Homme et la Mort – in a slightly re-choreographed version, to suit his style and technique. The performance is remembered as outstanding. "His dancing, his acting, his total concept, proved remarkable… His muscular control, his ability to project life through dance, was fantastic… This was the recreation of a role, of a mood, or a period" (New York Times)
Baryshnikov strengthened the link between his name and the ballet, by performing it in the opening credits of his Hollywood film White Nights, in 1985.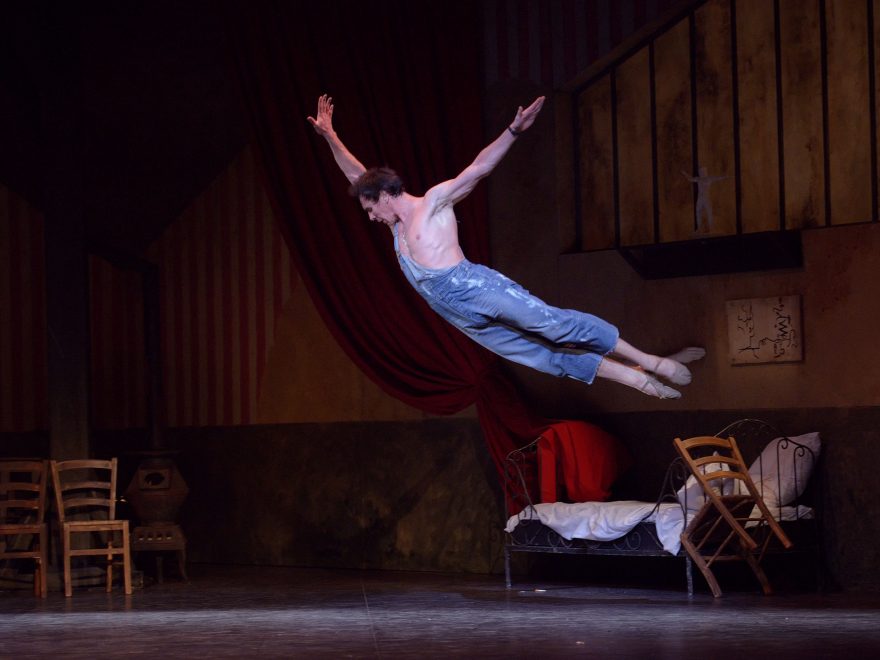 Nicolas Le Riche in Le Jeune Homme et la Mort © Laurent Liotardo
Nicolas Le Riche
The charismatic Paris Opera Ballet star performed the role with us in 2013, "giving an interpretation a-fire with physical and emotional power, defining the role for our time", wrote the Financial Times. By then he was already famous for his fluency with Petit's choreography.
In an interview with The Ballet Bag, he explained why he enjoyed performing his works: "they are powerful pieces on the themes of life, death, love, despair and they deeply affect their interpreters. At the end you feel like you have completed a journey. It is what I love about his work."
He performed the role at his final performance with Paris Opera Ballet, before retiring: "to see him again in Le Jeune Homme et la Mort, a shocking piece requiring a virtuosity sharpened to the point of looking spontaneous, is always a revelation", wrote Le Monde in its review.
Ivan Vasiliev
One of 21st century ballet's major stars, Vasiliev has the jumps, the looks, the power and the grace you want for the role.
A fan of Petit ("he is a genius – one of the best choreographers in the world"), Vasiliev happened to be in London when the choreographer died, in July 2011, just as we were rehearsing a triple bill of his work. As a personal tribute to Petit, Vasiliev asked us if he could guest in Le Jeune Homme et la Mort.
His performance rocked the London Coliseum audience: it was "a benchmark performance" (The Independent). For The Observer, "Vasiliev, his eyes wild and his muscled body quivering with barely controlled rage, compels the attention from the first. His physical acting is huge and raw, his expressions silent-era cinematic… He lays his pain on the line."
Come see for yourself at the London Coliseum on 16 – 20 January, when Guest Artist Ivan Vasiliev returns to the role, and Lead Principal Isaac Hernandez and Principals Joseph Caley and Cesar Corrales make their debut, as part of our double bill Le Jeune Homme et la Mort / La Sylphide.