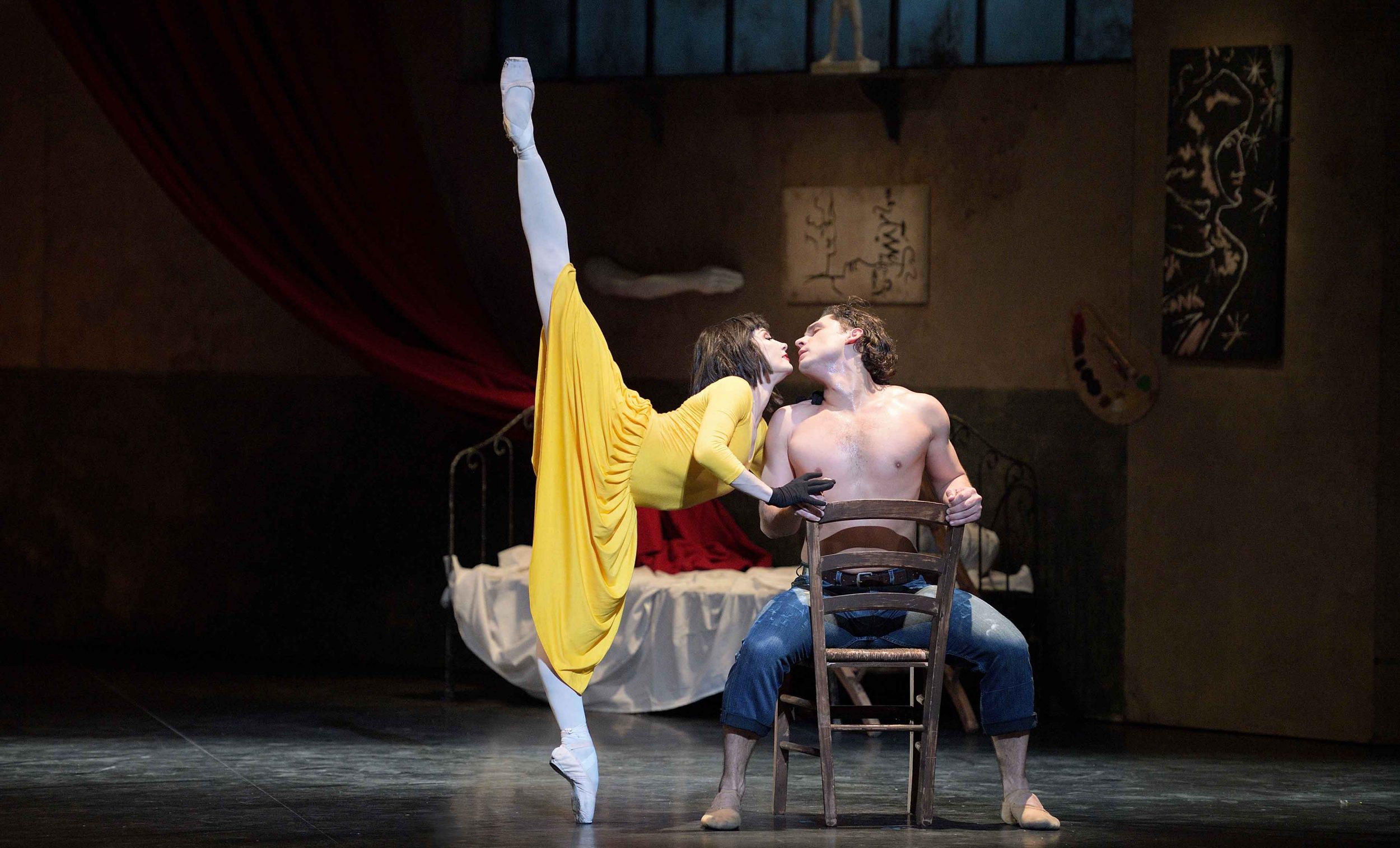 Reviews: Le Jeune Homme et la Mort and La Sylphide at the London Coliseum
18 Jan 2018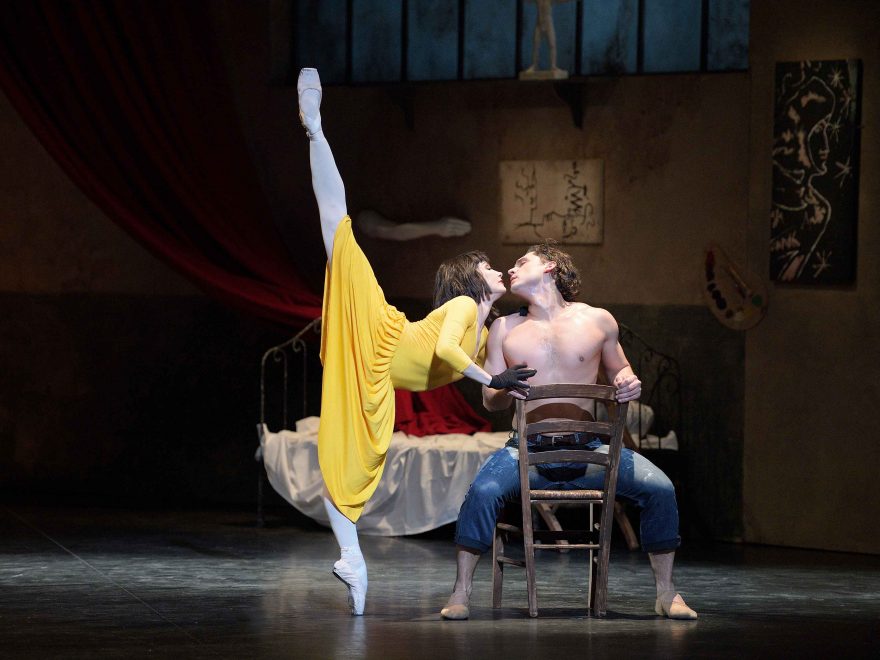 Tamara Rojo and Ivan Vasiliev in Le Jeune Homme et la Mort © Laurent Liotardo.
Le Jeune Homme et la Mort
"Tremendous" (Financial Times), Tamara Rojo and Guest Artist Ivan Vasiliev wowed critics and the opening night audience in Roland Petit's 1946 classic.
"The antihero is a famous role for virtuoso dancers with charisma, and the Russian star Ivan Vasiliev certainly qualifies", wrote The Sunday Times.
"With his pantherine leaps and blazing-eyed, silent-movie acting style, Vasiliev is terrific as the young man" said The Observer. The Daily Telegraph found that his "still-explosive aerial pizzazz, in-yer-face masculinity and boggle-eyed misery gripped the attention from the start and didn't let go".
Meanwhile, Tamara Rojo, "devastasting and wholly splendid" (Financial Times), "flipped from fiery passion to cool disdain" (The Stage): "together, she and Vasiliev create a lurid, sadomasochistic chemistry" (The Independent).
For The Daily Express, they were "an explosive match made in Heaven".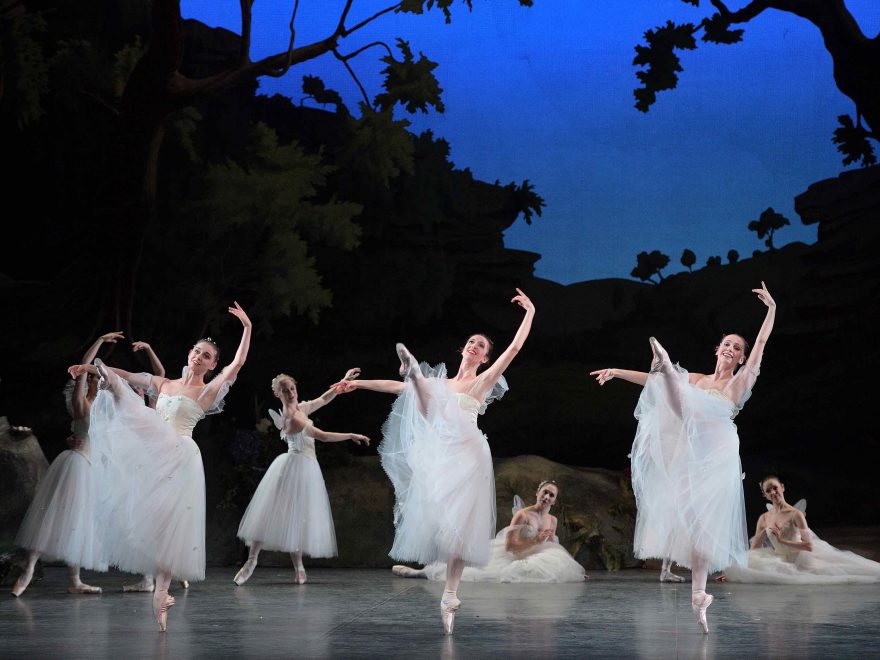 La Sylphide © Laurent Liotardo
La Sylphide
With a new cast, critics found even more to enjoy in this jewel by August Bournonville.
"Alison McWhinney was utterly beguiling as the Sylphide (prettiest poses; sweetest feelings) and Aitor Arrieta was a James to rank among the very best: beautiful dancing, cleanly buoyant; emotion shown with touching sincerity; a character played with unfailing elegance of means. A fine, communicative artist." (Financial Times)
The Daily Express concurred: "Aitor Arrieta was spectacular… his feet flickered like the sharpest Scottish blade and his vertical jumps and constant back and forth Tour Jetes were a wonder to behold. With intelligent interpretation and unabashed emotion he is a thrilling new addition to the leading ENB ranks."
"Stina Quagebeur came very close to stealing the show as a lip-smackingly wicked (and hilarious) Madge" (The Daily Telegraph), while "Francesca Velicu was a "bright and expressive" Effy (The Stage) and Henry Dowden "was a notably credible Gurn in a difficult role" (Financial Times).