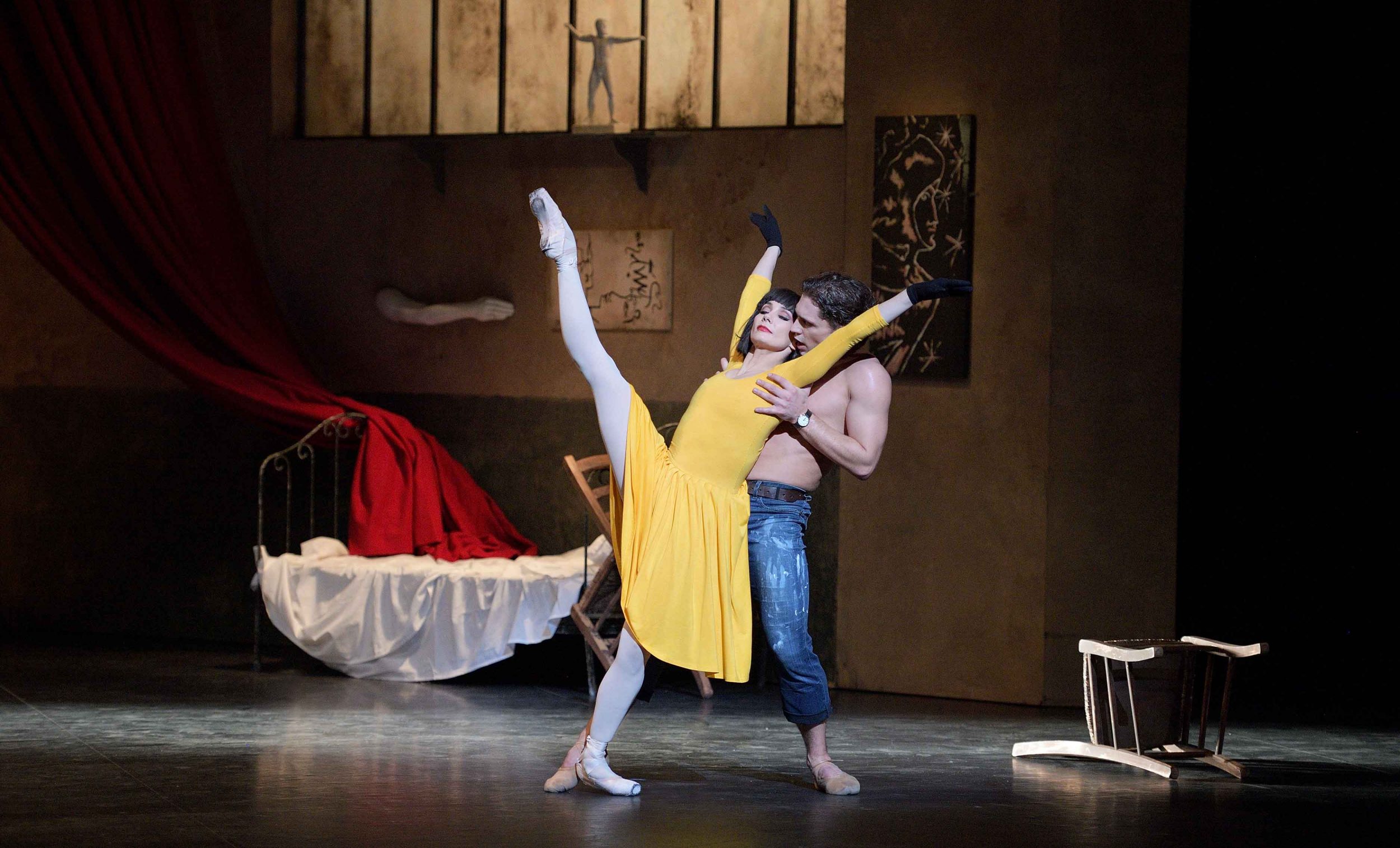 Femmes fatales of ballet
21 Jun 2018
A tempting seductress. A mysterious charmer. An entrancing and hypnotising lover. No matter how you describe a femme fatale, French for "fatal woman," one thing is certain: this archetype of literature, art, and even ballet uses her feminine wiles, such as beauty, charm, and sexual allure, to achieve her goals.
Femmes fatales can be found in many ballets, including the dramatic Manon and breathtaking Swan Lake, which we perform in Autumn 2018. Learn more about these beguiling women of ballet in our round-up of the top five femmes fatales.
The Sylph in La Sylphide
Mesmerised by Filippo Taglioni's La Sylphide, August Bournonville created his own version with a new score by Norwegian composer Herman Severin Løvenskiold. Bournonville's classic version is the one that survives today, and has continued to be performed regularly by the Royal Danish Ballet since its debut in 1836. Devotedly recreated by Eva Kloborg and Frank Andersen, we are delighted to add this to our repertoire.
La Sylphide follows young Scotsman James on the morning of his wedding to his sweet fiancée Effy. He awakens from a dream to see a mysterious and tantalising Sylphide before him. His obsession with her sets off a fateful sequence of events where joy turns to sorrow, love to betrayal and infatuation to tragedy.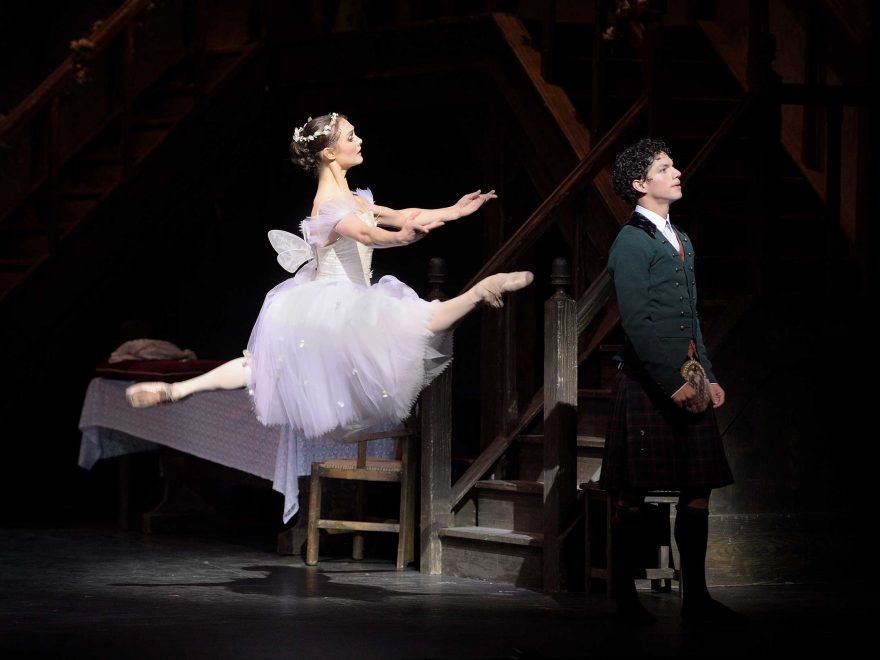 Jurgita Dronina and Isaac Hernandez in La Sylphide © Laurent Liotardo.
What makes her a femme fatale?
She bewitches James with her beauty and otherworldly charm.
James is completely enamoured with her, and try as he might, he is unable to catch the Sylph in his arms and make her his own.
[Spoiler alert!] In his quest to obtain her, the Sylph dies, and James finally sees that in trying to obtain the unobtainable, he has lost everything (both the Sylph and his would-be wife Effy).
Odile in Swan Lake
Arguably the most popular ballet, Swan Lake remains a staple in nearly every classical ballet company. Featuring Tchaikovsky's iconic score, Swan Lake tells the story of Odette, a princess turned into a swan. She and Prince Siegfried fall in love, sparking a battle against the evil sorcerer Rothbart and his manipulative daughter Odile.
There are two versions of Swan Lake in our repertoire, both choreographed by Derek Deane: one is a proscenium staging and the other is in-the-round with 60 swans, transforming the Royal Albert Hall into a magical lake.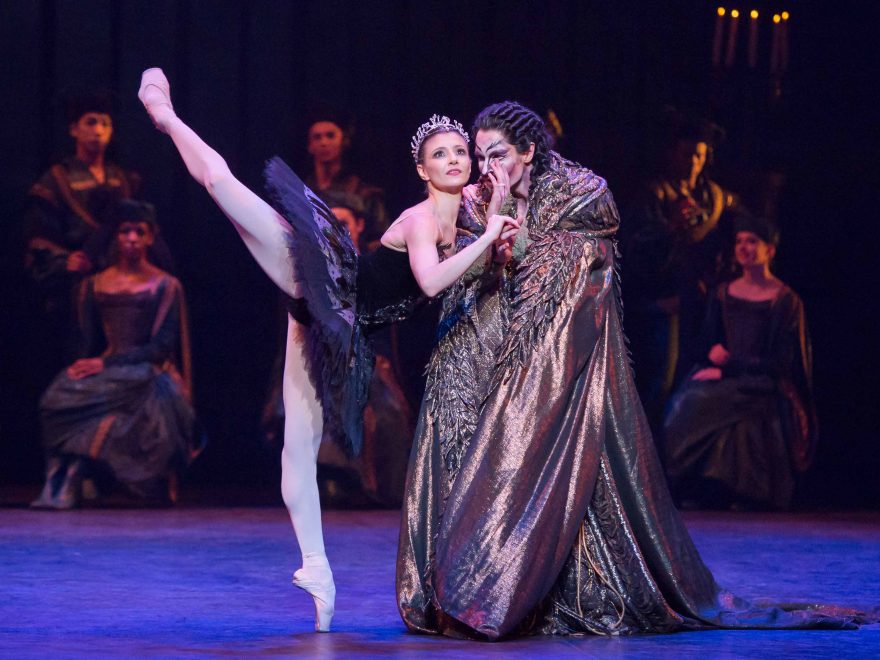 Alina Cojocaru and James Streeter in Swan Lake © Photography by ASH
What makes her a femme fatale?
Odile magically disguises as Odette's doppelgänger in order to help her father, the evil sorcerer Rothbart, trick Prince Siegfried into breaking his vow of love to Odette.
At a ball, she tricks Prince Siegfried into promising his love to her while she's disguised as Odette, and in doing so, the Prince betrays his true love.
The Woman in Le Jeune Homme et la Mort
Choreographed in 1946 to Bach's Passacaglia and Fugue in C Minor, Roland Petit's searing ballet Le Jeune Homme et la Mort follows a one-act libretto by Jean Cocteau. A young, Parisian painter falls hopelessly in love with a cruel and faithless mistress. He waits desperately for her, but when she finally arrives, she torments him. Distraught and confused, the young man succumbs to his despair.
English National Ballet last performed Petit's "seductive piece" (The Daily Telegraph) in January 2018.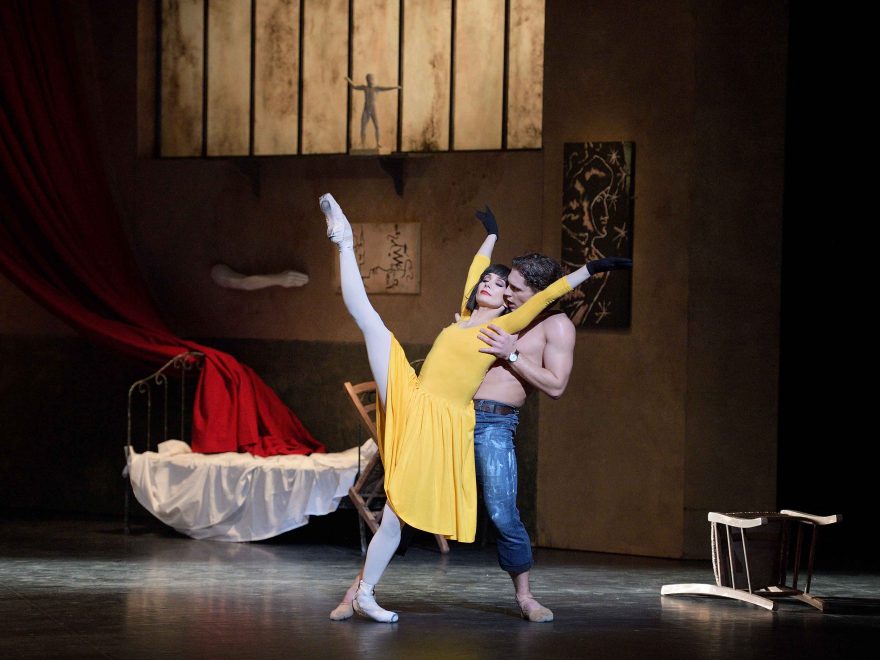 Tamara Rojo and Ivan Vasiliev in Le Jeune Homme et la Mort © Laurent Liotardo.
What makes her a femme fatale?
The woman cruelly taunts the young man, only to reject him in the end.
She teases him and exploits his weaknesses in a game of cat-and-mouse.
She is impossibly beautiful, but ultimately means trouble for the young man.
Manon Lescaut in Manon
Manon is one of the masterpieces of 20th century story ballet, by Kenneth MacMillan.
Manon Lescaut's brother offers her hand in marriage to the highest bidder, but she meets the dashing Des Grieux and falls in love. They elope to Paris, but when Monsieur G.M., Manon's betrothed, offers her a life of luxury, she can't resist. Troubles ensue as Manon and Des Grieux are caught trying to cheat at cards to win Monsieur G.M.'s fortune. Arrested as a prostitute and then deported to New Orleans, Manon is reunited with her love Des Grieux before dying of exhaustion as they run from authorities.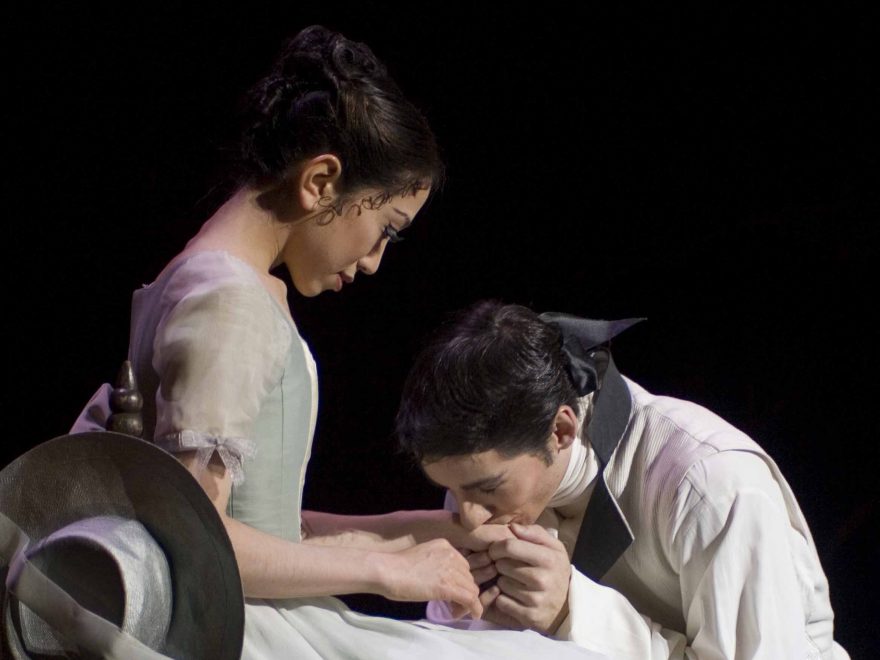 Erina Takahashi and Esteban Berlanga in Manon © Photography by ASH
What makes her a femme fatale?
She is an impulsive young woman drawn into the world of male desire.
She chooses luxury over love and, in doing so, pays the ultimate price.
She is both an innocent ingénue and teasing seductress, who ultimately just wanted to escape a life of poverty.
Carmen in Carmen
Based on the 1845 novel by Prosper Mérimée, the ballet version of Carmen uses the same music as George Bizet's iconic opera. English National Ballet performs the ballet choreographed by Roland Petit (who also created Le Jeune Homme et la Mort).
Carmen, a passionate, free-spirited cigarette factory worker, seduces Don José, a naïve soldier, with her feminine wiles and fiery personality. He abandons his childhood love Micaela and turns away from his duties as a soldier, but ultimately loses Carmen's love to the matador Escamillo. When his love turns to violent jealousy, José kills Carmen in a rage.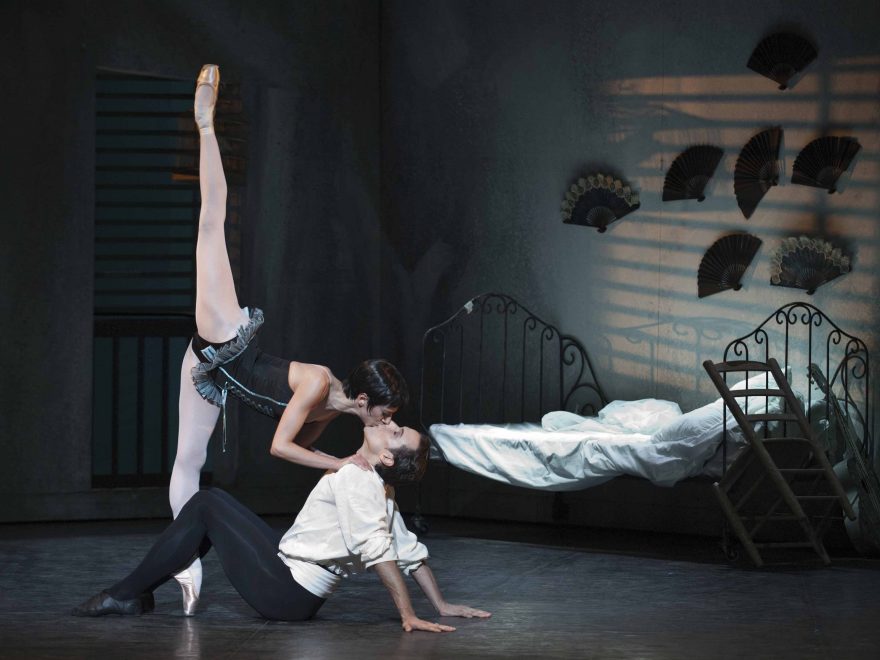 Begoña Cao and Fabian Reimair in Carmen © Patrick Baldwin
What makes her a femme fatale?
Her passion and free-spirited nature was believed to have been wild and immoral.
She has total command over both Don José and Escamillo and their inability to resist her makes her despise them.
She has a frank sexual appetite and desires to be chained to no man – ultimately, she would rather die than live by society's rules, and it is her allure and independence that ultimately kills her.
See how Manon works her charms in our upcoming performances of the ballet in Manchester, Milton Keynes, Southampton and London from Oct 2018 – Jan 2019. Book your tickets here.
Fall for Odile's tricks when we perform the timeless classic Swan Lake in Liverpool, Bristol and London from Nov 2018 – Jan 2019. Book your tickets here.