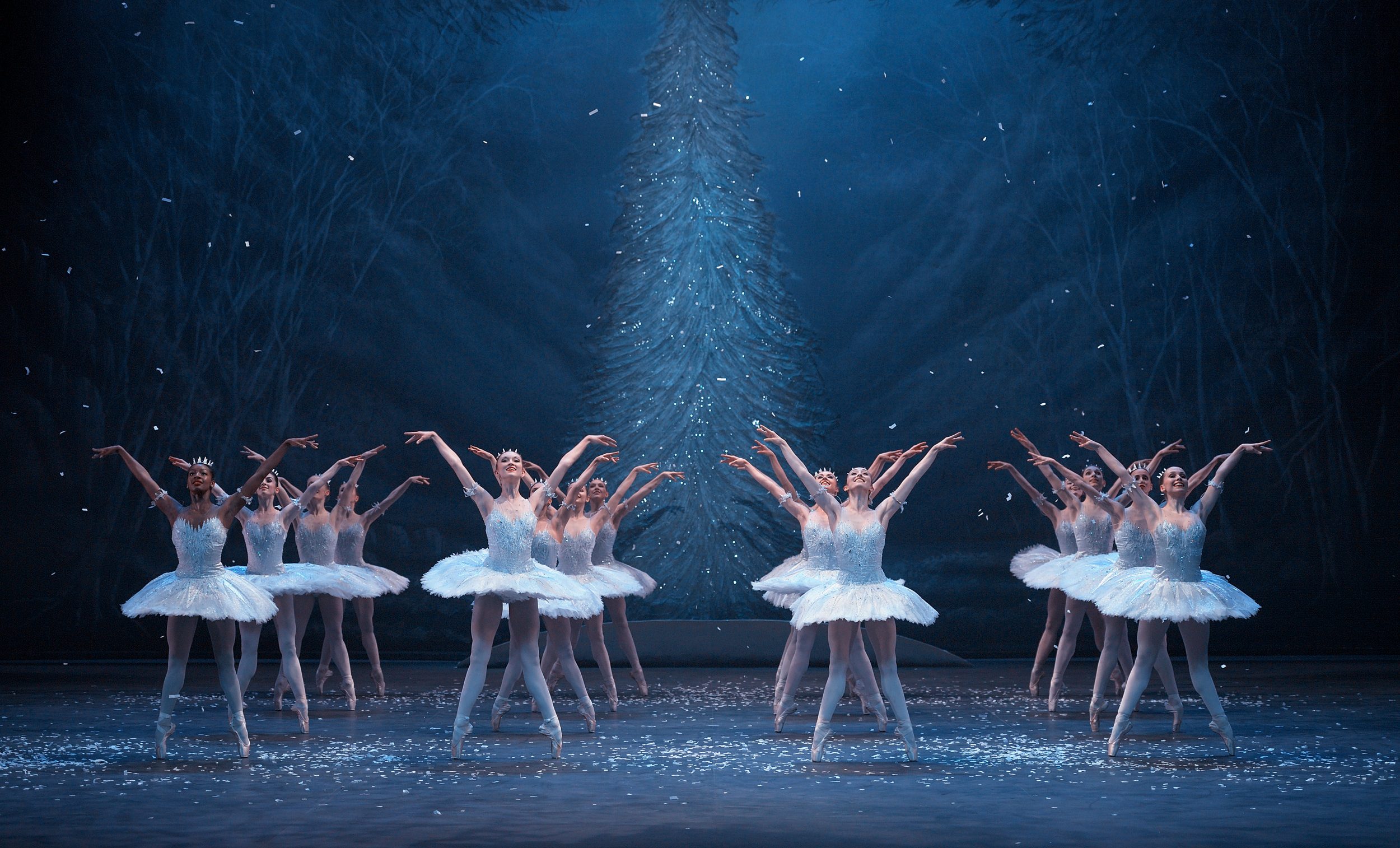 1-minute chat with Francesca Velicu
Meet this Artist of the Company
15 Dec 2016
English National Ballet's youngest dancer, Francesca Velicu joined us this season as an Artist of the Company. She previously trained at the Bolshoi Ballet Academy, and began her career at the Romanian National Ballet in Bucharest in 2015.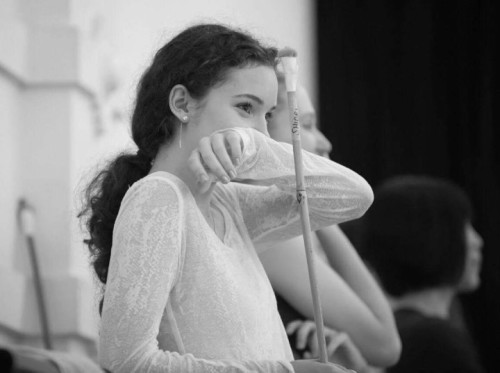 Francesca Velicu in rehearsal for Akram Khan's Giselle © Amber Hunt
What made you interested in joining English National Ballet?
"I think the Company has grown so much in the past few years so I started following the repertoire and the dancers. Now that I'm here, I find it so amazing how all the dancers are beautiful in their own way, so I'm happy to be one of them."
What was it like to start your season off with Akram Khan's Giselle?
"Starting the season with Akram Khan's Giselle was a big challenge for me because I didn't have much experience in contemporary dance, but I've learned so much that I can only be grateful for this opportunity."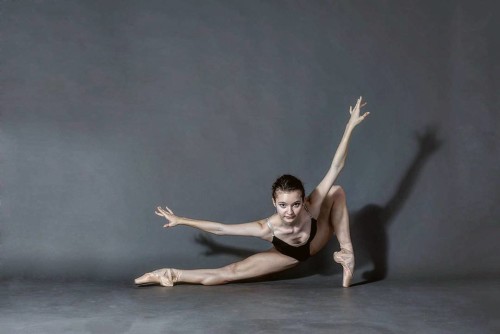 Francesca Velicu © Akira Enzeru
What's your favourite role that you've danced over the course of your career, and why?
"My favourite role that I have danced so far would be Trio Girl in Ratmansky's Concerto DSCH. It is very technical, but at the same time a really fun role to dance."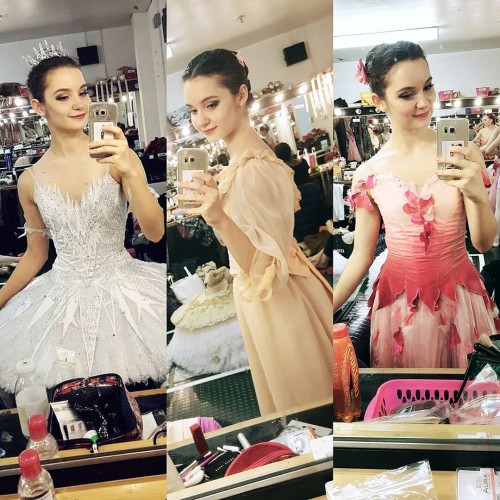 Francesca in her different Nutcracker costumes.
If you had to choose a favourite ballet, what would it be and why?
"I think for me, Manon is the most beautiful ballet. I love the music, the story, you laugh, you cry, it's a really complex performance."