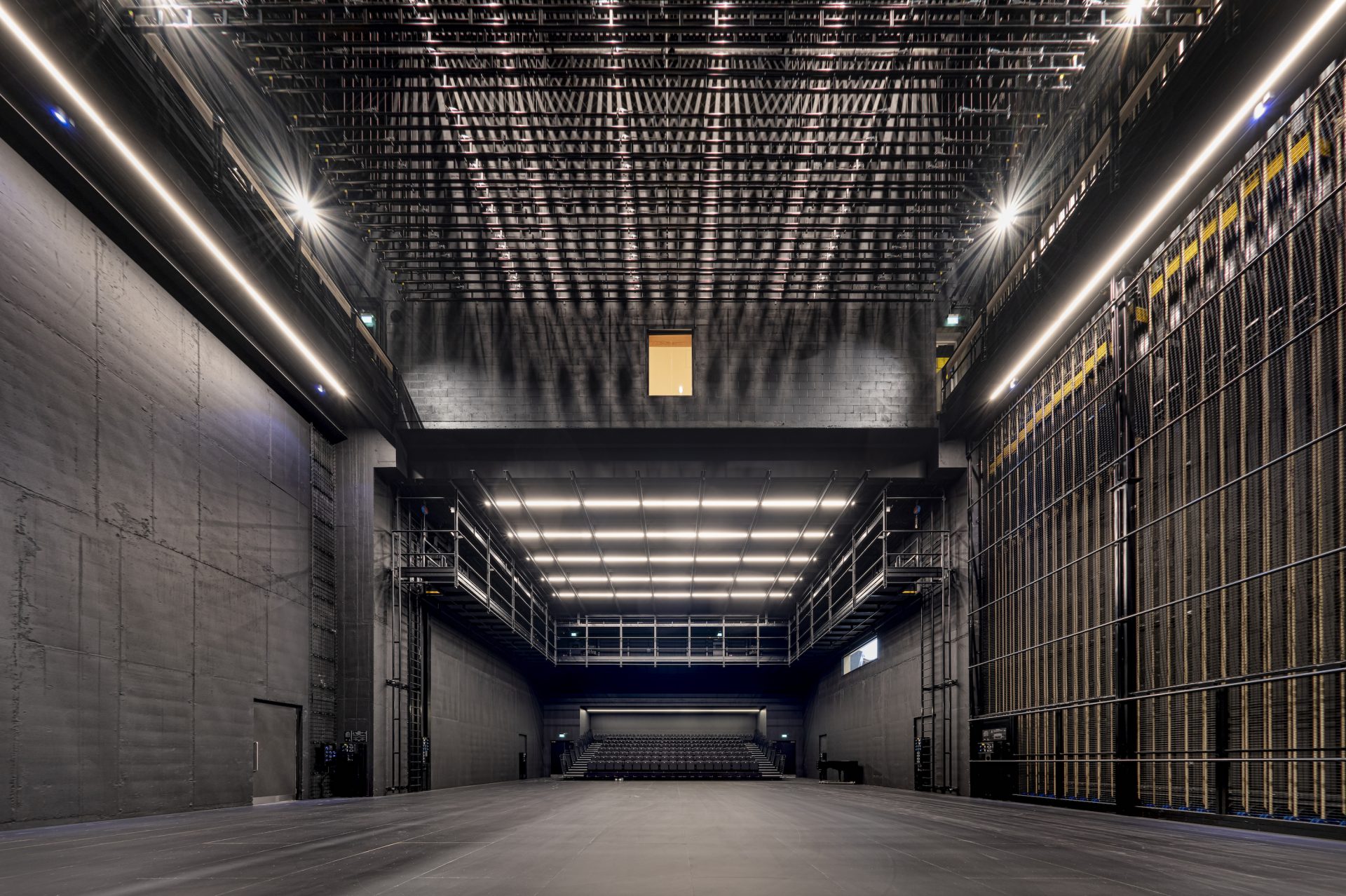 Holloway Production Studio
A blank canvas which can be transformed into a magical dining space or catwalk, conference or training space or technical theatre space.
With a full height fly tower and a stage space to match London's largest theatres, the Holloway Production Studio offers a technical space in which to rehearse performances. This space is incredibly versatile and can also be used as a space for dining events, product launches to showcase new brands, large multi-day conferences and fashion shows.
Key Features
Full height fly tower and access from adjacent loading bay
Retractable theatre style seating for 175 with more seating available according to preferred layout
Space can be split into different segments e.g. presentation space and hospitality space or running wardrobe/company office space as well as stage area
Grand piano
Dry hires start from £5,000 pd | £21,250 pw
* all prices exclude VAT
Please note that these prices are starting prices based on daytime hire only – please contact us for a bespoke quote for evening and/or extended hours use.
Contact
Booking enquiries
Use our enquiry form to let us know more about what you need.