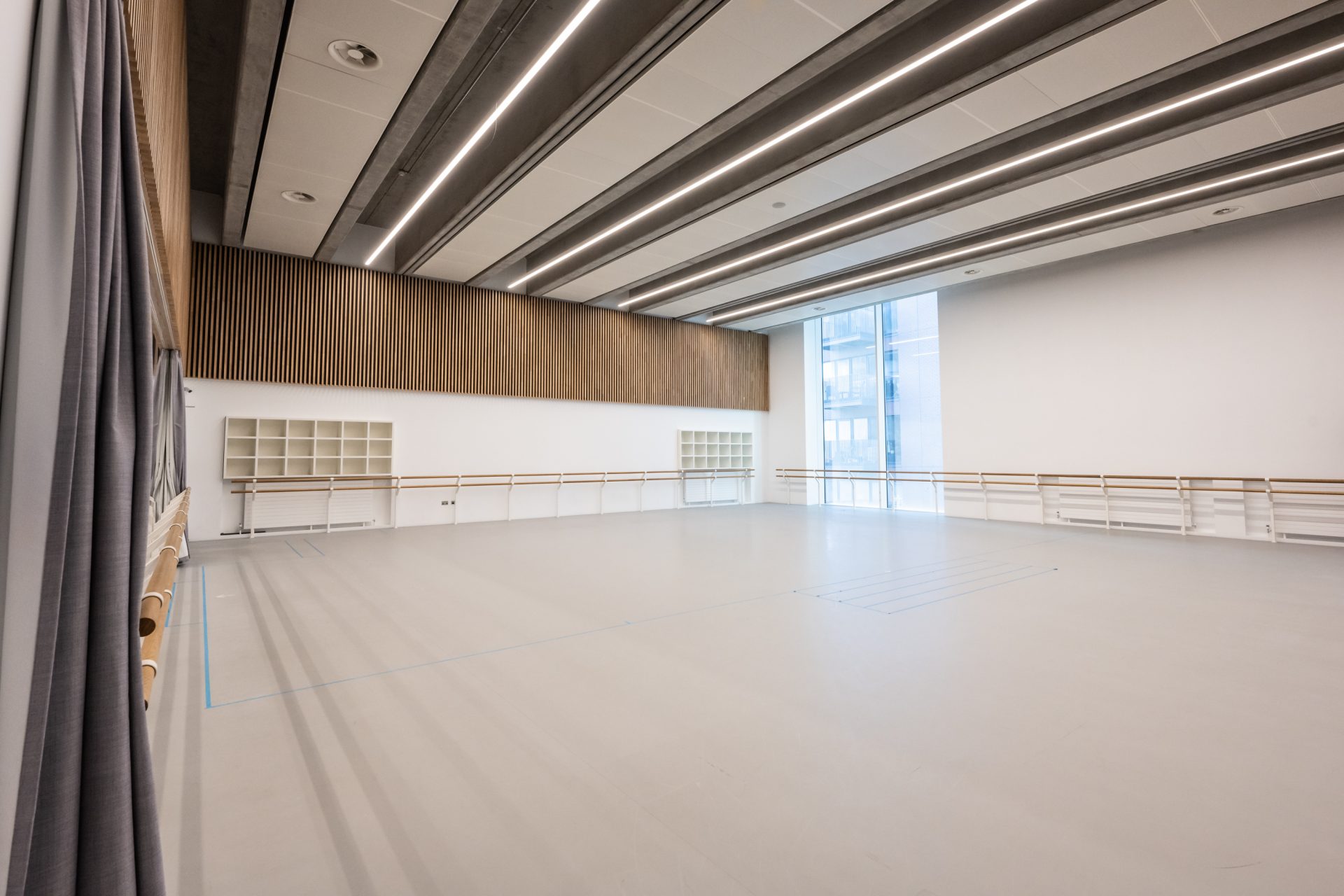 Perfect for theatre, dance and music rehearsals, workshops, training sessions, private performances, filming and photography.
Our newly built rehearsal studios offer state of the art facilities for a wide variety of hires.
Harlequin sprung dance flooring
Surround sound speakers with smart phone dock
55" screen
CD and DVD player
Piano available on request
Natural light from floor-ceiling windows
Additional add-on spaces with kitchen facilities which can be used as production offices or green rooms
Mirrors and ballet barres on 2-3 walls (mirrors can be covered)
Core hire access times are Monday-Friday 9am-6pm & Saturday + Sunday 8:30am-4:30pm. Hire outside of these times can be arranged on request
Located on the 4th floor, fully accessible via lift from the main foyer. Access to a goods lift and loading bay can also be arranged for load in/out for block bookings
Hire fees start from £600 pd | £2,600 pw
* all prices exclude VAT
Please note that these prices are starting prices based on daytime hire only – please contact us for a bespoke quote for evening and/or extended hours use.
Please see our Hire Information page for more information on our hire spaces and facilities.
Contact
Booking enquiries
Use our enquiry form to let us know more about what you need.