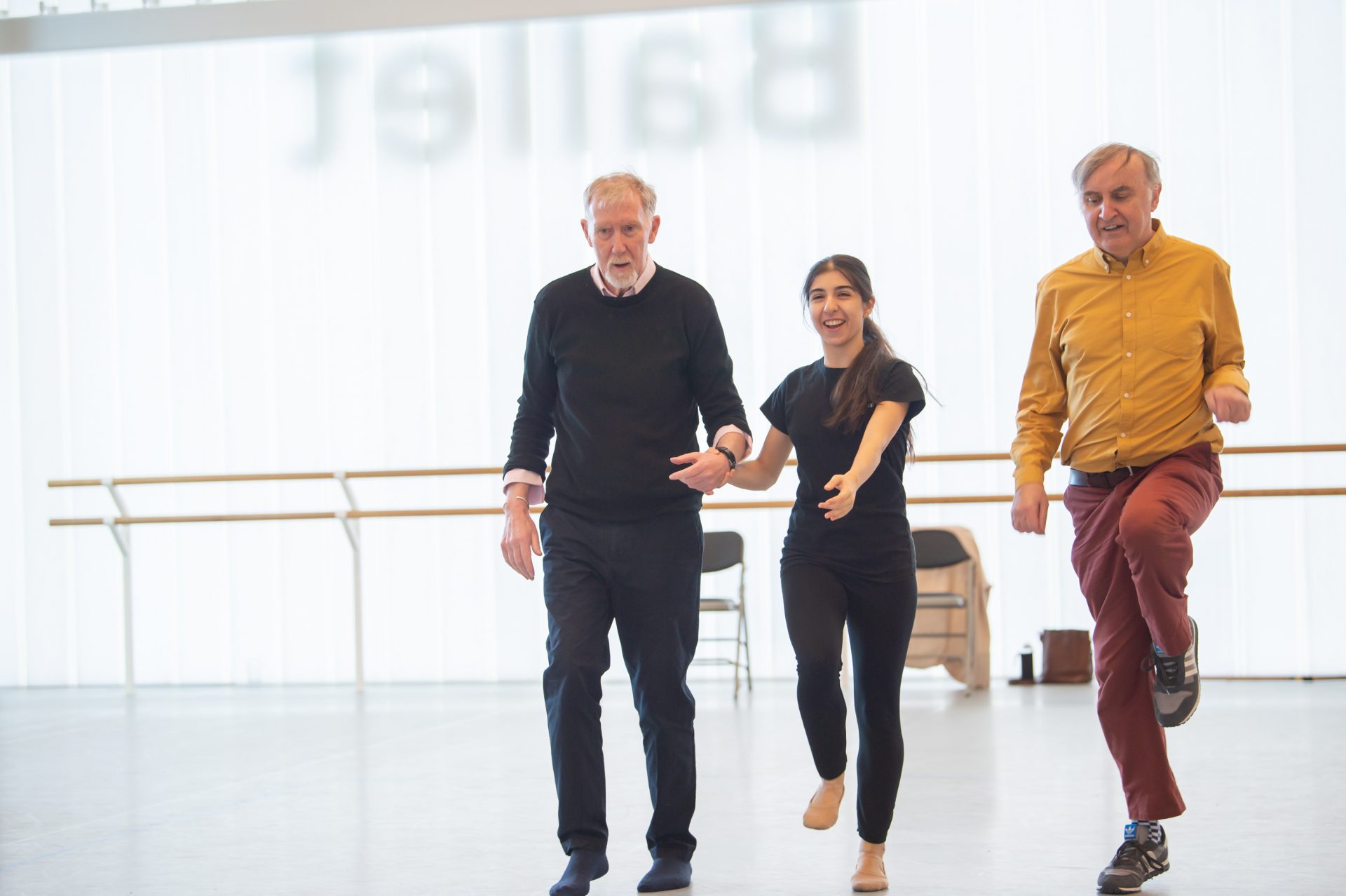 Dance for Parkinson's: Volunteering
Have you considered volunteering?
We are looking for reliable and proactive volunteers to join our world-class Dance for Parkinson's programme in London. Recently celebrating our 12th year of Dance for Parkinson's, we deliver classes to people living with Parkinson's across the UK and are involved in ground-breaking research with King's College, London. If you are interested in making a difference, and looking for a rewarding opportunity, becoming a volunteer could be for you!
Dance for Parkinson's classes are full of joy. Inspired by English National Ballet's contemporary and classical repertoire, dancers explore the themes, choreography, and music of the ballets. Classes are expressive, creative and promote feelings of freedom from the physical and social constraints of living with Parkinson's. Volunteers are integral to the programme running so successfully over the years.
Responsibilities include:
The role of a volunteer includes upholding the values of ENB's Dance for Parkinson's programme, providing a welcoming environment, and completing tasks such as helping to set up the studio space, supporting participation, and socialising post-class over refreshments. Volunteer training will be provided. A background in dance and/or working in healthcare is desirable, but not essential.
Location and dates:
Classes run at English National Ballet's professional studios at the Mulryan Centre for Dance in Canning Town.
If you would like to get involved, please complete our online form to register your interest in volunteer opportunities.
For further information, please contact English National Ballet's Engagement team: dancehealth@ballet.org.uk
You can learn more about Dance for Parkinson's here on our website.
I am so grateful to have found a community within the amazing group of leaders, teaching artists, musicians, fellow volunteers, and dancers in the programme. My experience [volunteering] at ENB was truly a highlight of my year in London.

Volunteer for English National Ballet's Dance for Parkinson's in London
Supporters
English National Ballet is proud to be a member of the Dance for PD® membership programme, an affiliated member of People Dancing, and Dance for Parkinson's Partnership UK, co-delivering structured training programmes and supporting the development of this work in the industry.
Dance for Parkinson's is generously supported by the The D'Oyly Carte Charitable Trust, Backstage Trust, Garfield Weston Foundation, G&K Boyes Charitable Trust, Linbury Trust, London Marathon Charitable Trust, The Mercers' Company and Vandervell Foundation.