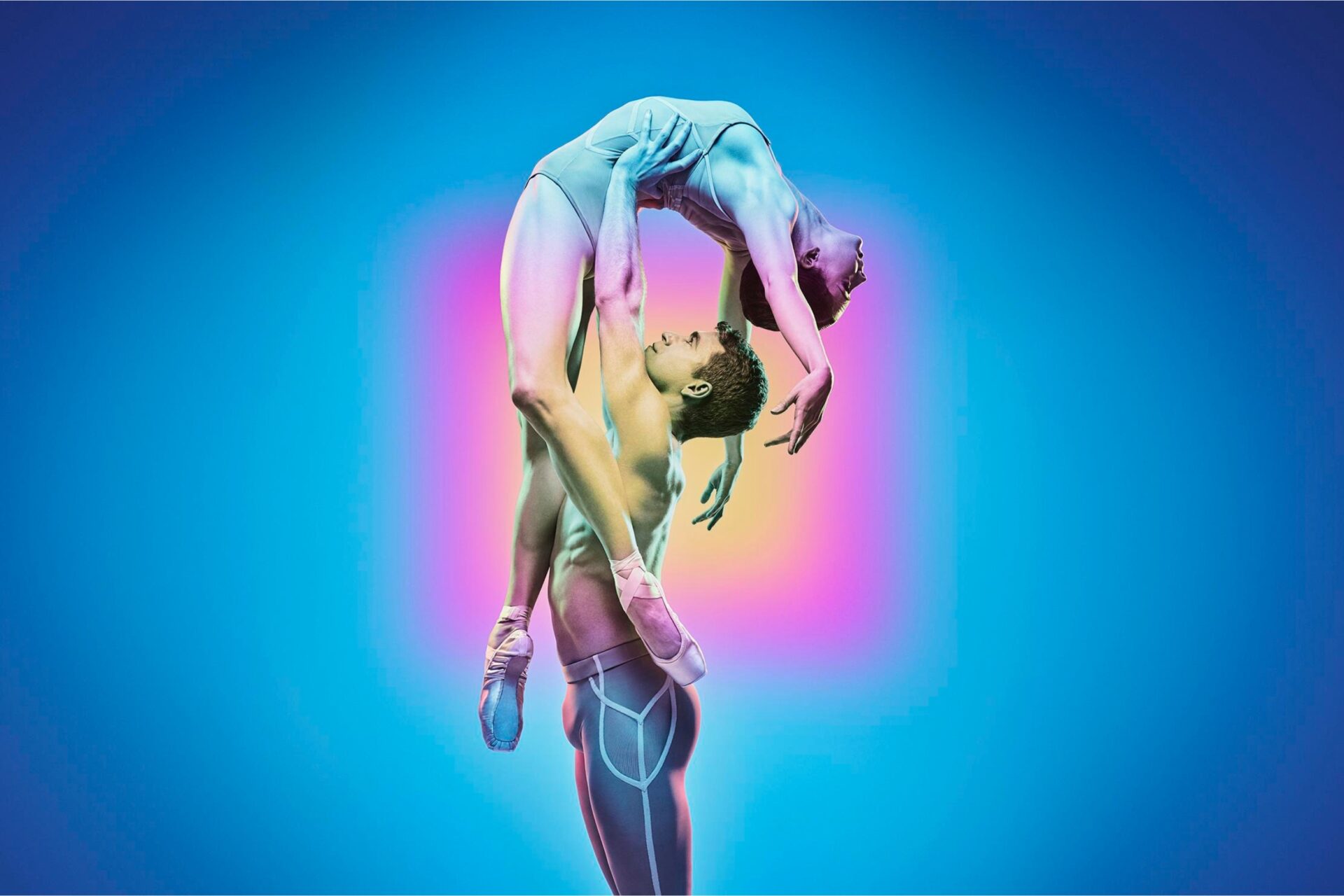 From the archive:
Balanchine / Miller / Dawson
Our Voices
Sadler's Wells, London
2 hours 5 minutes including 2 intervals
Three works showcasing the vast possibilities of ballet
The programme opens with the dazzling exuberance of Theme and Variations, a virtuosic showstopper from George Balanchine. Featuring 13 couples dancing to Tchaikovsky, this is classical ballet that is grandiose, yet light on its feet. Intricate choreography, technical bravura and exquisite musicality all lead to a triumphant finale that will leave you exhilarated.
Known for her visceral and imaginative movement style, Andrea Miller creates a new work to Stravinsky's revolutionary score, Les Noces. The piece unfolds against artwork conceived by acclaimed artist Phyllida Barlow, with dancers joined on stage by the Opera Holland Park Chorus. Marking 100 years since the work's premiere, Miller's Les Noces examines the power of rituals and imagines the aftermath of Stravinsky's other iconic piece, The Rite of Spring. What comes after the sacrifice?
Finally, British choreographer David Dawson takes us on a deeply moving journey with Four Last Songs. Richard Strauss's song cycle is a musical masterpiece, often described as a poignant farewell to life. Underneath a glimpse of the heavens above, 12 dancers unite in Dawson's poetic style to the music's lush, lyrical melodies, ushering in a feeling of serenity, eternity and the sublime.
A celebration of classical, contemporary and neo-classical dance make this a programme not to be missed.
All of the music will be performed live by English National Ballet Philharmonic under the baton of Principal Guest Conductor Gavin Sutherland and Guest Conductor Timothy Henty. Les Noces will be performed in its orchestral version, joined by solo vocalists Siân Griffiths, Jack Roberts, Frazer Scott, Janice Watson, and the Opera Holland Park Chorus. Soprano Madeleine Pierard will perform Strauss's masterwork Four Last Songs.
Individual performance cast sheets will be uploaded here on the day of each performance. 
Become a Great Friend or Friend to enjoy a discount on tickets.
Main Image: Emma Hawes and Aitor Arrieta. Photo © Jason Bell. Creative Direction: Charlotte Wilkinson Studio
MEET THE PRINCIPAL CAST
Theme and Variations
Les Noces
Four Last Songs
CREATIVE TEAM
Theme and Variations
George Balanchine
Choreography
Pyotr Ilyich Tchaikovsky
Music
Roberta Guidi di Bagno
Design
Marco Filibeck
Lighting Design
Victoria Simon
Repetiteur
Les Noces
Andrea Miller
Choreography
Phyllida Barlow
Artwork Concept
English National Ballet
Artwork Production
Marie Cantenys
Costume Design
Margaux Lalanne
Costume Design
Mark Henderson
Lighting Design
Will Epstein
Original Electronic Music
Emma Thesing, Allysen Hooks
Creative Assistants
Opera Holland Park
Chorus
Siân Griffiths, Jack Roberts, Frazer Scott, Janice Watson
Soloists
Four Last Songs
David Dawson
Choreography
Hermann Hesse
Libretto (Frühling, September, Beim Schlafengehen)
Joseph Freiherr von Eichendorff
Libretto (Im Abendrot)
Yumiko Takeshima
Costume Design
Bert Dalhuysen
Lighting Design
Raphaël Coumes-Marquet
Repetiteur
Madeleine Pierard
Soprano
By permission of Boosey & Hawkes Music Publishers Limited
Synopsis: Les Noces, Ascent to Days
I. A family grieves their daughter sacrificed by the rite.
II. The people shoulder the debris from the sacrifice and at the same time rush to collect promised returns. A priest prays for the fulfilment of divine favour.
III. The people return empty handed. They vote. The sacrifice will be repeated.
IV. The father's heart is a battlefield between his faith and his grief, he has only has his son to turn to. The priest, infatuated with the chosen one, needs a plan to keep her alive. The chosen one and the community prepare for another rite.
V. A brother and sister reunite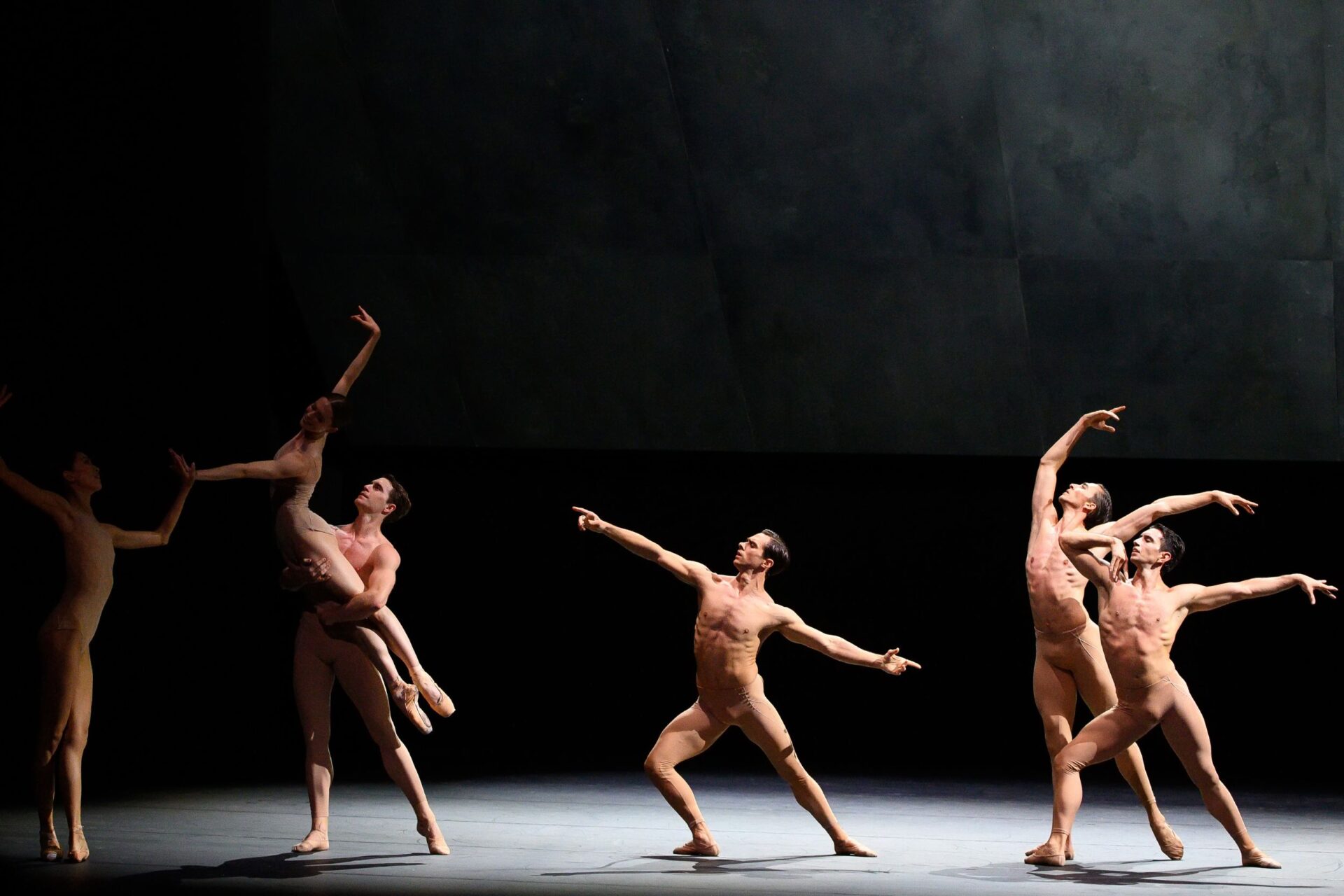 Reviews
"Sparky and sorbet-fresh with magnificent music"
"An intense, elliptical, blazingly theatrical success"
The Daily Telegraph on Les Noces
"A tuneful rebirth... it's a rare privilege to see such sumptuous musical resources at the ballet "
"There are moments of intense beauty, where the dancing fuses effortlessly with the music"
Culture Whisper on Four Last Songs
"Three very different works highlighting the dancers' versatility"
"A triple bill from a company really pushing themselves"
Credits
Principal Season Benefactors
Buffini Chao Foundation
Season Benefactors
Sue Butcher, Chelsea Ballet Schools, Paul & Jacquie Gulbenkian
Season Supporters
Lady Buchanan, Ida Levine, Sue & Graeme Sloan, and those who wish to remain anonymous
Supported by
Ceri & Doug King, Fátima & Mark Grizzelle, and New Work Fund supporters