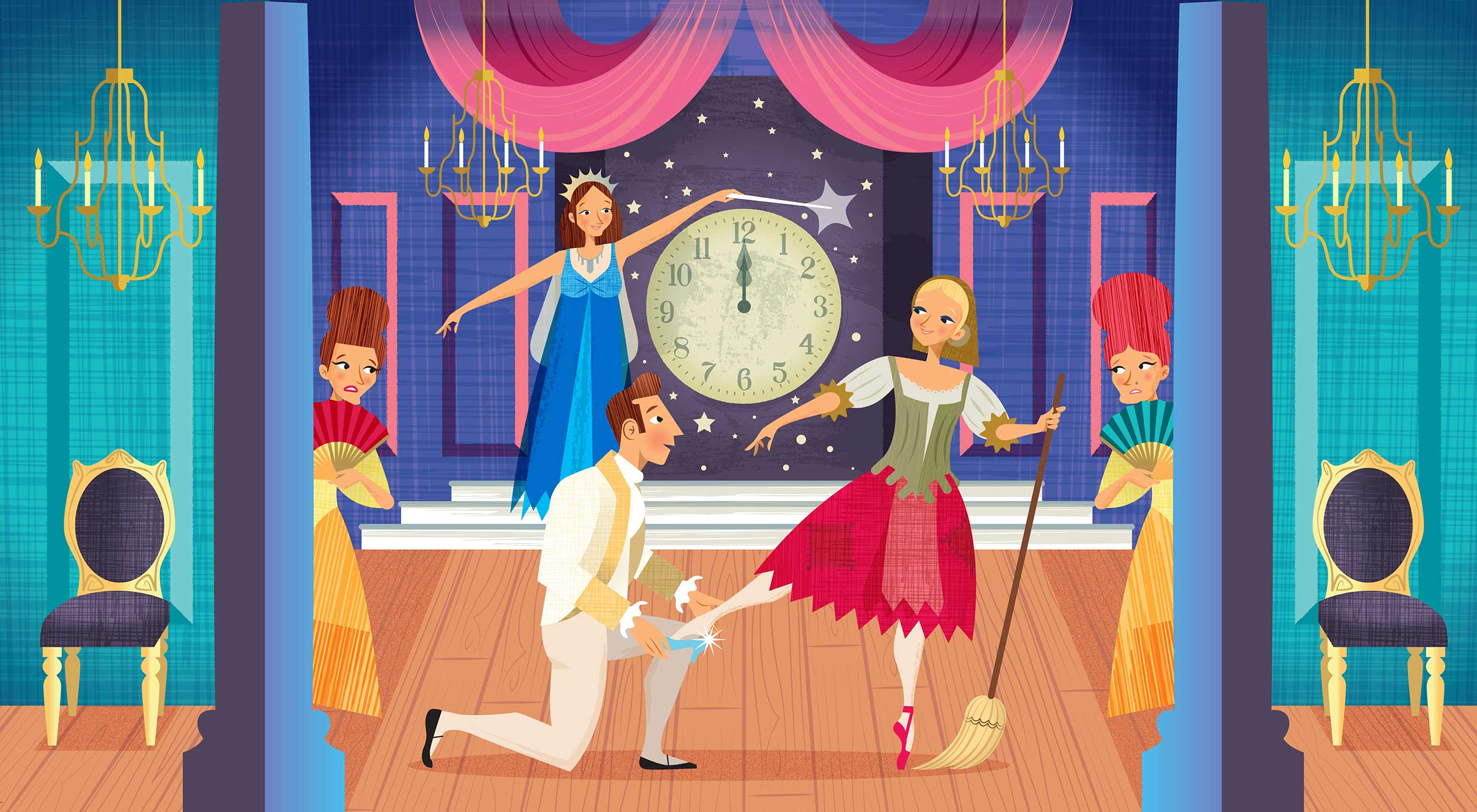 From the archive:
My First Ballet:
Cinderella
National Tour
1 hour 20 minutes including one interval
Following government advice about Coronavirus COVID-19, it is with great sadness that we announce that performances at The Peacock Theatre, Churchill Theatre, Wycombe Swan and Richmond Theatre have been cancelled.  The respective Box Offices (or the retailer from who you bought your tickets) will be contacting ticket buyers in due course. We thank you for your patience, understanding and support during this period of uncertainty.  Our thoughts and best wishes are with everyone who is being affected by this situation and we hope to see you again soon.
With a narrator to help the young audience follow the story, and a shortened version of Prokofiev's ravishing score, this is the perfect introduction to the magic of ballet, and a fantastic family day out.
Cinderella is tormented by her stepsisters and she can only dream of attending the Prince's glamorous Ball. Abandoned to an evening of drudgery, she is visited by her Fairy Godmother who transforms her into a glittering Princess who shall go to the Ball.
Since its creation in 2012, over 320,000 people have enjoyed our My First Ballet series. This unique collaboration between English National Ballet and English National Ballet School is choreographed by Ruth Brill and performed by students of English National Ballet School.
Main image: Illustration by Mark Ruffle.
CREATIVE TEAM
Gavin Sutherland
Music Arrangement
Patricia Doyle
Dramatic Associate
Synopsis
Act I
Poor Cinderella is kept locked away by her wicked stepmother. Cinderella's stepsisters taunt Cinderella with an invitation to the Prince's ball. Everyone leaves to prepare for the ball except Cinderella. Suddenly the Fairy Godmother appears and helps transform Cinderella into a glittering princess. The Fairy Godmother warns Cinderella that she must leave the ball by midnight or her dress will return to rags.
Act II
The stepsisters try to get the Princes' attention but are interrupted by the arrival of Cinderella. The Prince is captivated by this beautiful princess. They begin to dance until suddenly the clock strikes midnight. Cinderella rushes from the ball, losing one of her slippers. The Prince determines to find the mystery princess.
Both stepsisters arrive home and they show off to Cinderella. The stepmother interrupts announcing the arrival of the Prince. He offers the slipper to the two sisters who desperately try to make the slipper fit. The Prince notices Cinderella and offers the slipper to her – this time it fits! Cinderella and the Prince declare their love and they all live happily ever after.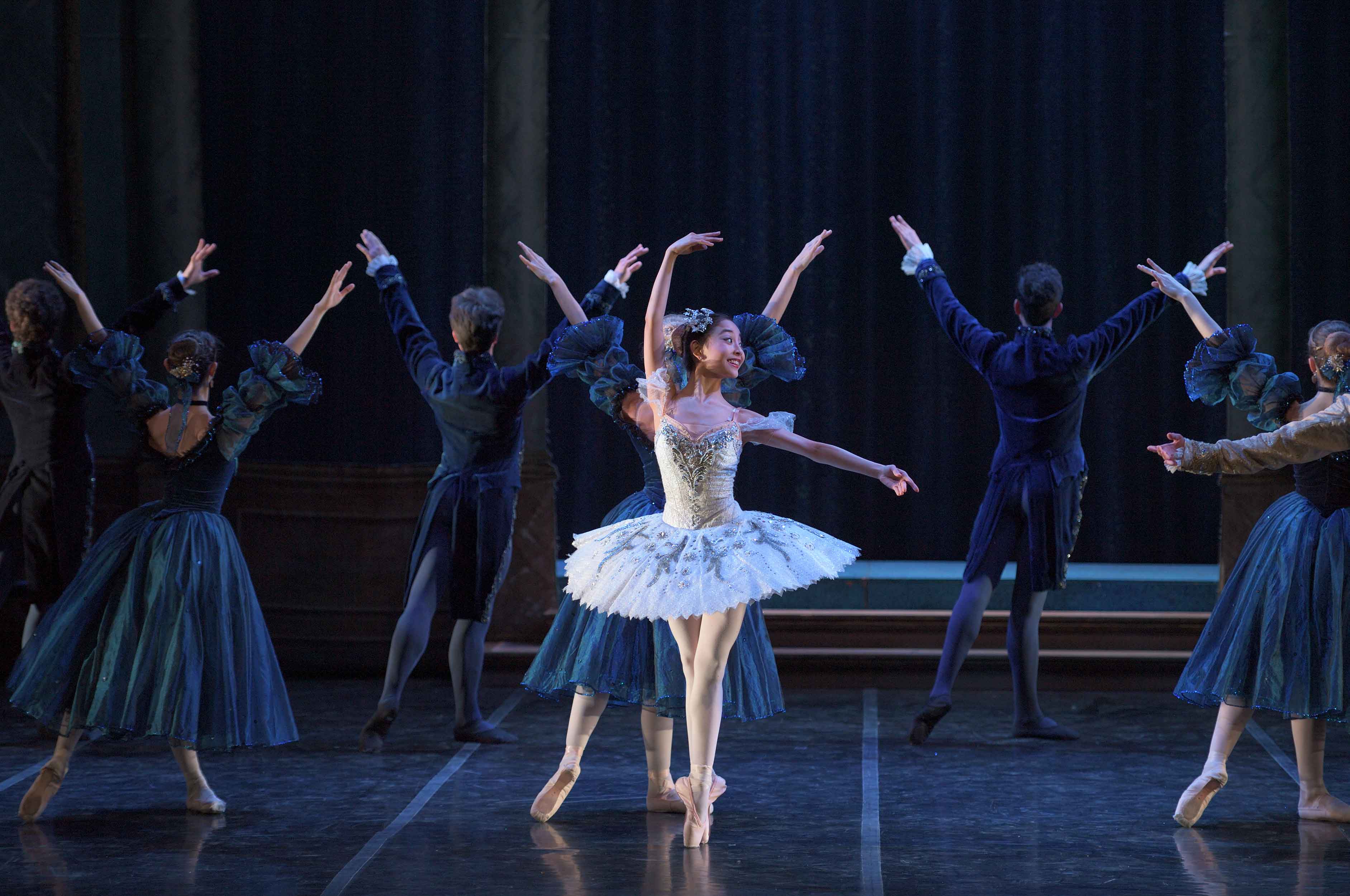 Reviews
"An enchanting first taste of ballet"
Culture Whisper on My First Ballet: Sleeping Beauty
Symbol Resources
English National Ballet are delighted to be working in partnership with Widgit to make ballet more accessible to children with learning difficulties and disabilities, by creating a range of symbol resources.
Widgit symbols support written text to make the meaning clearer and easier to understand. All of these resources are available to download for free (PDF format) and you will also find extra activities in our printed programmes at theatres throughout the tour.
The My First Ballet: Cinderella Symbol Resources are designed for use before, during and after performances.
Download now: