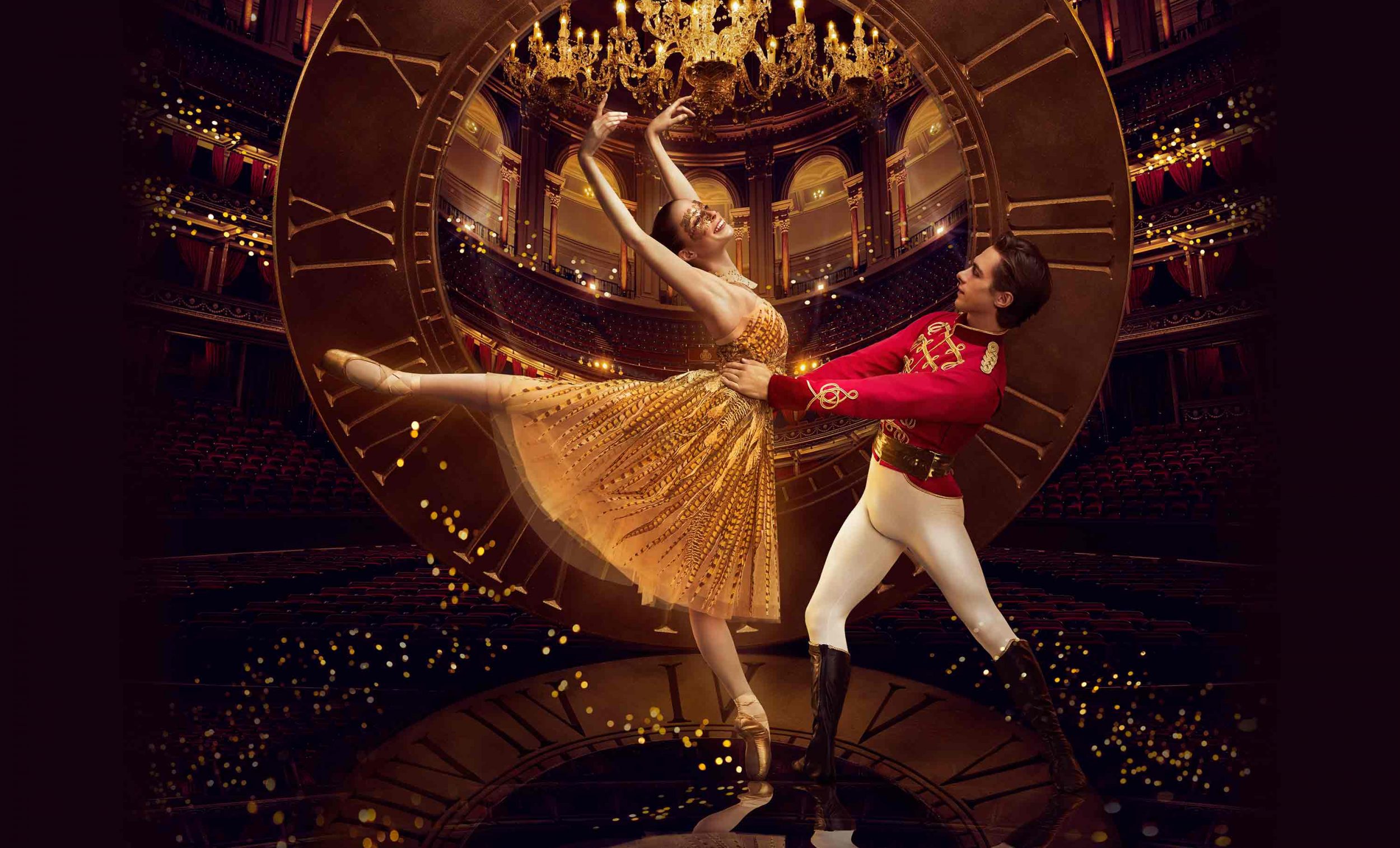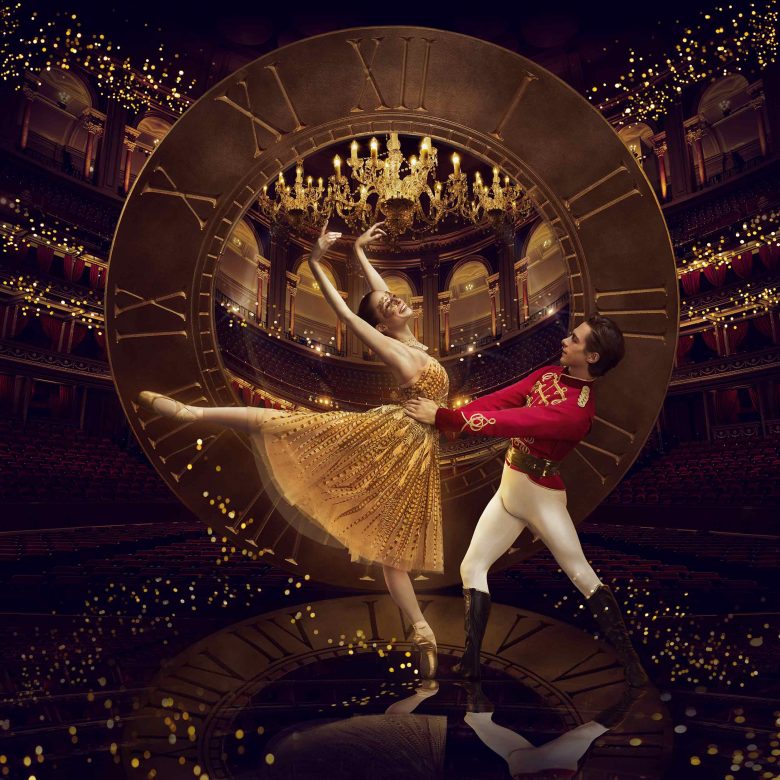 From the archive:
Cinderella in-the-round
Cinderella in-the-round
Christopher Wheeldon restages his sparkling production in-the-round.
The classic fairy tale becomes a truly spectacular ballet at the Royal Albert Hall with English National Ballet's biggest production to date.
Enter an enchanting kingdom where forest creatures live alongside princes, a growing tree appears to dance in the wind, and Cinderella's wit and generosity get her to the ball – with the help of a little bit of magic.
This inventive production combines magnificent sets and costumes, surprising theatrical tricks and lively choreography to delight, move and astound – all to the melodious tunes of Prokofiev's sublime score, performed by English National Ballet Philharmonic.
Award-winning choreographer Christopher Wheeldon originally created Cinderella to great acclaim for Dutch National Ballet and San Francisco Ballet: he and his collaborators now adapt it for English National Ballet and the grand space of the Royal Albert Hall. With over 130 dancers working on the production, a live orchestra, and plenty of surprises, it's sure to be magical.
A magical production

Financial Times
Presented by Royal Albert Hall and English National Ballet
Click here for Cinderella in Manchester and Southampton, Autumn 2019.
Main image: Emma Hawes and Francesco Gabriele Frola © Jason Bell. Art Direction and Design Charlotte Wilkinson Studio.
CREATIVE TEAM
Christopher Wheeldon
Choreography
Sergei Prokofiev
Music
Craig Lucas
Libretto
Julian Crouch
Design
Natasha Katz
Lighting Design
Basil Twist
Puppetry Design
Daniel Brodie
Projection Design
Jacquelin Barrett
Assistant to the Choreographer
Jason Fowler
Guest Repetiteur
Sandrine Leroy
Guest Repetiteur
Oliver Haller
Costume Associate
Frank McCullough
Scenic Associate
Gabriel Aronson
Projection Associate
Michael Odam
Lighting Associate
Dan Street
Lighting Programmer
Leo Flint
Video Programmer
Sungho Jeong
Video Operation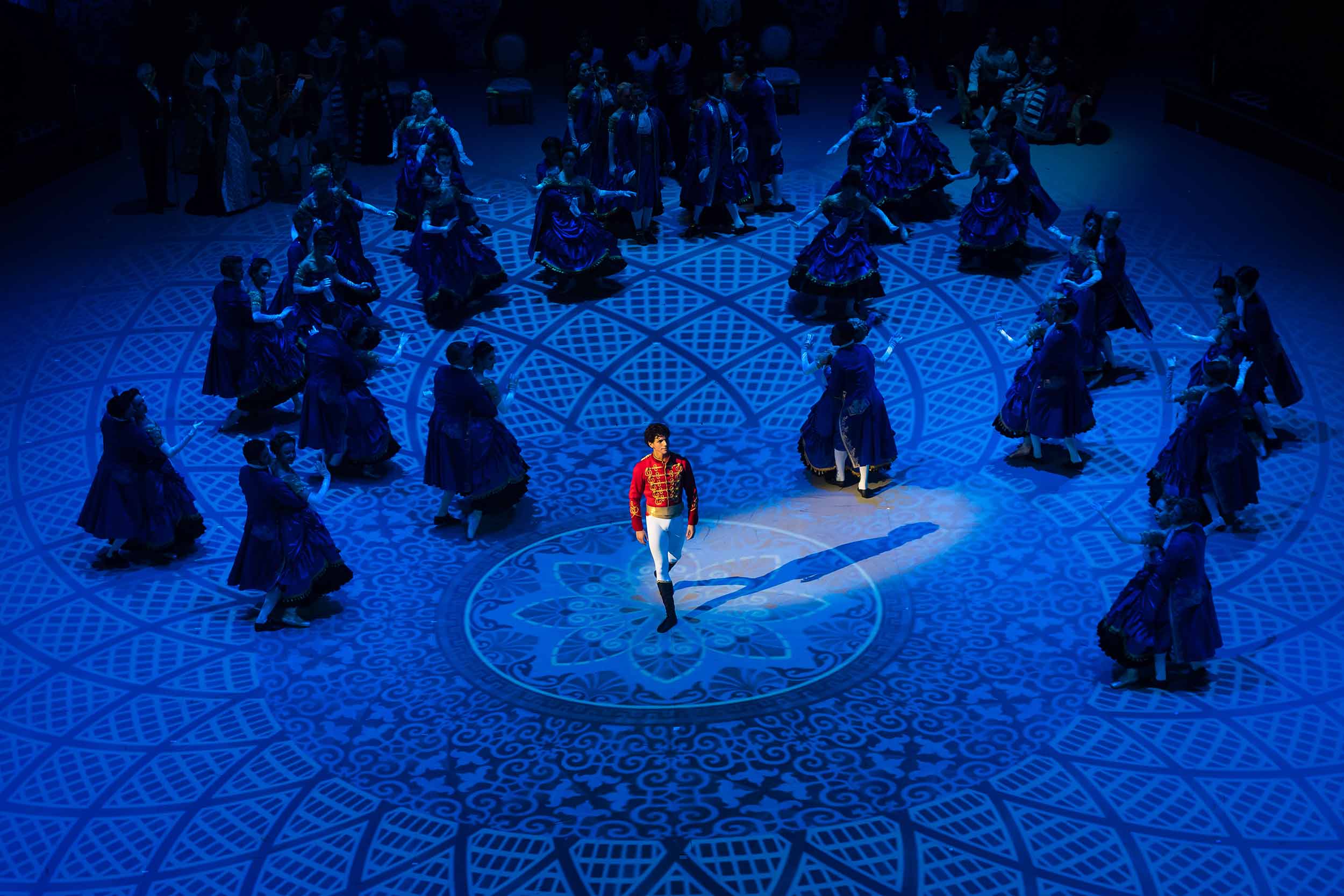 Reviews
---
"There's magic in ENB's new in-the-round staging... a story full of dark fantasy that's high on romance with a strong original feel"
"There is no shortage of spectacle"
"A spectacular show, full of colour, humour and romance"

Access All Areas
Become a member to get access to exclusive events
Your support makes a vital contribution to English National Ballet's core work, helping to nurture and develop our dancers and musicians who create some of the most extraordinary, high quality ballet performances.
Credits
Cinderella in-the-round is generously supported by
Ceri & Doug King, Lady Rosemary Buchanan, Sue Butcher, and Susan & Brian Carter
The Beaverbrook Foundation