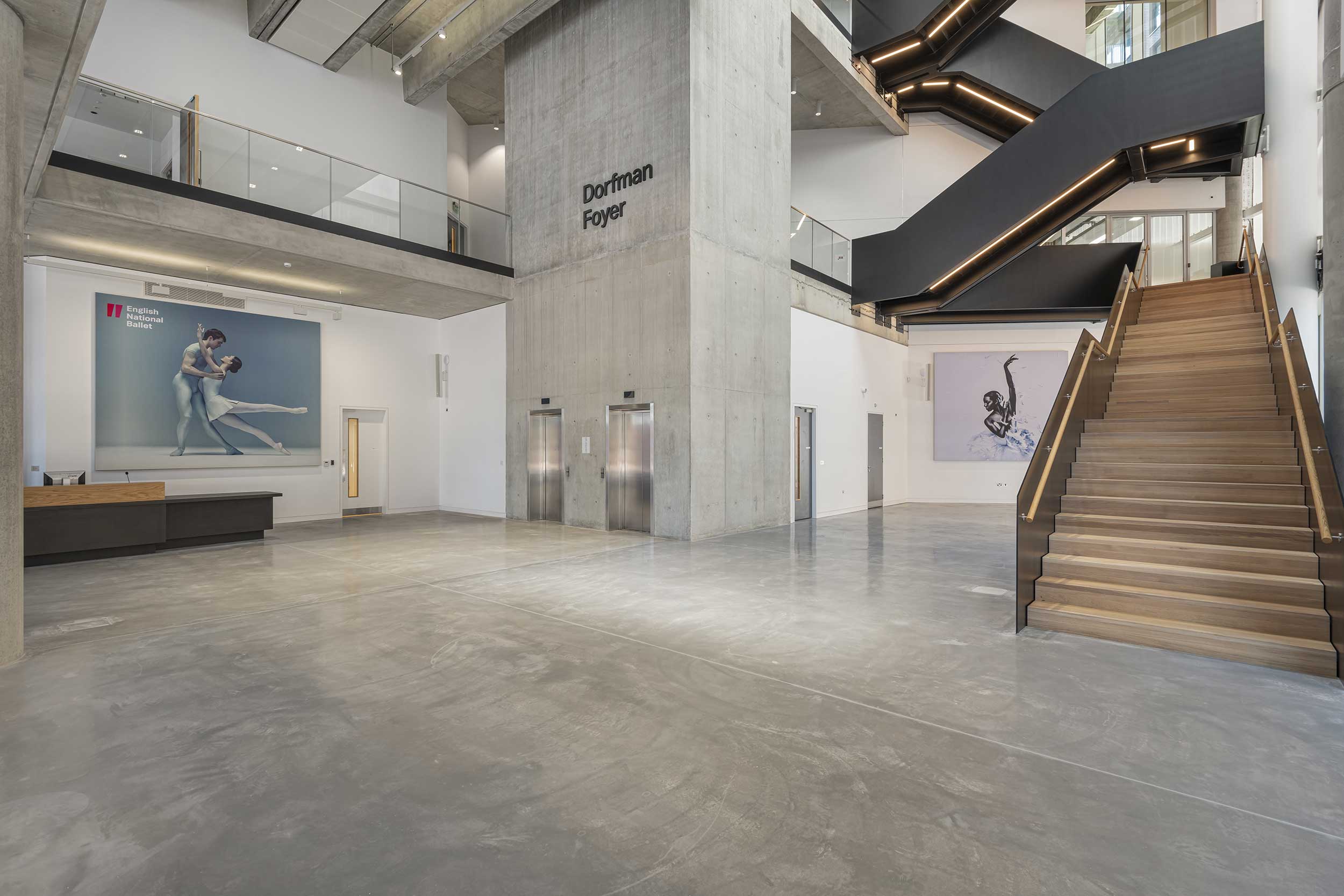 The Mulryan Centre for Dance is a modern, contemporary, award-winning arts building, making it a fantastic setting for filming and photoshoots.
Key spaces for shoots at the Mulryan Centre for Dance include:
• Holloway Production Studio: a large black box technical production studio with floor space of 26m x 19m and a 4 floor fly-tower. This space has a wide range of technical capabilities and potential set-ups and has direct access to a large loading bay.
• Rehearsal Studios: large and bright dance rehearsal studios with sprung dance flooring, ballet barres and mirrors. This space is perfect for fashion photoshoots as well as filming of dance and movement pieces.
• Dorfman Foyer and Wigoder Gallery: Our Dorfman Foyer features a large contemporary staircase, concreate flooring and pillars with a mezzanine floor overlooking the foyer.
• Roof Terrace: 4th floor modern roof terrace with city-scape views and back-lit light wall
• Breakout/ unusual spaces: we have several office and green room spaces available to hire that can be used for costume/make-up, green room, catering and production offices. We also have non-conventional spaces such as costume workshops and staircases.
If you would like to enquire about filming and photography at the Mulryan Centre for Dance then please fill in an enquiry form below and a member of our team will get back to you.