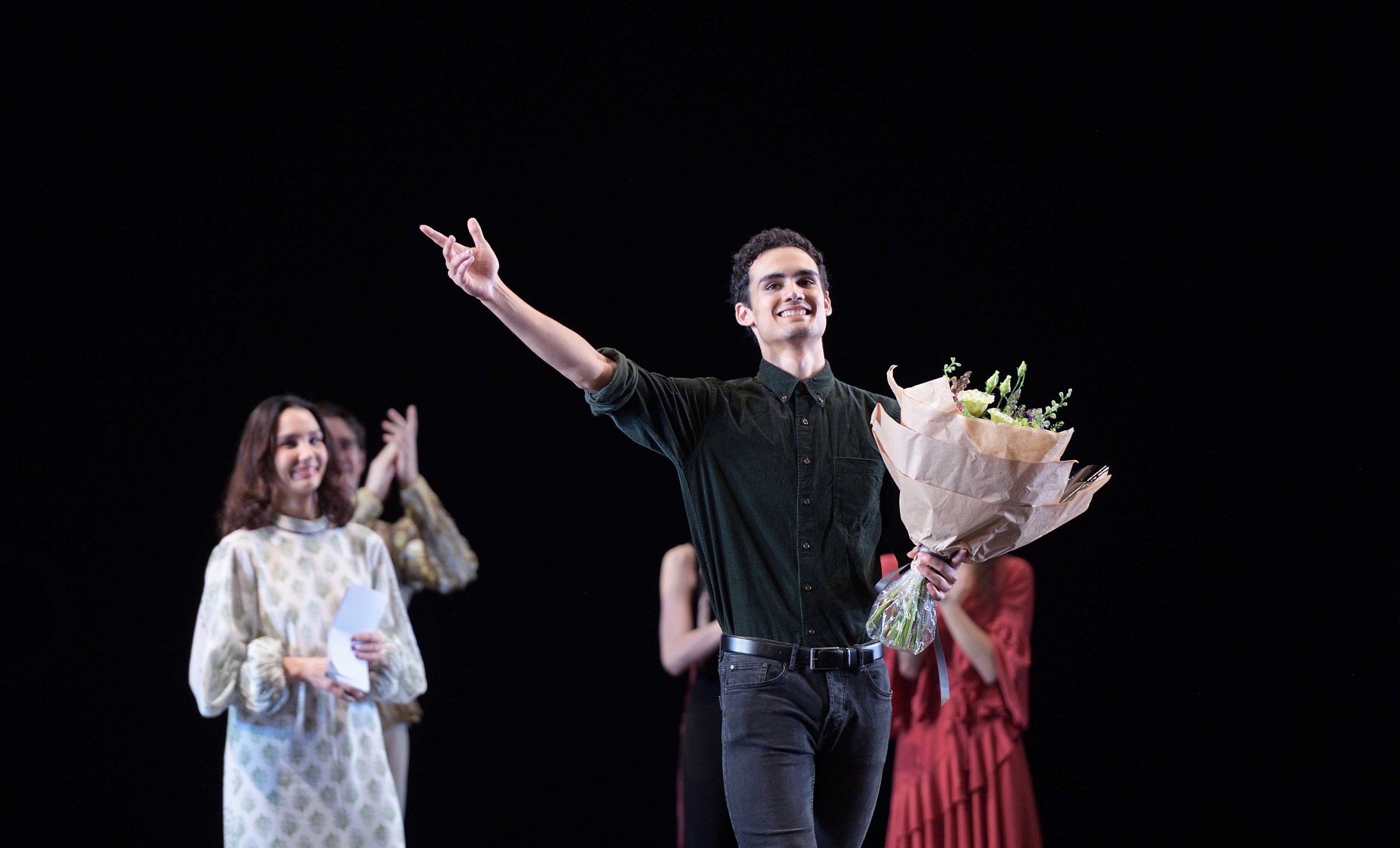 The winner of Emerging Dancer 2018 is Daniel McCormick
12 Jun 2018
Last night, we were pleased to announce the winner of the 2018 Emerging Dancer Award is Daniel McCormick.
Having performed a classical pas de deux from Le Corsaire with partner and fellow finalist Francesca Velicu, and Leatherwing Bat, a contemporary solo by Trey McIntyre, Daniel was announced as the winner on stage at the London Coliseum by our Artistic Director, Tamara Rojo. The thrilling evening of dance was livestreamed to audiences across the world last night.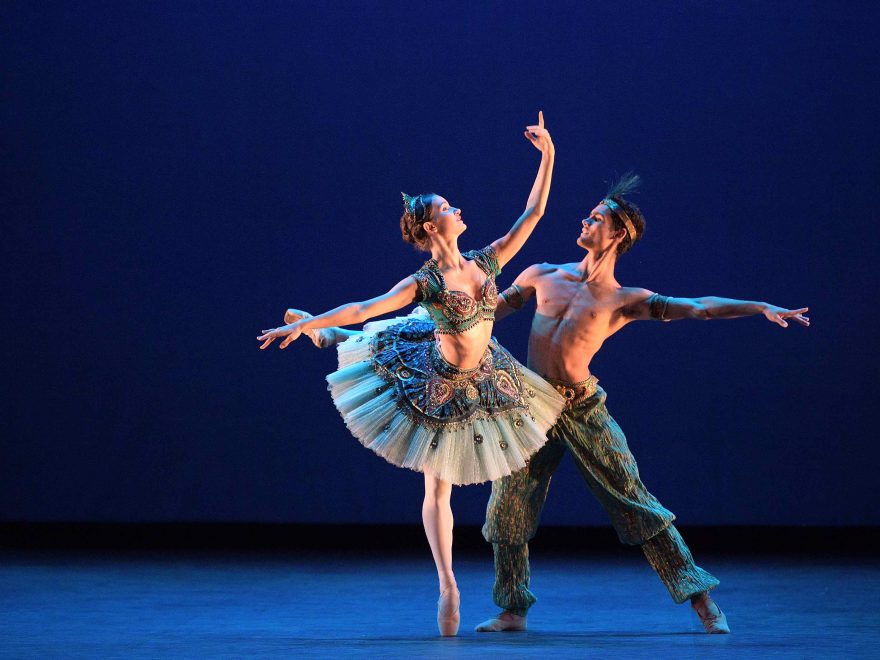 Francesca Velicu and Daniel McCormick performing Le Corsaire pas de deux for Emerging Dancer 2018 © Laurent Liotardo.
On winning, Daniel McCormick said:
"Winning this award was completely unexpected, my colleagues on stage with me tonight are so immensely talented. It's a dream to perform on the stage of the London Coliseum – a place with such history and beauty – and it's an honour to come to London and perform for this fantastic audience. I'm now ready to work harder than ever to prove why I won this prize."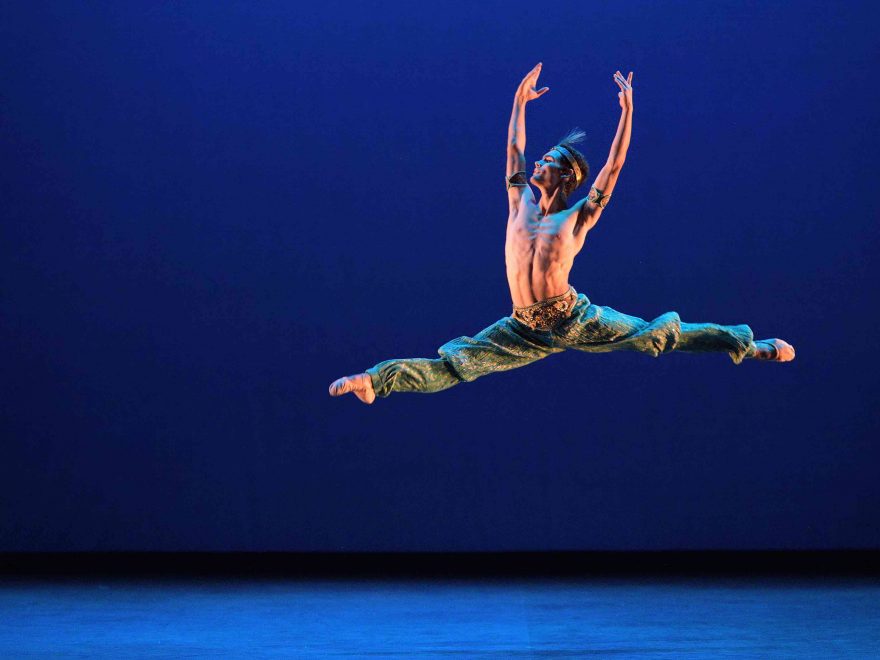 Daniel McCormick performing Le Corsaire pas de deux for Emerging Dancer 2018 © Laurent Liotardo.
See a few of the audience comments on Daniel's performance:
Terrific #ENBemerging dancer competition tonight. Loved @nancypoop's contemporary piece Toccata for @frenchtoast1658 (loved @frenchtoast1658 ) but Daniel McCormick was a very clear winner. Turning faster than Steven McRae, he'll break hearts and stun audiences!

— Lee McLernon (@bangorballetboy) June 11, 2018
https://twitter.com/HenryNewman/status/1006289083654688768
Just saw Daniel McCormick win the ENB emerging dancer 2018 title at the Coliseum. He danced Ali in the pas de deux from Act 2 of Corsaire. I've seen many Corsaires, but I've never seen that part danced so well. Brilliant. #ENBEmerging

— Roger Helmer (@RogerHelmerMEP) June 11, 2018
I absolutely love @ENBallet's #EmergingDancer awards, and love most of all that it is broadcast live online! I said if Daniel McCormick didn't win I would eat my laptop. Luckily I did not have to do that. Congratulations all! #ENBEmerging

— Molly Fred (@hoveringlife) June 11, 2018
Update: my favourite won! That Corsaire solo. Wow. Congrats Daniel McCormick. All the finalists were excellent but Precious Adams is clearly going to be one to watch too. #ENBEmerging https://t.co/SfZTJVXEGN

— Verity Wilde (@WildeV) June 11, 2018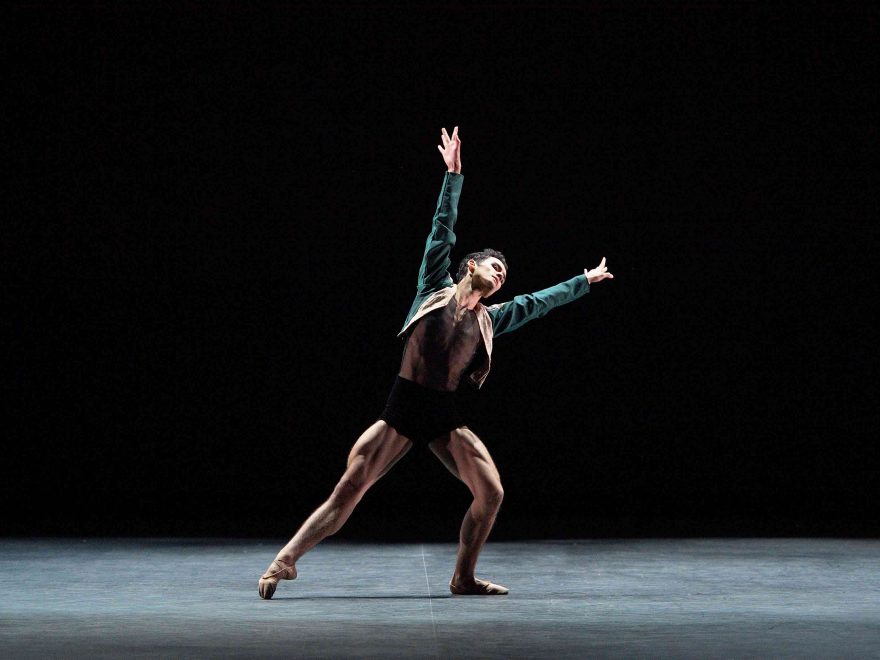 Daniel McCormick performing Trey McIntyre's Leatherwing Bat for Emerging Dancer 2018 © Laurent Liotardo.
The evening also saw Georgia Bould named as the recipient of the Corps de Ballet Award, acknowledging her exceptional work over the last year, while Alice Bellini was awarded the People's Choice Award, as voted for by members of the public.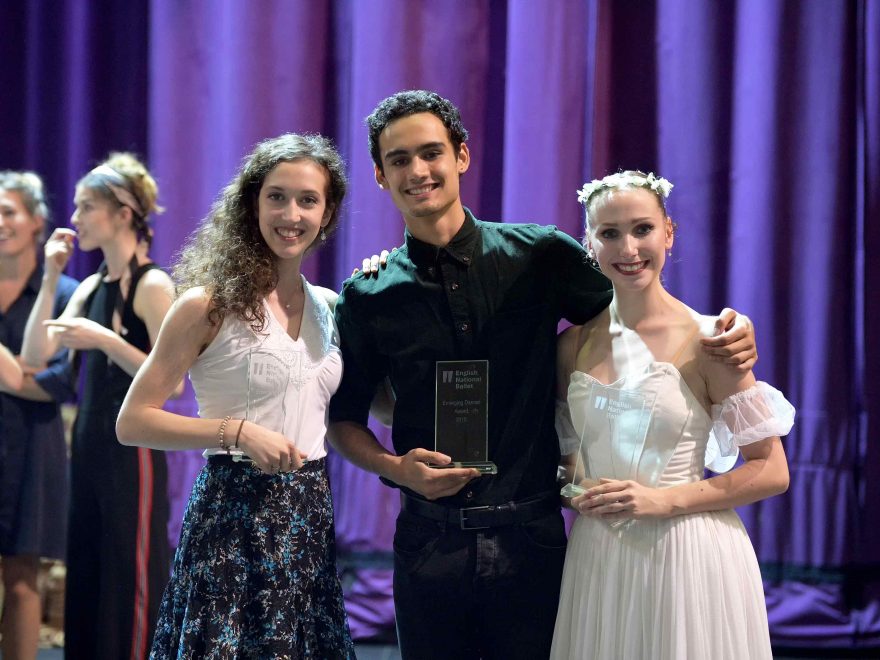 2018 winners: Alice Bellini (People's Choice Award), Daniel McCormick (Emerging Dancer Award) and Georgia Bould (Corps de Ballet Award) © Laurent Liotardo.
Daniel McCormick was selected as this year's winner by a respected panel of judges: joining our Artistic Director Tamara Rojo was Julio Bocca, Lauren Cuthbertson, Johan Kobborg and Kerry Nicholls. On the decision, Tamara Rojo said:
"It's wonderful to have Emerging Dancer as a platform to celebrate the talent of English National Ballet's young dancers. The standard we saw on stage tonight has been extraordinary. It was incredibly hard to pick a winner but the judges felt that Daniel had that little bit extra. He's special, he has a hunger to continue to learn, an openness to all the different styles English National Ballet has, and such courage as a young dancer to put himself out there."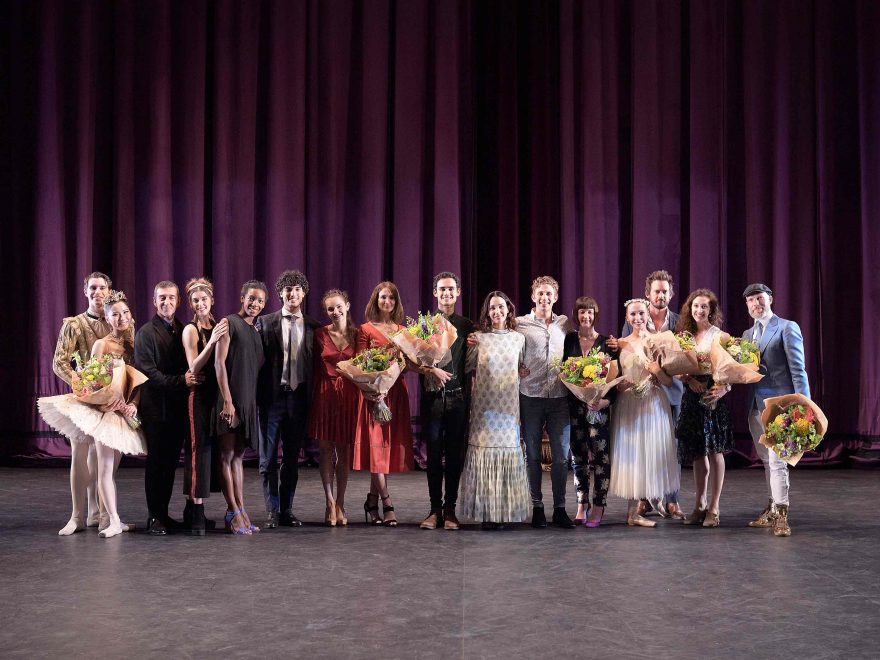 The 2018 Emerging Dancer finalists, winners and judges © Laurent Liotardo.
Bravo Fernando!!!!!!!!!!

Ana Noya (on Facebook)
Well done Giorgio fantastic!

Lynda Shaw (on Facebook)