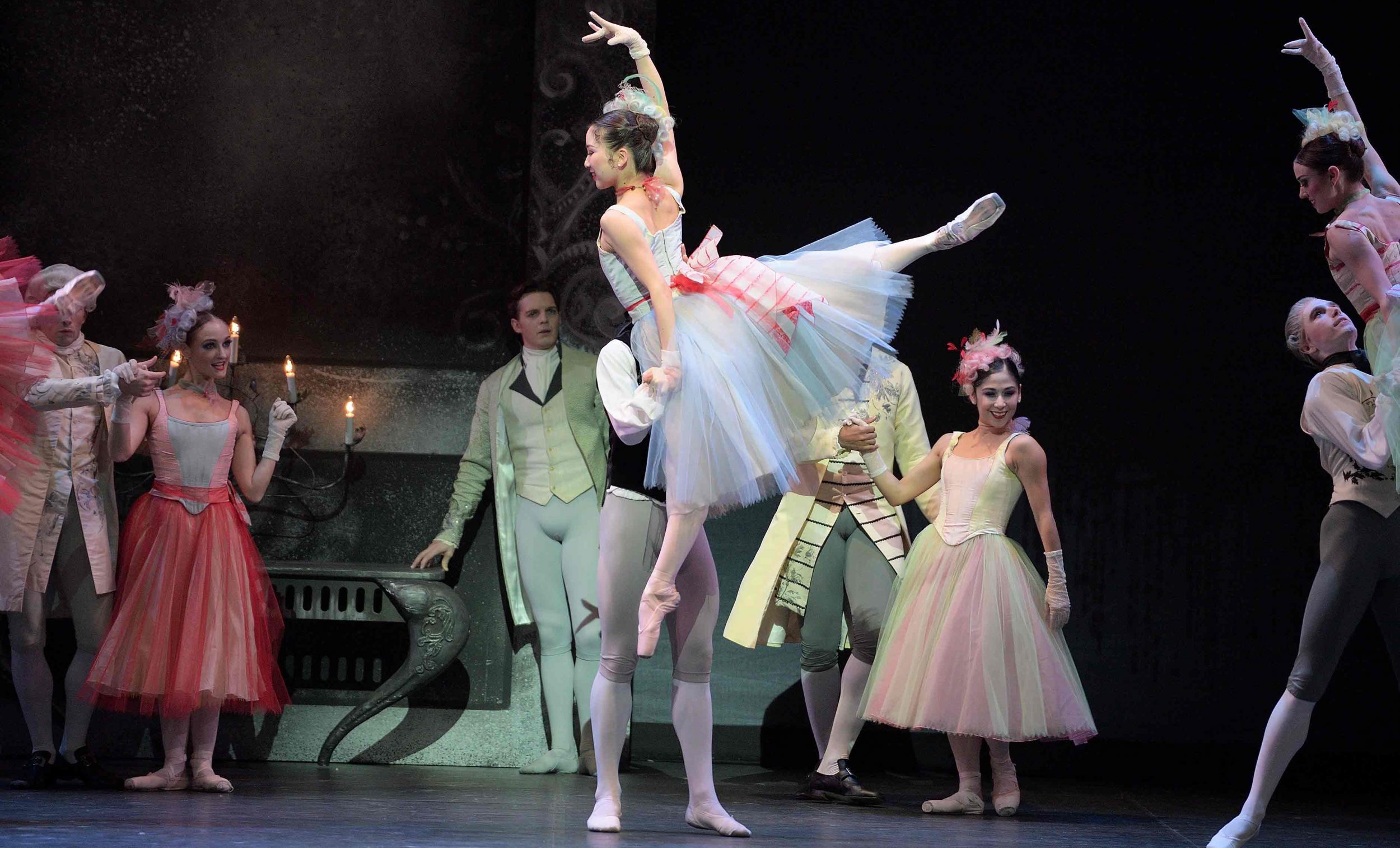 Spot the tunes in Manon
19 Oct 2018
When Kenneth MacMillan started work on his ballet version of Manon, rather than use the scores from Giacomo Puccini's opera Manon Lescaut or Jules Massenet's opera Manon, he chose to cherry-pick pieces of music written by the latter. This includes sections from some of Massenet's other operas, oratorios, art songs and orchestra suites.
Ballet pianist Hilda Gaunt helped MacMillan gather all the pieces of music, which were then orchestrated by British composer Leighton Lucas. In 2011, the score was reworked by Martin Yates, to unify it further and make it support the drama onstage further.
"The romance and drama of Massenet's music gave MacMillan the musical sound world that would reflect the drama of his ballet" says Yates. "It demonstrates perfectly his complete understanding of the function of dramatic music".
Have a listen to some of the featured tunes. It sure is a musical treasure trove!
1. "Vive amour qui rêve" from Massenet's opera Chérubin 
The title means "long live love that dreams" in French.
2. "Crépuscule"
This art song provides the main theme for the title character: it appears in all three acts when she enters the scene. The title means "dusk" in French.
3. "Élégie" from Les Érinnyes
This is taken from the 1876 revival of a French verse drama. This music recurs throughout all three acts of Manon.
4.  "Ouvre tes yeux bleus"
This sweet song, set to a love poem by Paul Robiquet, goes "Open your blue eyes, my darling". For the ballet, it has been transformed into a sweeping piece of music for orchestra and become the soundtrack to the famous bedroom pas de deux
5. "Nocturne" from Massenet's opera La Navarraise
This piece takes on a more sensual and dark overtone in the ballet: it is performed while Manon dances with seven men and her older lover Monsieur GM in the second act.
6.  Introduction to Act I of the opera Don Quichotte
This music opens Act III of Manon, set on the quays of New Orleans where town people, beggars and sailors witness the arrival of recent deportees from France, including Manon.
7. "L'extase de la Vierge" from La Vierge
This is an oratorio in four scenes, recounting the story of the Virgin Mary from the Annunciation to her death. The orchestral version features in the final, heart-wrenching scene of Manon.
Hear the full haunting score of Manon, played live by English National Ballet Philharmonic, when we tour this masterpiece to Manchester, Milton Keynes, Southampton and London until 20 January 2019. Book your tickets now.