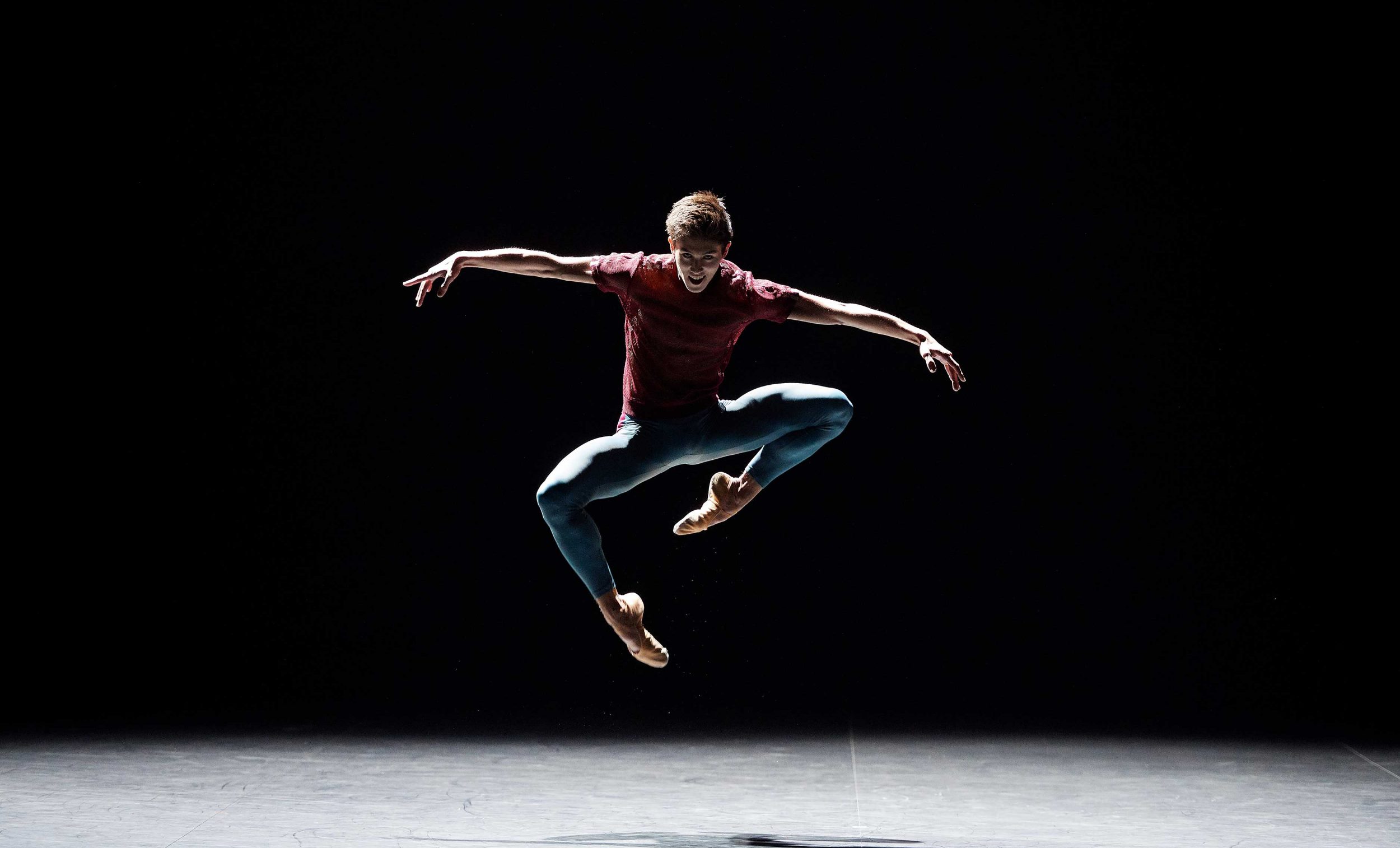 Rave reviews for Voices of America
17 Apr 2018
Our new mixed bill of raw American-style neo-classical ballet opened last week at Sadler's Wells to rave reviews!
Featuring two works by William Forsythe: Playlist (Track 1, 2), his first new work for a UK ballet company in over 20 years, and Approximate Sonata 2016, alongside a reworking of Aszure Barton's Fantastic Beings and Jerome Robbins's predatory The Cage, Voices of America is not to be missed.
Here is what the press and audiences have been saying.
★★★★★ "A joyful surprise" – The Independent
"An excellent showcase for the company as a whole" – New York Times
★★★★ "ENB are looking more finessed and adventurous in this all-American programme than I have seen them in years. Better yet, I have never seen them having so much fun." – The Guardian
★★★★ "Showed ENB on bold form – connected, synchronised and firing on all cylinders… a cleverly curated programme" – The Daily Telegraph
★★★★ "A punchy programme of contemporary ballet delivered with the style we've now come to expect from this classy, confident company." – The Arts Desk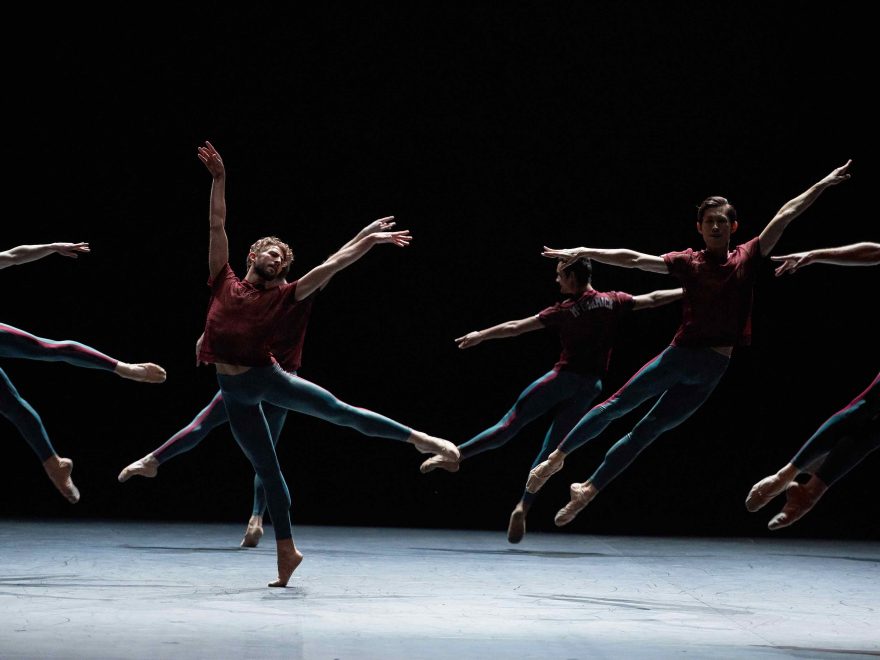 Giorgio Garrett and English National Ballet in Playlist (Track 1, 2) by William Forsythe © Laurent Liotardo.
Playlist (Track 1, 2)
The world premiere that's making waves. William Forsythe's newest creation Playlist (Track 1, 2) "mashes together club music and classicism to create a banger of a hit" (The Guardian), and "shows off the chops of ENB's superb crop of male soloists" (The Arts Desk).
The result? "An absolute thrill" (The Daily Telegraph), "a masterly showstopper" (The New York Times), and a "firecracker finale" (Financial Times). You'll be whooping and dancing in your seats!
William Forsythe's new "Playlist (Track 1,2)" for @ENBallet is the pop ballet that every company dreams of having—accessible, infectious, exhilarating—with the rigour + classical precision of a masterclass in batterie + allegro work, performed by 12 superb male dancers.

— Roslyn Sulcas (@rsulcas) April 13, 2018
@enballet on top form with #ENBAmerica program – but the men stole the show in Playlist, raising… https://t.co/magH1FzInK

— IAIN MACKAY (@iainmackaydance) April 14, 2018
#ENBAmerica @ENBallet fantastic ensemble dancing, enjoyed each piece but oh my goodness #Playlist was superb, I want to see it again…and again!

— Claytonia (@CJessicaC65) April 13, 2018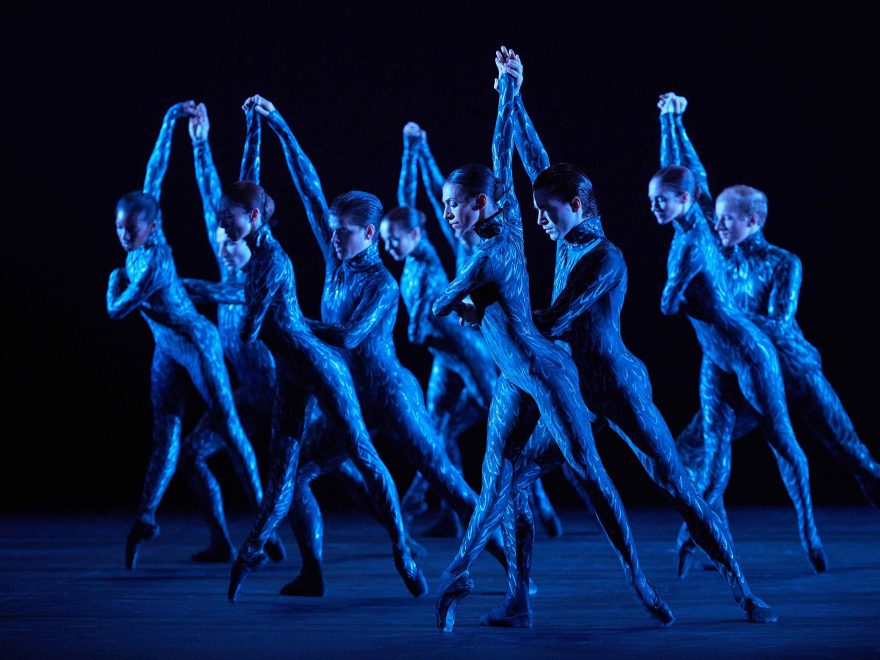 English National Ballet in Fantastic Beings by Aszure Barton © Laurent Liotardo
Fantastic Beings
Following its premiere in 2016's She Said programme, Aszure Barton's Fantastic Beings is back, and is "a keeper… endlessly intriguing and ultimately exhilarating" (The Stage).
"Featuring all manner of slinky, sensual creatures" (Evening Standard), this inventive work is "a feast for the senses" (The Daily Express), and an "otherwordly celebration of the possibilities of the human form" (The Daily Telegraph).
First interval here at @Sadlers_Wells #ENBAmerica 🇺🇸 Fantastic Beings was everything I didn't know I needed to see- bravo @aszurebarton & @ENBallet

— Jessica- DaretoDance (@daretodanceblog) April 12, 2018
Blown away by Fantastic Beings choreographed by @aszurebarton. One of the pas de deux in particular was simply breathtaking. And the costumes at the end made the dancers look like they were made of smoke – so effective.

— Poppy Popkin (@PoppyPopkin) April 12, 2018
Superlative evening of dance from @ENBallet in their #ENBAmerica program! Style and confidence in excess. Credit to @sutherlandgavin – gorgeous music from you and the orchestra (esp. #FantasticBeings)

— Gavin William McCaig (@gavmcc15) April 16, 2018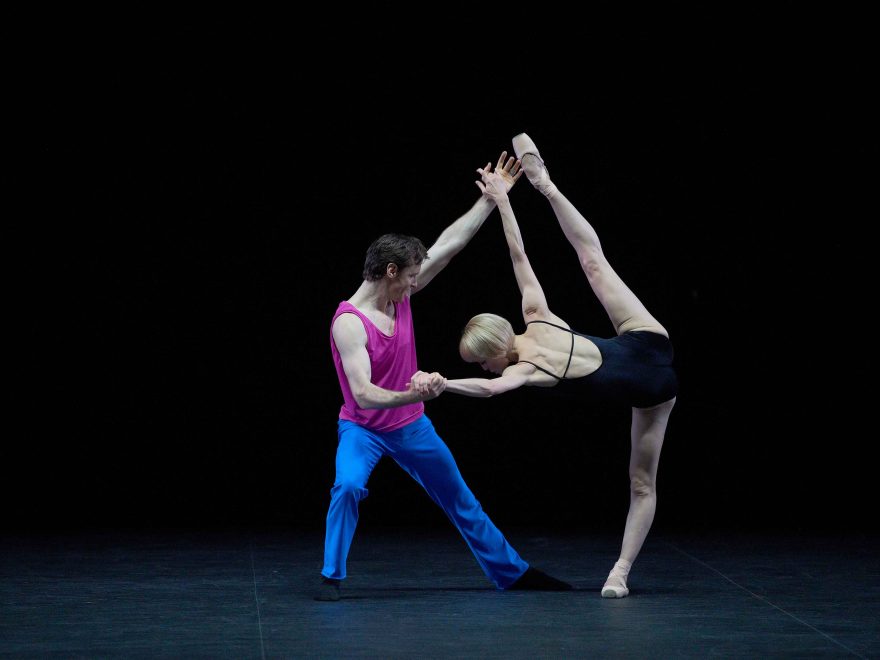 Tiffany Hedman and James Streeter in Approximate Sonata 2016 by William Forsythe © Laurent Liotardo.
Approximate Sonata 2016
The mixed bill also includes Forsythe at his vintage best with this reworking of a 1996 "peculiar, witty piece based on a series of intricate pas de deux" (The Daily Telegraph).
Deconstructing the classical ballet vocabulary, expect "a distinctly rehearsal vibe… seemingly casual yet tightly constructed, sensuous too" (The Times).
What I so enjoyed about Approximate Sonata 2016 @ENBallet @Sadlers_Wells is variations on its v human & not just dance couples: kinetic dialogues marked by exuberance, elegance or effort, playful chemistry or selfishness vs connection.

— Donald Hutera (@DonaldHutera) April 15, 2018
Blown away by @ENBallet performing William Forsythe's Approximate Sonata. Pure class.

— Cindy Sughrue (@CindySughrue) April 12, 2018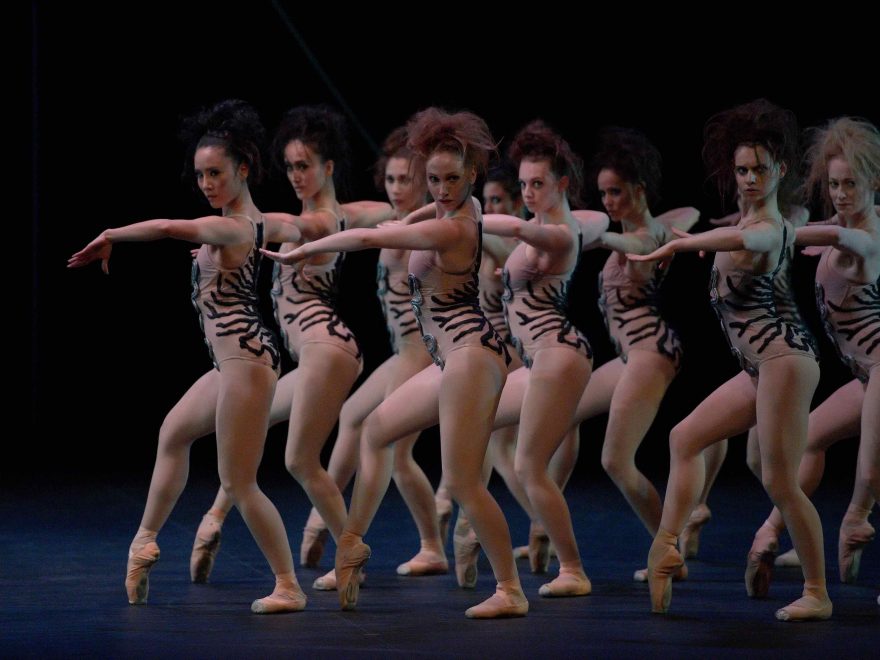 English National Ballet in The Cage by Jerome Robbins © Laurent Liotardo
The Cage
To commemorate the centenary of Jerome Robbins, his powerful The Cage completes the bill. This "lurid slice of pulp sci-fi… shows insect women preying on men" (The Independent).
For The Times, it is "a bonkers female revenge fantasy". "Compelling… The supporting cast of she-insects are splendidly otherwordly and convincing." (The Arts Desk). "It's potent stuff" (The Stage).
Saw #ENBAmerica @Sadlers_Wells last night. All four pieces absolutely brilliant in their different ways. Want to go and see the whole lot again tomorrow!

— Rebecca O'Hara (@rebsohara) April 15, 2018
#VoicesofAmerica @Sadlers_Wells with @ENBallet so much shimmying then Robbins with his queen Bees in #TheCage but wait for it-12 men dancing to Lioness Babe. So hot. Hot. Hot. Liked a lot. Lot.Lot.

— Rebecca Farrow (@BeccaFarrow1) April 12, 2018
@ENBallet makes The Cage look so fresh. Thank you!

— Cindy Sughrue (@CindySughrue) April 12, 2018
To top it off, William Forsythe himself joined our dancers on stage for the curtain call last week, and surprised us with a dance:
https://www.instagram.com/p/BhhxMHBHbpR/?taken-by=balletfriendsofficial
There are still tickets available for the last performances of Voices of America, on until 21 April at Sadler's Wells. Get your tickets now.