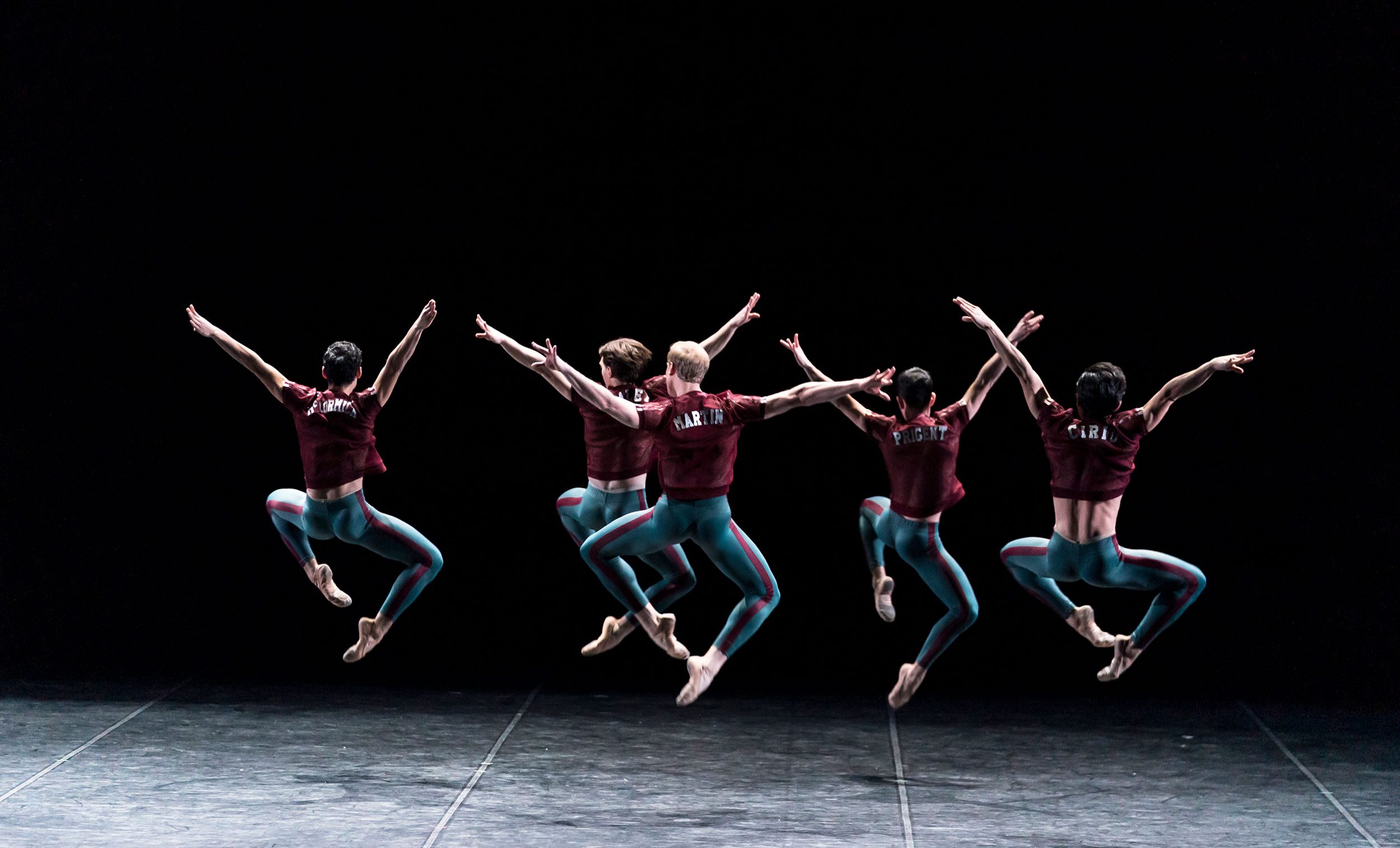 2020/2021 Season Announcement
28 Jan 2020
Following our 70th Anniversary Gala earlier this month, we look to the future by announcing our new 2020/2021 season. Highlights include: Tamara Rojo's first foray into choreography and direction as she adapts Raymonda, a triple bill of works by William Forsythe, and the 10th Anniversary of our Dance for Parkinson's programme.
Tamara Rojo CBE, Artistic Director of English National Ballet, will create a new version of the classic 19th century ballet, Raymonda, after Marius Petipa.
Rojo adapts the three-act production for today's audiences, revisiting an important but rarely performed work of the ballet canon which is not, in its entirety, in any other UK dance companies' repertoire.
She brings the story into the setting of the Crimean war. Drawing inspiration from the ground-breaking spirit and work of the women supporting the war effort, including Florence Nightingale (in her bicentennial year), Rojo recasts Raymonda as a young woman with a calling to become a nurse. With a new narrative and developed characterisation bringing women's voices to the fore, this Raymonda introduces a heroine in command of her own destiny.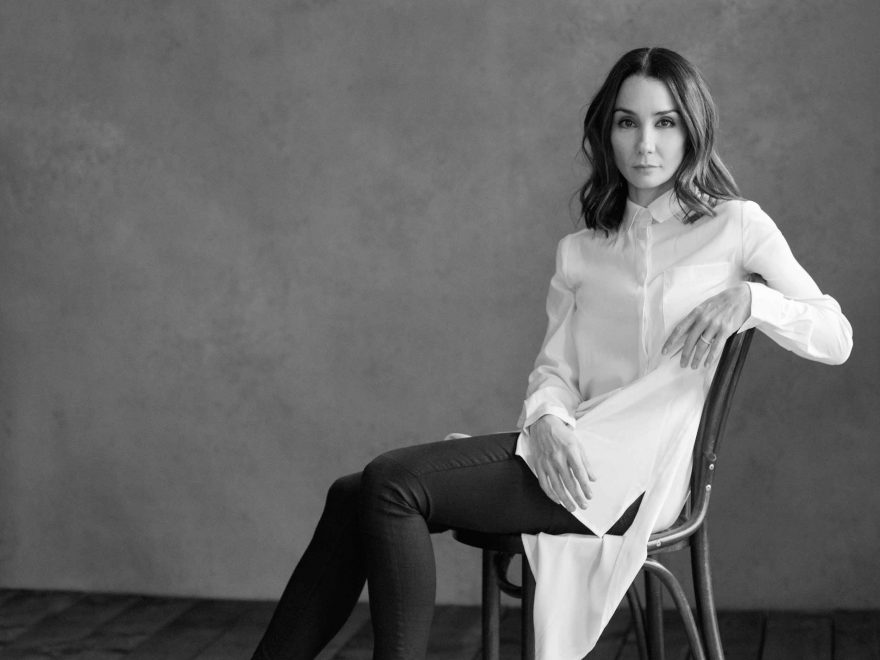 Tamara Rojo © Karolina Kuras.
Tamara Rojo CBE said:
It continues to be a part of my vision for English National Ballet to look at classics with fresh eyes, to make them relevant, find new contexts, amplify new voices and ultimately evolve the art form.

Raymonda is a beautiful ballet – extraordinary music, exquisite and intricate choreography – with a female lead who I felt deserved more of a voice, more agency in her own story. Working with my incredible creative team, I am setting Raymonda in a new context and adapting the narrative in order to bring something unique, relevant and inspiring to our audiences.

I have truly enjoyed delving into the creative process of adapting and choreographing a large-scale ballet and have been inspired by Florence Nightingale's drive and passion.
Rojo brings together a stellar production team for Raymonda with costume and set design by Antony McDonald, lighting design by Mark Henderson, dramaturgy by Lucinda Coxon, character dances by Vadim Sirotin, and choreology research and advice on the Sergeyev notation by Doug Fullington.
Alexander Glazunov's original score, with music arrangement by Gavin Sutherland, will be performed live by English National Ballet Philharmonic. Raymonda is a co-production between English National Ballet and Finnish National Ballet.
Furthering our commitment to UK touring, the world premiere of Raymonda will take place at Manchester Palace Theatre (15 – 17 October) before performances at The Mayflower Theatre, Southampton (21 – 24 October), Milton Keynes Theatre (28 – 31 October) and then at the London Coliseum (7 – 16 January).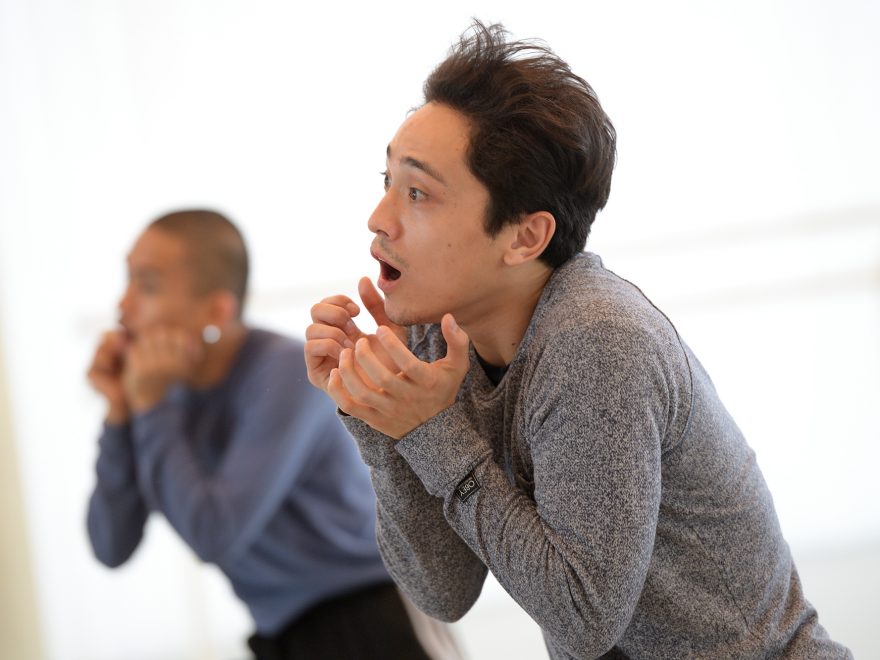 Jeffrey Cirio in Creature R&D © Laurent Liotardo
Also touring this season is Creature by Akram Khan, in London, Bristol and Chicago.
A co-production between English National Ballet and Opera Ballet Vlaanderen, this is Khan's second full length ballet and follows the success of Giselle, which, since it was first performed in 2016, has been seen live by over 109,000 people through tours to twelve cities, in the UK and internationally.
Following the world premiere of Creature at Sadler's Wells, London in April 2020, further performances will be given at the theatre in November (11 – 14) and at the Bristol Hippodrome (18 – 21 November).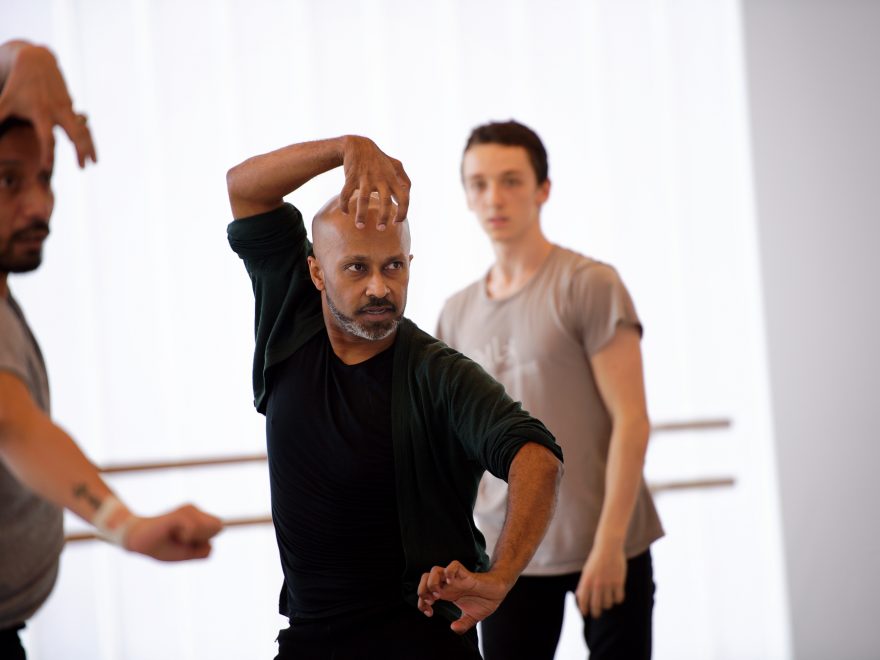 Mavin Khoo, Akram Khan and Noam Durand in Creature R&D © Laurent Liotardo
As part of our commitment to taking the best of British ballet to audiences overseas, Creature will receive its international premiere at Chicago's Harris Theater in March 2021 during a tour which also sees performances of Akram Khan's Giselle, presented by Danse Danse, at Salle Wilfrid-Pelletier, Place de Arts in Montreal.
Summer 2021 will see further international touring for the Company, additional information to follow in due course.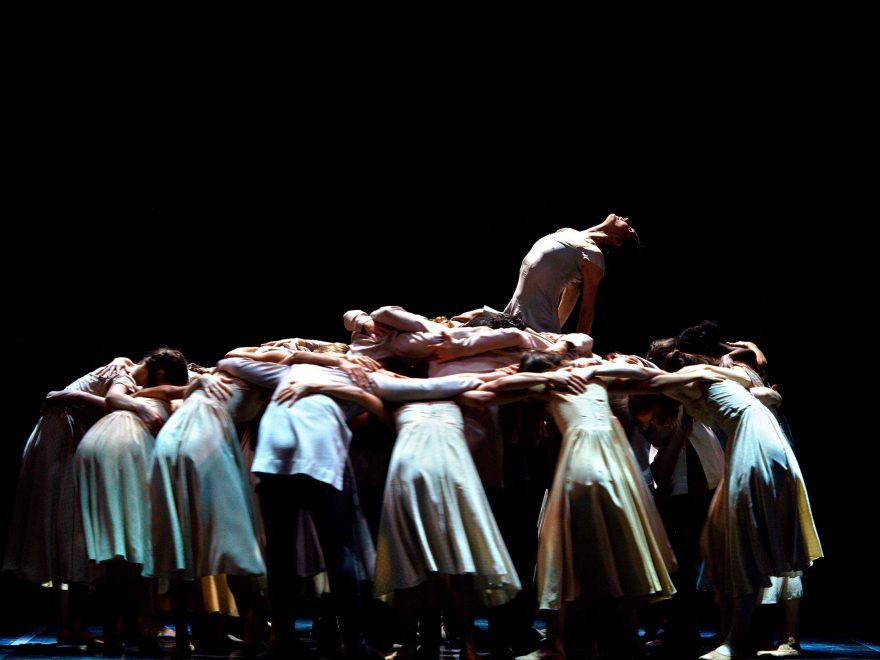 Tamara Rojo in Akram Khan's Giselle © Laurent Liotardo.
Nutcracker returns to the London Coliseum for the festive period (10 December 2020 – 3 January 2021). These performances mark our 70th year of performing a Nutcracker production, with the Company having done so since 1950 when it was founded.
This version, by Wayne Eagling, has been seen by over 750,000 paid audience members, with 85,000 tickets sold for performances in London and Liverpool during Christmas 2019-2020.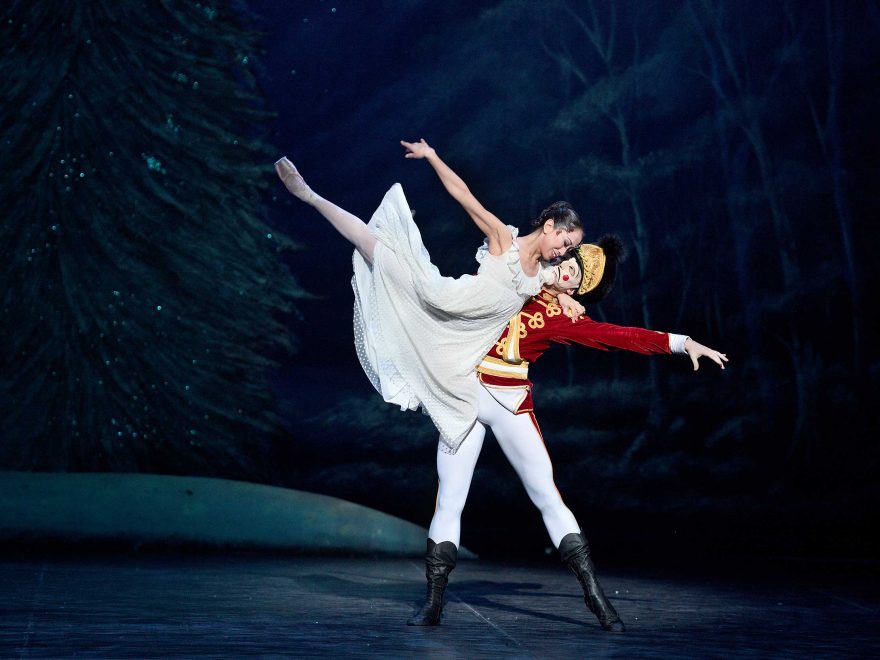 Erina Takahashi and Skyler Martin in English National Ballet's Nutcracker © Laurent Liotardo
In 2018, we premiered William Forsythe's first creation for a UK ballet company in over 20 years, Playlist (Track 1, 2). April 2021 sees the Company's relationship with the revered American choreographer continue, with a triple bill of works to be performed at Sadler's Wells, London (15 – 24), THE FORSYTHE EVENING.
The bill comprises of the UK premiere of Blake Works I, which features the music of James Blake's album, The Colour in Anything; alongside Approximate Sonata 2016, a series of deconstructed pas de deux first performed by English National Ballet in 2018; it will also present for the first time in the UK an extended version of Playlist (Track 1, 2), Playlist (EP).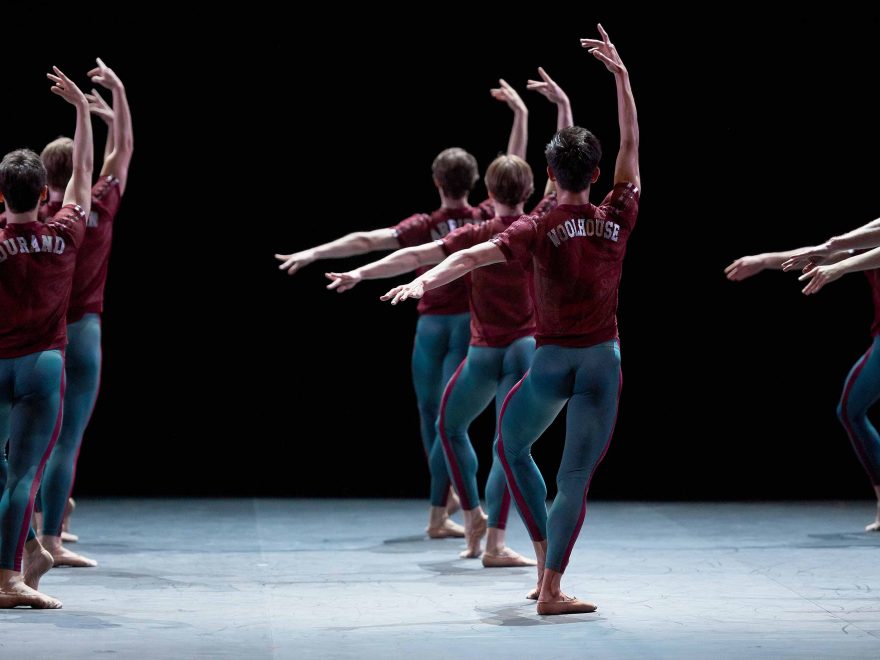 English National Ballet in Playlist (Track 1, 2) by William Forsythe © Laurent Liotardo.
Tamara Rojo CBE said:
William Forsythe is a genius of our time, a true renaissance man. It was my dream to bring him to work with English National Ballet and I am so grateful he chose to create Playlist (Track 1, 2) with us. In this triple bill, the combination of Forysthe's unique choreographic style and joyful pop music exemplifies how ballet can be for everyone to enjoy. I'm thrilled that we are now bringing Playlist (EP) and Blake Works I to UK audiences for the first time, alongside the brilliant Approximate Sonata 2016.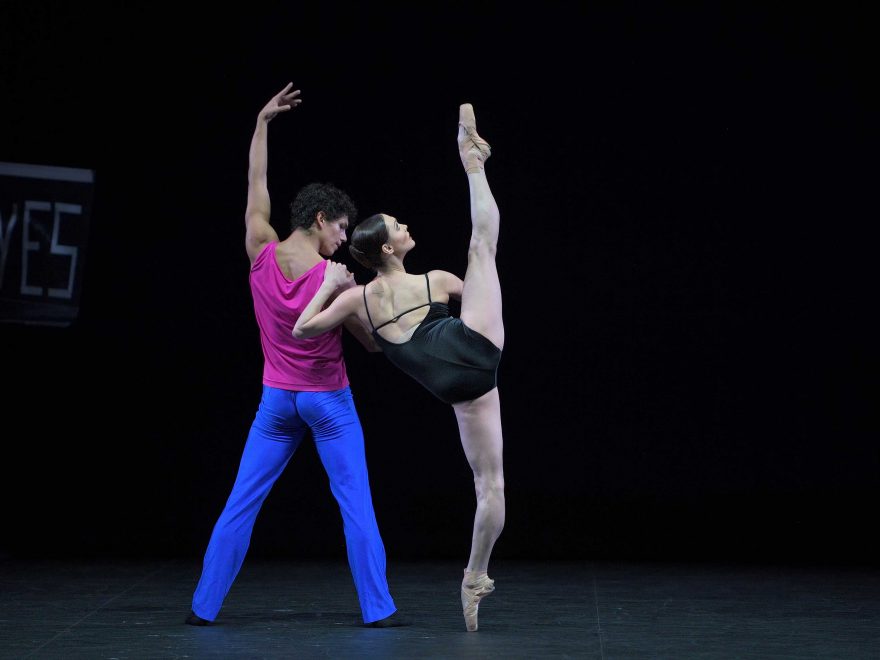 Jurgita Dronina and Isaac Hernandez in Approximate Sonata 2016 by William Forsythe © Laurent Liotardo.
English National Ballet remains committed to developing and nurturing talent within the Company.
Emerging Dancer, which returns in Spring 2021, recognises the excellence of the Company's artists through an annual celebration that sees six finalists mentored by their peers to perform in front of a panel of eminent judges. The winner of Emerging Dancer is announced alongside the People's Choice award and the Corps de Ballet award, introduced to recognise the hard work and dedication of an exceptional member of the corps. Don't miss this year's Emerging Dancer.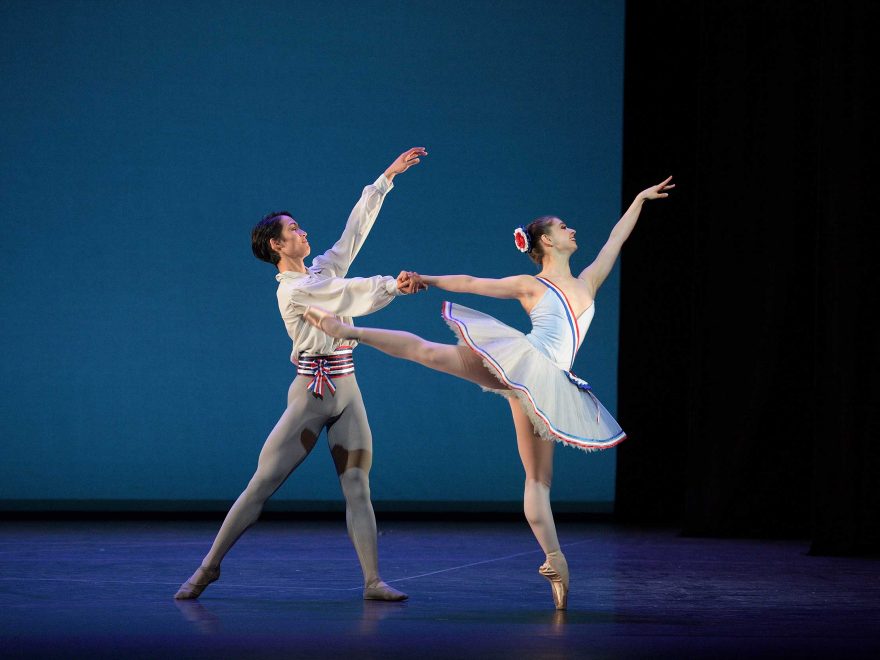 Julia Conway and Rentaro Nakaaki performing the Flames of Paris pas de deux for Emerging Dancer 2019 © Laurent Liotardo.
Developing the ballet audience of tomorrow, English National Ballet and English National Ballet School's My First Ballet series takes a popular ballet title and adapts it in time and length, making it accessible to children as young as three. Since 2012, over 320,000 people have seen a ballet from the series. My First Ballet: Swan Lake will be performed on tour in the UK in Spring 2021.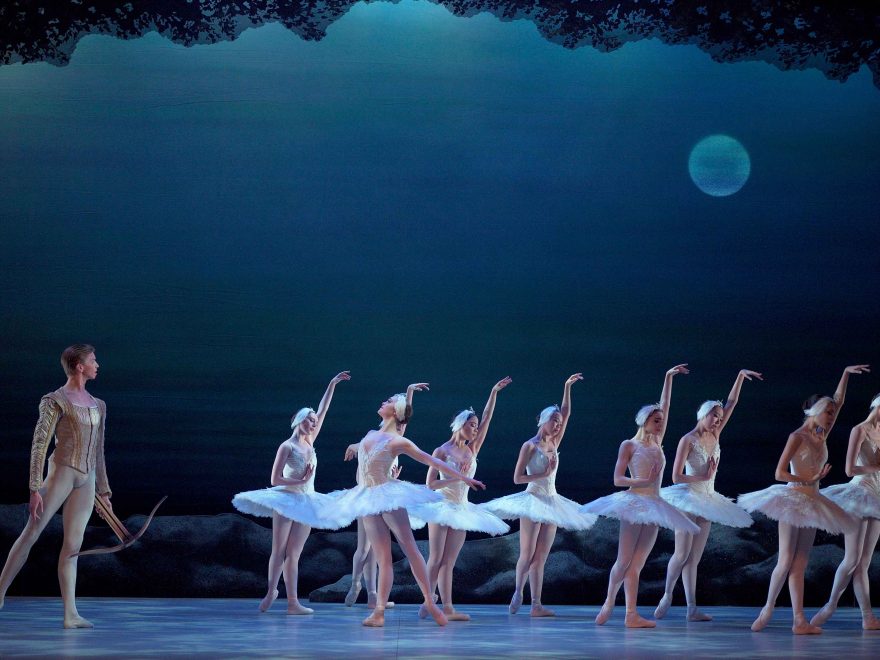 English National Ballet School students in My First Ballet: Swan Lake © Laurent Liotardo.
Elsewhere, we celebrate 10 years of our flagship Engagement programme, Dance for Parkinson's.
Inspired by Company repertoire, the programme provides high quality dance classes for people living with Parkinson's, their family, friends and carers. Since its launch in 2010, English National Ballet's Dance for Parkinson's has reached over 4700 people and has expanded to include five hubs across the UK.
2020 sees a collaboration with King's College London and UCL on one of the world's largest research studies addressing the impact and scalability of arts interventions on physical and mental health.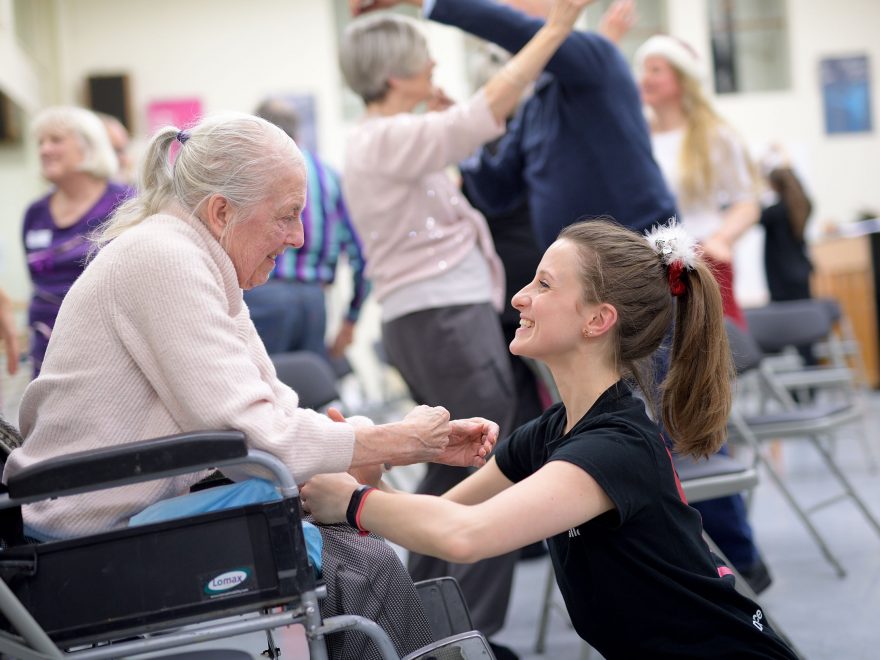 Dance for Parkinson's © Laurent Liotardo.
How to book
Priority booking opens to our Friends from 10am on Monday 3 February 2020, with general booking open from 10am on Wednesday 5 February for the following:
Raymonda at the Palace Theatre Manchester, Milton Keynes Theatre and London Coliseum
(general booking on Thursday 6 February for Raymonda at the Mayflower Theatre, Southampton)
Nutcracker at the London Coliseum
Creature at the Bristol Hippodrome.
Booking for THE FORSYTHE EVENING, My First Ballet: Swan Lake, Emerging Dancer 2021 and the international tours of Akram Khan's Giselle and Creature will open in Autumn 2020. Tickets for the November dates of Creature at Sadler's Wells, London, will go on sale in Spring 2020. Sign up to our e-newsletter to find out when booking is announced.
Become a Friend today to enjoy priority booking, access to exclusive events throughout the season, and great discounts.