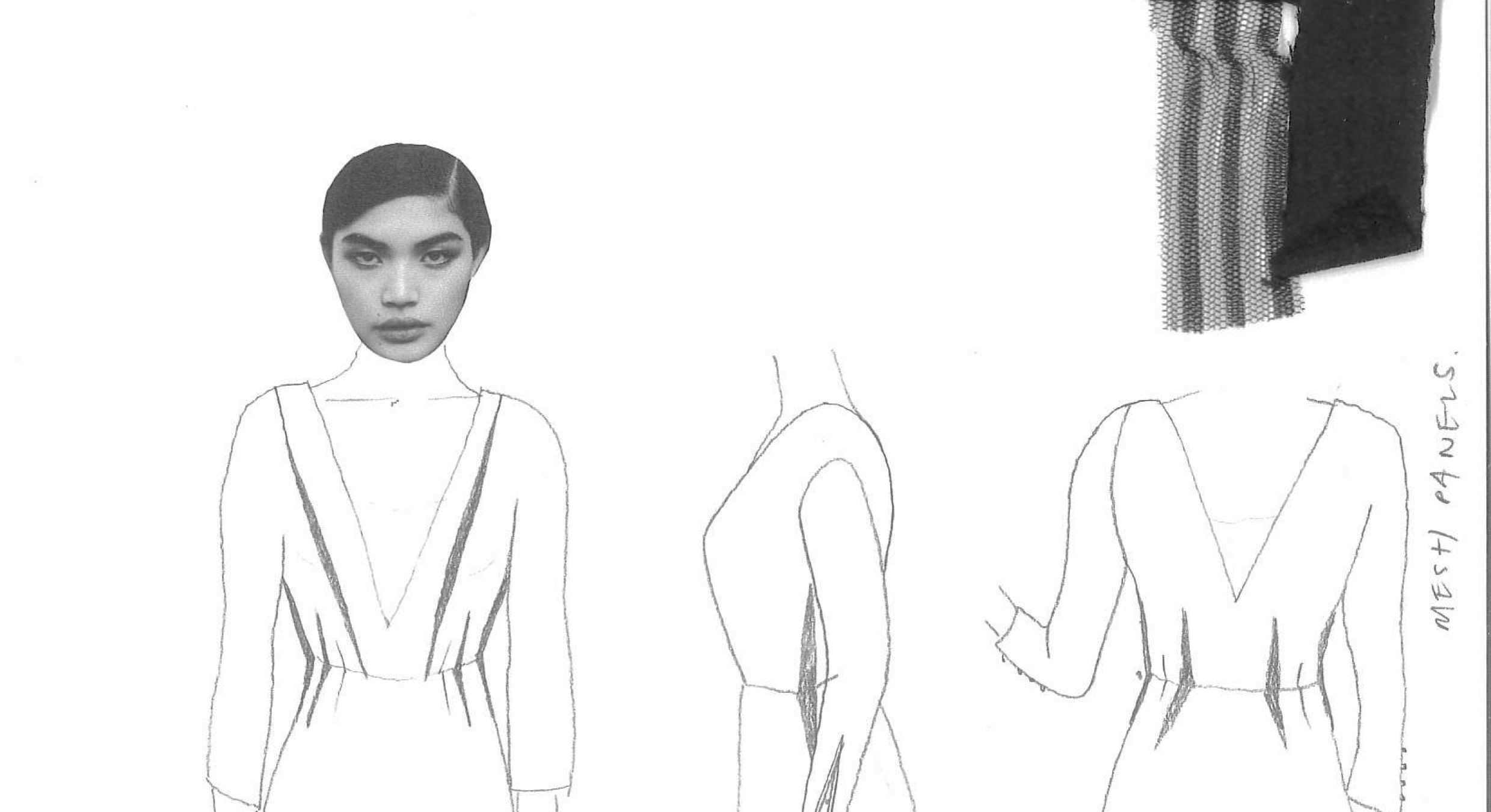 Designing Nora: Interview with Louie Whitemore
26 Mar 2019
We spoke with Louie Whitemore about her career, working with choreographer Stina Quagebeur and her designs for Nora, which premieres in April as part of She Persisted.
Stina Quagebeur's Nora will be available to stream in full for free on Facebook and YouTube from Wednesday 20 May at 7pm BST, for 48 hours.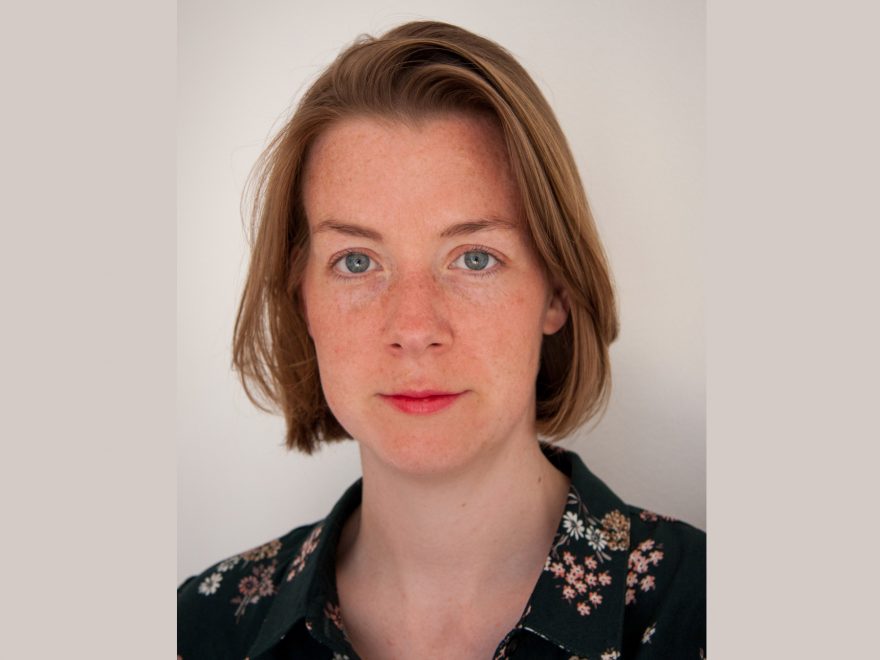 Tell us about your career trajectory. How did you get to become a theatre designer?
I grew up in the Lake District, where I would go to Theatre by the Lake and on occasions to the Manchester Royal Exchange to see shows but there was never regular access to theatre. I was told about the National Youth Theatre by my amazing drama teacher at the time and I applied. I was accepted at the age of 15, at the time one of the youngest members, and was thrown into putting on a show at the Edinburgh Fringe Festival and at the Lyric Hammersmith as an assistant stage manager. That was my start.
I knew I didn't want to be a performer: I couldn't understand how anyone could be brave enough to do that!  At the time I thought I wanted to be a stage manager – so I was involved with all things technical on school shows. I then studied for a degree in Technical and Production Arts at the Royal Scottish Conservatoire: as part of the course you had to do every role backstage, so I made costumes, I did Lighting, I did Sound, I did Scenic Painting and many other bits along the way, some better than other. As a side project, you also had to design a show: I thoroughly enjoyed it, and ended up specialising in Lighting Design, Design and Stage Management. I thought "I will never get to do design again, so I might as well do it at Uni!". If only I'd known!
You have a long history with English National Ballet…
Yes I have. In my last year of Uni, I did a work placement with English National Ballet as an Assistant Stage Manager – it was around a similar time that Stina Quagebeur joined the company and we became friends.
I have taken on various jobs over the years for the company such as: stage management, model making, making props, or as an associate to Peter Farmer on Nutcracker and I also worked as an associate to Bob Ringwood on Le Corsaire. I also designed two of the 'My First Ballet' series.
When English National Ballet started its Choreographics showcase, Stina began choreographing and she asked me to design her costumes. That's when our working relationship began: we did a few pieces, always with the aim of wanting to create a main company show. That's happening now with Nora: clearly our persistence paid off!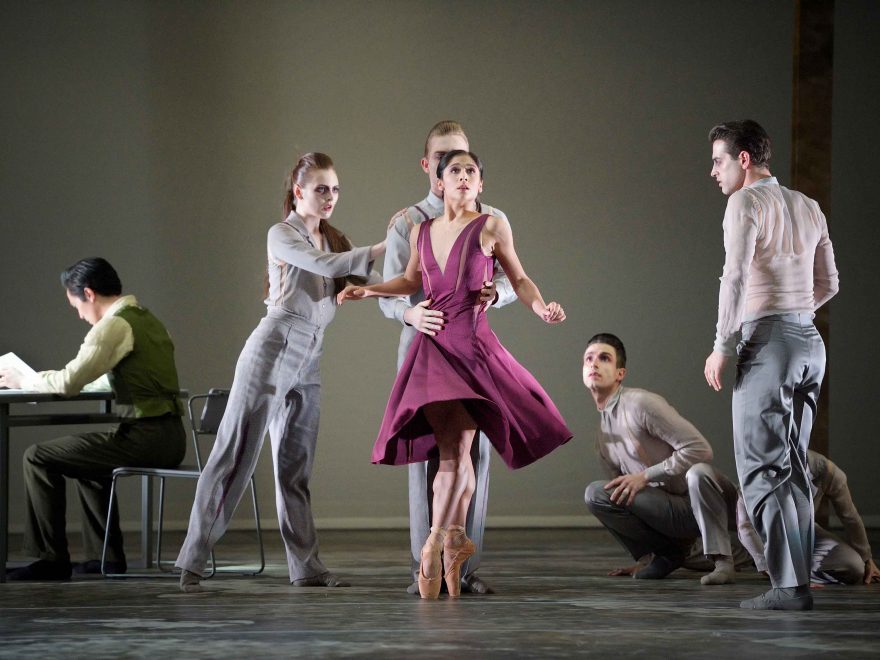 Crystal Costa and Artists of English National Ballet in Nora © Laurent Liotardo.
How do you work with Stina Quagebeur?
Stina has always a lot buzzing around her head and she is a great collaborator: she asks a lot of questions, she's very open and strong at communicating with everyone involved in the production.
For Nora, she came to me with the play text of A Doll's House, and we did a lot of work on that: we both had a strong feeling that the story still speaks to women now. We looked at the characters and their journey as we knew we weren't going to try and do the play in its entirety.
We wanted to focus on the feelings and emotions that Nora goes through alongside our two other main characters Torvald and Krogstad. With her Associate Choreographer Nicki Henshall, we have gone through a number of storyboards to make sure the story is very clear, and is distilled down to something that works movement-wise, and maintains an easy line of storytelling.
What was your approach to designing the costumes?
The approach to the costumes was to design clothes and not 'costumes'. We want the audience members to feel like they are looking at real people on stage. We want the audience to build an association with the characters and by putting them in recognisable shapes it leaves the audience free to concentrate on what the characters are saying and projecting with their movement.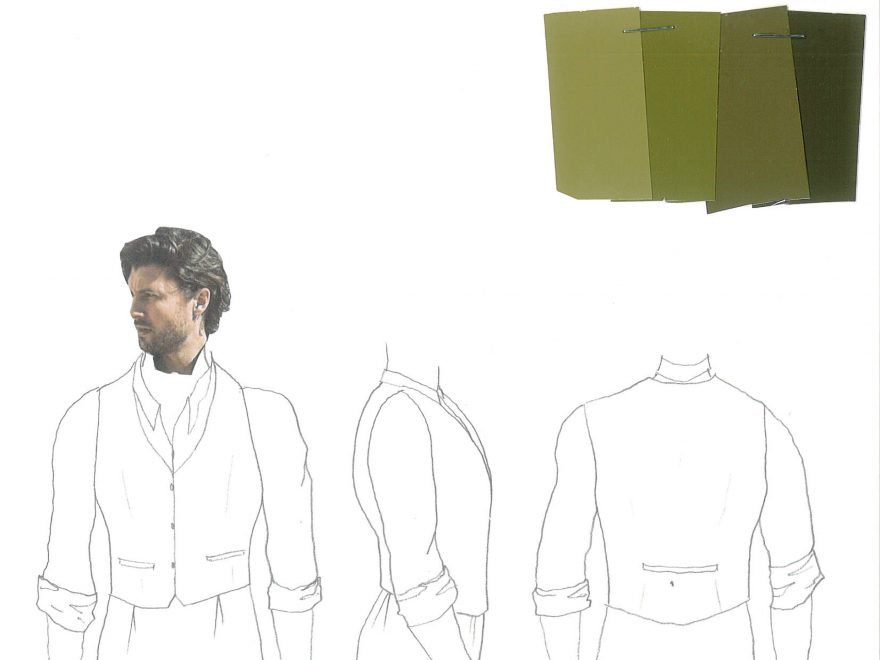 Costume sketch for the character of Torvald in Nora © Louie Whitemore
You are creating the piece as we talk. Has anything changed since your original concepts?
Not since rehearsals have started – but there is still time! We had the story and ideas pretty well plotted before starting, so now the only things are adjustments to some of the costumes, and soon we'll be doing some hair and make-up tests.
How do you think you will react once you see the final run through?
I think the opening night will zip by in a flash, and it won't sink in for a couple of days. I have been involved with English National Ballet in various roles for a long time, with the dream of having a show I have designed with the main company. I know a lot of people there, many are friends I have grown up with so I will be quite emotional when my feet eventually touch the ground.
Stina Quagebeur's Nora will be available to stream in full for free on Facebook and YouTube from Wednesday 20 May at 7pm BST, for 48 hours.
She Persisted was sponsored by Cunard.