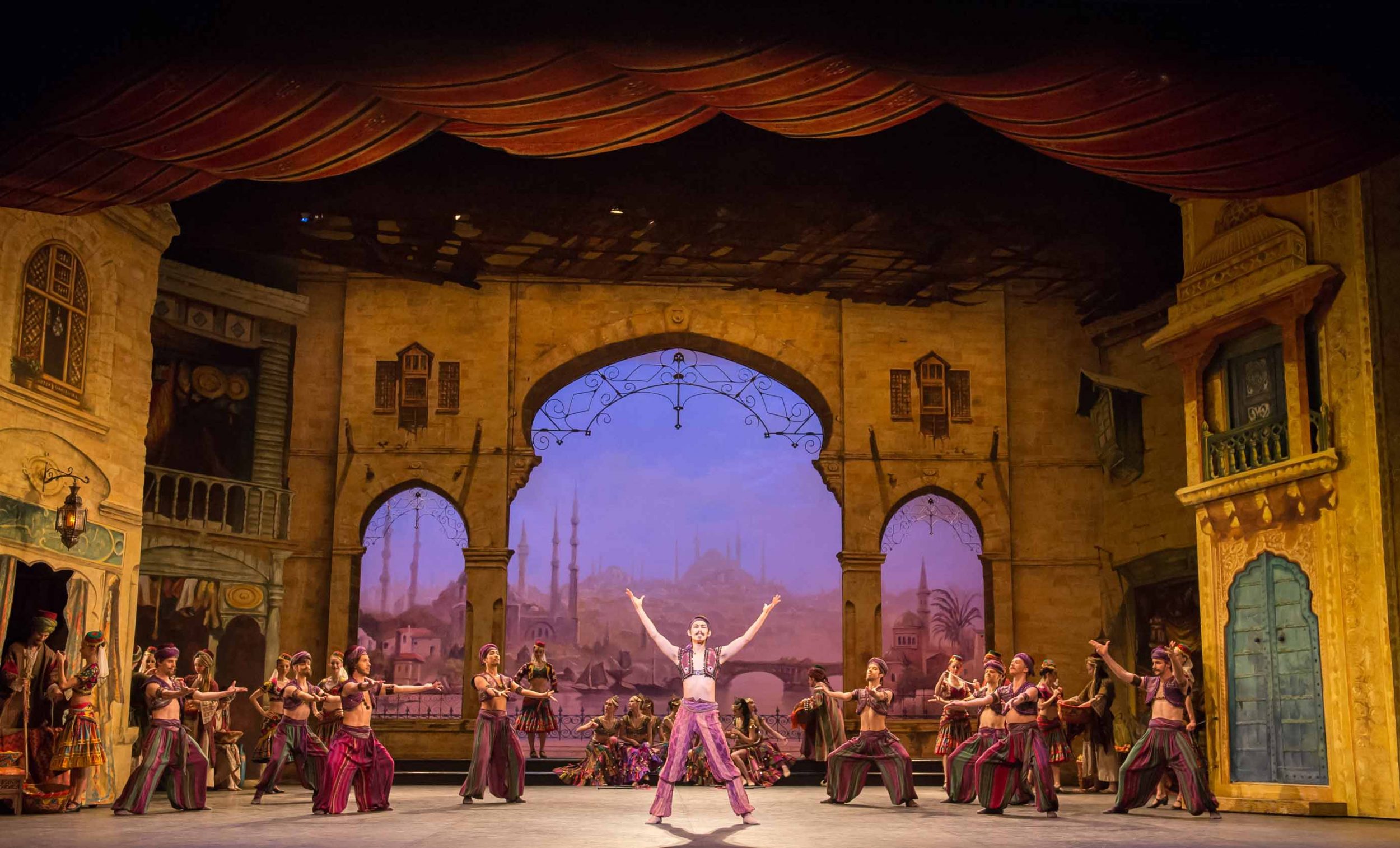 Meet the characters of Le Corsaire
28 Oct 2019
The swashbuckling ballet adventure Le Corsaire is a "feast of dancing" (The Sunday Times) you can now watch on demand, wherever you are in the world.
Le Corsaire is available to rent and stream on Ballet on Demand.
*This blog contains spoilers*
Le Corsaire includes a cast of pirates, odalisques (harem girls) and slave dealers. Inspired by Lord Byron's poem The Corsair published in 1814, it is set in a bazaar, a pirates' lair and an opulent palace. This makes it rather unusual compared to fairy tale or legend-based fantasies of 19th-century ballets.
This great, epic Russian ballet has seen many stagings since the 1850's, yet for such an important work, no British ballet company had ever owned a production of Le Corsaire. So in 2013, our Artistic Director Tamara Rojo asked Anna-Marie Holmes to restage her version exclusively for English National Ballet. It has since been a gem in our repertoire.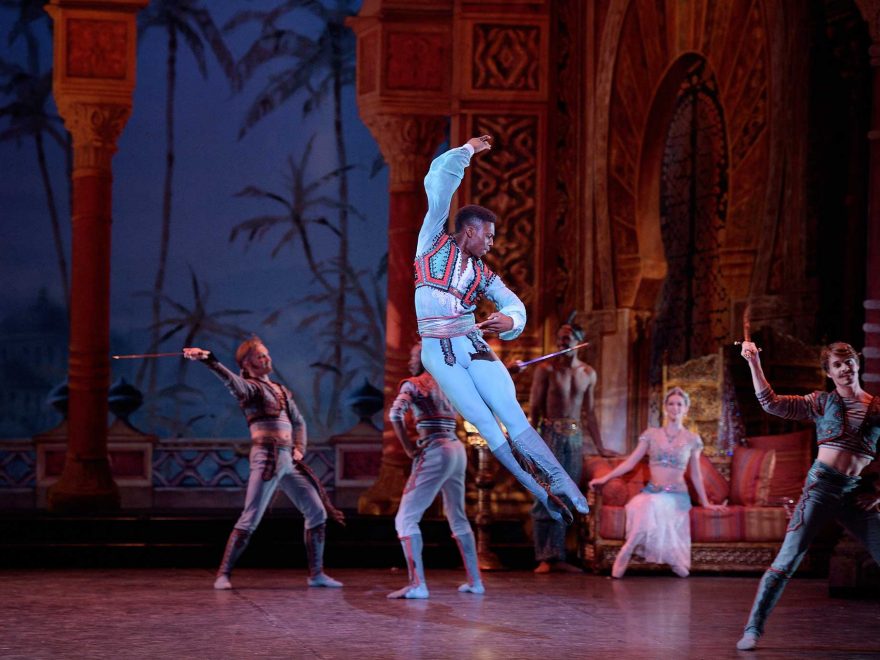 Brooklyn Mack as Conrad in Le Corsaire © Laurent Liotardo
The pirate, Conrad
The hero of the ballet adventure is Conrad, the captain of a pirate ship. Sailing with his faithful crew, he is on a mission to rescue Medora, his girlfriend, from the hands of the slave trader, Lankendem. He is romantic and willing to sacrifice a lot for the woman he loves.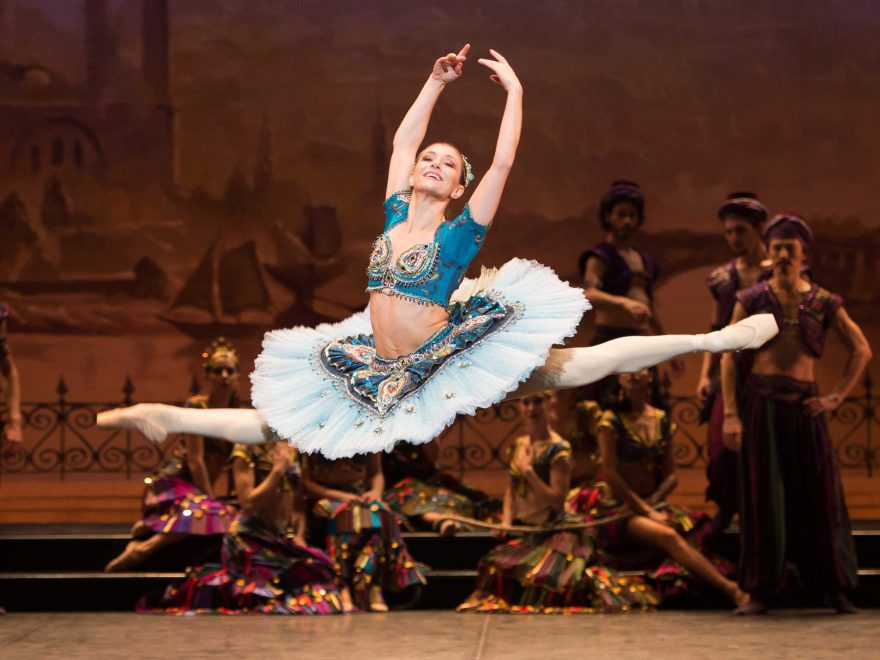 Alina Cojocaru as Medora in Le Corsaire © Photography by ASH
Medora
The lead heroine of the ballet is Medora, Lankendem's beautiful ward, with whom Conrad has fallen in love. She's beautiful, feisty and certainly active in her escape from the slave trader. When she first sees Conrad, she throws him a rose as proof of her feelings towards him, making him even more determined to rescue her.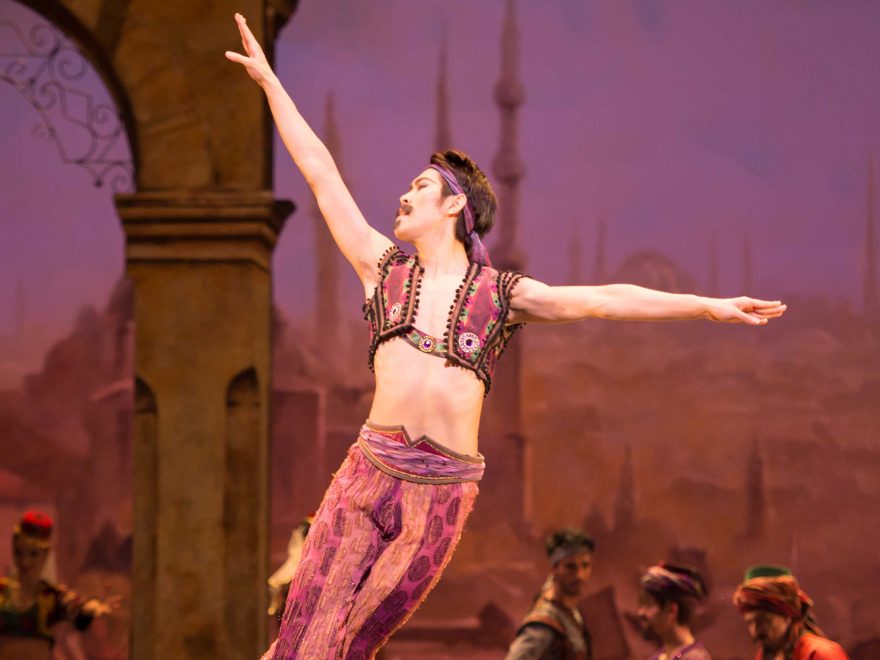 Ken Saruhashi as Lankendem in Le Corsaire © Photography by ASH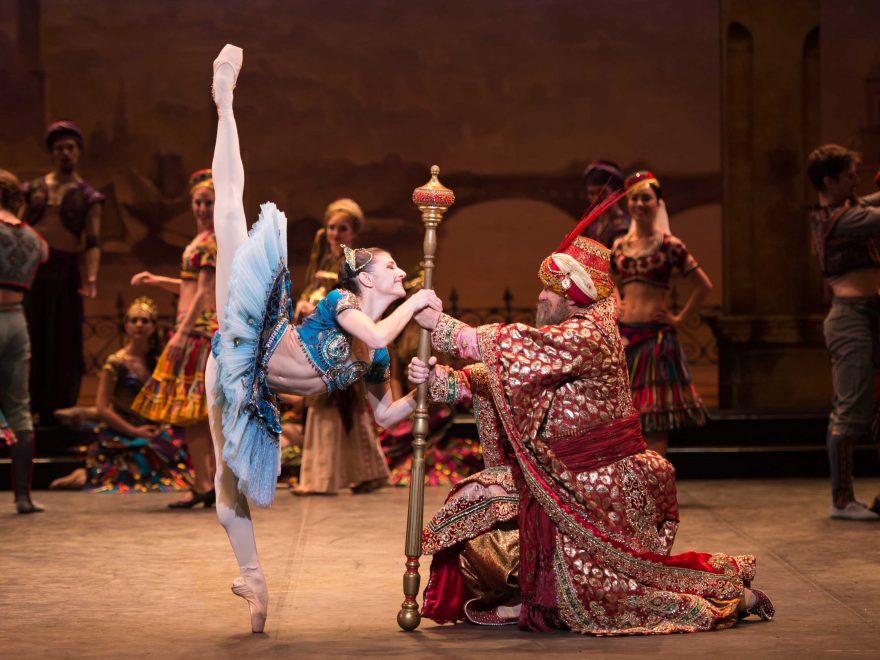 Alina Cojocaru as Medora and Michael Coleman as the Pascha in Le Corsaire © Photography by ASH
Lankendem and the Pasha
Lankendem is the wicked slave trader who holds Medora captive, and attempts to sell his Odalisques (concubines) to the rich, bumbling Pasha, the Governor of the citadel. The Pasha and Lankendem are men who view women as possessions; something to be bought and kept as treasure. In Act III of the ballet, the Pasha even has an opium-induced dream where his harem becomes dancing flowers in an enchanted garden.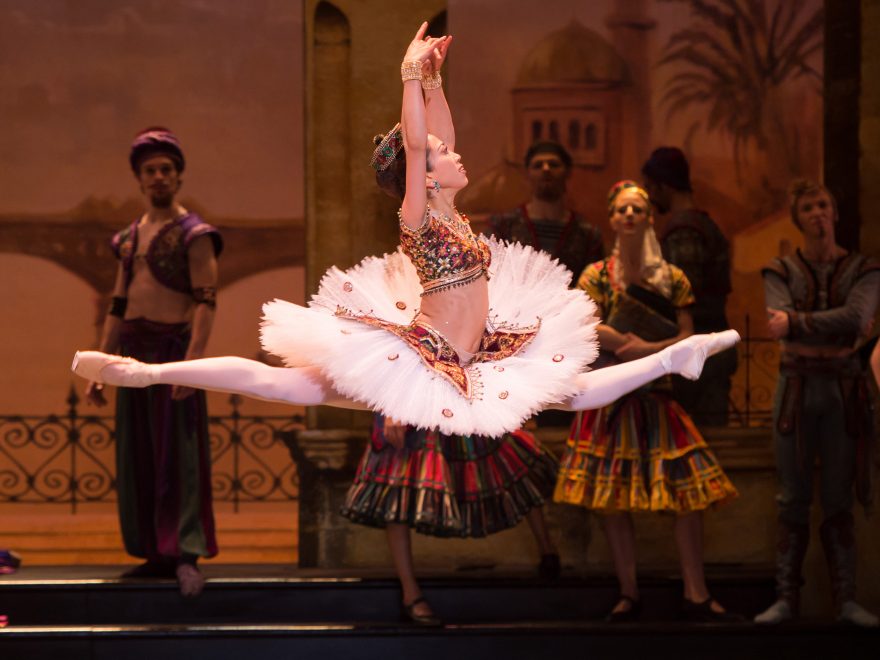 Erina Takahashi as Gulnare in Le Corsaire © Photography by ASH
Gulnare
In the first act of the ballet, Lankendem attempts to sell three young women to the Pasha, but when all are rejected, he quickly presents Gulnare: the Pasha buys her immediately, and she becomes a friend of Medora.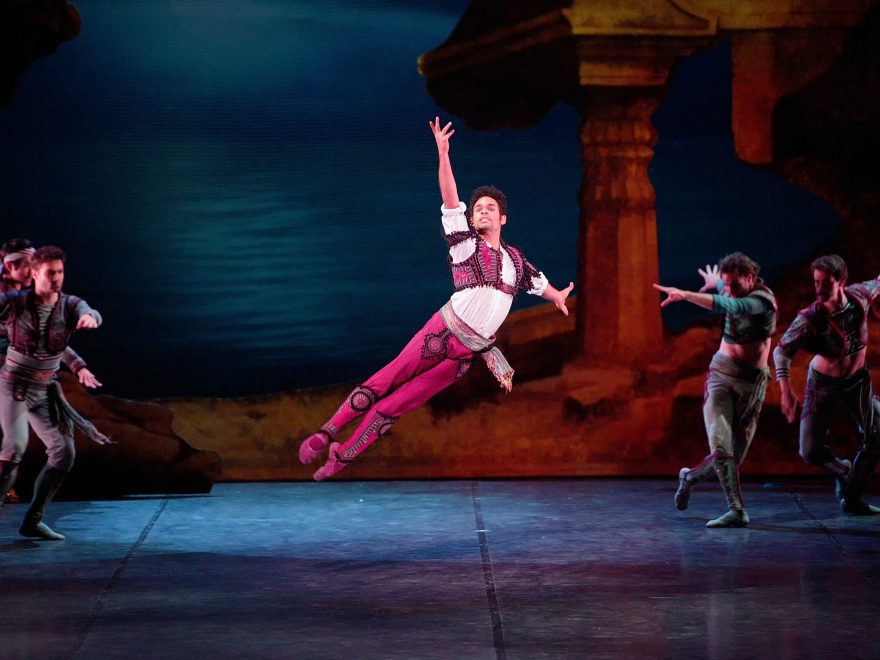 Yonah Acosta as Birbanto in Le Corsaire © Laurent Liotardo
Birbanto
Birbanto is Conrad's second-in-command on the pirate ship. When Conrad steals Medora from the Pasha and takes her to the pirates' secret hideaway, he promises her all his treasures and possessions as a sign of his love and devotion. This angers Birbanto, who feels that they are not Conrad's riches to give. To make matters worse, Conrad also vows that his crew will free all the slave girls for Medora. Birbanto then persuades the pirates to mutiny against him, and even hatches a traitorous plan with Lankendem to poison his captain.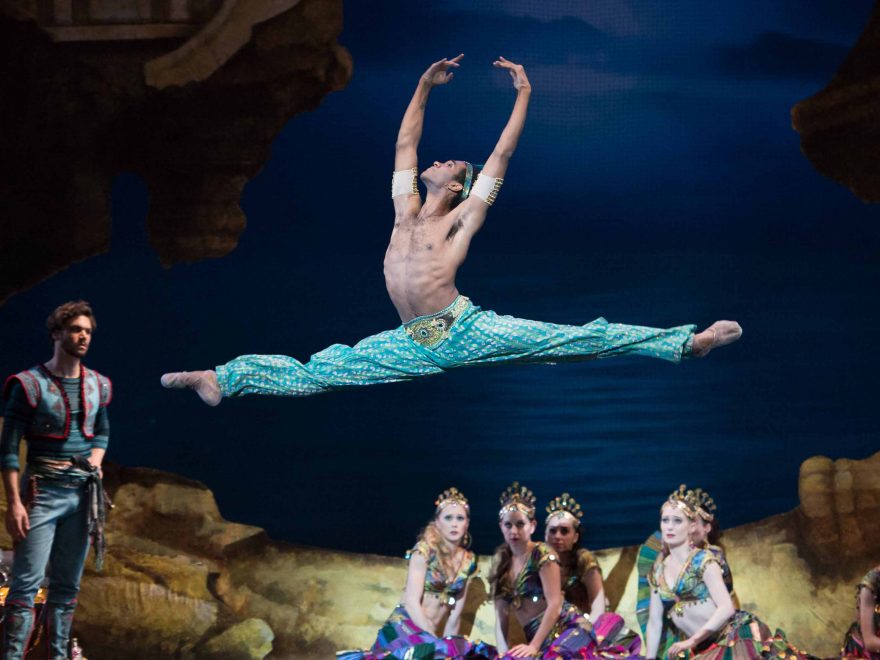 Junor Souza as Ali in Le Corsaire © Photography by ASH
Ali
Ali is Conrad's faithful young slave. He helps Conrad steal Medora at the beginning of the ballet, sticking with him through thick and thin, and helps Conrad, Medora and Gulnare escape from the Pasha's clutches.