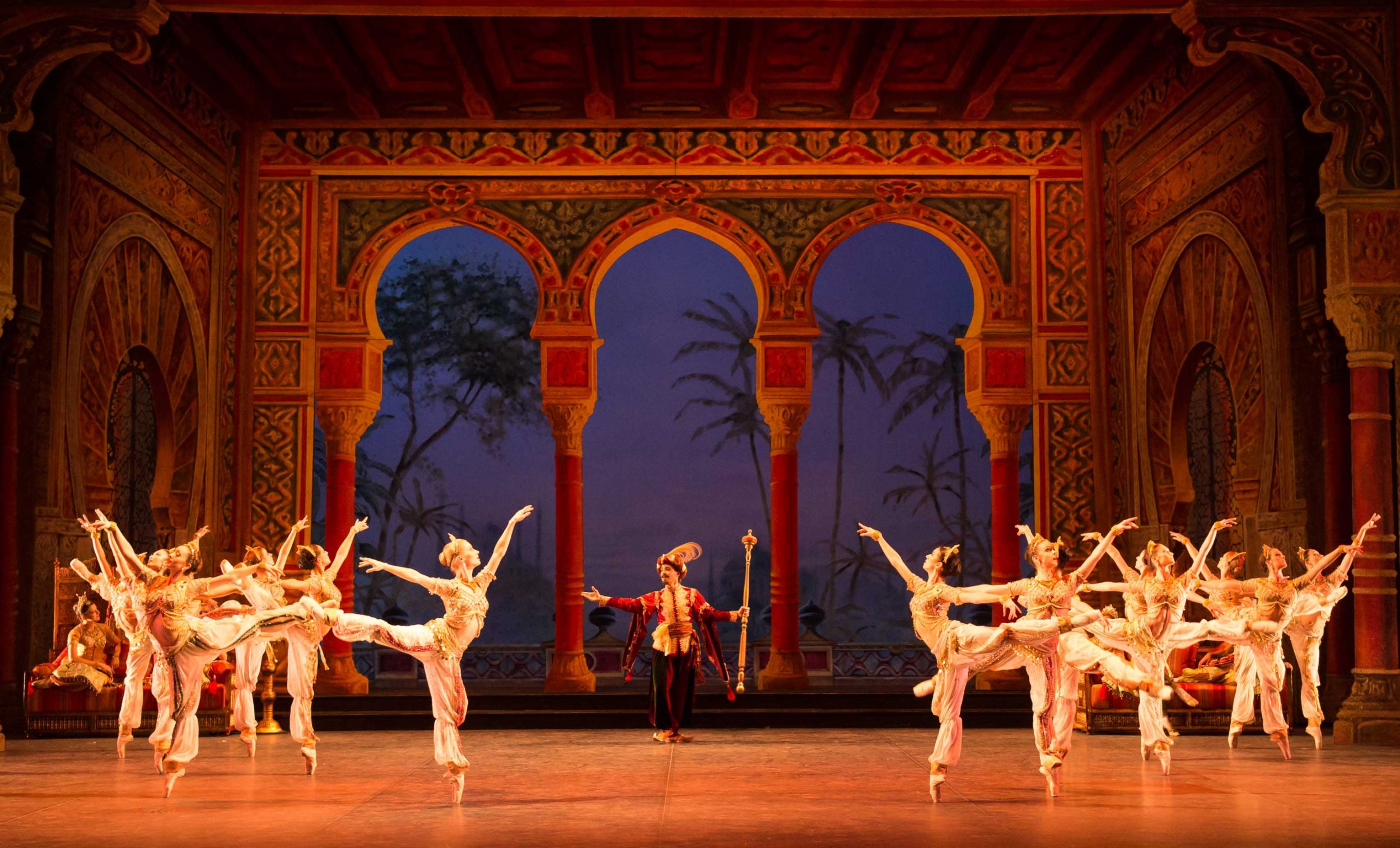 Why Le Corsaire is a ballet that sparks joy
06 Nov 2019
Our hit production is available to watch on demand: here's why it's the perfect antidote to the winter blues.
Le Corsaire is available to rent and stream on Ballet on Demand.
It's pure escapism.
Want to escape to warmer climes? From the moment the curtain rises you'll be transported to a faraway land, and discover a rollicking adventure full of drama and romance.
Choreographer Anna-Marie Holmes, designer Bob Ringwood and lighting designer Neil Austin have created "a magnificent fantasy world" (The Daily Mail) that'll make you forget about the cold weather.
'Whoa! How'd they do that?'
Le Corsaire is packed with jaw-dropping dancing, tricky variations and virtuoso moments, with the male dancers getting lots of time in the spotlight.
Thirty-two fouettés? Check. Barrel turns? Check. Jumps en pointe? Check. The list of could go on and on – but here's a list of ten dazzling moves to look out for.
You can brag that you've seen it
Since its premiere in Milton Keynes in 2013, English National Ballet has been invited to perform it in Madrid, Singapore, Oman, Tokyo and even Palais Garnier, the home of Paris Opera Ballet – a real honour for the company. There's even a documentary about that.