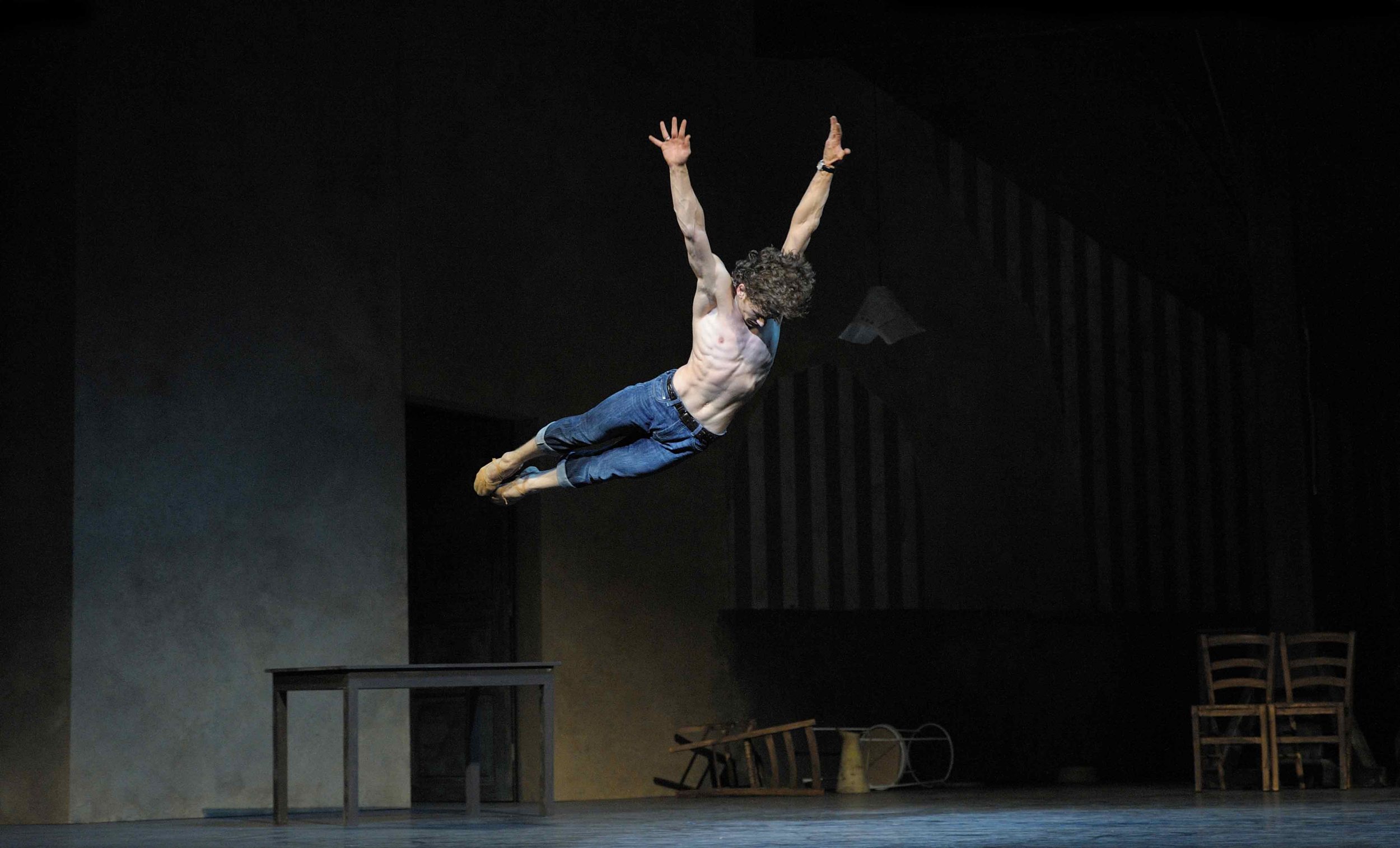 Five things about Le Jeune Homme et la Mort
26 Dec 2017
Here are five interesting facts about Roland Petit's iconic ballet, where a restless young man is visited by a taunting young woman.
1) Its creator, Jean Cocteau, had a previous history of pushing balletic conventions.
The French writer, designer, thinker, director Jean Cocteau originated several ballets in his lifetime, writing the libretto or original idea for Nijinska's Le Train Bleu and Massine's Parade, amongst others.
He always aimed to break the mould. With Parade, he made Cubism clash with ballet (Picasso created the costumes), and brought in the grotesque in Les Mariés de la Tour Eiffel (where, amongst many other happenings, a lion devours a wedding guest).
For Le Jeune Homme et la Mort, as well as writing the story, Cocteau helped create the designs and had a say in the choreography. He wanted to "heighten everyday gestures, up to the point where they become dance (…) People were used to Petipa steps… and suddenly they see gestures from everyday life, very exaggerated".
Choreographer Roland Petit ran with the idea, including the lighting of a cigarette and the checking of one's watch into his steps.
2) The music was only selected after the choreography was created.
Jean Cocteau suggested to choreographer Roland Petit that he should create the steps using music that would inspire him the most: "we will choose the definitive music when the ballet is finished".
According to his autobiography, Petit worked with improvised jazz music. Once the choreography was finished, it came to about 18 minutes: Cocteau asked the orchestra conductor they were working with, André Girard, what he thought would work best. Mozart, Beethoven were put forward, and finally Bach's Passacaglia was selected, just before the premiere.
The choice proved to be the right one. Dancer Jean Babilée, the original Jeune Homme, said the music really brought out a lot of emotion in him, and he couldn't believe how well it matched the steps.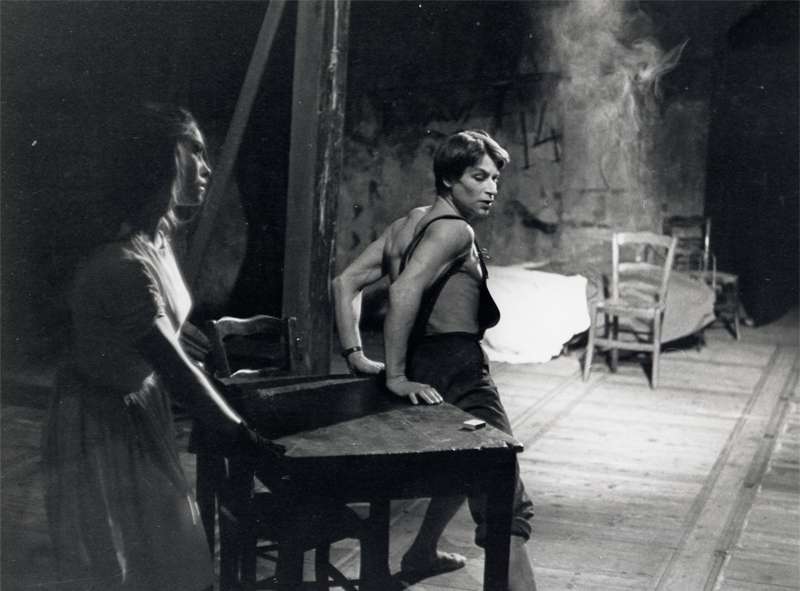 Jean Babilée and Nathalie Philippart in Le Jeune Homme et la Mort (1946). Collection privée: Roland Petit