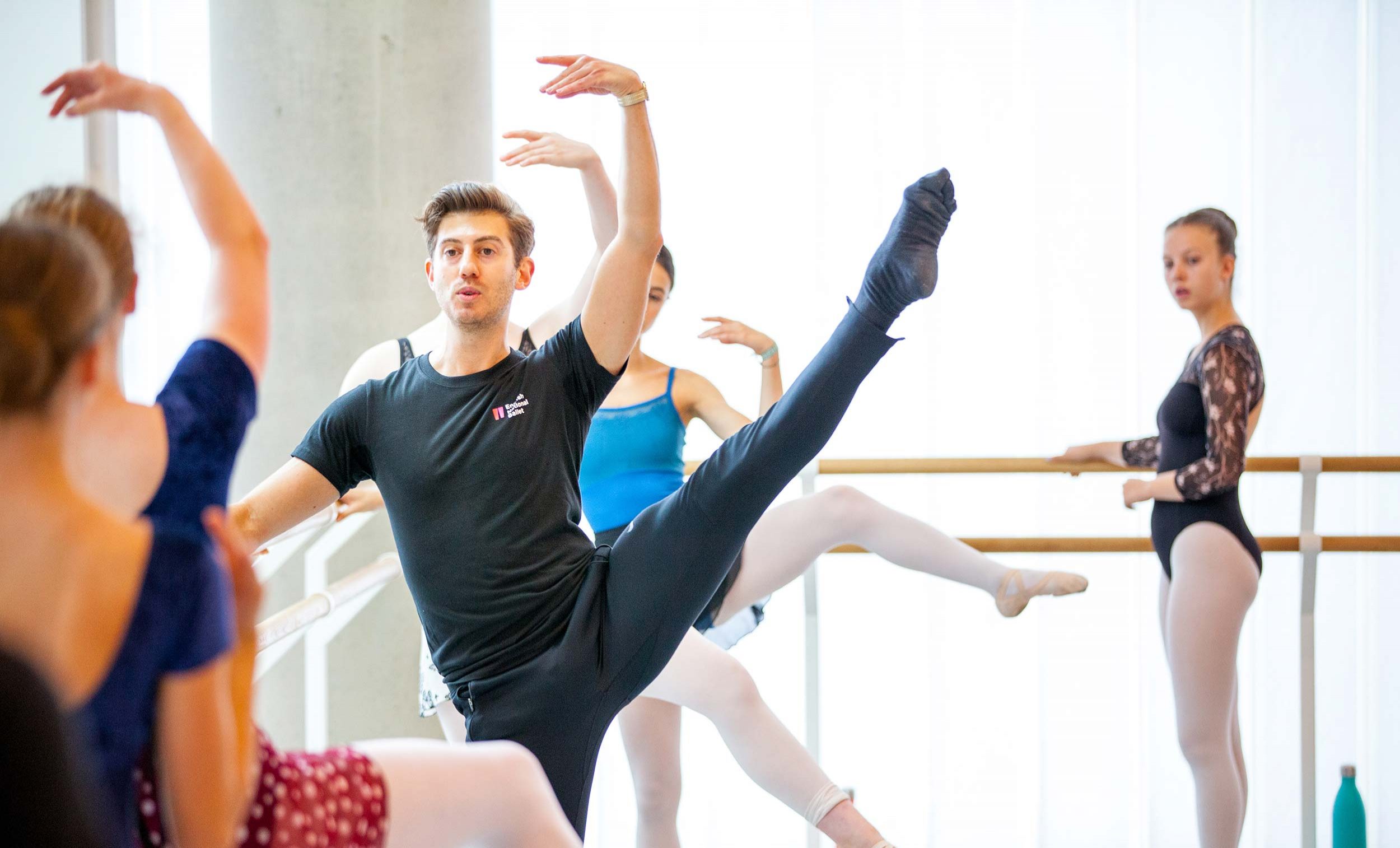 ENBYouthCo's new Creative Director
04 Sep 2019
A new term has started for our youth dance company ENBYouthCo, and we're delighted to welcome some new dancers into the ranks along with the new Creative Director, Richard Bermange. Following the week-long Summer Intensive last month, we caught up with Richard to see what they got up to and what he hopes to achieve with the 21 young dancers in the year ahead.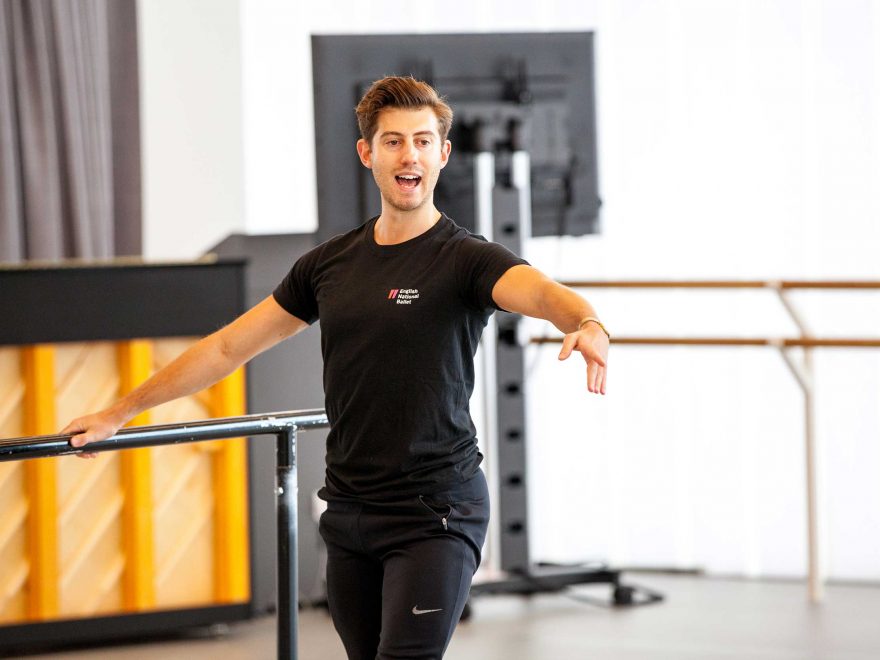 Richard Bermange during ENBYouthCo's Summer Intensive in August 2019 © Thomas Stroppel.
Tell us about what ENBYouthCo worked on during the Summer Intensive.
During the Summer Intensive, the dancers of ENBYouthCo had the opportunity to work with some fantastic dance artists and choreographers from across the industry, including Simone Danberg Würtz from Rambert Dance Campany, Danny Reubens from Matthew Bourne's New Adventures, and Ceyda Tanc of Ceyda Tanc Dance. These workshop and technique sessions were devised to broaden the dancers' experience of creative exploration, the dancers engaged in these practical sessions in a hugely positive way.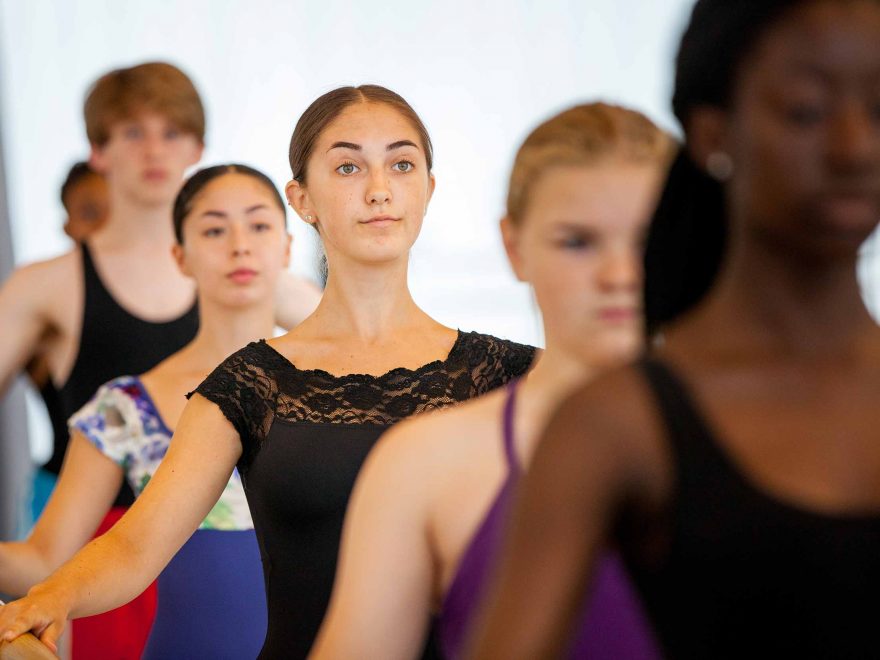 ENBYouthCo Summer Intensive 2019 © Thomas Stroppel.
I myself, also co-delivered an introduction to Research and Development, with ENB Associate Artist Charlie Brittain to help familiarise the dancers with the value of the initial stages of a creative process, and some of the techniques we use to turn an idea into the building blocks of a new choreographic work. Using Mary Shelley's Frankenstein as our inspiration, as this is an influence for Creature by Akram Khan, we set about exploring the themes and imagery in the novel. The result of this process was some very exciting and detailed work; it's fantastic to see the dancers already taking ownership of their creative voices.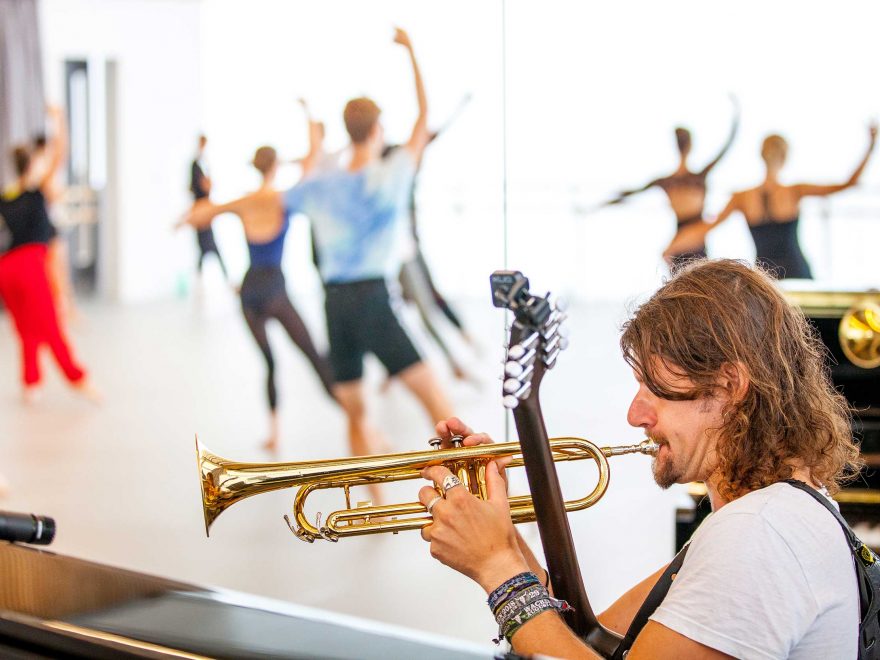 ENBYouthCo Summer Intensive 2019 was accompanied by music from live musicians © Thomas Stroppel.
Tell us a bit about your experience working with English National Ballet and why you are excited about this role.
Over the years I have had the opportunity to engage with English National Ballet on a number of productions and have been avidly following the Company's story. My initial experience in this new role has been very positive. The Engagement Department has been incredibly welcoming and supportive, I'm really excited about what we will achieve together.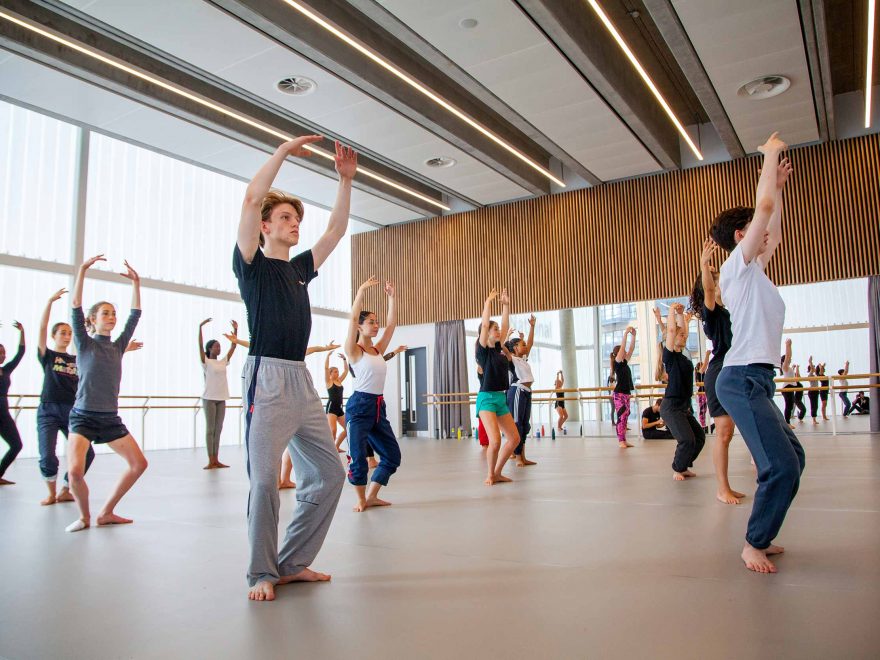 ENBYouthCo Summer Intensive 2019 © Thomas Stroppel.
Who are some of the creative voices and dancers that inspire you, and why?
I am inspired by artists that push their art form to new and exciting places. Artists that aren't afraid to take risks, like Simon McBurney and his work with Théâtre Complicité, Crystal Pite and her diverse work in dance and theatre, and Ivo van Hove, theatre and opera director. Dancers that really inspire me include Alina Cojocaru, Rudolf Nureyev and Zizi Jeanmaire, all for their unique artistry.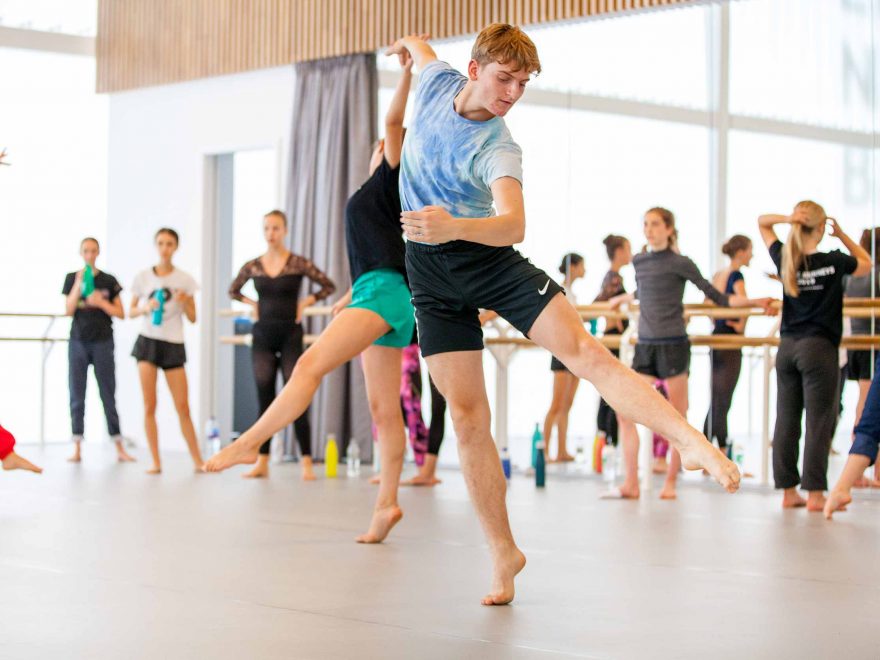 ENBYouthCo Summer Intensive 2019 © Thomas Stroppel.
Do you have a favourite dance work or choreographer?
That's not an easy one… I am always drawn to the works of Pina Bausch as well as Kenneth MacMillan and John Cranko, particularly Onegin.  I guess the work that continues to inspire me and that constantly surprises me, where I find new depths each time I watch, is Jiri Kylian's Petite Mort. The simple genius of this work is found in the organic and sensitive musicality as well as the truthful storytelling and exquisite movement language.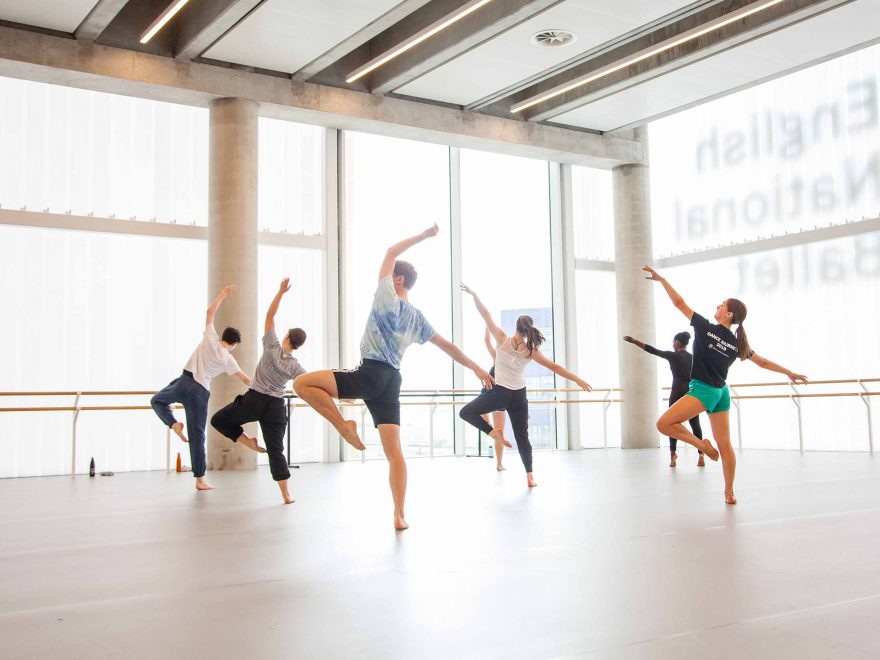 ENBYouthCo Summer Intensive 2019 © Thomas Stroppel.
What do you hope to achieve with the dancers of ENBYouthCo?
The 2019/20 season for the company should be a very exciting one. As the new Creative Director, I am hoping to put my own personal stamp on ENBYouthCo.  With my background in classical ballet and as a choreographer, I hope to build upon the dancers' core classical technique and to provide choreographic insight as these young artists discover their own creativity in the studio. Mentorship is a huge part of my role with the company. I plan to work with each dancer individually to discover what drives them and where their aspirations lie. I'm really looking forward to building these relationships and to using my insight into the industry to help each dancer to get the best start for themselves.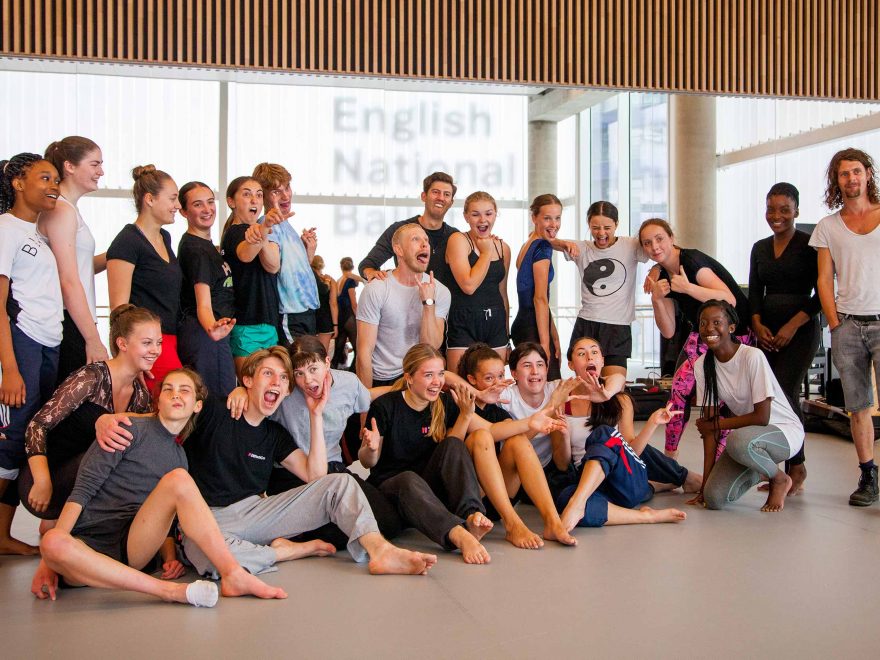 ENBYouthCo Summer Intensive 2019 © Thomas Stroppel.
Find out more about ENBYouthCo here. If you're looking for youth dance opportunities, we regularly host workshops and events in London and during our national tours. You can also get in touch with our Engagement department at engagement@ballet.org.uk.