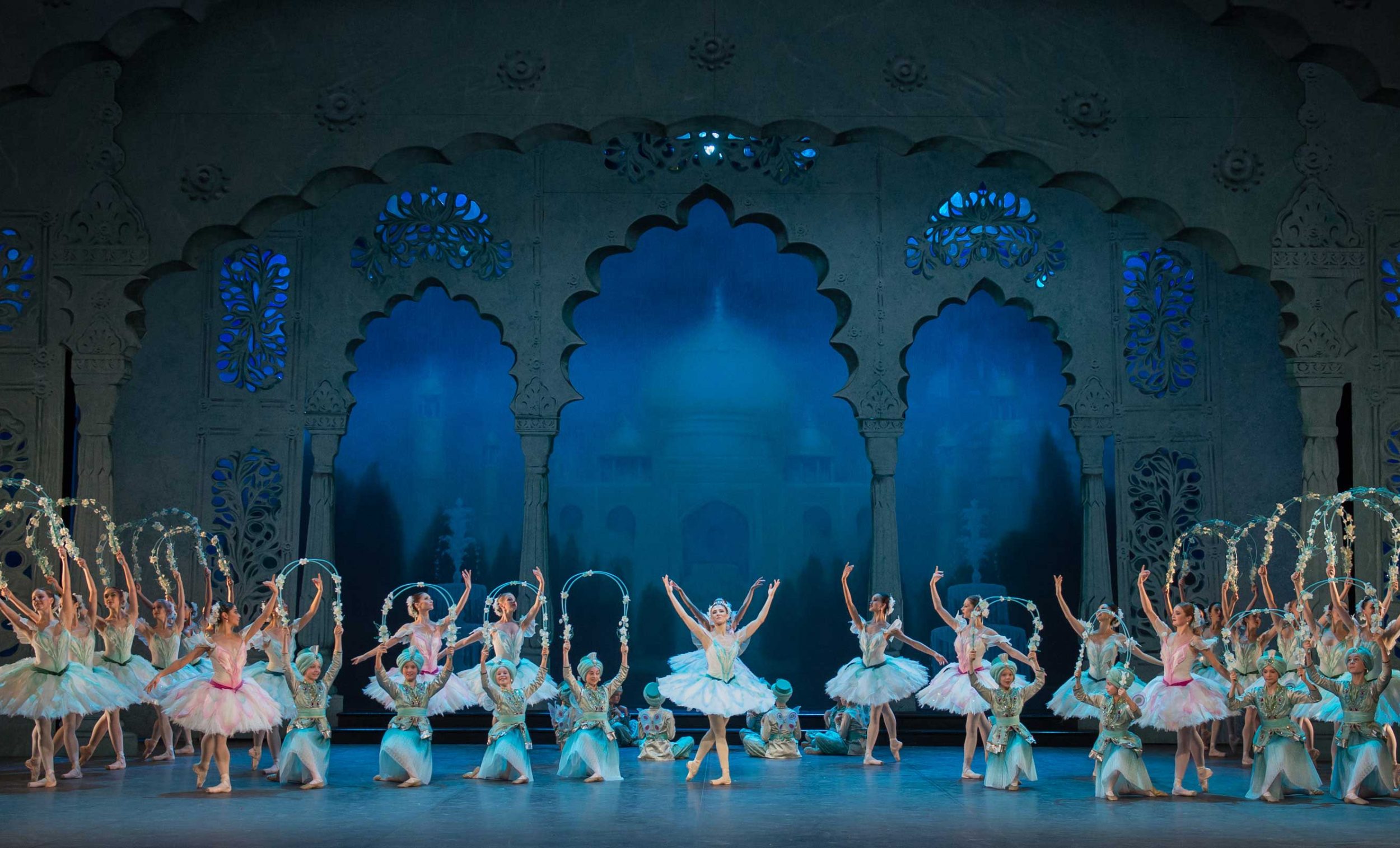 Bob Ringwood on designing Le Corsaire
07 Aug 2019
Hollywood designer Bob Ringwood shares some of his inspirations for his stunning designs for Le Corsaire.
Bob Ringwood has designed costumes for Hollywood films such as Tim Burton's Batman (and its sequels Batman Returns and Batman Forever) and Troy. His work on the sets and costumes for the classic ballet Le Corsaire was praised by critics as "superb" (The Daily Telegraph), "ravishing" (The Sunday Telegraph), and "jewel-bright" (Evening Standard) . The Independent even called him "the hero of the production, conjuring up an Arabian Nights fantasy of moonlit vistas and glittering palaces".
Here, he shares some of his designs, and discusses his inspirations.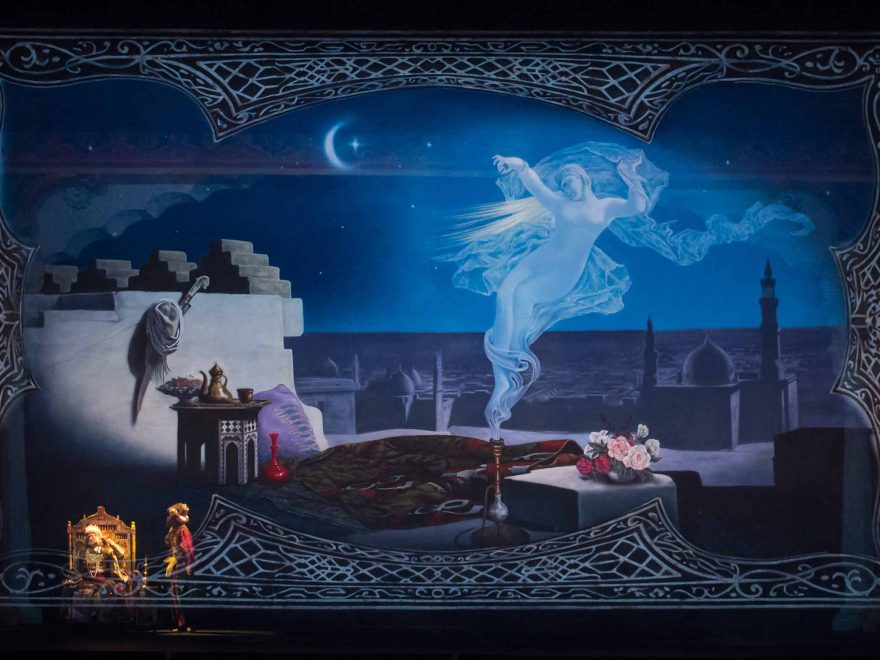 English National Ballet's production of Le Corsaire © Photography by ASH.
"When designing Le Corsaire, I thought it would be nice to bring out romantic and historical elements. It had originally been staged back in the 1850s and still often when you see it done by other companies, it looks a bit comic, with a pantomime feel."
"I thought that if we went back to the period it was set, and all the designs were drawn from paintings and drawings from that period, it would instill the production with the essence of that period, rather than just make it modern. It's an exotic world of the past – a jewel box, a scented, decorated, rich world."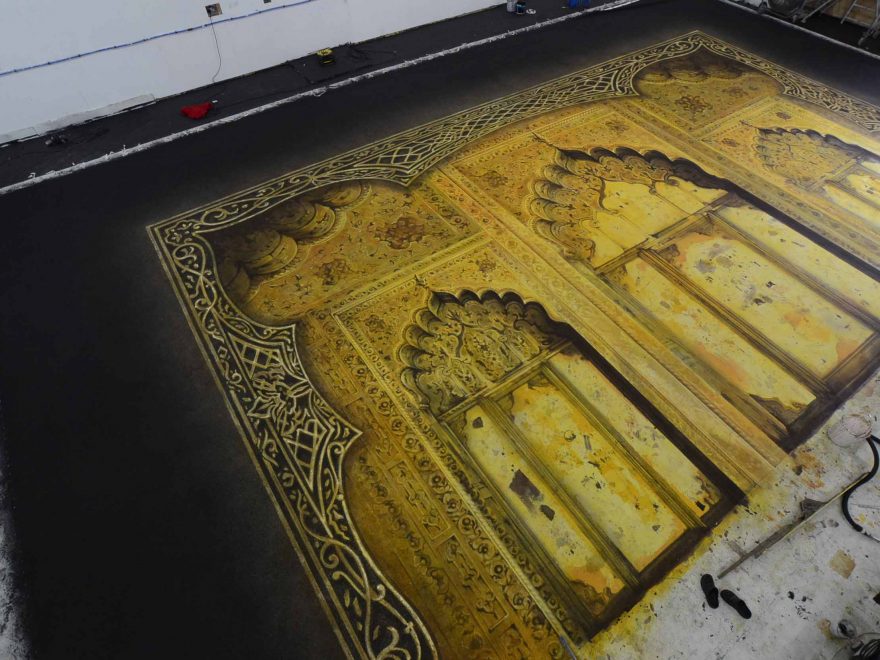 An exquisite hand painted backdrop for English National Ballet's new production of Le Corsaire.
"I was also keen to bring out the romance, in particular the perfumed, Arabian Night element, which is not always there in other productions."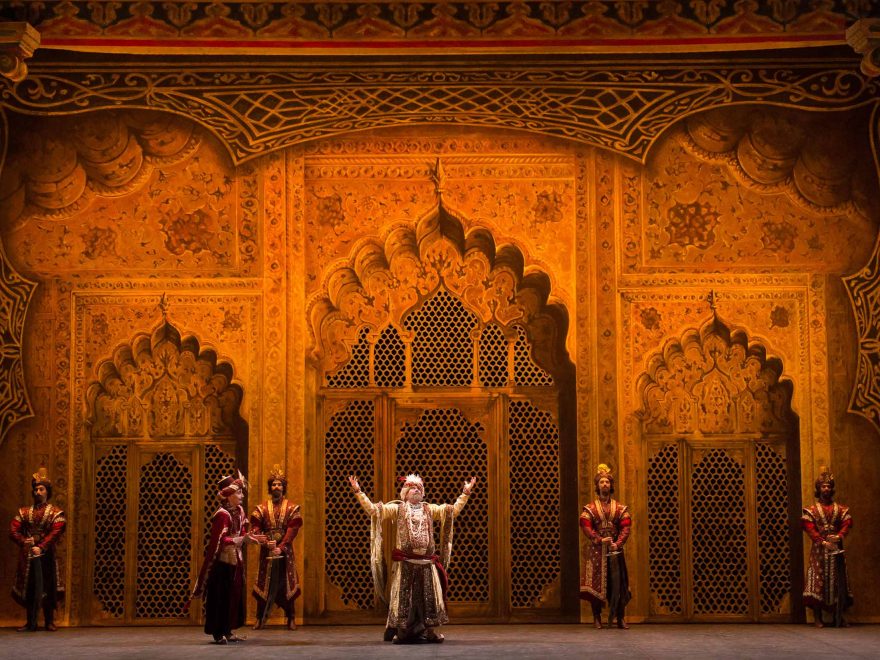 Michael Coleman as Pasha and Juan Rodriques as Pasha's Assistant in English National Ballet's production of Le Corsaire. © Photography by ASH.
"I felt inspired from illustrations by Léon Bakst (Schéhérazade, L'apres-midi d'un faune) and Edmund Dulac mixed-in with a touch of Hollywood Eastern essence such as in the designs from the great Technicolour movie era in releases such as The Thief of Bagdad, Kismet and of course The King and I, which was always one of my particular favourites!"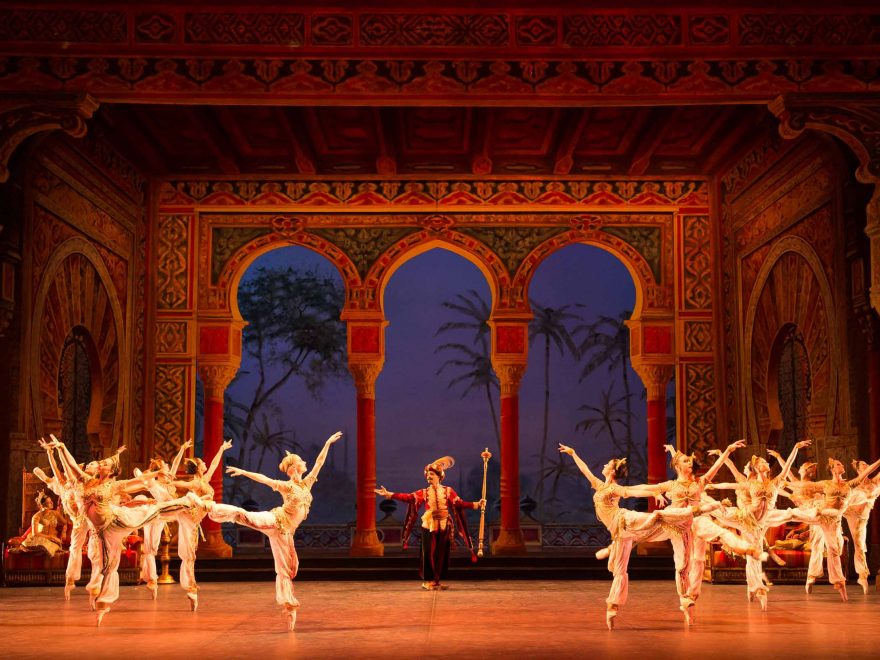 English National Ballet's production of Le Corsaire. © Photography by ASH.