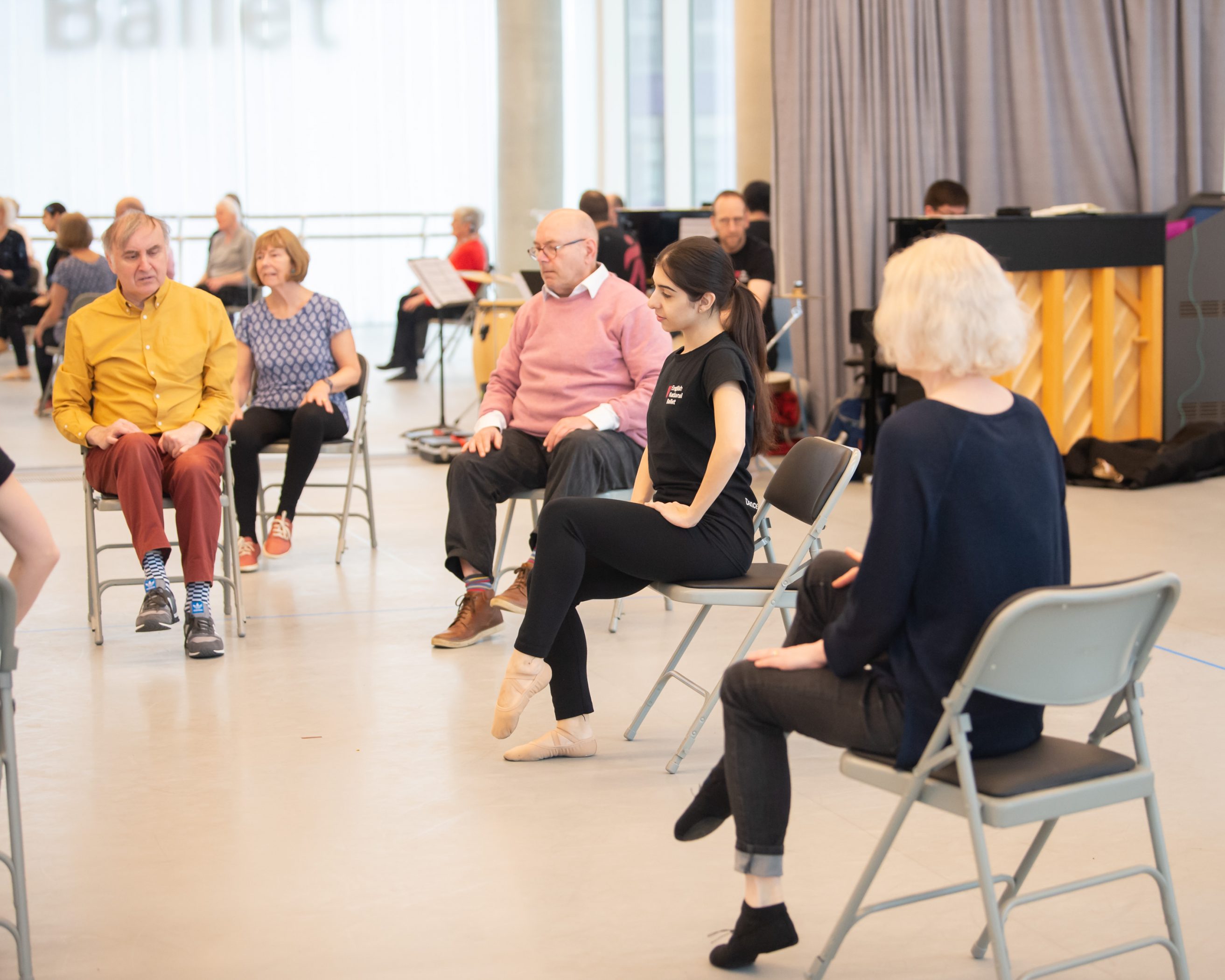 UCL and Central Saint Martins
Patterns of Perception: Better understanding the lived experience of Parkinson's Disease through arts and science research.
Patterns of Perception was a study conducted as a collaboration between Central Saint Martins – University of the Arts London, English National Ballet, University College London's neuroscience department and contemporary artist Ruairiadh O'Connell.
There is a discrepancy between what people think Parkinson's is and the actual experience of living with Parkinson's. As one participant said: "I have got something to say if anybody wants to listen."
Patterns of Perception interweaves science, dance and visual arts to pilot new approaches: musical spiral drawing, visual responsive ballet, and hybrid painting-dancing practices. The programme was delivered throughout 2019 via a series of workshops incorporating dance, art and textiles, exploring the expression of individuals' lived experience of Parkinson's. Alongside these workshops, participants created visual diaries to record and reflect on their daily lives. From brain scans to 3D scans, participants engaged openly and courageously with every creative challenge.
Patterns of Perception was the recipient of the Wellcome Outstanding Public Engagement Project Award 2020.