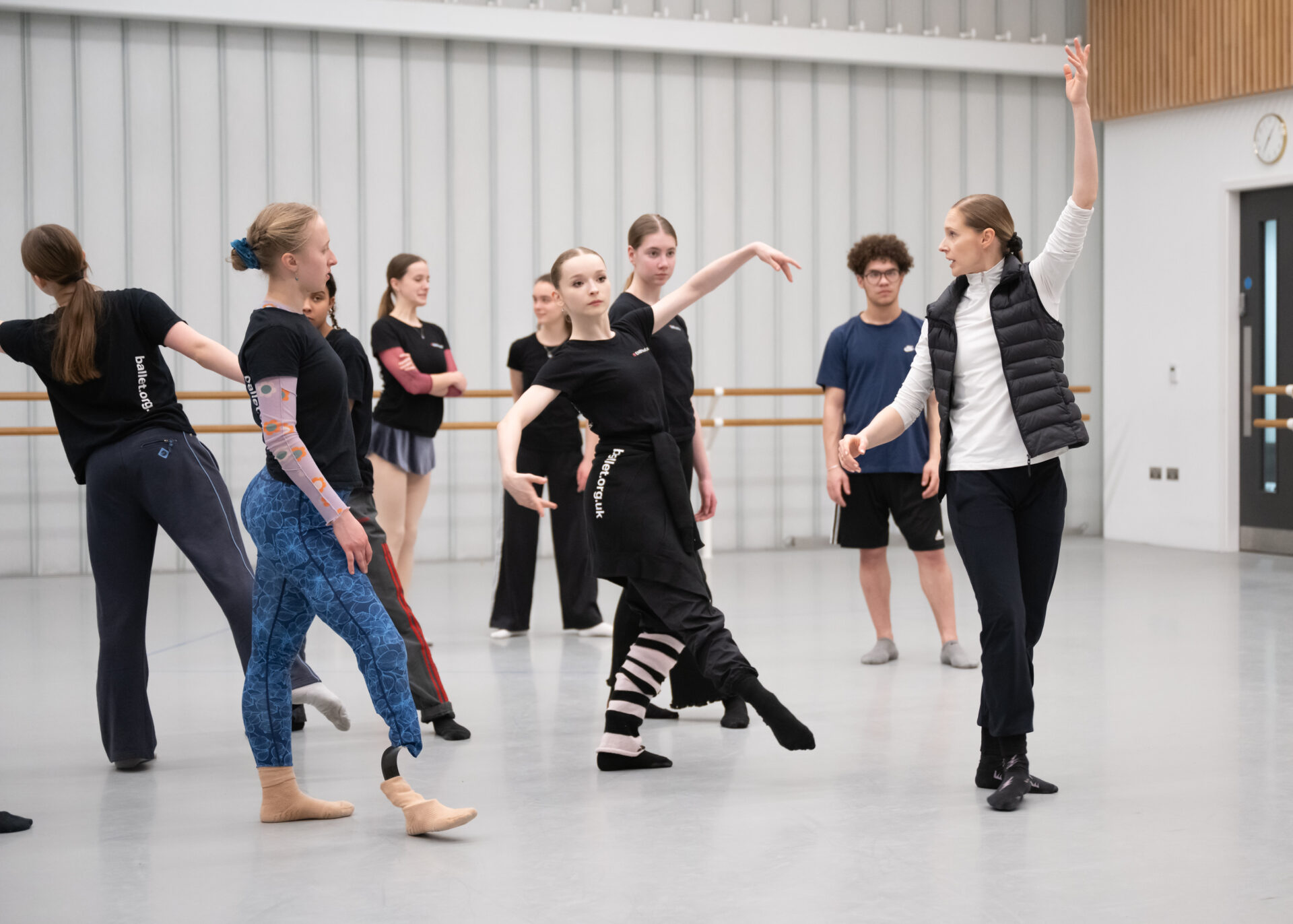 English National Ballet's artist support scheme
A new initiative led by ENB's Engagement team, to give east London based independent dance artists and creatives an inspiring space at Mulryan Centre for Dance to explore and enrich their creative practice. We offer an annual themed ChoreoLab, networking opportunities and a Space Scheme which is free of charge to dancers and choreographers, as part of our ongoing commitment to nurturing creative professional development in our community.
Shared Ground: Space Scheme
Shared Ground – Space Scheme offers independent dance artists the freedom to develop their artistic practice at Mulryan Centre for Dance, without expectations of a return. Applications are open to dance artists from any dance background for artists who are resident in east London, or who can demonstrate that the majority of their work is based in east London. Residencies are available across the year on stipulated dates and studio space is offered for 5 days to dancers/choreographers with 5+ years' experience and for 3 days to early career artists via an application process.
Successful applicants will be notified at minimum 3 weeks prior to start date. To apply please fill out the application form here by 11am, Friday 20 October.
Please read the information and FAQs carefully before applying
Space Scheme 2023 dates:
5-day residency in a rehearsal studio, suitable for max. 20 dancers
Tuesday 28 November – Saturday 2 December 2023
OR
Tuesday 12 December – Saturday 16 December 2023
3-day residency in one of our two Engagement spaces, suitable for max. 5 dancers
Clore Studio = 73m2
London Marathon Charitable Trust Space = 74m2
Three days between 27 November 2023 – 1 December 2023
For further information please contact engagement@ballet.org.uk
Choreolab
ChoreoLab is our annual themed programme, co-curated by guest artists for artists and creatives interested in sharing, exploring and developing their artistic practice. Participate in labs, talks and opportunities to connect with inspirational choreographers and creatives associated with the Company.
To register your interest, please email engagement@ballet.org.uk