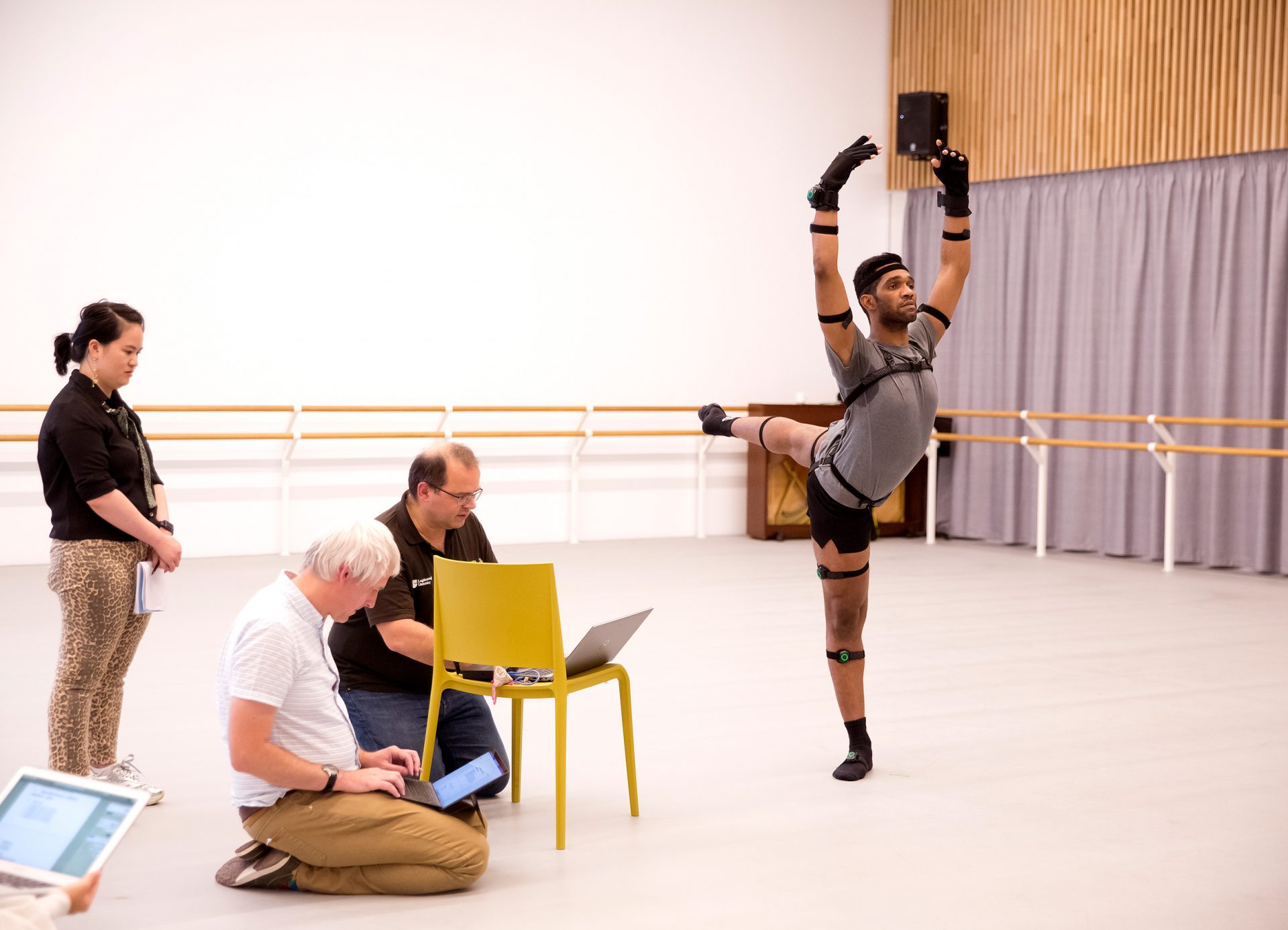 Loughborough University and The University of Bremen
The Kinesemiotic Body: creating a framework to analyse the ways in which dance creates meaning through movement and interaction with the space and context in which it is enacted.
English National Ballet first partnered with Dr Arianna Maiorani, Professor Massimiliano Zecca and Dr. Russell Lock in 2017, as part of a pilot project funded by Loughborough University's CALIBRE programme. This interdisciplinary team's research centres on Kinesemiotics, which is the study of communication enacted through motivated movement. The subsequent international research network around Kinesemotics was established to allow the exchange of ideas and sharing of expertise between specialists in different fields.
This partnership has established The Kinesemiotic Body as a long-term interdisciplinary research project, in collaboration with the University of Bremen, and funded by the Arts and Humanities Research Council (AHRC) and Arts & Forschungsgemeinschaft (DFG) in Germany. The project's ongoing research is based on the Functional Grammar of Dance Movement by Dr Arianna Maiorani.
Learn more about this research via the dedicated online resources provide by Loughborough University and the University of Bremem.