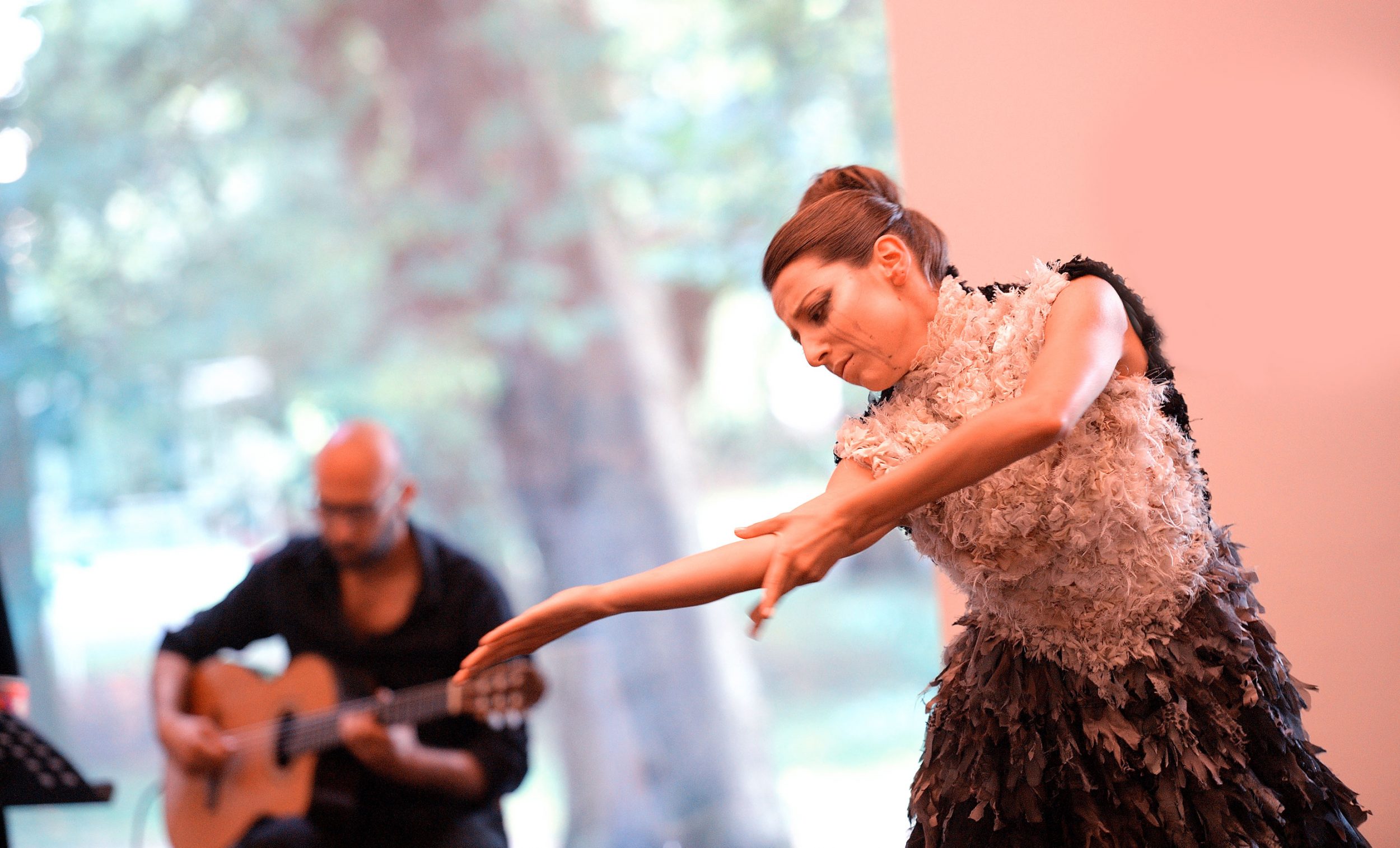 Giselle Design Contexts
A fashion and design project in collaboration with award-winning designer Tim Yip.
Launched by Academy-Award winning designer Tim Yip, (Crouching Tiger Hidden Dragon), with English National Ballet and Manchester International Festival, the Giselle Design Contexts: Fashion and Costume project has seen talented students across the North West respond to an industry brief inspired by Akram Khan's Giselle.
In March 2016, the Whitworth hosted an exclusive presentation by Tim Yip, Giselle visual and costume designer. Speaking of his extensive body of work spanning costume, fashion, photography, visual design, art direction and more, students were introduced to Yip's 'New Orientalism' aesthetic, conveying his interpretation of oriental art to western audiences. Students also had the opportunity to ask questions about Yip's creative process for designing Akram Khan's Giselle.
Yip tasked students from The Manchester College, Blackpool and the Fylde College, and University of Central Lancashire, with designing a costume for dance, in response to the themes of 'dislocation' and 'the underworld' – both central themes of the ballet Giselle.
Of those submitted, 15 students were selected for individual feedback on their designs from Tim Yip and English National Ballet's Costume Department. The shortlisted students were invited to English National Ballet to meet industry professionals, costume experts and dancers from the Company Laurretta Summerscales and Max Westwell. Additionally, they enjoyed exclusive access to the prototypes of Yip's costume designs for Khan's Giselle. This, combined with watching Akram Khan in rehearsal, armed the students with an understanding of the practicalities of designing for dance and the translation of sketches into working costumes.
Applying knowledge into practice, the 15 students re-submitted worked-up designs and Yip nominated the two strongest to be created by a professional maker. These stunning costumes conceived by up-and-coming designers Cindy To and Lauren Karpowicz, were worn by dancers performing Les Orientales, two new solos created by choreographer Jose Agudo, which premiered on 18 September 2016 at the Whitworth, Manchester.
Credits
In partnership with