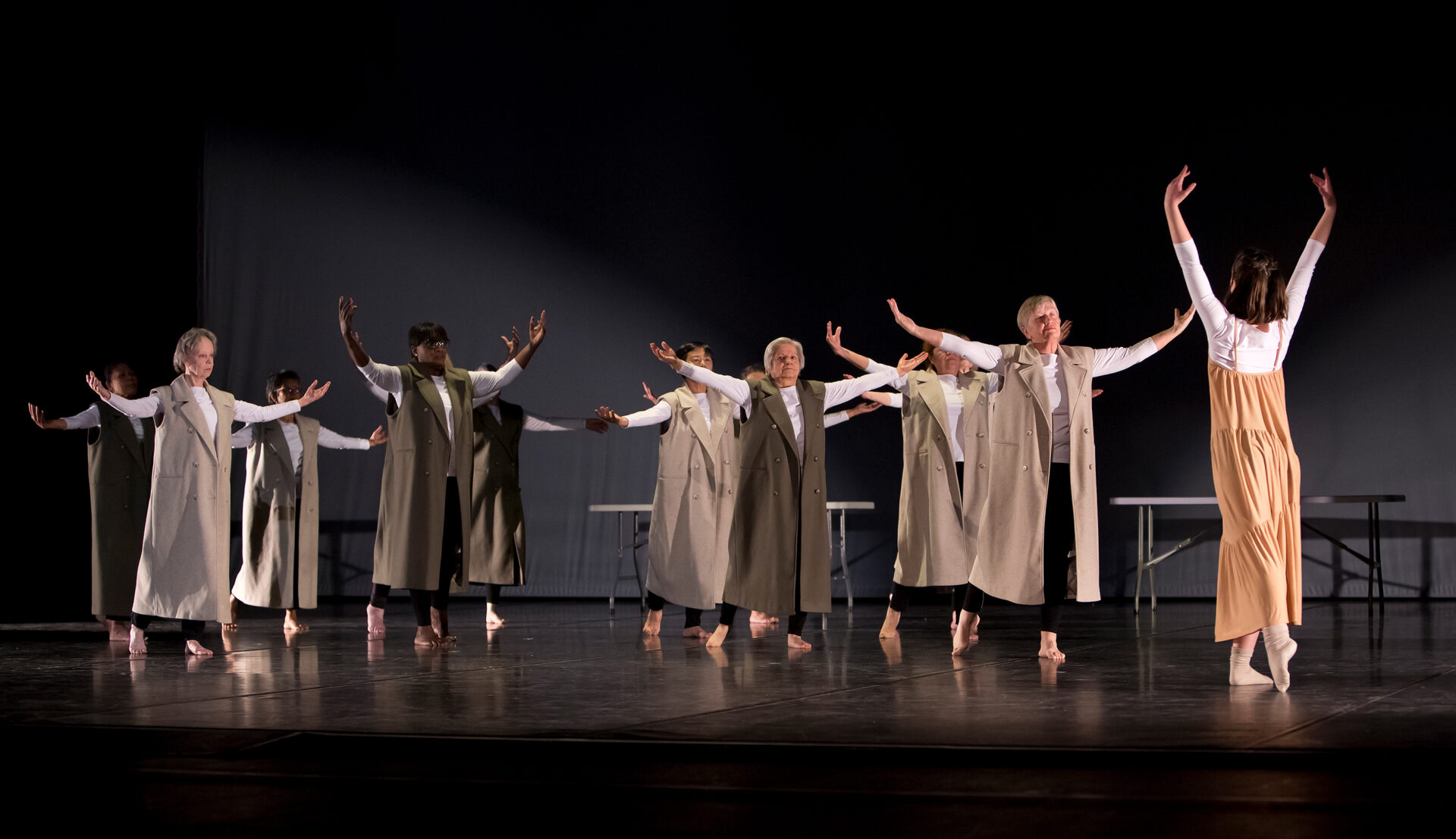 Offering individuals aged 55+ an inspiring opportunity to develop their dance practice.
Launched in 2018, ENBEldersCo offers an inclusive, friendly environment that promotes creativity, wellbeing and strength. Meeting once a week on a termly basis, the group focus on both ballet and contemporary dance techniques, reflecting the varied and diverse styles seen in English National Ballet's repertoire.
ENBEldersCo are a performance group, showcasing their works at a number of events and locations across London throughout the year. Previous performance opportunities include Hounslow Older People's Festival, Ignition Dance Festival and Elixir Festival. Each year, the group work with world-class professional artists, choreographers, and musicians, to create new dance works, promoting dance for older adults.
Most recently, ENBEldersCo worked with choreographers Kirsten Ho and Richard Bermange to create Rites, a new piece inspired by the work The Rite of Spring by Mats Ek. Rites, an intergenerational dance work with ENBYouthCo and Leap of Faith (delivered in partnership with East London Dance) premiered at English National Ballet's new performance platform Re-Play in 2022.
ENBEldersCo is a fun and interesting way to keep mobile, improve fitness and meet people. The classes are challenging, enjoyable and motivational; dancing to live music is just wonderful!

ENBEldersCo Participant
Dancers meet once per week during term time at Chiswick Town Hall. If you would like to register your interest in joining ENBEldersCo, please contact English National Ballet engagement@ballet.org.uk