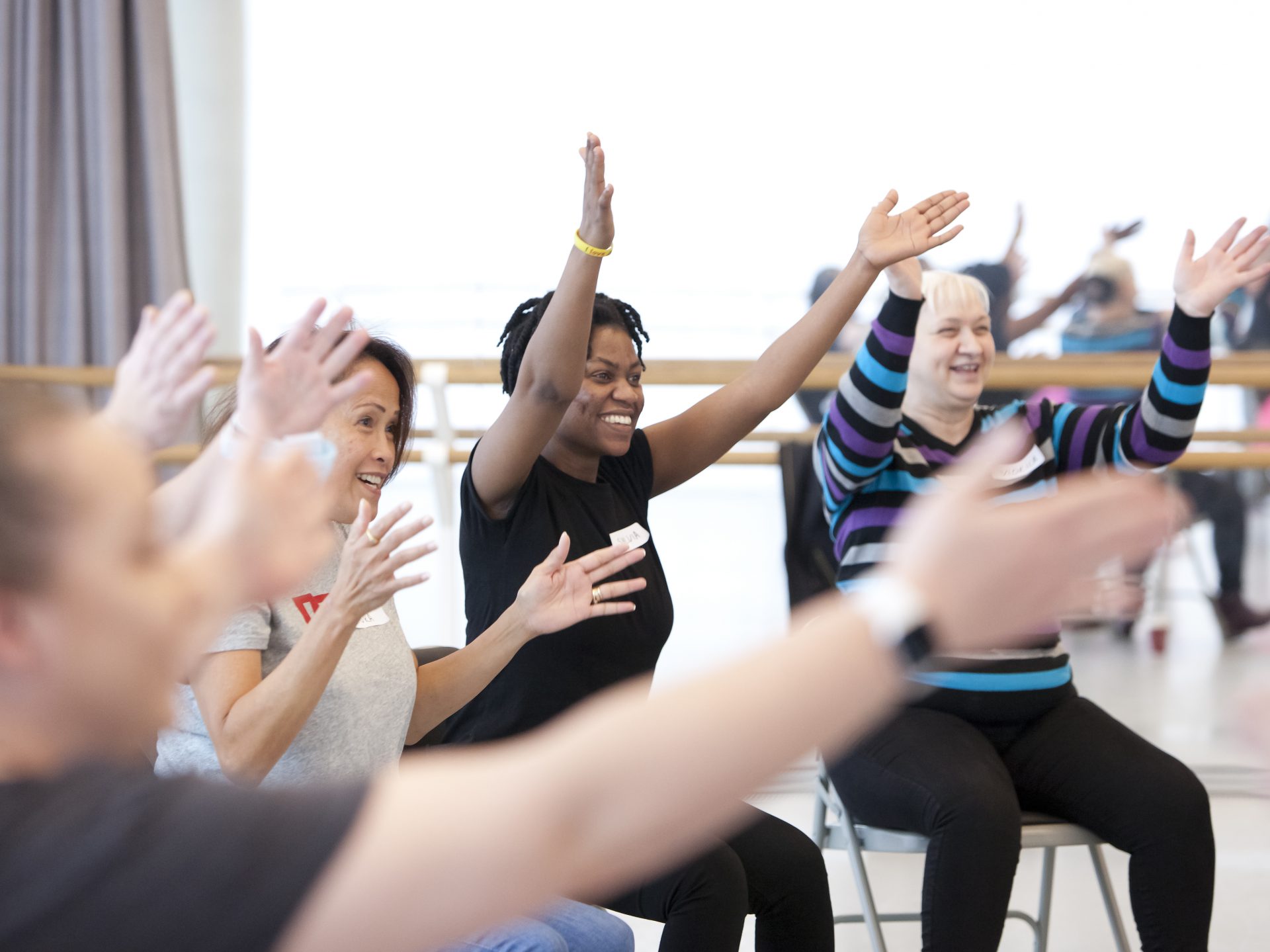 Case Study: Mindful Movers – working with staff and residents of care homes to improve wellbeing
Mindful Movers is a Dance for Dementia project initiated in 2020 as a response to the challenges faced by residents and staff in care homes, exacerbated by the Covid 19 pandemic.
In partnership with Barchester Care Homes PLC, the Mindful Movers pilot project focused on the health and wellbeing of care staff, aiming to increase their self-esteem, confidence and morale, and equip them with the skills to support the delivery of creative workshops in homes. These practical dance and sensory workshops are designed to encourage more creative and engaging interactions between staff and residents, to the wellbeing benefit of both parties.
Via professional development days for care home staff, and online creative workshops streamed to residents across 240 Barchester care homes, the project also supported growing research around the positive impact of multisensory dance activities for the physical and mental wellbeing of individuals living with or at risk of dementia. Dance and music activities offer physical and cognitive stimulation, as well as providing the opportunity for creative expression, all of which promotes social connection and positively reinforces a sense of personal identity.
English National Ballet is a member of the Dementia-Friendly Arts and Culture Network, committed to meeting the Mayor of London's Dementia-Friendly Venues Charter, supported by Alzheimer's Society.