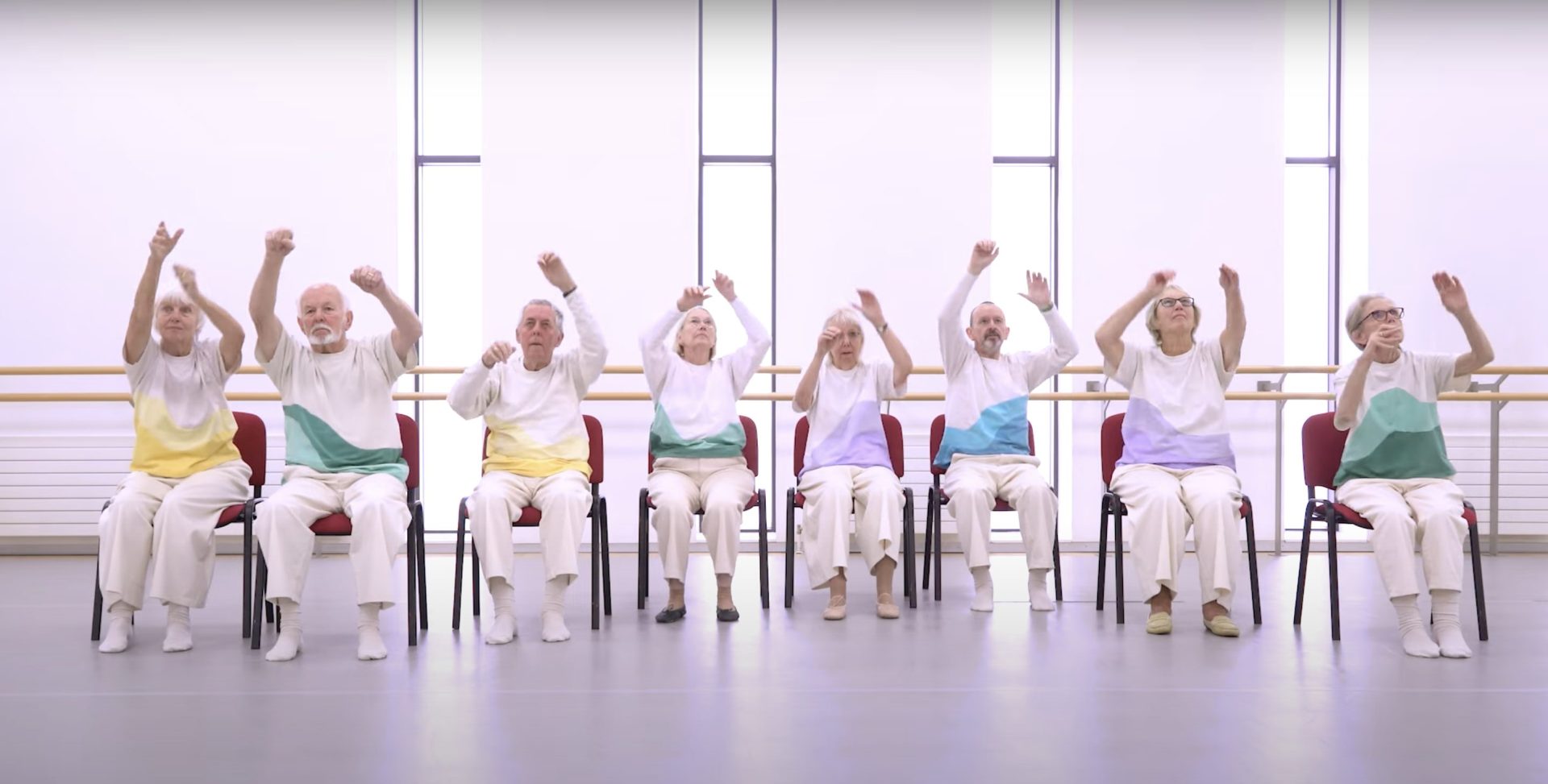 An original dance film celebrating a decade of Dance for Parkinson's
Momenta is an original dance film created to celebrate a decade of our flagship Dance for Parkinson's programme. Co-created by Dance for Parkinson's participants with lived experience of Parkinson's in collaboration with choreographer Ruth Brill, and filmmaker Roswitha Chesher and composer Charlotte Harding.
Dance for Parkinson's dancers at our London, Ipswich, Liverpool and Oxford hubs all worked collaboratively with the creative team, and with English National Ballet Associate Artists and Musicians, to create one cohesive work. Whilst our dancers may be separated by geography, they all contributed to one shared creative vision. The creative team were resident in each of the hubs throughout the creative development process, working closely with the dancers, and weaving together the unique artistic threads.
The film premiered at a special event held at the Mulryan Centre for dance in December 2021 to celebrate a decade of English National Ballet's Dance for Parkinson's programme. Dance for Parkinson's dancers from our hub partners in Ipswich, Oxford and Liverpool, alongside our London dancers, joined staff, associate artists, research partners and industry peers to mark this occasion. Attendees, in person and online, heard from key speakers including Dance for Parkinson's Ambassadors Alan Ferret and Sally Bromley; Dr Tony Woods of Kings College London; and English National Ballet Artistic Director Tamara Rojo.
Momenta creative team
Directed and choreographed by: Ruth Brill
In collaboration with filmmaker: Roswitha Chesher
Composer: Charlotte Harding
Violinist: Matthew Scrivener (ENB Philharmonic orchestra leader and Principal Violin 1)
Pianist: Nathan Tinker
Mixing and Mastering: Liam Quinn
Costume Design: Poppy Lees