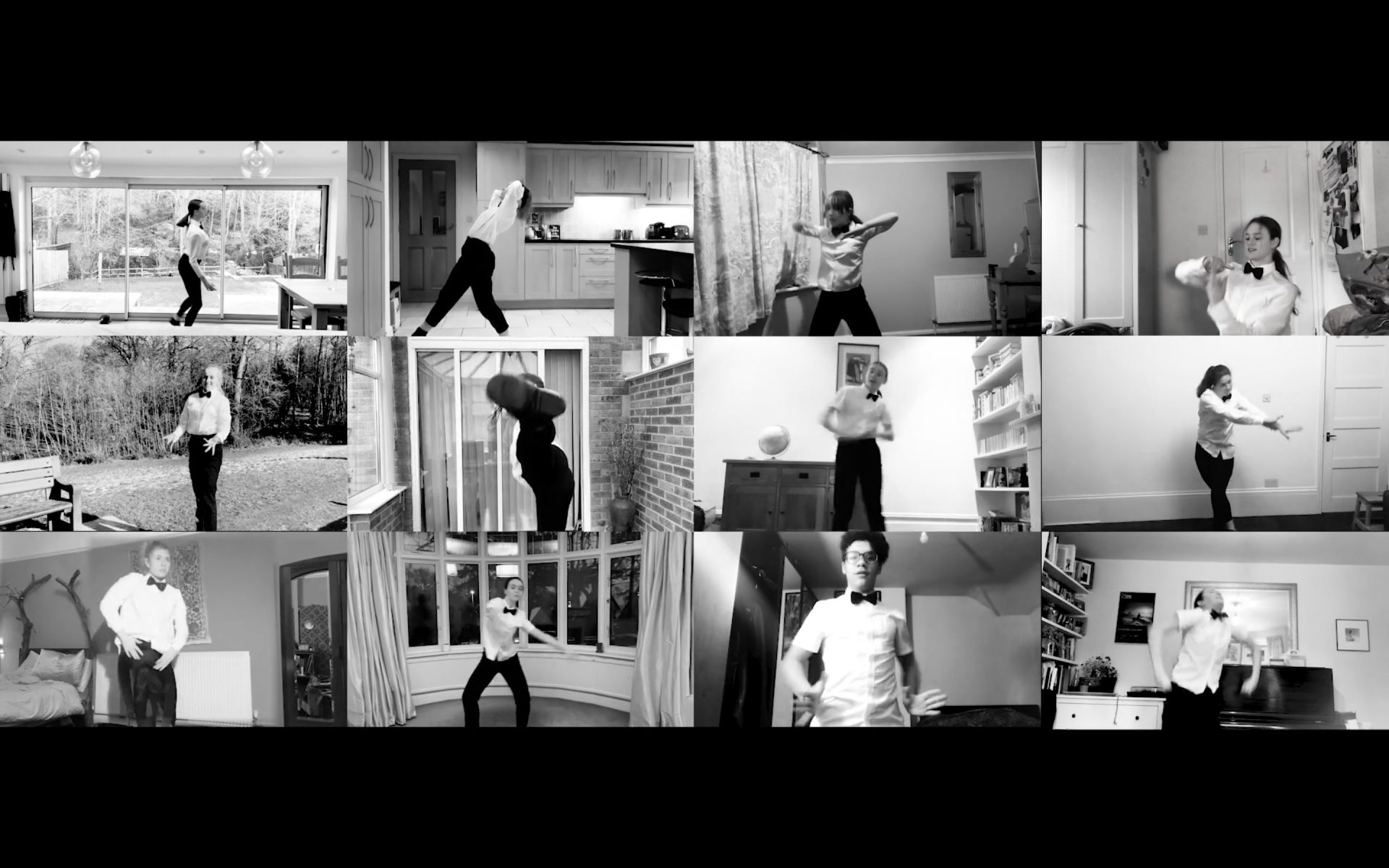 Case Study: A Comedy in Long-shot
An original work created especially for camera, creatively responding to the challenges of making work remotely.
Inspired by Arielle Smith's Jolly Folly, a work created first for film and then stage, for English National Ballet's Digital Season and then Reunion at Sadler's Wells respectively, A Comedy in Long-shot explores our desire for the collective experience and the exuberance of early Hollywood in the 1920s.
Choreographed by ENBYouthCo Creative Director, Richard Bermange, in collaboration with the talented ENBYouthCo dancers (20-21 cohort), the work explores the exuberance of early Hollywood, drawing parallels between the 1920s and 2020s.
Creation
It all started with a Dance4Camera Workshop with choreographers and directors Jessica Wright and Morgann Runacre-Temple or 'Jess and Morgs' as they are collectively known. This online workshop, which took place in 2021 when in-person activity was still very limited due to the pandemic, focused on techniques and methods for making choreography specifically for camera.
In the following months, ENBYouthCo dancers and Choreographer/Creative Director Richard Bermange created A Comedy in Long-shot, which continued to explore choreography for the camera, performed individually and assembled to create an ensemble piece. The music was composed especially for the work by Benjamin Kahn, and the work was edited by Graham Tilley.
Choreography: Richard Bermange
Music: Benjamin Kahn
Editor: Graham Tilley
Performed by: ENBYouthCo
A Comedy in Long-shot was originally created for U.Dance Online 2021. Kindly supported by FEDORA Platform, Creative Europe, Art Mentor Foundation Lucerne and Arts Council England.