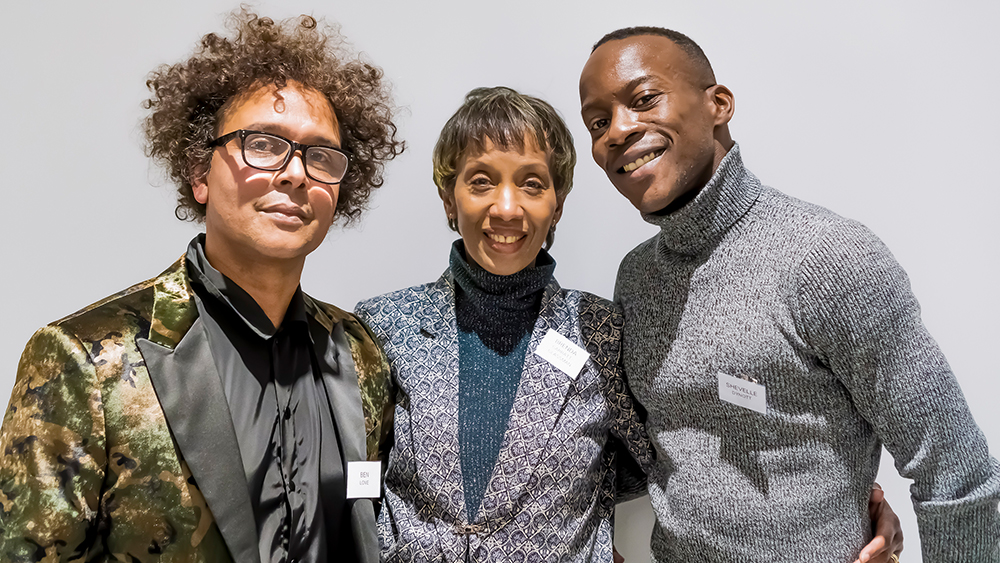 Black British Ballet Project
Celebrating Black choreographers and dancers in British ballet in the last century.
English National Ballet is proud to be partnering with the Black British Ballet Project and was pleased to host an event celebrating the project's launch in October 2021.
The Black British Ballet project aims to document the history and experiences of Black dancers and choreographers in British ballet in the last century. The project is based on the PhD work of Dr. Sandie Mae Bourne, whose field of research specialises in the historic underrepresentation of Black professionals in British ballet institutions. The work is led by Dr. Bourne and by Marsha Lowe, Oxygen Arts Director, whose M.A. explored the role of minority ethnic artists working in mainstream theatres.
The Black British Ballet project is partnering with a number of institutions, including English National Ballet.
The launch event featured a panel discussion with Brenda Garratt-Glassman, Ben Love and Shevelle Dynott – three generations of Black British dancers, choreographers and dance educators – facilitated by Dr. Bourne. Each panel member shared insights into their own experiences as Black artists in the ballet world and their hopes for substantive and meaningful change in the industry.
Brenda Garratt-Glassman began her training at the Joyce Butler School of Dance and made history when she became the first Black student at the Royal Ballet Upper School, studying there from 1971 – 1973. She joined Dance Theatre of Harlem the year she graduated and performed with the company until 1977. Brenda also performed in numerous Broadway productions and later on the West End when she returned to the United Kingdom. She is also a ballet educator and assessor who has held such positions as senior ballet assessor at Trinity College, London.
Ben Love was born in Nairobi, Kenya and moved to Nottingham, UK as a child, where he was first inspired to begin dance training at the age of fifteen after watching a performance by Dance Theatre of Harlem. Ben danced as a soloist with the Portuguese National Ballet, followed by London City Ballet and the Northern Ballet, during which time he danced many principal roles. Ben is the founder and Artistic Director of Ballet Soul and in his work places Africanist movement values on classical ballet and traditional movement vocabularies.
Shevelle Dynott began dancing at the age of seven when he was spotted (by Brenda Garratt-Glassman!) at his Brixton primary school as part of the Chance to Dance programme. Shevelle became one of the first children to complete the programme after which he was accepted into the Royal Ballet School Junior Associate's programme and went to complete the entirety of his training at the Lower and then Upper Schools. Shevelle joined English National Ballet in 2005 and danced with the Company until 2020, during which time he appeared in a broad range of classical and contemporary works. Shevelle is now working as a freelance artist.
Further resources
We at English National Ballet look forward to continuing to work with the Black British Ballet Project team. As the suite of resources is developed they will be made accessible here via our website, and updates on future events and initiatives undertaken as part of the project will also be documented.