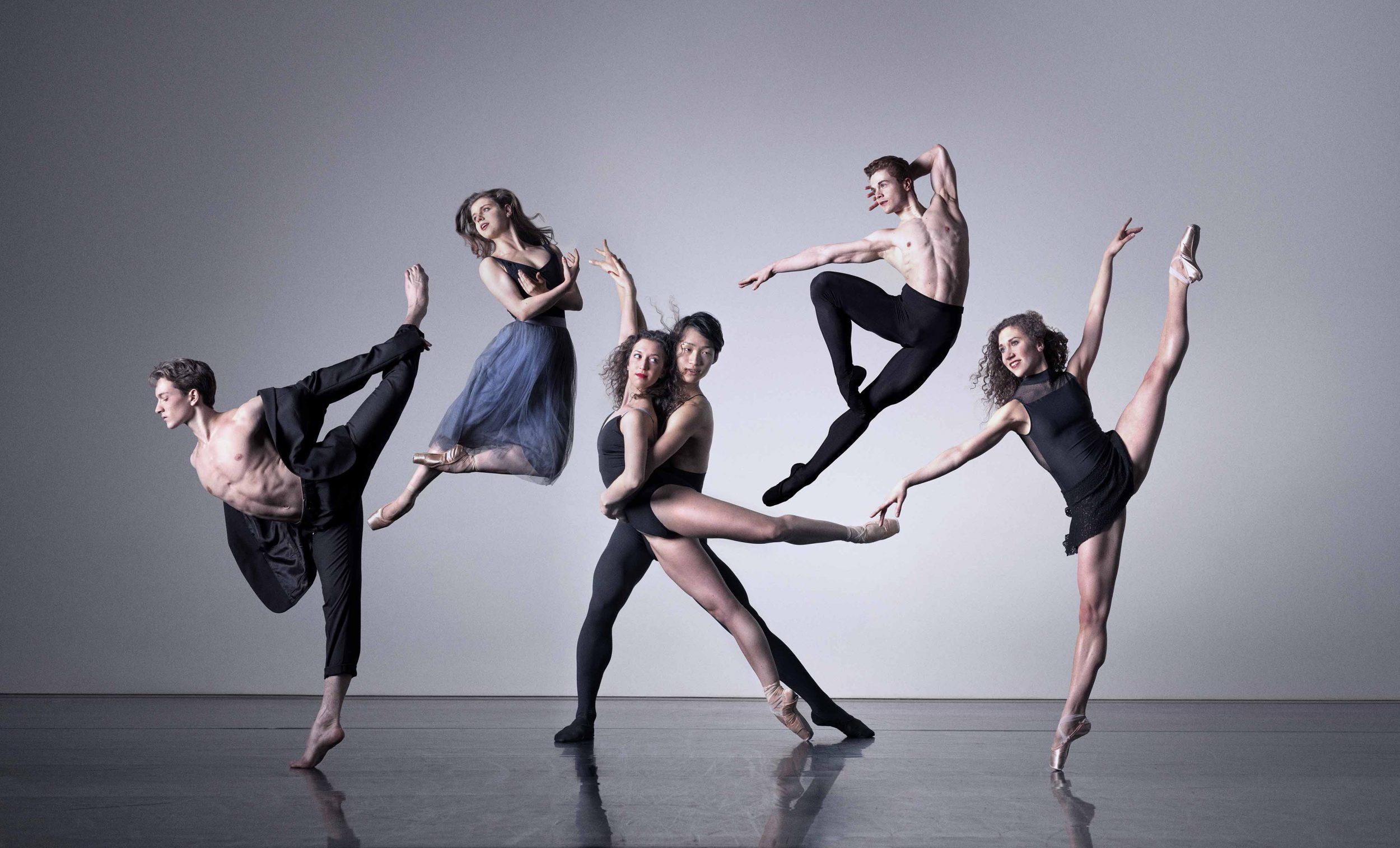 From the archive:
Emerging Dancer
Emerging Dancer
Celebrating the talent of tomorrow's stars.
Success in ballet requires a huge amount of hard work, talent and creative curiosity. Through this annual event, English National Ballet recognises the excellence of its artists.
Selected by their peers, six of our most promising dancers perform in front of an eminent panel of expert judges, before one receives the 2019 Emerging Dancer Award.
This year's finalists are Alice Bellini, Emilia Cadorin, Julia Conway, Rentaro Nakaaki, Shale Wagman and Rhys Antoni Yeomans.
This inspiring evening is a fantastic opportunity to watch our rising stars flourish, and witness how far their dedication has taken them.
The recipient of the People's Choice Award, selected by members of the public, and the Corps de Ballet Award, acknowledging the work on and off-stage of an Artist of the Company, will also be revealed.
Emerging Dancer will be live streamed from 7.25pm BST.
English National Ballet are unique in celebrating their dancers with a very public event… very prestigious and special

DanceTabs
Main image: Emerging Dancer 2019 finalists. Photo © Laurent Liotardo, post production by Nik Pate.
Main video: Laurent Liotardo
Repertoire
PAS DE DEUX
Alice Bellini and Shale Wagman
Grand Pas Classique
Choreography: Victor Gzovsky
Music: Daniel Auber
Coached by: Junor Souza, Fernanda Oliveira and Fernando Bufalá
Emilia Cadorin and Rhys Antoni Yeomans
Coppélia
Choreography: Arthur Saint-Léon
Music: Léo Delibes
Coached by: Erina Takahashi, Adela Ramírez, James Forbat and Barry Drummond
Julia Conway and Rentaro Nakaaki
Flames of Paris
Choreography: Vasily Vainonen
Music: Boris Asafyev
Coached by: Shiori Kase and Pedro Lapetra
CONTEMPORARY SOLOS
Shale Wagman
Peculiar mind
Choreography: Sofie Vervaecke
Music: Silent Woods, Antonín Leopold Dvořák
Alice Bellini
CLAN B
Choreography: Sebastian Kloborg
Music: Herman Løvenskiold
Coached by: Jeffrey Cirio
Rhys Antoni Yeomans
In The Middle, Somewhat Elevated
Choreography: William Forsythe
Music: Thom Willems
In collaboration with Lesley Stuck
Emilia Cadorin
BAM!
Choreography: Fabian Reimair
Music: Fabian Reimair
Rentaro Nakaaki
Own
Choreography: Nuno Campos
Music: A Model of Order, UVB
Julia Conway
Untitled code
Choreography: Miguel Altunaga
Music: The Resurrection of Scott Mescudi, Kid Cudi
EXTRA PERFORMANCE
Daniel McCormick and Francesca Velicu
Don Quixote Act III pas de deux
Choreography: Marius Petipa
Music: Ludwig Minkus