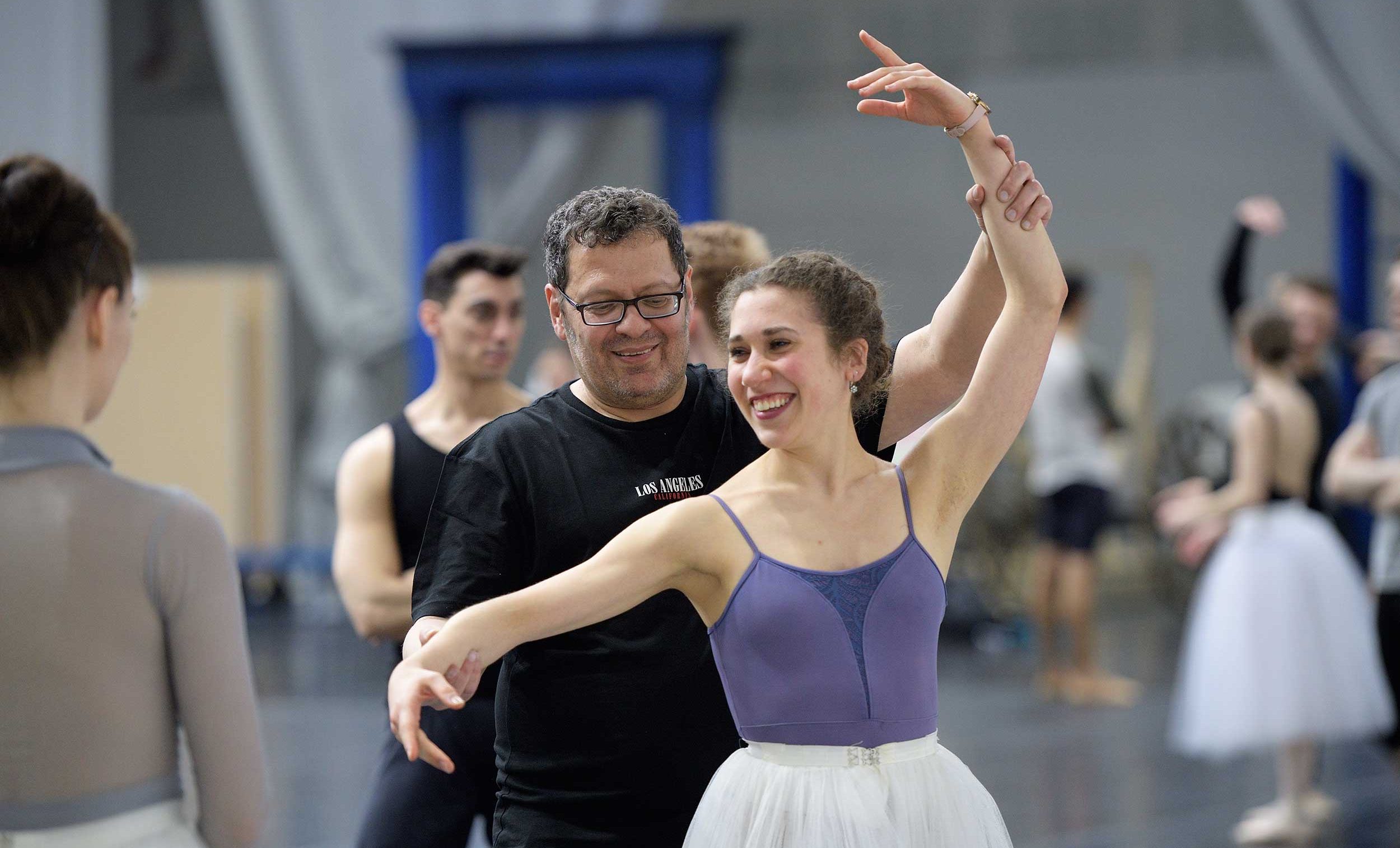 Renato Paroni de Castro
Ballet Master
Birthplace
Brazil
Training
Centre de Danse International Cannes – Rosella Hightower
Previous affiliations
As a dancer with Teatro di Torino, Teatro Regio di Torino, Ballet du Nord, Teatro alla Scala, Milan and Carla Fracci Ballet. Notable roles included Hilarion and Peasant pas-de-deux in Giselle opposite Carla Fracci, Raymonda pas-de-quatre with Fernando Bujones, Swan Lake pas-de-trois, Florestan and Bluebird in The Sleeping Beauty and various works within the Balanchine repertoire as well as contemporary pieces. As a teacher, coach and ballet master companies include Rambert, Nye Carte Blanche (Norway), Norwegian National Ballet, Royal Swedish Ballet, Scottish Ballet and as ballet master and choreographer for Ballett im Revier (Gelsenkirchen, Germany). As a guest teacher companies include Alvin Ailey Dance Theatre, English National Ballet, Sarasota Ballet, Northern Ballet, Richard Alston Dance Company, Wayne McGregor Dance Company and Ballet del Sodre (Uruguay). He has also taught for decades at Danceworks and Central School of Ballet
English National Ballet
Ballet Master since 2019. Choreographic Assistant in the creation of Tamara Rojo's new production of Raymonda for the Company.
Other info
As a choreographer, created many works which most recently include On Rebuilding Laughter (2019), The Architecture of Love (2017) and The Architecture of Joy (2015) for Ballett im Revier and in 2014 Extra-Vinsky and Mozart Allegro for English National Ballet School as well as Variations Rococó for the Sarasota Ballet.