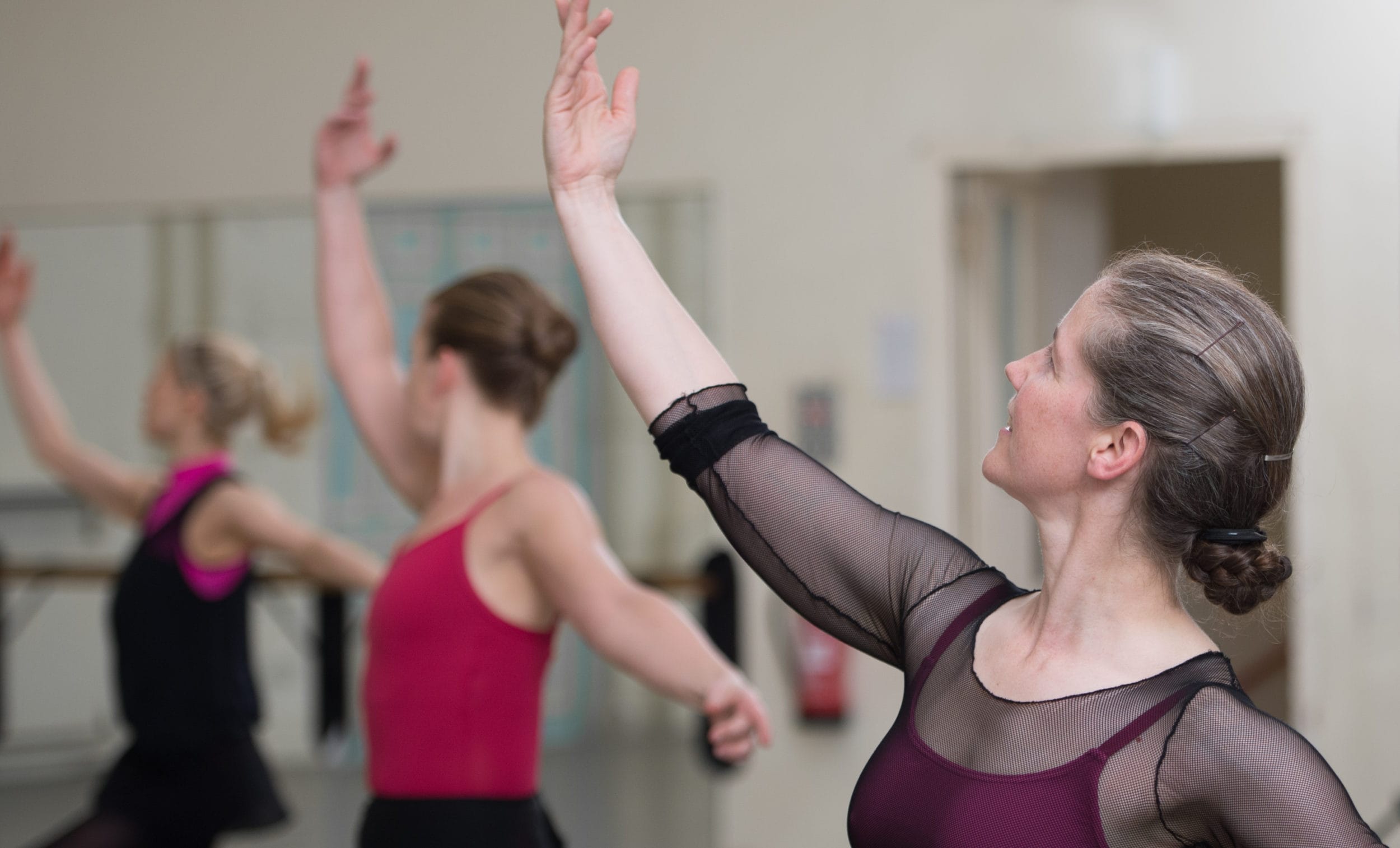 Intermediate Ballet
Improve fitness and finesse with our intermediate level class
Wed 04 May - Wed 20 Jul 2022
11-class term
Wednesdays 8pm – 9.15pm
Mulryan Centre for Dance, London City Island, London
£154
Wed 25 May 2022
Individual class
8pm – 9.15pm
Mulryan Centre for Dance, London City Island, London
£14
Wed 08 Jun 2022
Individual class
8pm – 9.15pm
Mulryan Centre for Dance, London City Island, London
£14
Wed 15 Jun 2022
Individual class
8pm – 9.15pm
Mulryan Centre for Dance, London City Island, London
£14
Wed 22 Jun 2022
Individual class
8pm – 9.15pm
Mulryan Centre for Dance, London City Island, London
£14
Wed 29 Jun 2022
Individual class
8pm – 9.15pm
Mulryan Centre for Dance, London City Island, London
£14
Wed 06 Jul 2022
Individual class
8pm – 9.15pm
Mulryan Centre for Dance, London City Island, London
£14
Wed 13 Jul 2022
Individual class
8pm – 9.15pm
Mulryan Centre for Dance, London City Island, London
£14
Wed 20 Jul 2022
Individual class
8pm – 9.15pm
Mulryan Centre for Dance, London City Island, London
£14
Our Intermediate ballet class is the perfect course for those who already have a good knowledge and application of classical ballet technique or those who have already completed our Absolute Beginners and Improvers classes.
A more challenging class that will require strength and stamina for more complex adage, pirouette and allegro enchaînements. A great way to improve fitness and finesse!
Intermediate classes will be led by highly experienced teacher and dance artist Hannah Williams and will be accompanied by a pianist. Our intermediate class is open to anyone aged over 18 and there is no upper age limit.
Participants who book for the full term will also receive 50% off our online platform BalletActive for the term's duration, giving dancers access to over 170 dance and fitness classes on demand – the perfect complement to weekly lessons in our studios!
Class dates for Summer 2022 are:
Taster class: Wednesday 27 April, 8pm – 9.15pm (1h15m class), £14
11-class term: Wednesday 4 May – Wednesday 20 July, 8pm – 9.15pm (1h15m class), £154
No class at half-term: Wednesday 1 June
Pay-as-you-go spaces may become available, subject to availability.
Check out our Frequently Asked Questions to find out things like what to wear and bring to our classes.