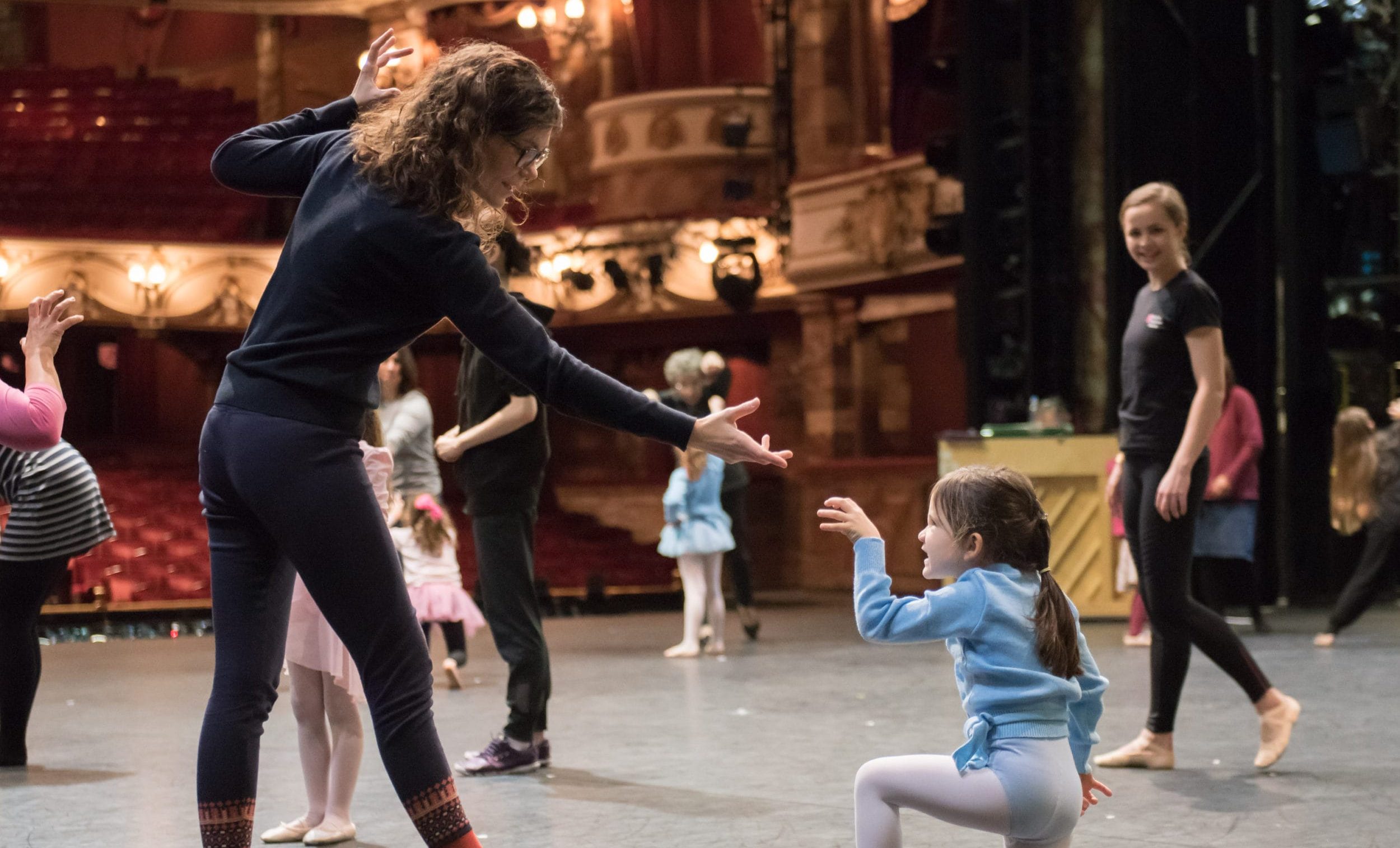 My First Ballet: Swan Lake – Family Workshop
Fri 30 Mar 2018
4.45pm – 5.45pm
Peacock Theatre, London
Adult and Child: £20
Tue 03 Apr 2018
4.45pm – 5.45pm
Peacock Theatre, London
Adult and Child: £20
Wed 04 Apr 2018
4.45pm – 5.45pm
Peacock Theatre, London
Adult and Child: £20
Thu 05 Apr 2018
4.45pm – 5.45pm
Peacock Theatre, London
Adult and Child: £20
Fri 06 Apr 2018
4.45pm – 5.45pm
Peacock Theatre, London
Adult and Child: £20
Sun 15 Apr 2018
1pm – 2pm
Churchill Theatre, Bromley
Adult and Child: £20
Sun 22 Apr 2018
1pm – 2pm
New Theatre, Oxford
Adult and Child: £20
Sun 29 Apr 2018
1pm – 2pm
Manchester Opera House, Manchester
Adult and Child: £20
Sun 06 May 2018
1pm – 2pm
The Grand Theatre, Blackpool
Adult and Child: £20
Sun 13 May 2018
1pm – 2pm
New Victoria Theatre, Woking
Adult and Child: £20
Sun 20 May 2018
1pm – 2pm
Princess Theatre, Torquay
Adult and Child: £20
Experience the thrill of dancing on stage in this family dance workshop. Dive in and discover My First Ballet: Swan Lake, a mystical tale of good and evil, in this energetic creative dance workshop.
Learn extracts from the production with English National Ballet dance artists and get up-close to the dazzling costumes and stunning scenery.
Suitable for children aged between 3 and 6 years with an accompanying adult who will participate in the workshop.