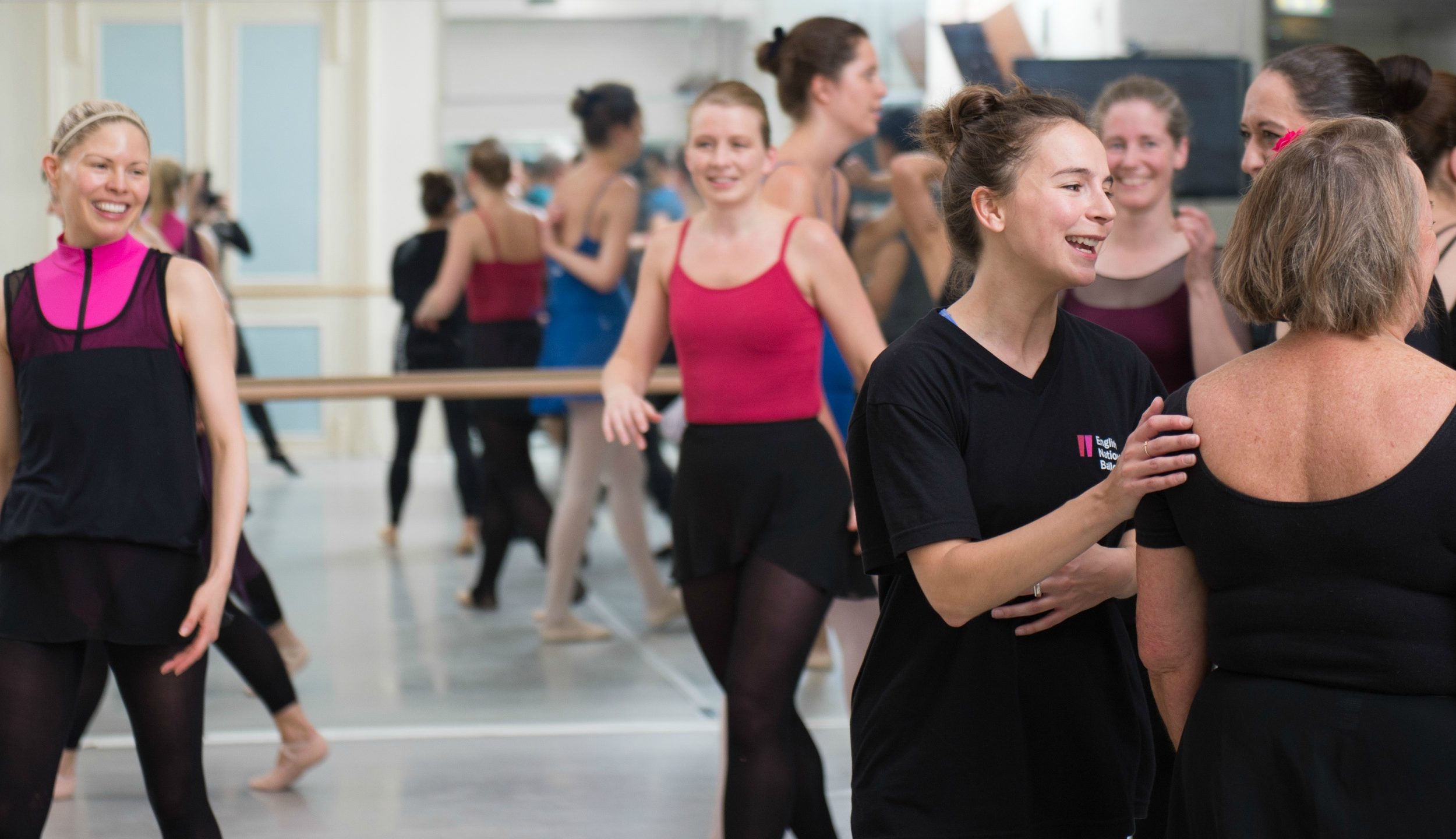 Absolute Beginners Ballet
Our course of classical ballet for beginners
Wed 04 May - Wed 20 Jul 2022
11-class term
Wednesdays 6.45pm – 7.45pm
Mulryan Centre for Dance, London City Island, London
£132
Wed 25 May 2022
Individual class
Wednesday 6.45pm – 7.45pm
Mulryan Centre for Dance, London City Island, London
£12
Wed 08 Jun 2022
Individual class
Wednesday 6.45pm – 7.45pm
Mulryan Centre for Dance, London City Island, London
£12
Wed 15 Jun 2022
Individual class
Wednesday 6.45pm – 7.45pm
Mulryan Centre for Dance, London City Island, London
£12
Wed 22 Jun 2022
Individual class
Wednesday 6.45pm – 7.45pm
Mulryan Centre for Dance, London City Island, London
£12
Wed 29 Jun 2022
Individual class
Wednesday 6.45pm – 7.45pm
Mulryan Centre for Dance, London City Island, London
£12
Wed 06 Jul 2022
Individual class
Wednesday 6.45pm – 7.45pm
Mulryan Centre for Dance, London City Island, London
£12
Wed 13 Jul 2022
Individual class
Wednesday 6.45pm – 7.45pm
Mulryan Centre for Dance, London City Island, London
£12
Wed 20 Jul 2022
Individual class
Wednesday 6.45pm – 7.45pm
Mulryan Centre for Dance, London City Island, London
£12
Suitable for complete beginners, this course is a perfect introduction to classical ballet technique.
A fun, step by step guide, covering basic ballet positions and movements that will help you to improve your posture, coordination and strength.
Classes will be led by highly experienced teacher and dance artist Hannah Williams and will be accompanied by a pianist. Absolute Beginners is open to anyone aged over 18 and there is no upper age limit.
In order to progress to Improvers it is recommended dancers take three terms at this level – these can be taken in any order.
Participants who book for the full term will also receive 50% off our online platform BalletActive for the term's duration, giving dancers access to over 170 dance and fitness classes on demand – the perfect complement to weekly lessons in our studios!
Class dates for Summer 2022 are:
Taster class (sold out): Wednesday 27 April, 6.45pm – 7.45pm (1h class), £12
11-class term: Wednesday 4 May – Wednesday 20 July, 6.45pm – 7.45pm (1h class), £132
No class at half-term: Wednesday 1 June
Pay-as-you-go spaces may become available, subject to availability. Check our website from Tuesday 3 May.
Check out our Frequently Asked Questions to find out things like what to wear and bring to our classes.